Sponsored post written by me on behalf of Smithfield® Marinated Fresh Pork. The opinions and text are all mine.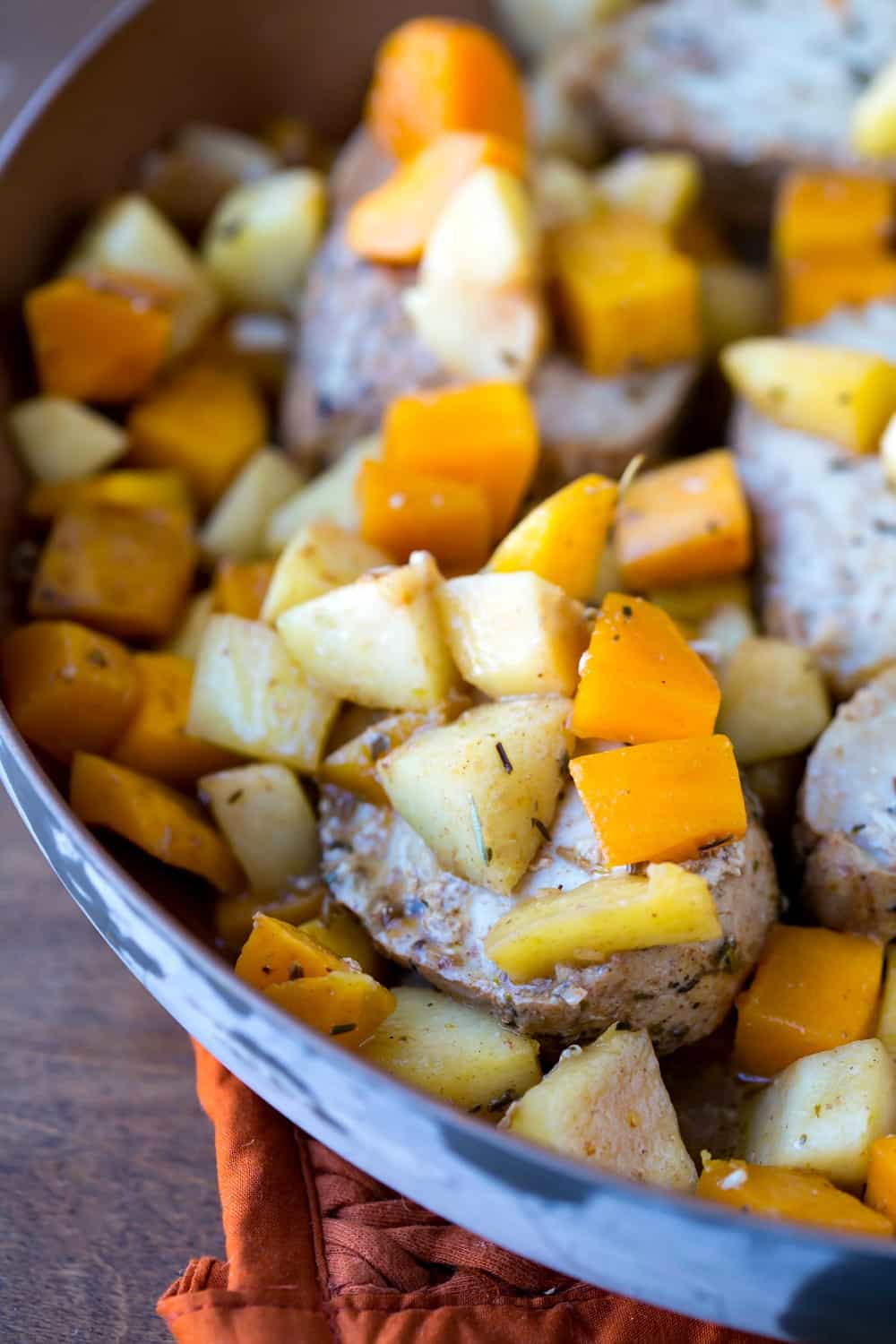 Fall is my favorite time of year! I love the beautiful weather and all of the fall flavors. Pumpkin has stolen the show, but there are so many other great flavors like apple and maple that get a chance to shine, too.
One of the other things that I love about fall is all of the things that are going on. Since we live in the Southwest, it's finally cool enough to get back outside and enjoy the outdoors.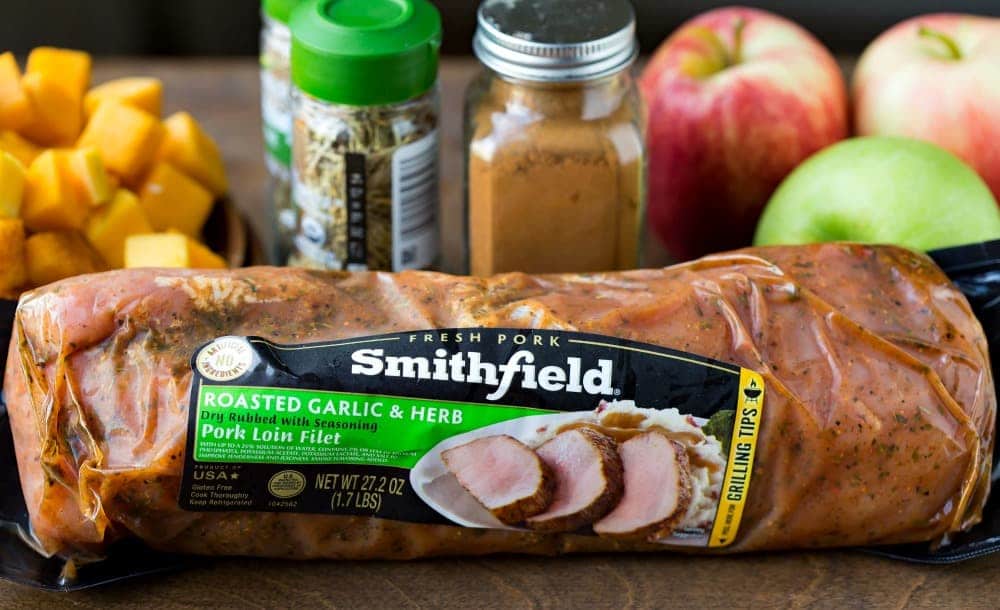 Since there are so many things going on right now, the faster I make dinner, the better! We all get hangry, and at the end of a long day, no one wants to wait a long time for dinner.
One of the things that I rely on to help me get dinner on the table as quickly as possible are easy meal solutions like the Smithfield Marinated Roasted Garlic & Herb Pork Loin Filet that I used in this Apple and Butternut Squash Pork Loin Filet. 
I found the filet in the Fresh Meat Department at WinCo, and it helps to get dinner on the table that much faster because with Smithfield Marinated Fresh Pork, the prep work is done for you, which means you can get back to everything else that you have going on that much sooner!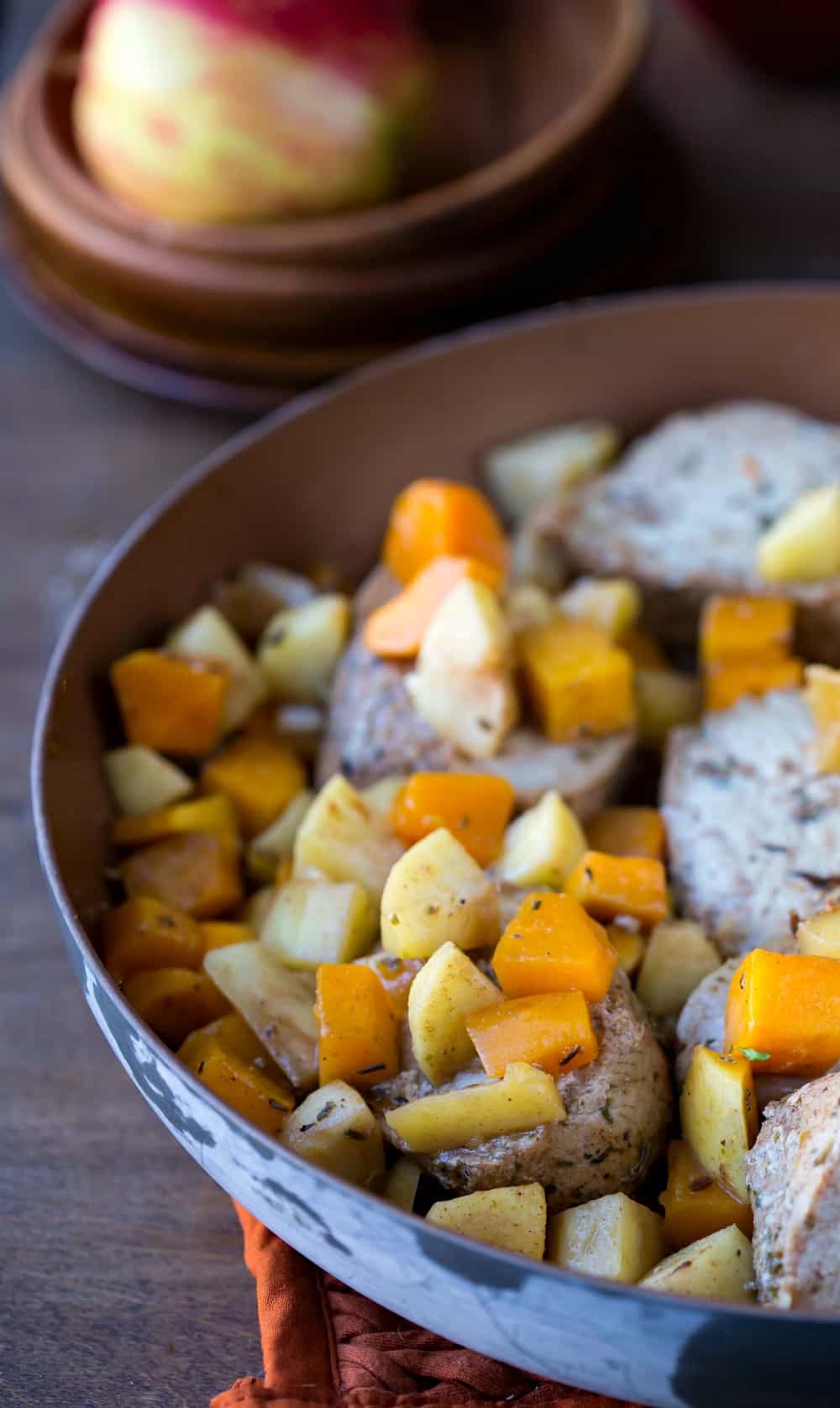 This recipe is a complete meal in a skillet, and it's ready in less than 30 minutes. The apples and squash perfectly compliment the flavorful pork, and since it all cooks in one skillet, it makes clean up that much easier. Another tip to make the meal even speedier is to grab a pack of pre-cut butternut squash in the produce department while you're picking up the pork at WinCo.
I used Roasted Garlic & Herb pork in this recipe, but the Smithfield Marinated Applewood Smoked Bacon Pork Loin Filet also makes a really tasty alternative. Either way, you can't go wrong with this super-juicy, incredibly tender pork. I'm not sure what sort of magic Smithfield works, but their pork is always amazing!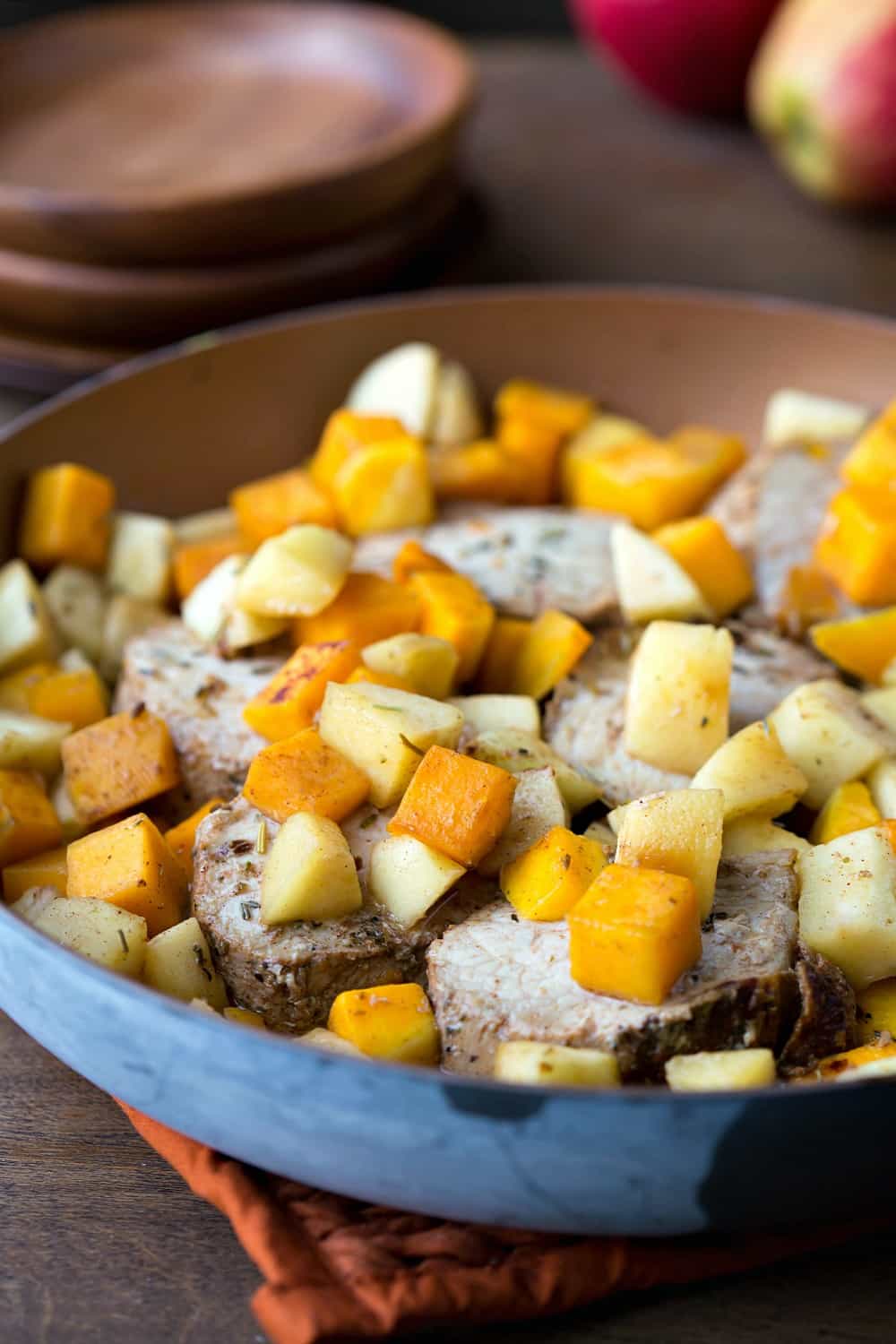 And….you can save some money while grabbing what you need to make this easy dinner recipe! Now through 10/15, while supplies last, get a coupon to save on Smithfield Marinated Fresh Pork!
I've shared some of my tips for making a quick and easy meal. I'd love to know – what is your favorite meal tip?
Apple and Butternut Squash Pork Loin Filet
Prep Time: 5 minutes
Cook Time: 20 minutes
Total Time: 25 minutes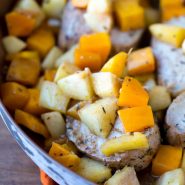 Ingredients
Smithfield Marinated Roasted Garlic & Herb Pork Loin Filet
1 T. olive oil
2 T. butter
1 medium butternut squash
3 medium baking apples I use a combination of Granny Smith and Gala apples
2 T. brown sugar
1/2 tsp. ground cinnamon
1 tsp. dried rosemary
1/2 tsp. dried thyme
Salt and pepper to taste
Instructions
Heat a large, deep skillet over medium-high heat.

Add olive oil, and then place pork loin filet in pan.

Turn pork loin filet to brown the outside.

Reduce heat to medium-low.

Meanwhile, peel butternut squash and apples.

Cut squash and apples into 1/2-inch cubes.

Add butter to pan.

Place squash and apples in pan, and stir to coat with butter.

Cook for 3-4 minutes.

Add brown sugar, cinnamon, rosemary, thyme, and salt. Stir to combine.

Cut pork loin filet into slices.

Continue cooking for another 10 minutes or so, stirring regularly, until squash is tender and a thermometer inserted into the pork reads 150 F.
.