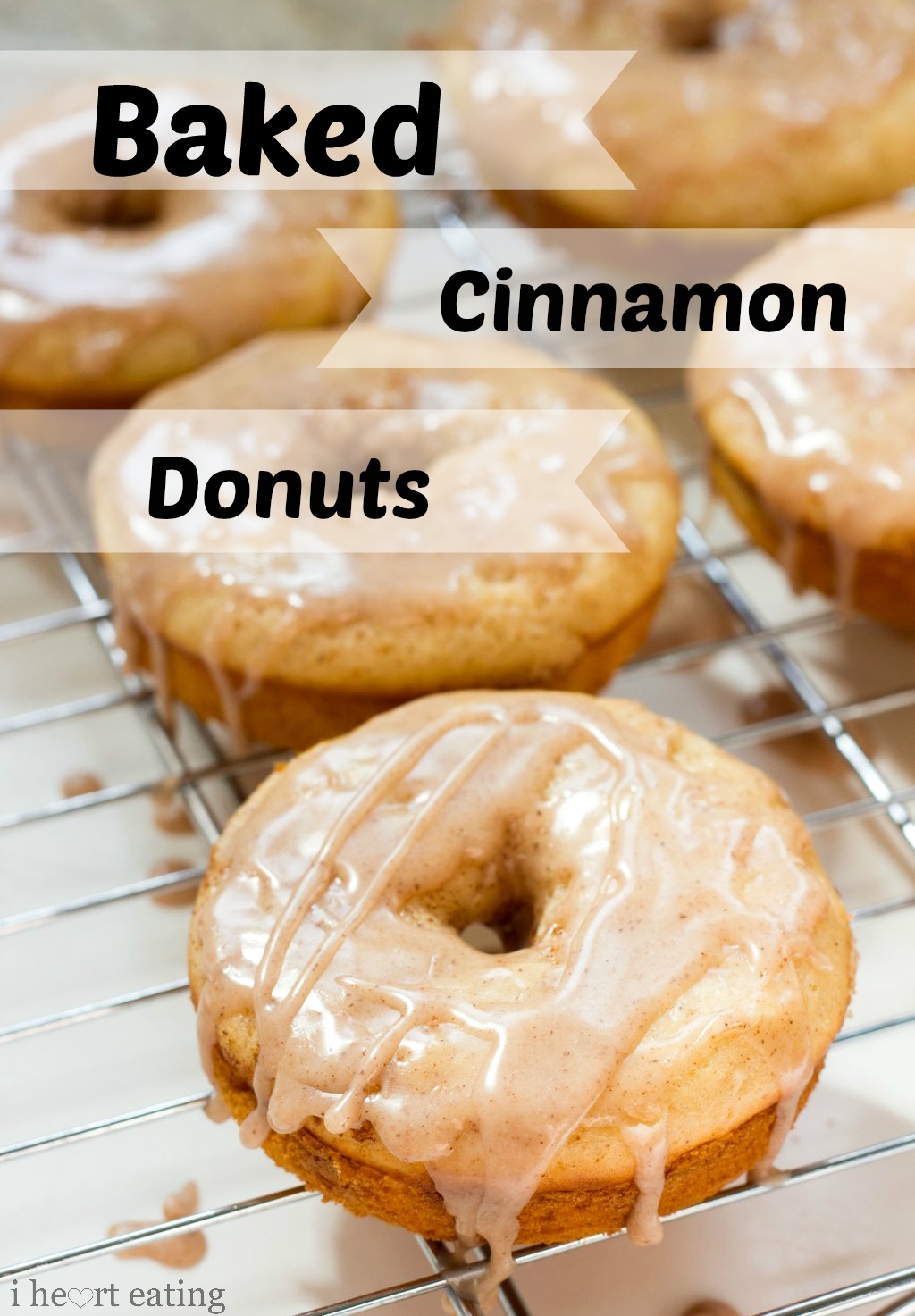 This is the part where I'm supposed to tell you some funny, engaging story about these donuts. But I don't have one. I just made these donuts because I like donuts.
They taste good, and I like to eat them. And when those donuts are hot and fresh and dripping with cinnamon glaze, well, who really needs any more of a story than that?
Baked Cinnamon Donuts
Soft baked cinnamon donuts topped with cinnamon glaze
Prep Time: 15 minutes
Cook Time: 10 minutes
Total Time: 25 minutes
Servings:12
Course: Breakfast
Cuisine: American
Keyword: baked donut
Ingredients
Donuts
2 tsp . active dry yeast
2 T . warm water ((about 100 F))
2 c . all-purpose flour
1 ¼ c . granulated sugar
1 ½ tsp . baking powder
1 tsp . ground cinnamon
1/4 tsp . fine sea salt ((or a pinch of table salt))
2 large eggs
3/4 c . vanilla Greek yogurt ((fat-free is ok))
1/4 c . butter (melted)
1/4 c . low-fat milk
1 tsp . vanilla extract
Glaze
1 c . powdered sugar
2-3 T . milk
1-2 tsp . ground cinnamon
Instructions
To make the donuts, preheat oven to 350 F. Spray two (6-count) doughnut pans with a flour-based baking spray, like Baker's Joy. Place a wire cooling rack over a rimmed cookie sheet or a piece of parchment paper

In a small bowl, stir water and yeast together. Let the yeast sit for 5-10 minutes, or until foamy.

Meanwhile, in a large bowl, whisk together the flour, sugar, baking powder, cinnamon, and salt.

Make a well in the center of the dry ingredients.

Add the eggs, yogurt, butter, milk, vanilla, and yeast mixture; stir until combined.

Spoon batter into prepared pans, smoothing as needed.

Bake for about 10-15 minutes, or until set and golden brown.

Let the donuts cool in the pan for about 5 minutes.

Meanwhile, prepare the glaze.

In a small bowl, whisk together the powdered sugar, milk, and desired amount of cinnamon.

Remove donuts to wire rack, and drizzle with glaze.

Donuts are best enjoyed warm.
Notes
*If you prefer to use regular (not Greek) yogurt, increase the yogurt to 1 cup and omit the milk. **Nutrition facts are estimates.
Nutrition Information
Serving: 1gCalories: 259kcal (13%)Carbohydrates: 49g (16%)Protein: 4g (8%)Fat: 4g (6%)Saturated Fat: 2g (10%)Cholesterol: 38mg (13%)Sodium: 102mg (4%)Potassium: 124mg (4%)Sugar: 32g (36%)Vitamin A: 165IU (3%)Calcium: 49mg (5%)Iron: 1.2mg (7%)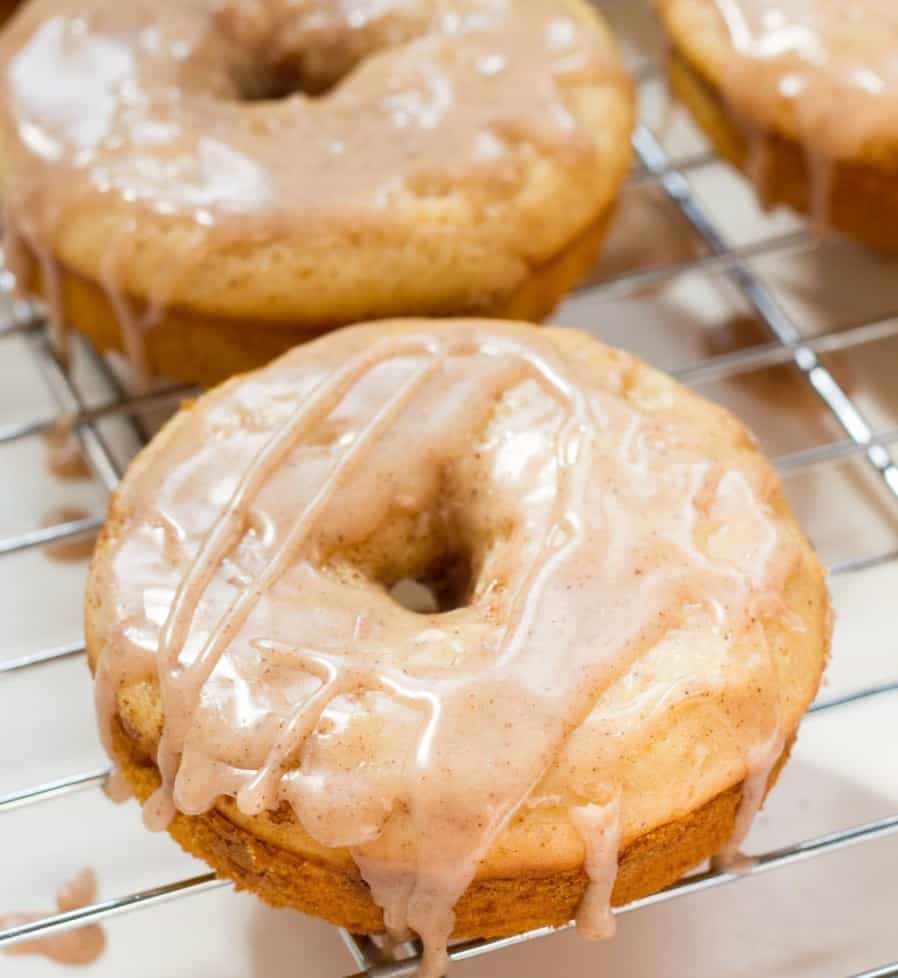 donuts adapted from The Kitchn