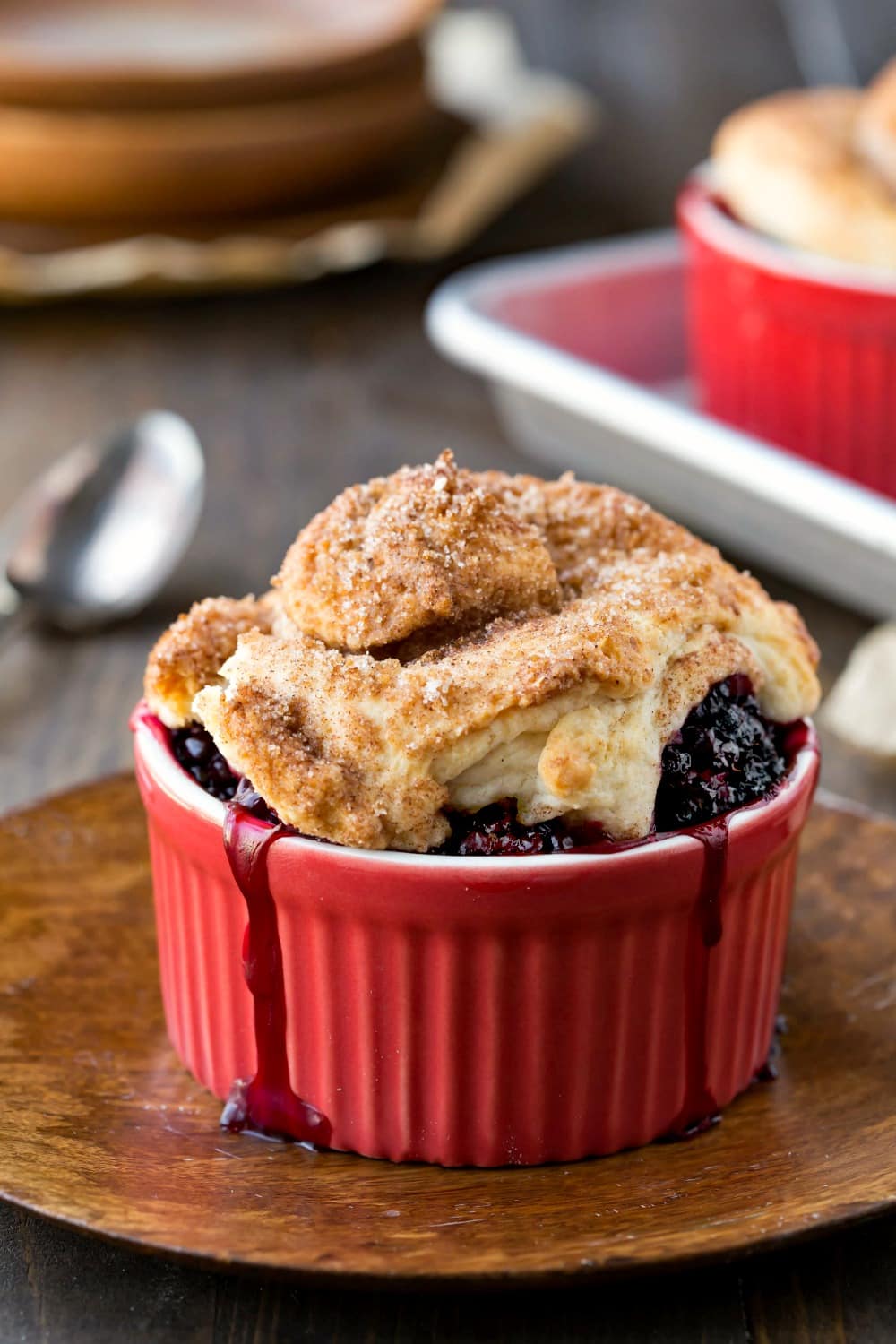 When it comes to fruity desserts, the fruit filling is almost always my favorite part.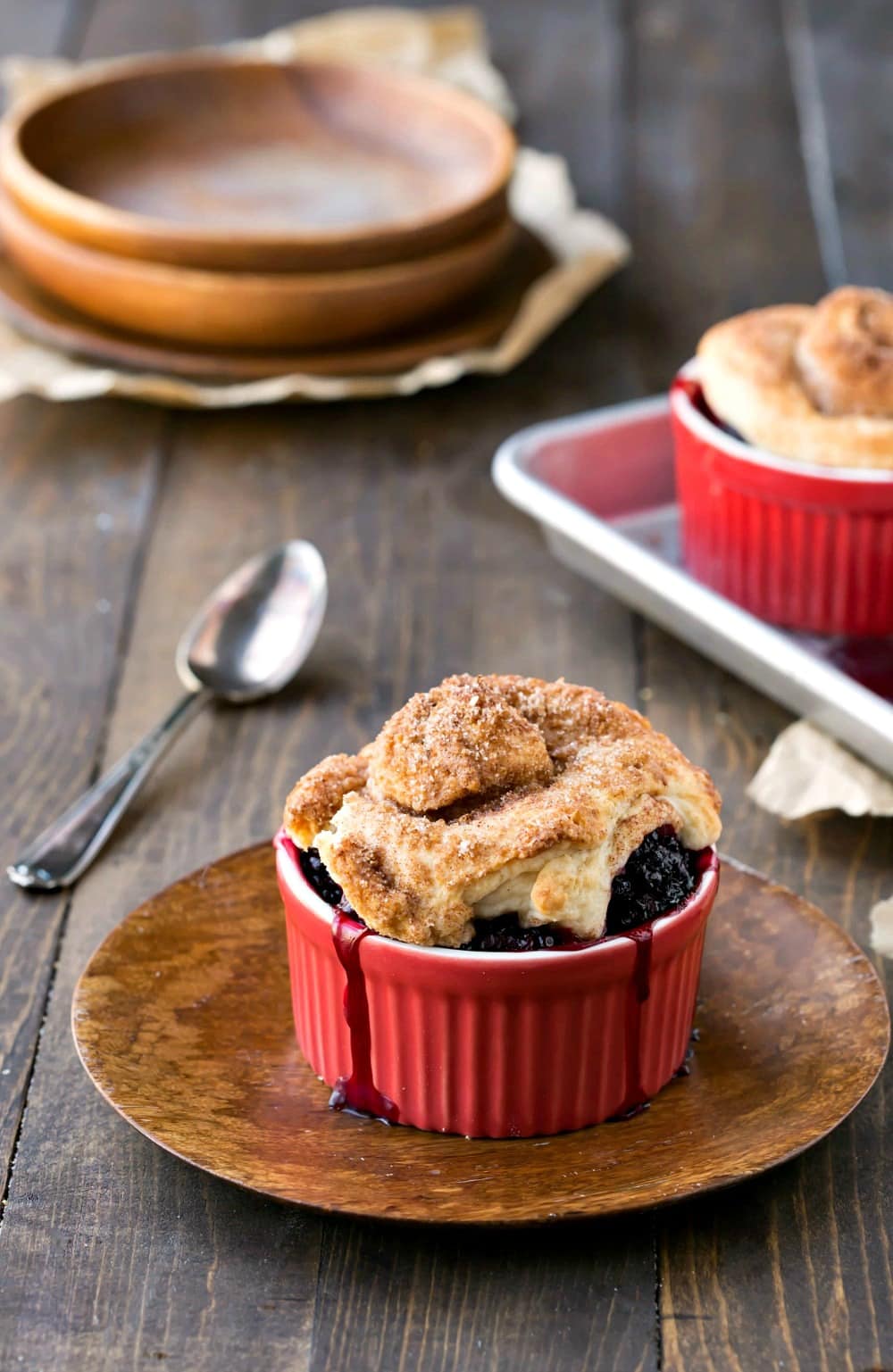 As a kid, I would pick the fruit filling out of pies and leave the crust.
I would do the same when it came to cobblers. The biscuits and pie crust just didn't hold much appeal for me; they just seemed to lack a little something.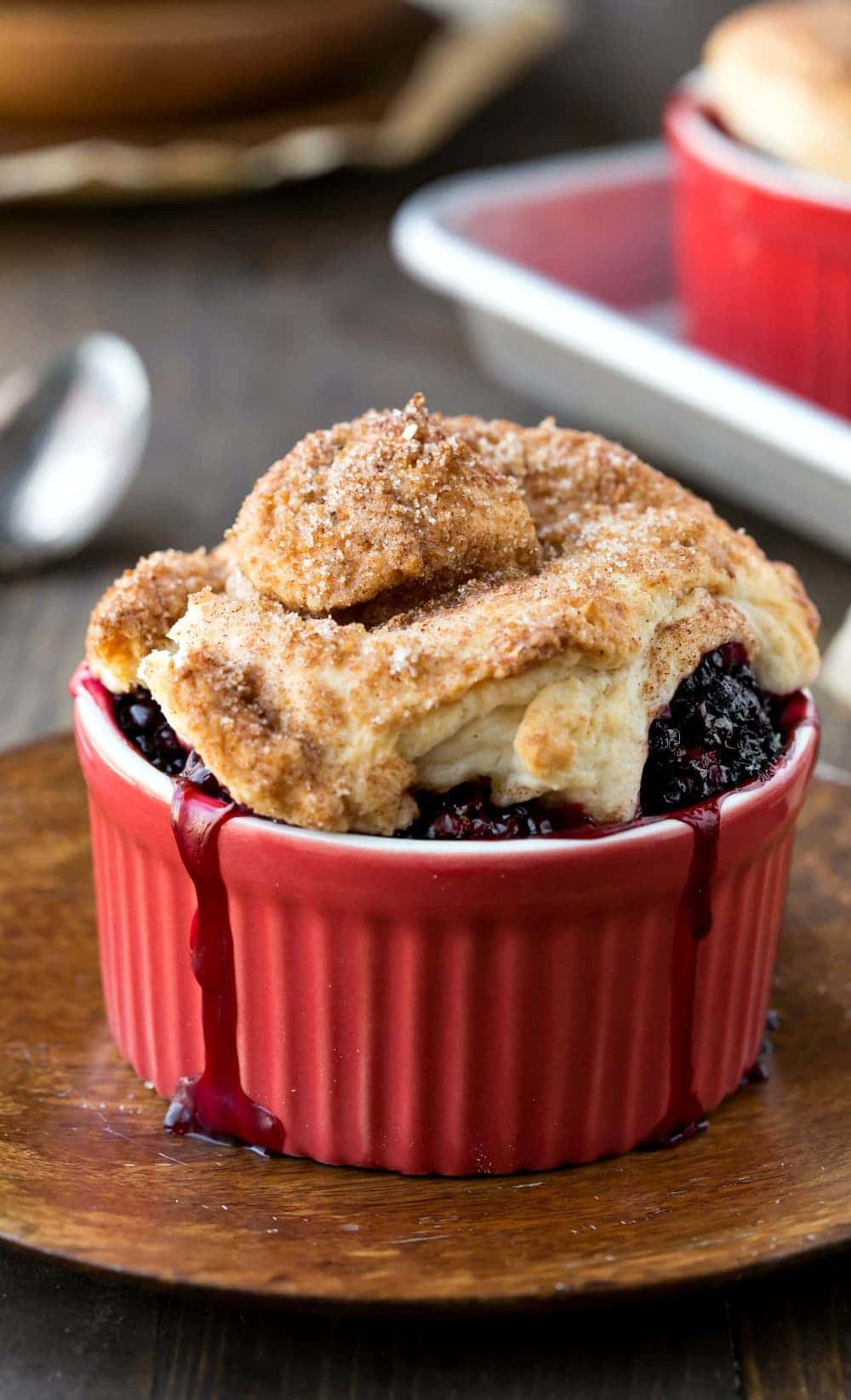 This blackberry cobbler with cinnamon swirl biscuits solves that problem.
Not only is the blackberry filling a yummy mixture of tart and sweet, but the cinnamon swirl biscuits add an extra layer of sweetness and flavor.
Add a scoop of ice cream, and you have a perfect summer dessert!
Blackberry Cobbler with Cinnamon Swirl Biscuits
Blackberry cobbler
Prep Time: 10 minutes
Cook Time: 30 minutes
Total Time: 40 minutes
Servings:8 cobblers
Course: Dessert
Cuisine: American
Keyword: blackberry cobbler
Ingredients
1/3-1/2 cup granulated sugar (depending on desired sweetness)
3 tablespoons fresh orange juice
2 tablespoons cornstarch
1/4 teaspoon vanilla extract
7 cups fresh blackberries
1 recipe Cinnamon Swirl Biscuits*
Instructions
Preheat oven to 350 F.

In a medium bowl, stir together sugar, orange juice, cornstarch, and vanilla.

Add blackberries, and toss to combine.

Divide blackberries among 8 8-ounce ramekins.

Set ramekins on a rimmed baking sheet.

Top each ramekin with an unbaked cinnamon swirl biscuit.

Bake for 30-40 minutes, or until filling is hot and bubbly and biscuits are golden brown.

Let cobblers stand for 10-15 minutes before serving.
Nutrition Information
Serving: 1servingCalories: 97kcal (5%)Carbohydrates: 22g (7%)Protein: 1g (2%)Sodium: 1mgPotassium: 216mg (6%)Fiber: 6g (24%)Sugar: 15g (17%)Vitamin A: 280IU (6%)Vitamin C: 29.6mg (36%)Calcium: 37mg (4%)Iron: 0.8mg (4%)
Adapted from Desserts from the Loveless Cafe.