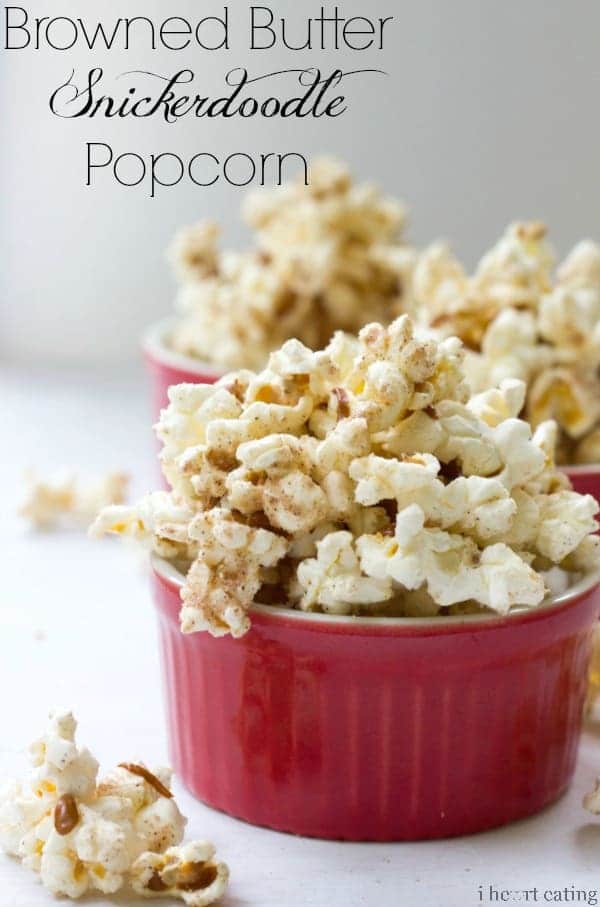 I've been on a big popcorn kick lately. It's such a great blank canvas snack, so you can top it with just about anything. I am especially fond of turning desserts into popcorn toppings.
One of my favorites is this browned butter snickerdoodle popcorn. I used browned butter, which is one of the most delicious foods ever.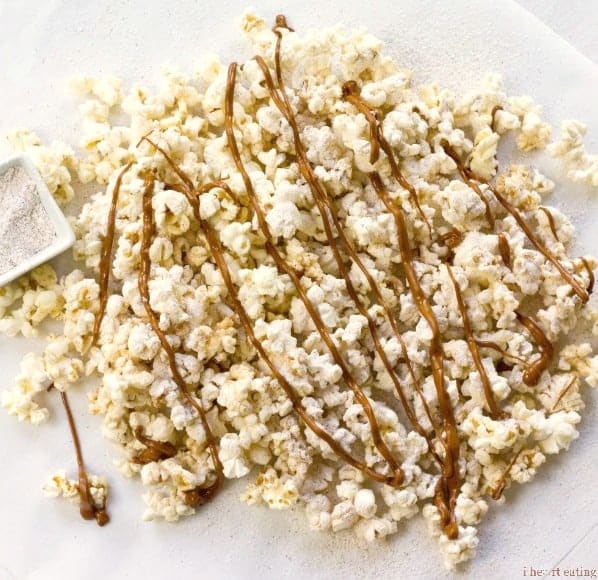 Then, I dusted it with cinnamon and sugar and topped it with a cinnamon drizzle. The cinnamon-sugar mixture is enough for a generous dusting, so if you don't like things very sweet, or if you want more of a cinnamon-y, sweet and salty, kettle sort of snack, then cut the cinnamon-sugar mixture portion of the recipe in half.
This browned butter snickerdoodle popcorn is such an easy snack or dessert! It's great for movie night or as a game day snack.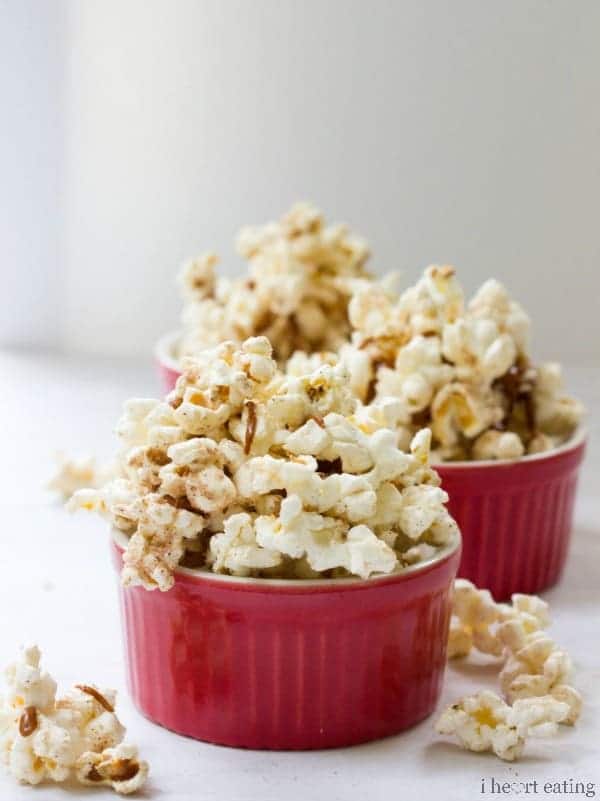 Browned Butter Snickerdoodle Popcorn
Prep Time: 5 minutes
Cook Time: 15 minutes
Total Time: 20 minutes
Ingredients
3.3 oz . bag plain microwave popcorn*
2 T . butter
1/4 c . powdered sugar
2 T . granulated sugar
1 tsp . cinnamon
1/4 c . cinnamon chips
Instructions
Microwave popcorn according to package directions.

In a small saucepan, melt butter over medium-low heat.

Continue cooking butter, stirring occasionally, until butter turns amber brown and starts to form specks.

In a large bowl, toss together cooked popcorn and browned butter.

In a separate small bowl, whisk together powdered sugar, granulated sugar, and cinnamon.

Sift cinnamon sugar mixture over popcorn.

If using cinnamon chips, microwave for 30 seconds.

Stir chips, and continue cooking in 10 second increments until melted.

Drizzle over popcorn.

Cinnamon drizzle will set up in about 10 minutes.
Notes
*Or 8-9 cups popped popcorn
You may also like
Samoas Chex Mix