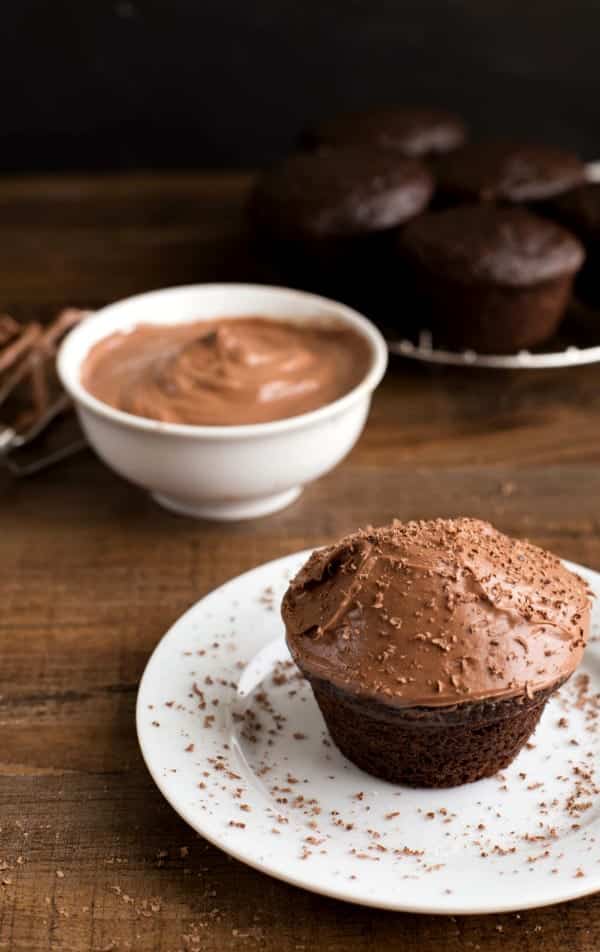 I don't like beets. It's really not their fault, though. When I was a kid, I saw red slices of something on a salad bar, and I thought it was cranberry sauce. I loaded up on it, and when I took a bite, it was some sort of beet instead. I've never been able to eat them since then.
But they sure are good in these cupcakes! I will be the first to admit that beets don't sound like they belong in a cupcake. I first read about using beets in chocolate cake in an old cookbook years ago. It took me years to get around to trying it, but one bite won me over. You absolutely can't taste the beets, and they help make these cupcakes moist. So, even if you're not a fan of beets, you don't want to miss these cupcakes.
Also, in case you're wondering, I top these cupcakes with Chocolate Cream Cheese Frosting.
Chocolate Beet Cupcakes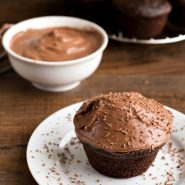 Ingredients
1 oz can sliced beets 15 .
1 c ½ . all-purpose flour
1 c . granulated sugar
3 T . unsweetened cocoa powder
1 tsp ½ . baking soda
1/2 tsp . salt
1/4 c . vegetable oil
1/4 c . plain nonfat Greek yogurt
1/4 c . milk I use skim or low-fat
2 large eggs
1 tsp . vanilla extract
Chocolate Cream Cheese Frosting
Instructions
Preheat oven to 350 F. Grease or line a 12-cup muffin tin.

Drain beets, serving 1/2 cup beet juice.

Blend beets and reserved beet juice until smooth. Set aside.

In a medium bowl, whisk together flour, sugar, cocoa powder, baking soda, and salt. Set aside.

In a large bowl, whisk together oil, yogurt, and milk until well-combined.

Whisk in eggs and vanilla.

Add beet puree, and whisk until well-combined.

Whisk in flour mixture until combined.

Divide batter between prepared muffin tins.

Bake for 18-25 minutes, or until a wooden toothpick comes out clean. Cupcakes will spring back when lightly touched.

Let cool in pan 5 minutes.

Remove from pan, and let cool on wire cooling rack until cupcakes reach room temperature.

Frost with desired frosting.