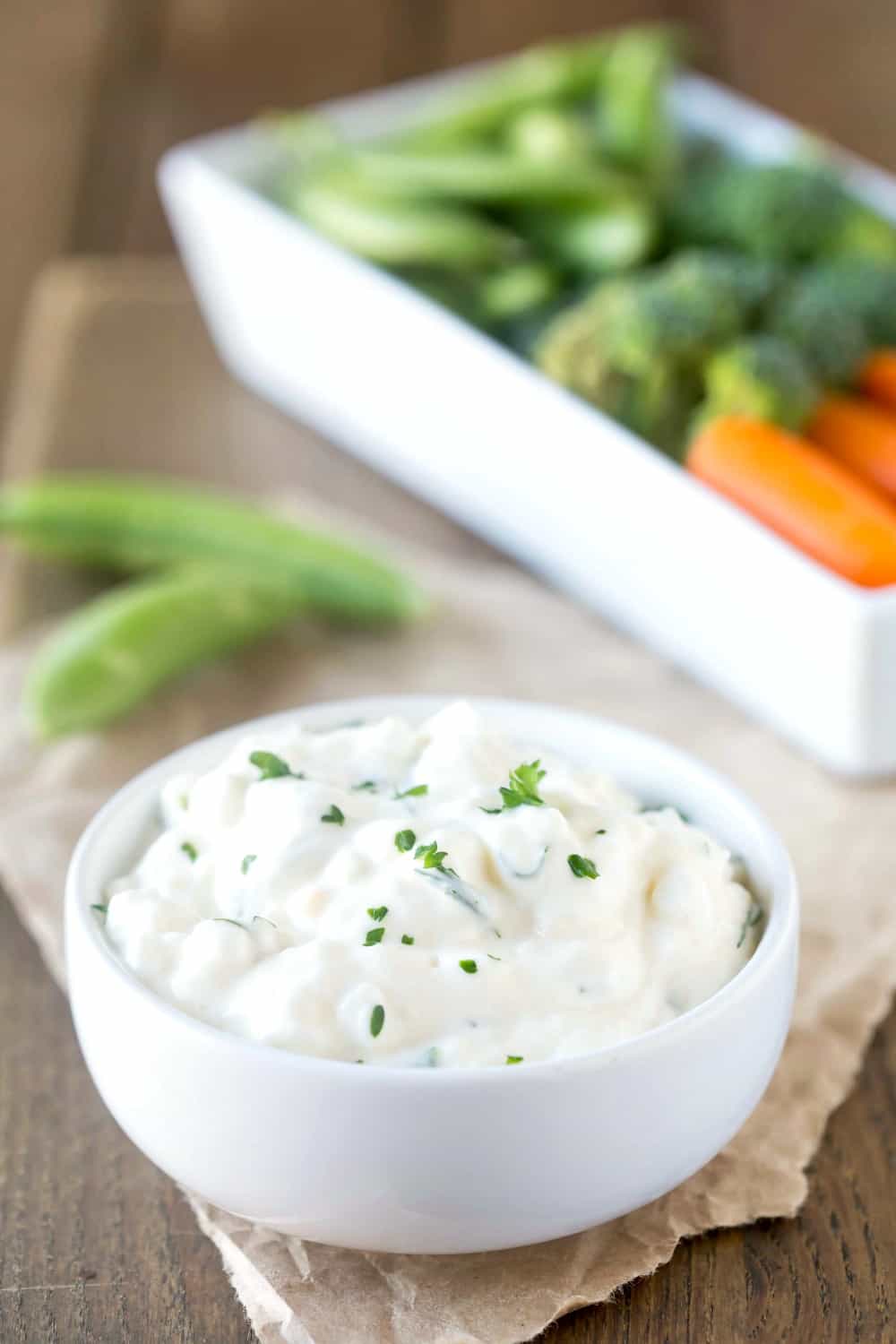 This Fresh Herb Dip is a really easy recipe that my mom would make to go along with fresh vegetables. Now, I make it for my kids.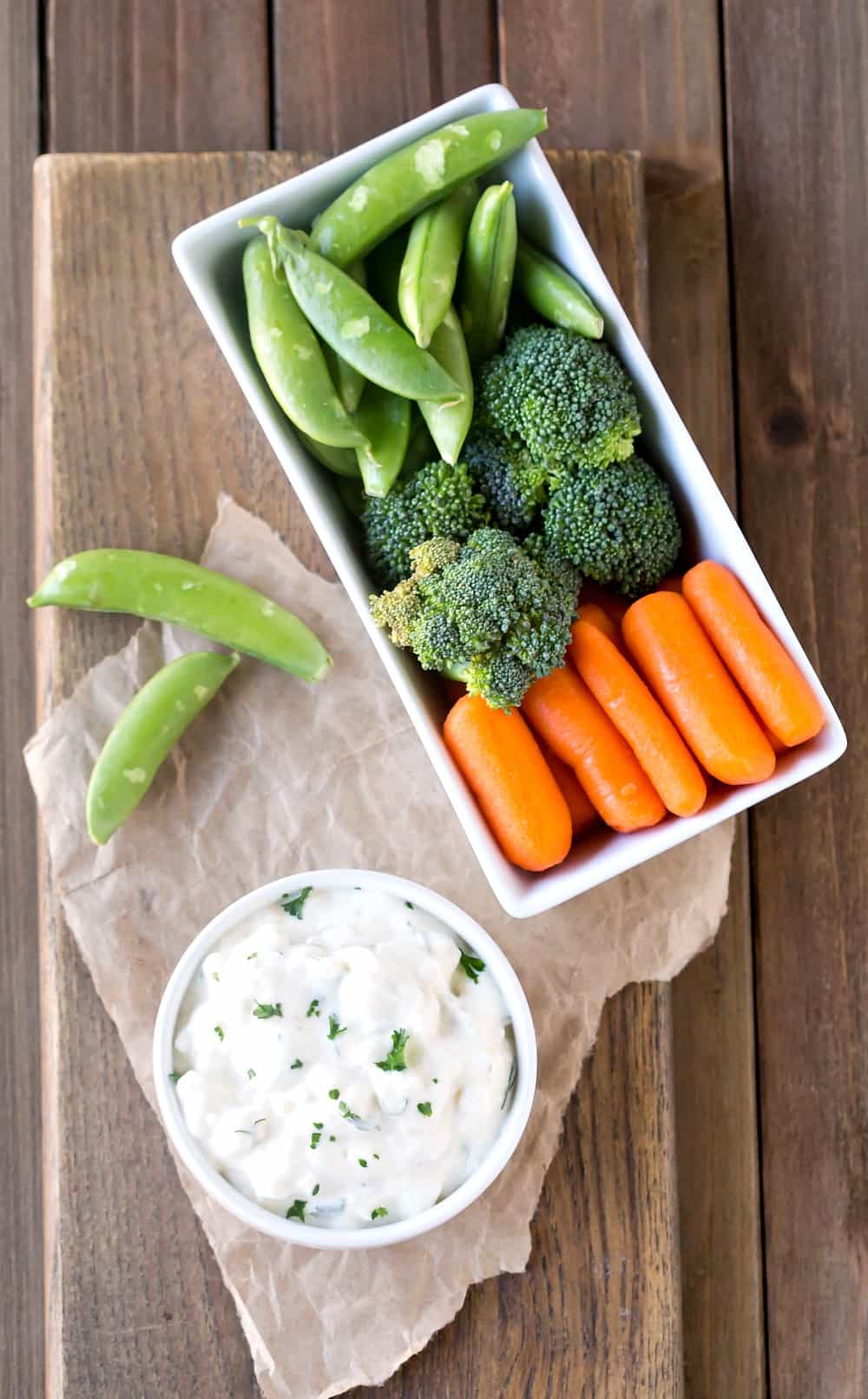 It's a nice, fresh side that pairs really well with all sorts of vegetables. It's also great to make ahead because the flavors improve after it's had a chance to sit for a little while.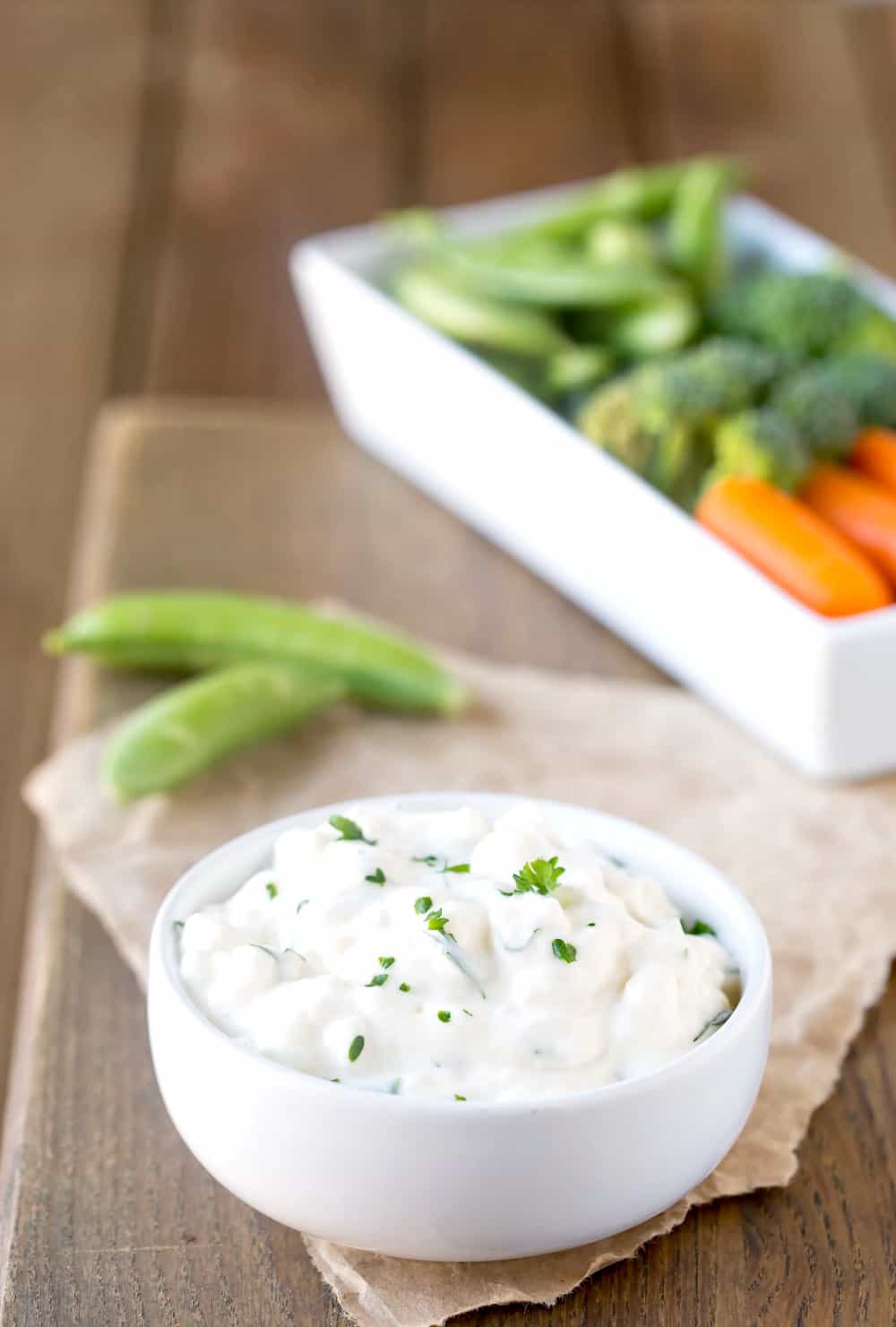 I like to serve this fresh herb dip alongside fresh veggies at dinner during the summer. When it's hot out, it's hard to beat good, fresh veggies, and this dip just adds a little extra oomph to the veggies. 

I also like to have this dip as a snack – after-school or just whenever – because the protein in the dip helps to fill us up.
Fresh Herb Dip
Prep Time: 5 minutes
Total Time: 5 minutes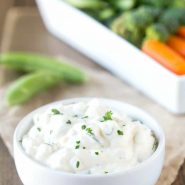 Ingredients
3/4 cup low-fat cottage cheese
1/2 cup low-fat mayonnaise
1/4 cup plain, non-fat Greek yogurt
2 tablespoons chopped fresh parsley
2 tablespoons chopped fresh dill or chives
1 tablespoon grated onion
2 cloves garlic finely minced
2 teaspoons Worcestershire sauce
1/2 teaspoon garlic powder
Salt to taste
Instructions
Mix cottage cheese, mayonnaise, and Greek yogurt together.

Stir in parsley, dill or chives, onion, garlic, Worchestershire sauce, and salt.

Cover, and chill until ready to serve.
Originally published 8-15-14.