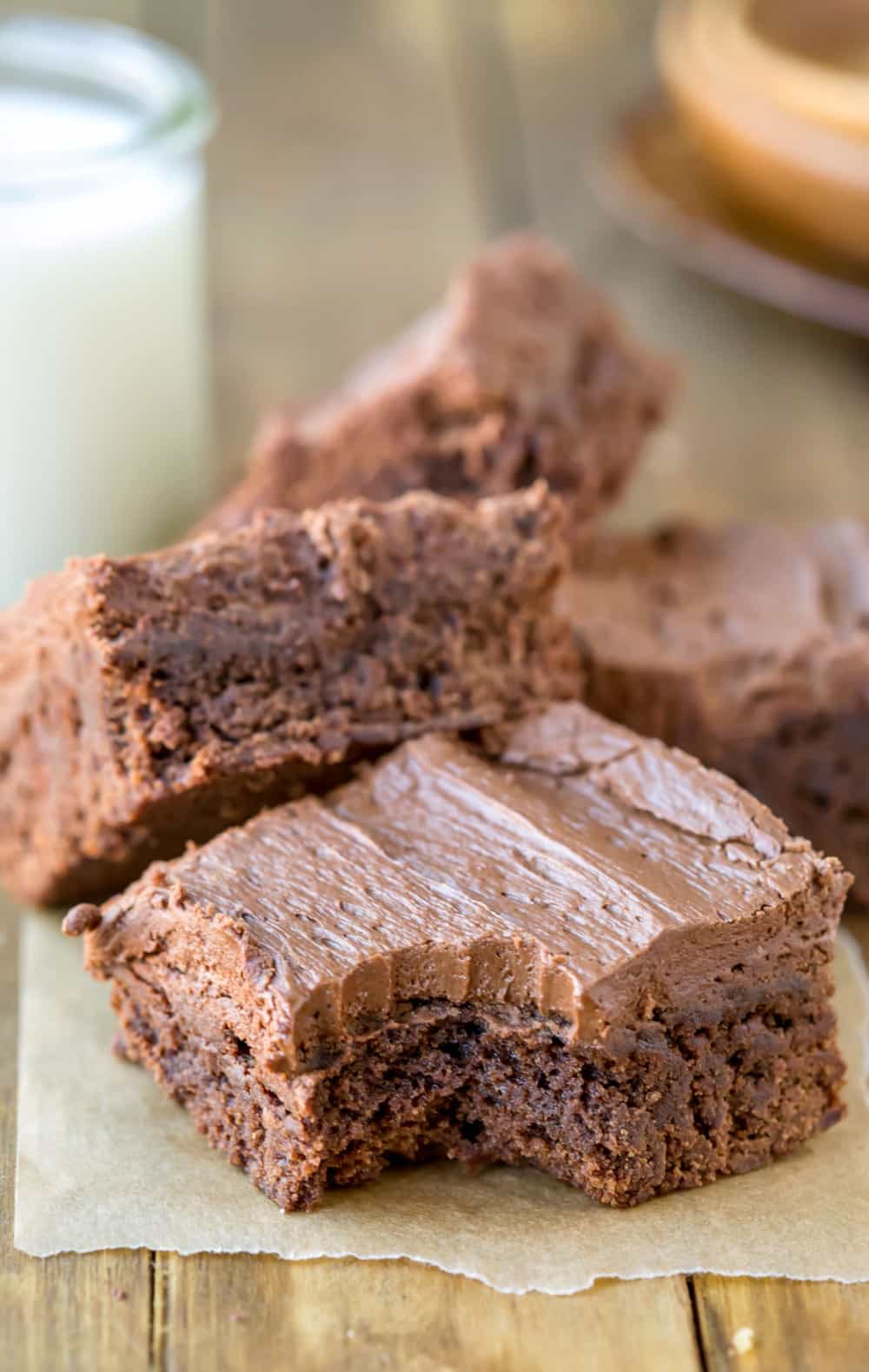 As much as I love all of the pumpkin and apple everything this time of year (and I really do love it), sometimes a super chocolaty dessert just can't be beat.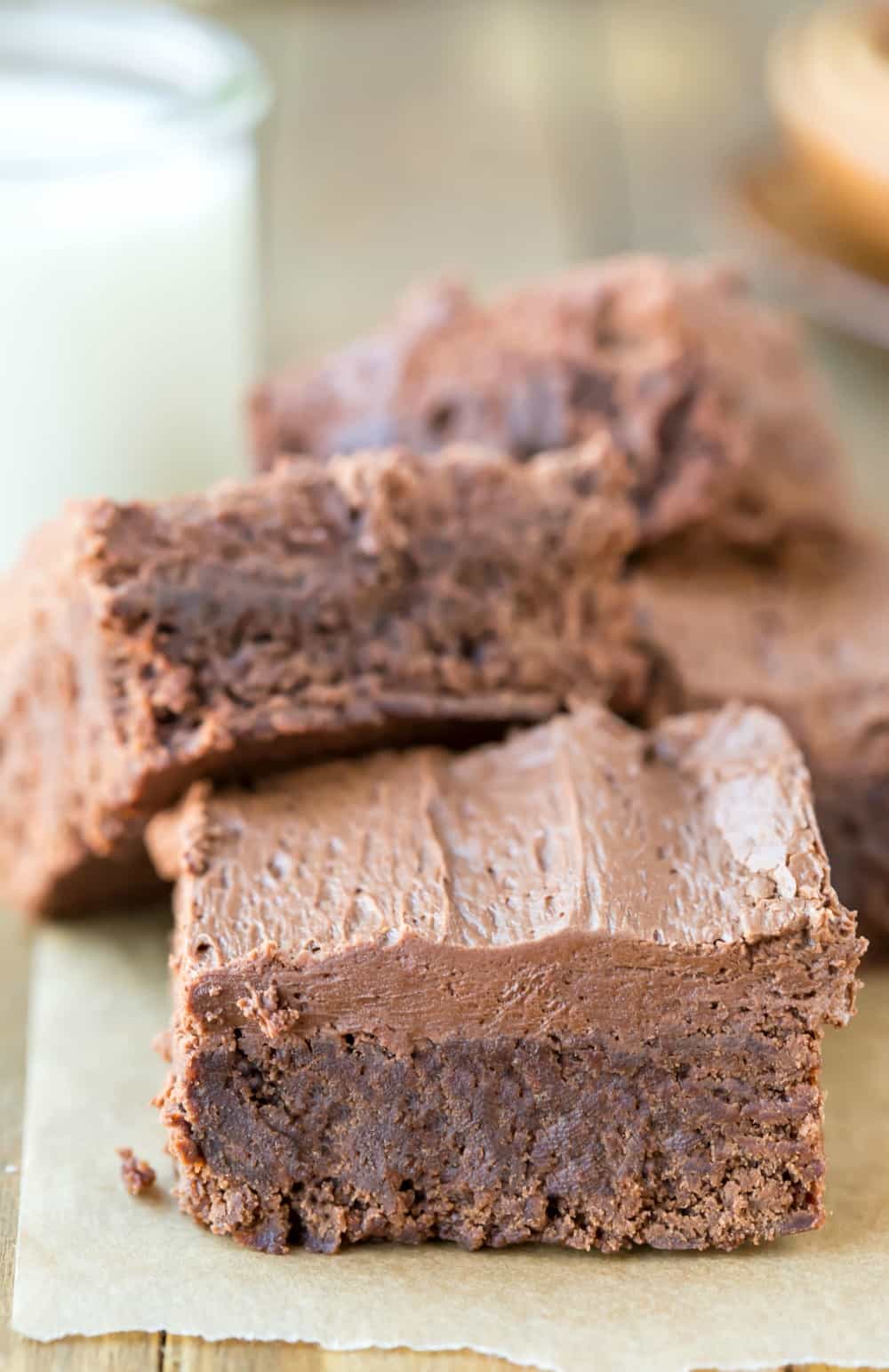 And these frosted fudge brownies are very chocolaty! These rich chocolate brownies are topped with a not-too-sweet chocolate buttercream frosting. They're a perfect answer to a chocolate craving.
One of the things that I love about this recipe is that they taste even better after they've had a chance to sit in the fridge for a day or so.
They get both chewier and fudgier, and I think both the taste and texture improve by the second day. If you can help it, wait to dig in until they've had a chance to chill.

Since these frosted fudge brownies taste even better the next day, they are a great make-ahead dessert. The brownies keep well, and they taste just as good the second and third days.
More brownie recipes!
Frosted Fudge Brownies
Prep Time: 15 minutes
Cook Time: 20 minutes
Total Time: 35 minutes
Servings: 20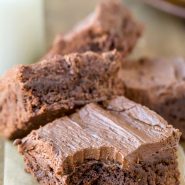 Ingredients
Brownies
1 cup + 2 tablespoons butter
3/4 cup unsweetened cocoa powder
4 large eggs
1 1/2 cups granulated sugar
2 teaspoons vanilla extract
1 1/2 cups all-purpose flour
1 teaspoon baking powder
1 teaspoon salt
Frosting
6 tablespoons butter softened
2 1/2-3 cups powdered
1/2 cup unsweetened cocoa powder
1 teaspoon vanilla extract
3-5 tablespoons milk
Instructions
Preheat oven to 350 F. Grease a 9x13-inch baking pan. Set aside.

In a saucepan, melt butter.

Remove from the heat. Stir in cocoa. Set aside to cool.

In a large bowl, beat eggs and sugar until blended.

Combine flour, baking powder and salt; gradually add to egg mixture.

Stir in vanilla and the cooled chocolate mixture until well blended.

Spread into prepared baking pan. Bake for 20-28 minutes, or until a toothpick inserted in the center comes out with a few fudgy crumbs (do not overbake).

Cool on a wire rack.

For frosting, in a large bowl, cream butter and powdered sugar until well-combined.

Beat in cocoa and vanilla.

Add enough milk until the frosting achieves spreading consistency.

Spread frosting over cooled brownies.

Store, covered, in the fridge.
Recipe Notes
For the best results, chill brownies before serving.