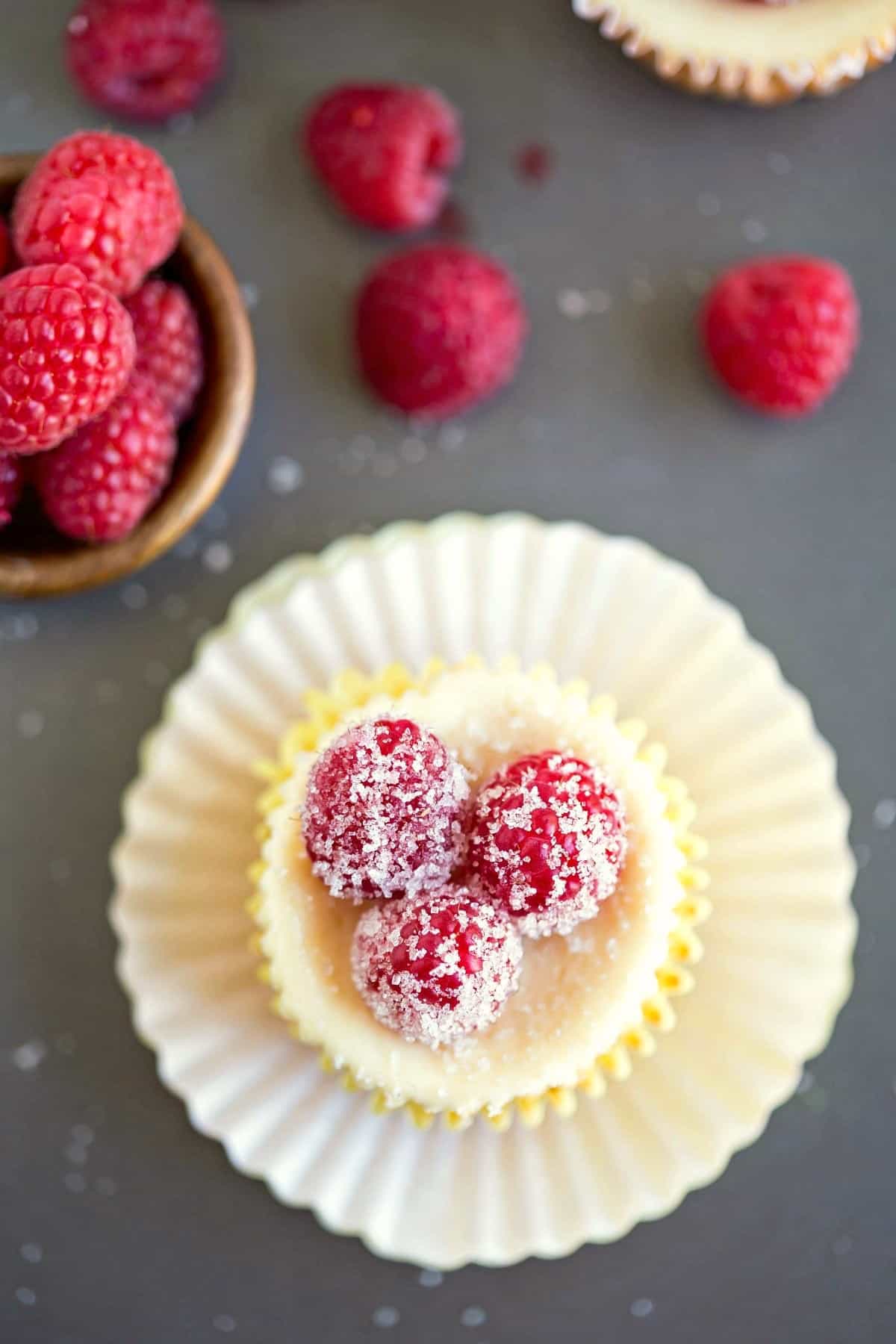 One of the hardest things for me, diet-wise, is trying to control my sweet tooth. I gained more weight than I wanted to with my last two pregnancies, so I've been trying to be more mindful of what I eat this time. I struggle, though, because I just really like having something sweet after dinner.
Rather than trying to fight that, which doesn't work for me, I've been trying to add more reasonable options to my dessert rotation. Since I'm not very good with portions either, I've also been making more mini and individually-portioned desserts. So, now when I get a craving for cheesecake, I make these Individual Vanilla Greek Yogurt Cheesecakes.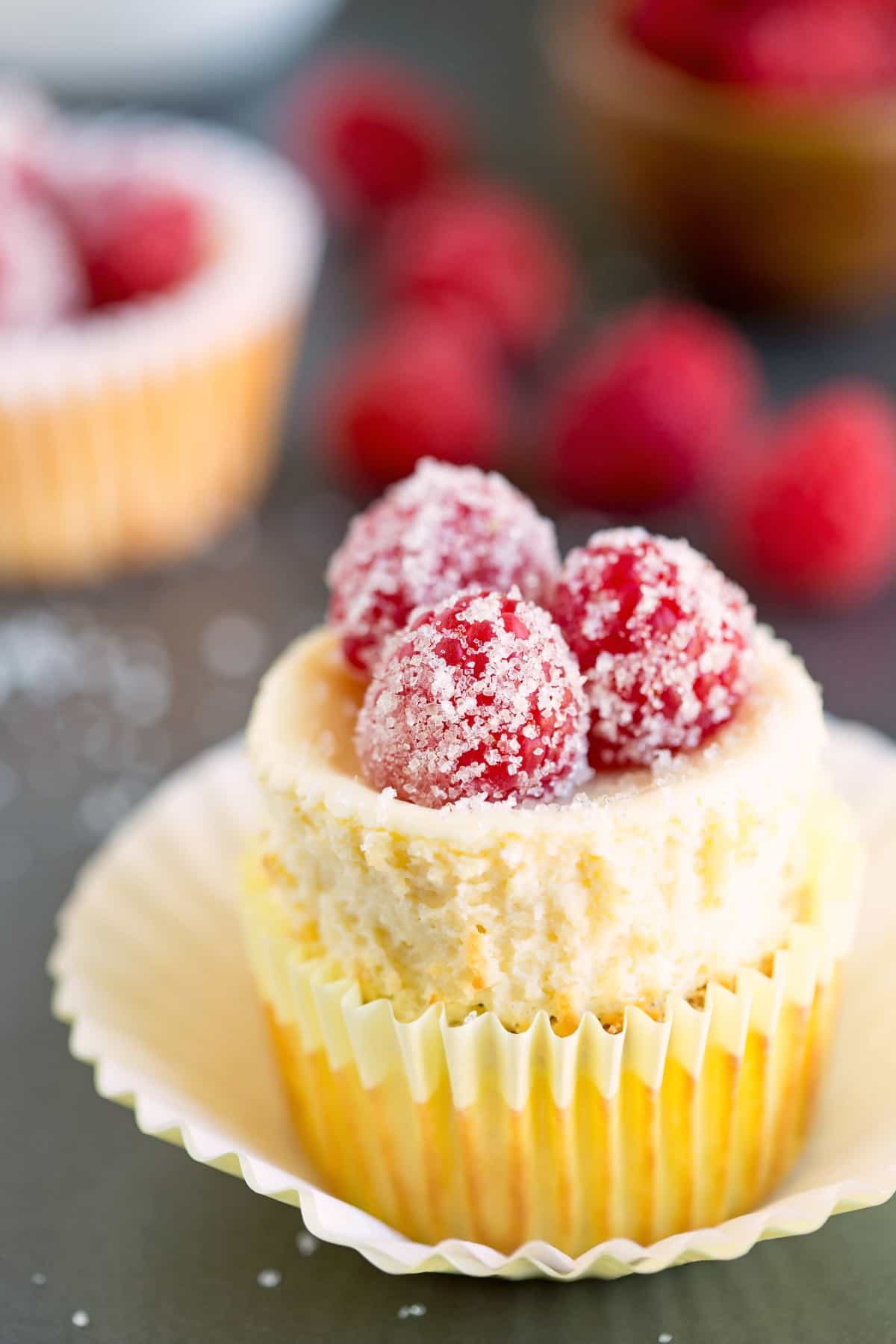 They are less dense than regular cheesecake, but they still pack a lot of flavor. These cheesecakes are also incredible easy to make, so they're perfect for those times when you want a quick (or lighter) dessert option.
One note – these cheesecakes are fairly sweet. I serve mine with raspberries to get a nice sweet/tart combo. However, if you don't like your desserts to be very sweet, you may want to swap out the vanilla Greek yogurt for plain Greek yogurt.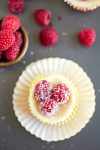 Individual Vanilla Greek Yogurt Cheesecake
Ingredients
8

oz

. whipped Greek yogurt cream cheese

1

c

. vanilla non-fat Greek yogurt

1/2

c

. granulated sugar

1

large egg

1

tsp

. vanilla extract or vanilla bean paste

1

T

. all-purpose flour

12

vanilla wafers
Instructions
Preheat oven to 350 F. Line a 12-cup muffin tin with paper liners.

In a medium bowl,

beat

together cream cheese, Greek yogurt, sugar, egg, and vanilla until well-combined.

Mix in flour until incorporated.

Place one vanilla wafer in the bottom of each liner, flat side down.

Divide batter equally among the muffin cups. They will be about 2/3 full.

Bake for about 20 minutes, or until set.

Remove from oven, and let the cheesecakes come to about room temperature.

Remove from tin, and chill for about 3 hours before serving.