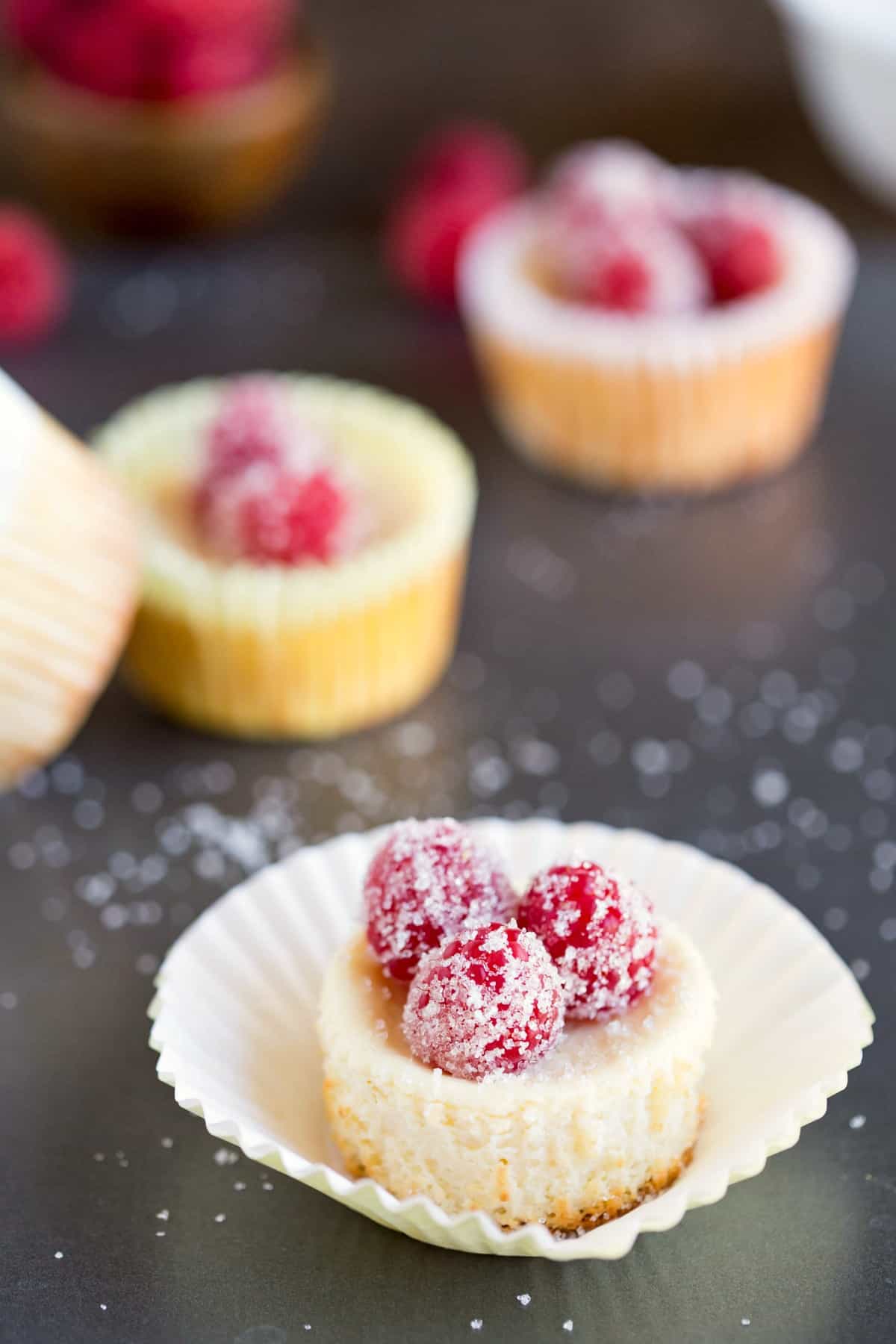 I love, love, love mini desserts! Not only are they adorable, but they are perfectly portioned, too.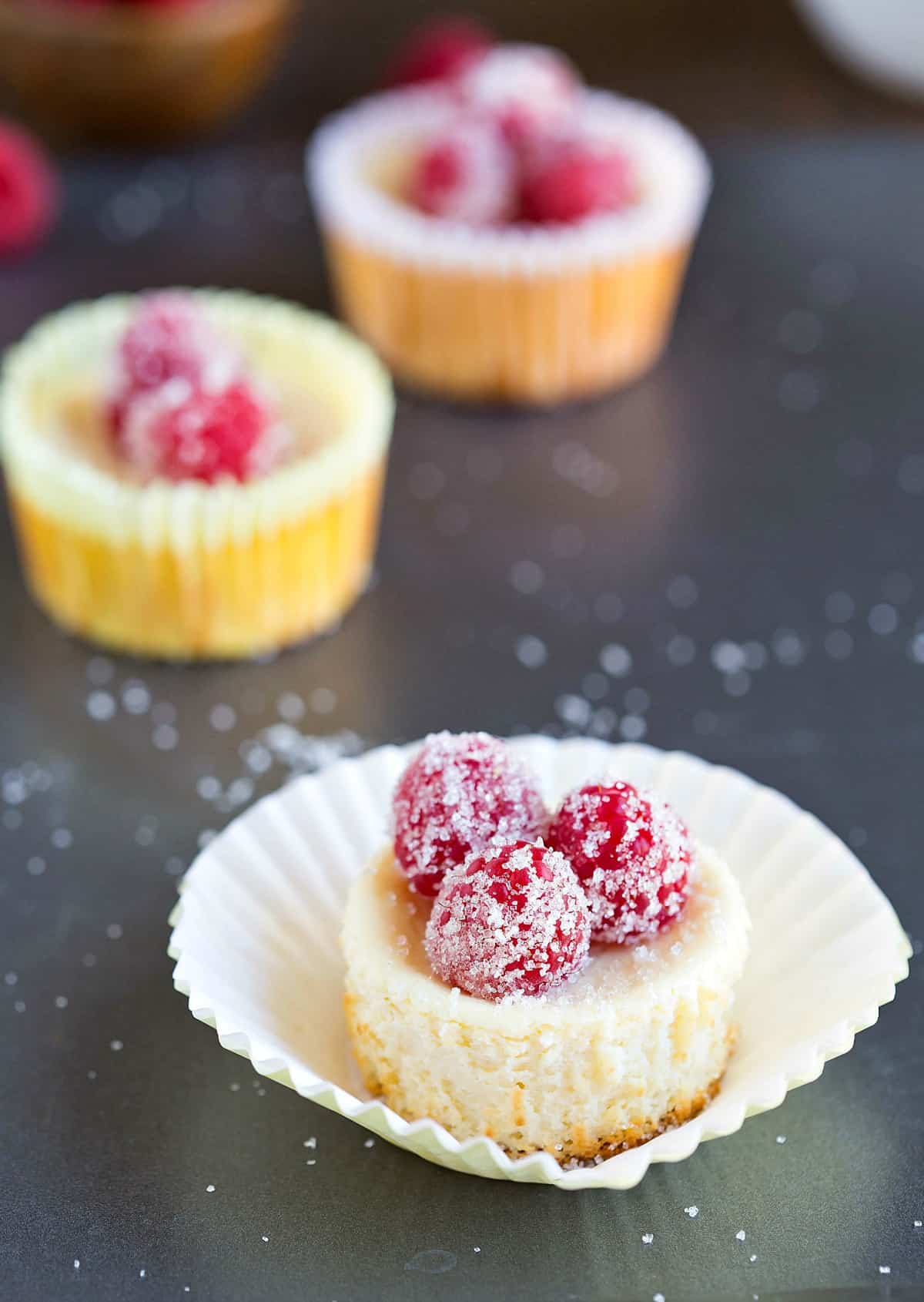 This Mini Lemon Yogurt Cheesecake recipe was adapted from another one of my recipes for Individual  Vanilla Greek Yogurt Cheesecakes. I actually made a batch of these mini cheesecakes and a batch of the original Greek yogurt cheesecakes to compare the two, and I have to say, I may like these better!
The lemon in the cheesecakes adds such a bright flavor, and it makes these cheesecakes have such a great mix of sweet, tart, and creamy. Add a few sugared raspberries on top for a little bit of crunch and extra sweetness.
Mini Lemon Yogurt Cheesecake
Individual lemon yogurt cheesecakes
Prep Time: 15 minutes
Cook Time: 20 minutes
Total Time: 35 minutes
Course: Dessert
Cuisine: American
Keyword: cheesecake
Servings: 12 servings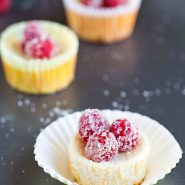 Ingredients
8 oz . Greek yogurt cream cheese softened
3/4 c . low-fat vanilla yogurt
1/2 c . granulated sugar
1 large egg
2 T . fresh lemon juice
1/2 tsp . vanilla extract
1 lemon zested
2 T . all-purpose flour
12 vanilla wafers
Instructions
Preheat oven to 350 F. Line a 12-cup muffin tin with paper liners.

In a medium bowl, beat together cream cheese, yogurt, sugar, egg, lemon juice, vanilla, and lemon zest until well-combined.

Mix in flour until incorporated.

Place one vanilla wafer in the bottom of each liner, flat side down.

Divide batter equally among the muffin cups. They will be about 2/3 full.

Bake for about 20-25 minutes, or until set.

Remove from oven, and let the cheesecakes come to about room temperature.

Remove from tin, and chill for about 3 hours before serving.
Recipe Notes
Nutrition values are estimates. 
Nutrition facts per serving (1serving)
Calories: 111kcal
Fat: 4g
Saturated fat: 2g
Cholesterol: 23mg
Sodium: 118mg
Potassium: 69mg
Carbohydrates: 16g
Sugar: 11g
Protein: 2g
Vitamin A: 2.5%
Vitamin C: 7%
Calcium: 3.2%
Iron: 1.2%