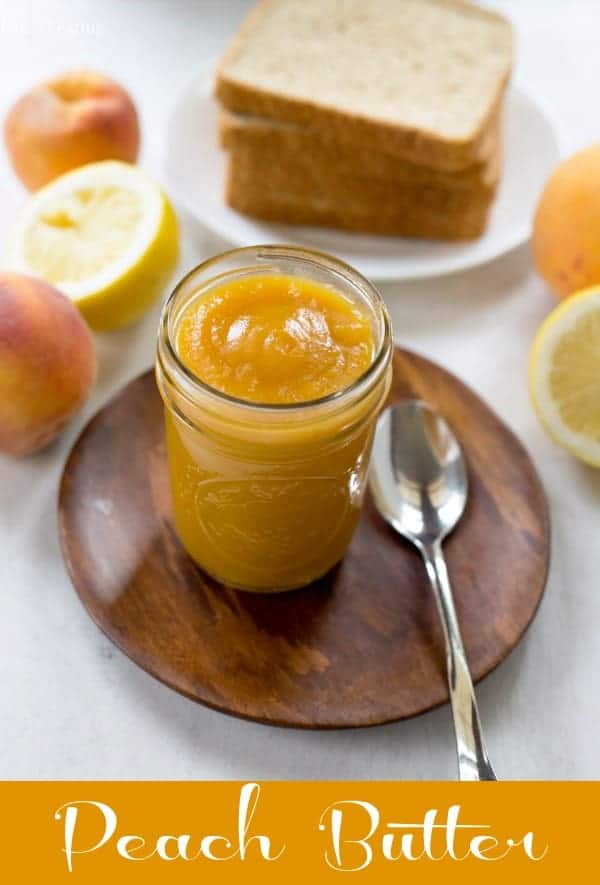 Since it's peach season, I've been making all sorts of things with them – cakes, bars, brown bettys and peach butter.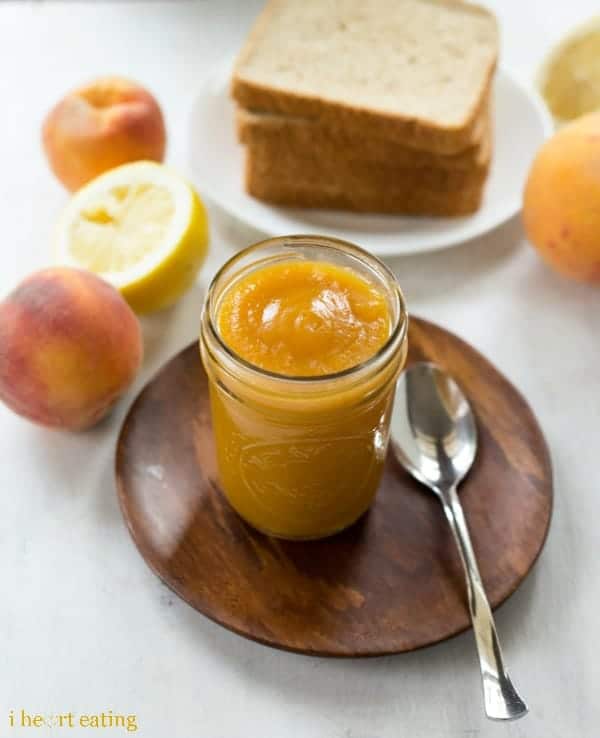 Peach butter is the summery alternative to apple butter, and it's a great way to use up peaches that are a little overripe. It has a delicious, concentrated peach flavor. So, it's like summer in a jar.
Ingredients
3 c . chopped (peeled peaches)
1/4 c . granulated sugar (you may need to add more depending on the ripeness of your peaches)
2 T . lemon juice
Instructions
Puree peaches until smooth.

Add peach puree, sugar, and lemon juice to a large saucepan; stir to combine.

Cook over medium-low heat, stirring occasionally, until peaches cooked down and have thickened. It took about 40 minutes for my peach puree to thicken.

Let it cool to about room temperature, and then it can be covered and stored in the refrigerator for about a week.
You may also like