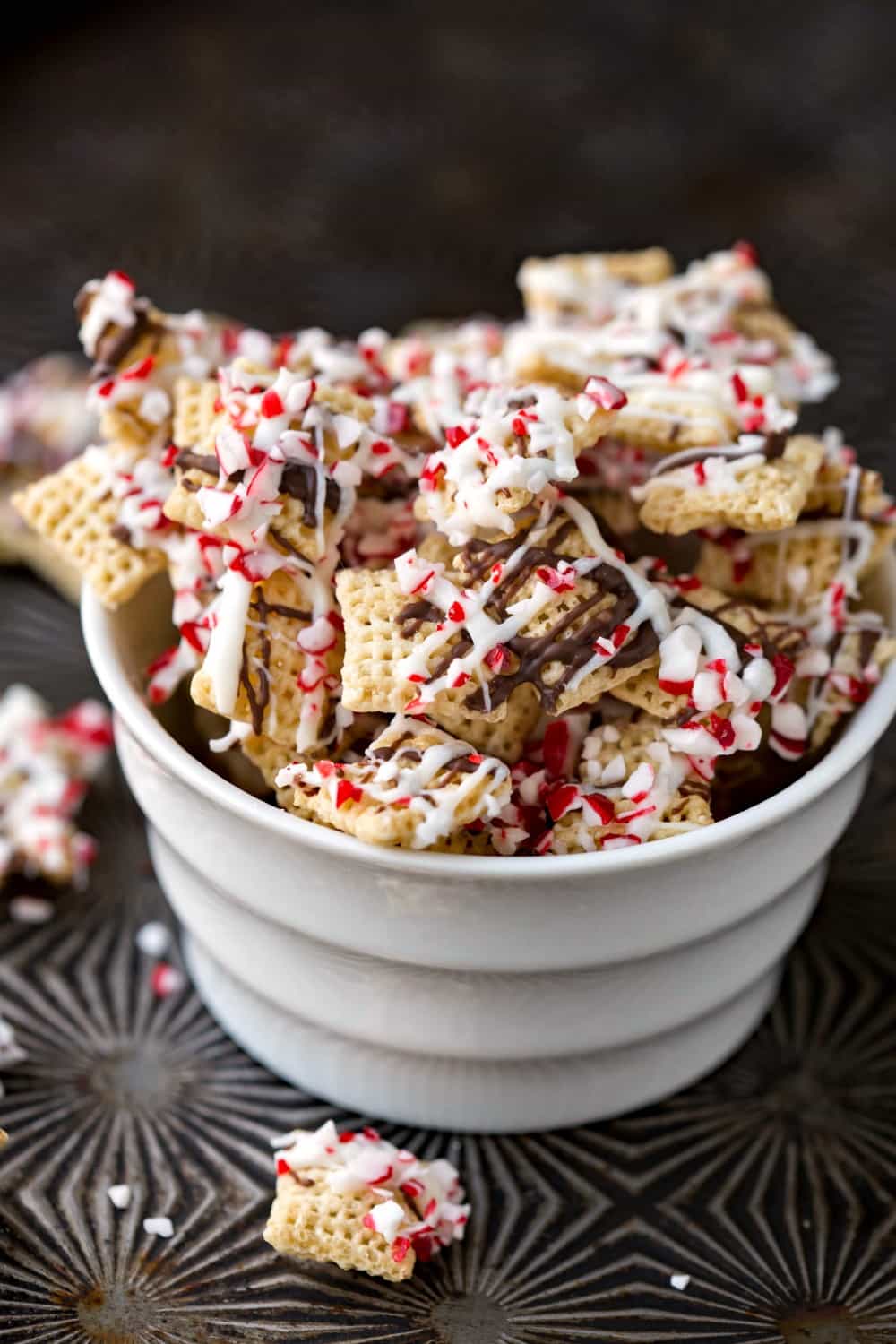 I've stopped thinking of the seasons by their names. Now, I think of them by the foods that are popular during that season. So, as we head out of pumpkin/cranberry/apple season and into peppermint/gingerbread/eggnog season, I thought I'd go ahead and break out the peppermint.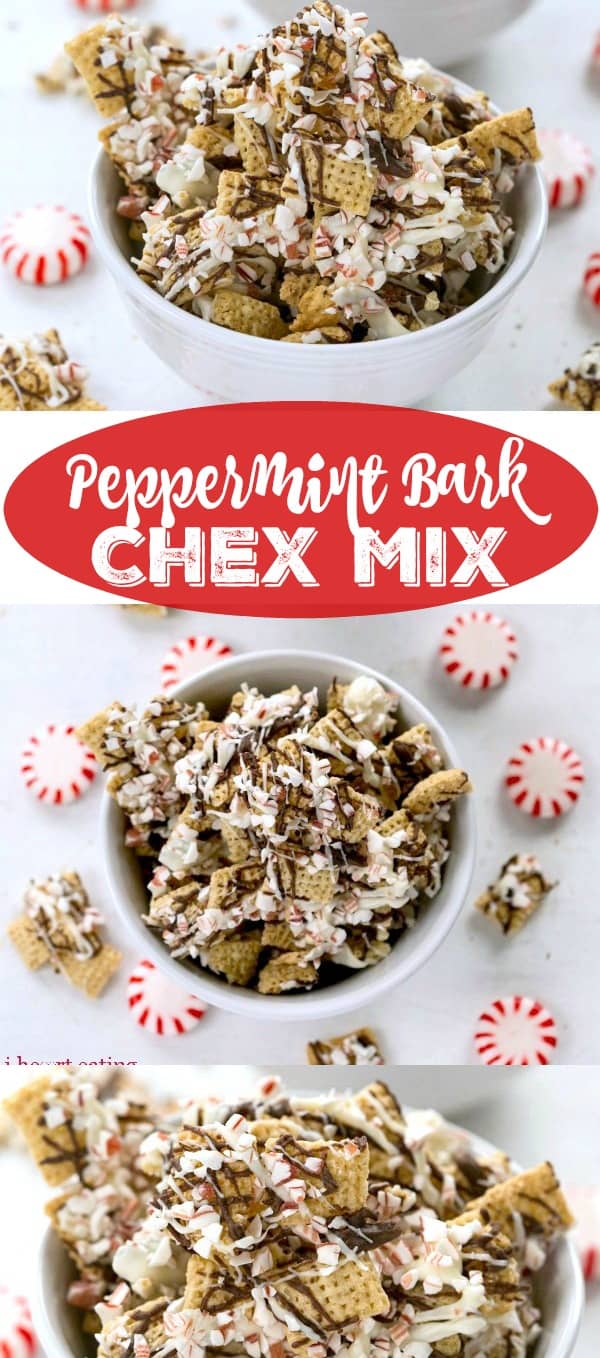 I'm actually not a huge peppermint bark fan. I like a little more crunch in my food. So, I came up with this Peppermint Bark Chex Mix as an easy substitute. You still get all of the flavors of a piece of peppermint bark, but you also get a little  crisp cereal to break up all of the creaminess.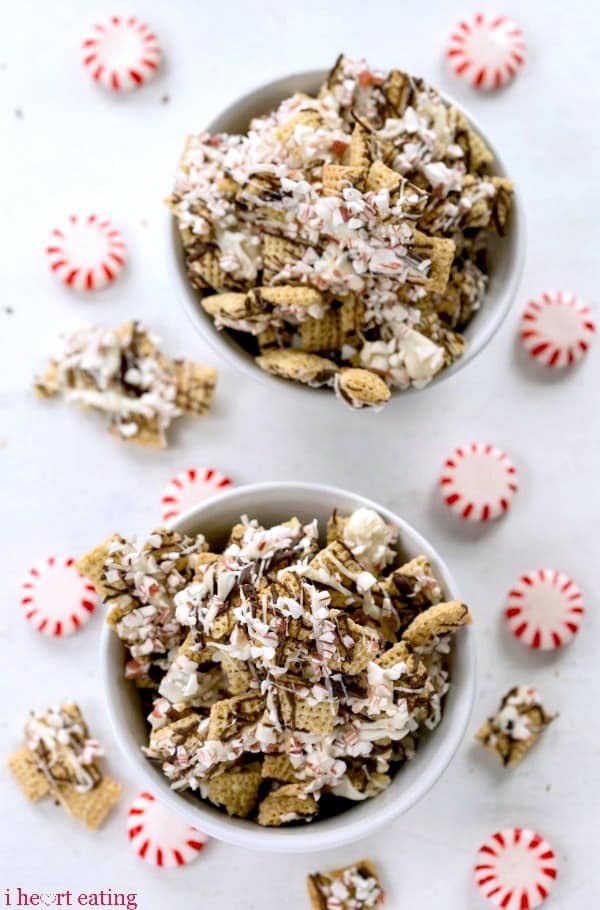 And, seriously, it's awesome! We couldn't stop eating it! In fact, I had a hard time getting any pictures of it without my kids' hands in the pictures. So, if you like peppermint bark, you'll love this yummy twist on it.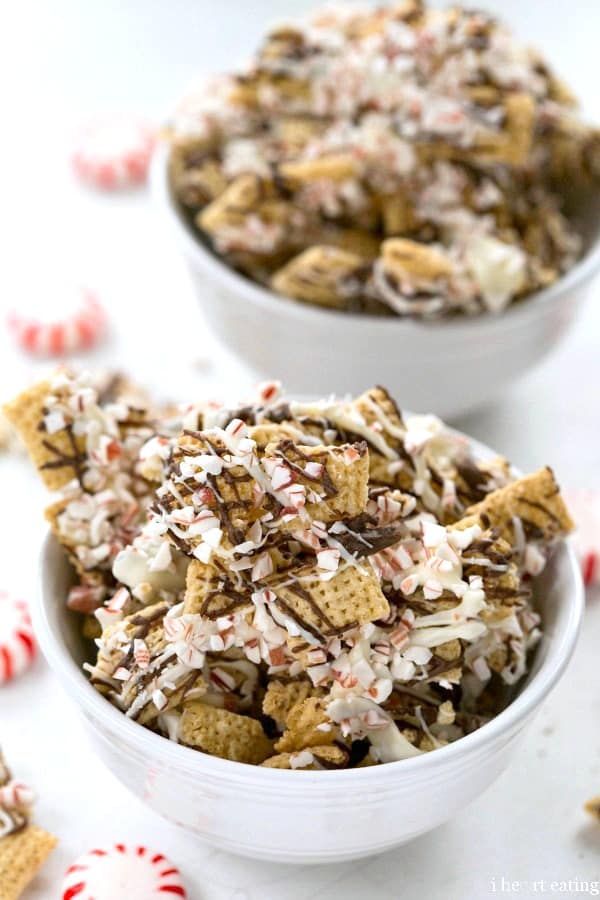 Ingredients
2 oz . chocolate almond bark
2 oz . white chocolate almond bark
6 c . rice Chex cereal
1 c . crushed peppermint candy
Instructions
Place the chocolate almond bark in a microwave-safe bowl.

Microwave for 30 seconds; stir.

Continue microwaving in 15-second intervals and then stirring until the almond bark has melted. It took mine about 1 minute.

Repeat process with white chocolate almond bark in a separate bowl.

Spread cereal out on a piece of parchment paper or on a silicone baking mat.

Drizzle the chocolate almond bark over the cereal.

Repeat with the white chocolate almond bark.

Sprinkle the crushed candy evenly over the almond bark before it sets up.

Let the cereal sit at room temperature until the almond bark sets.

Enjoy!