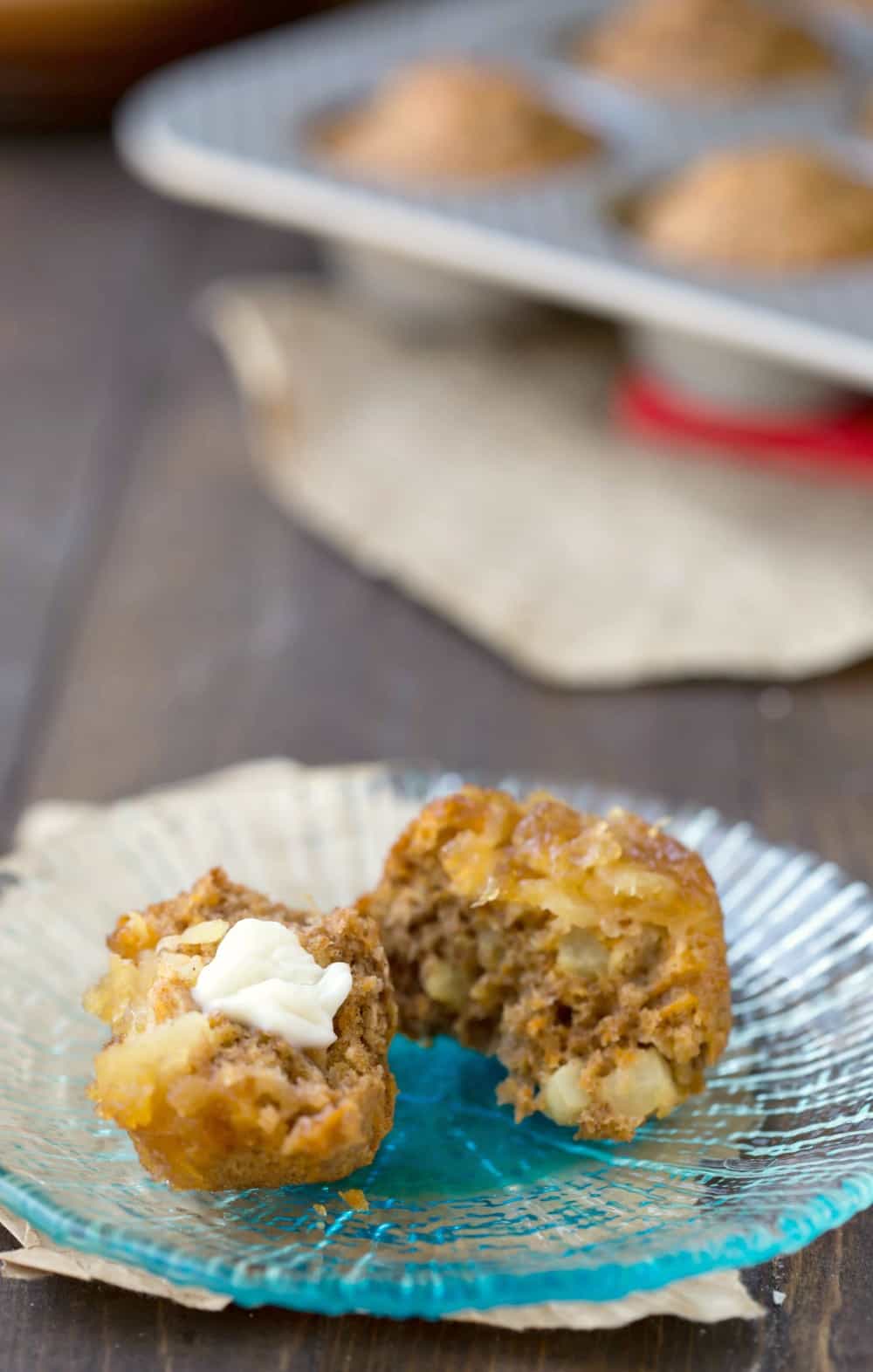 These Pineapple Upside-Down Carrot Muffins just say "Easter brunch" to me.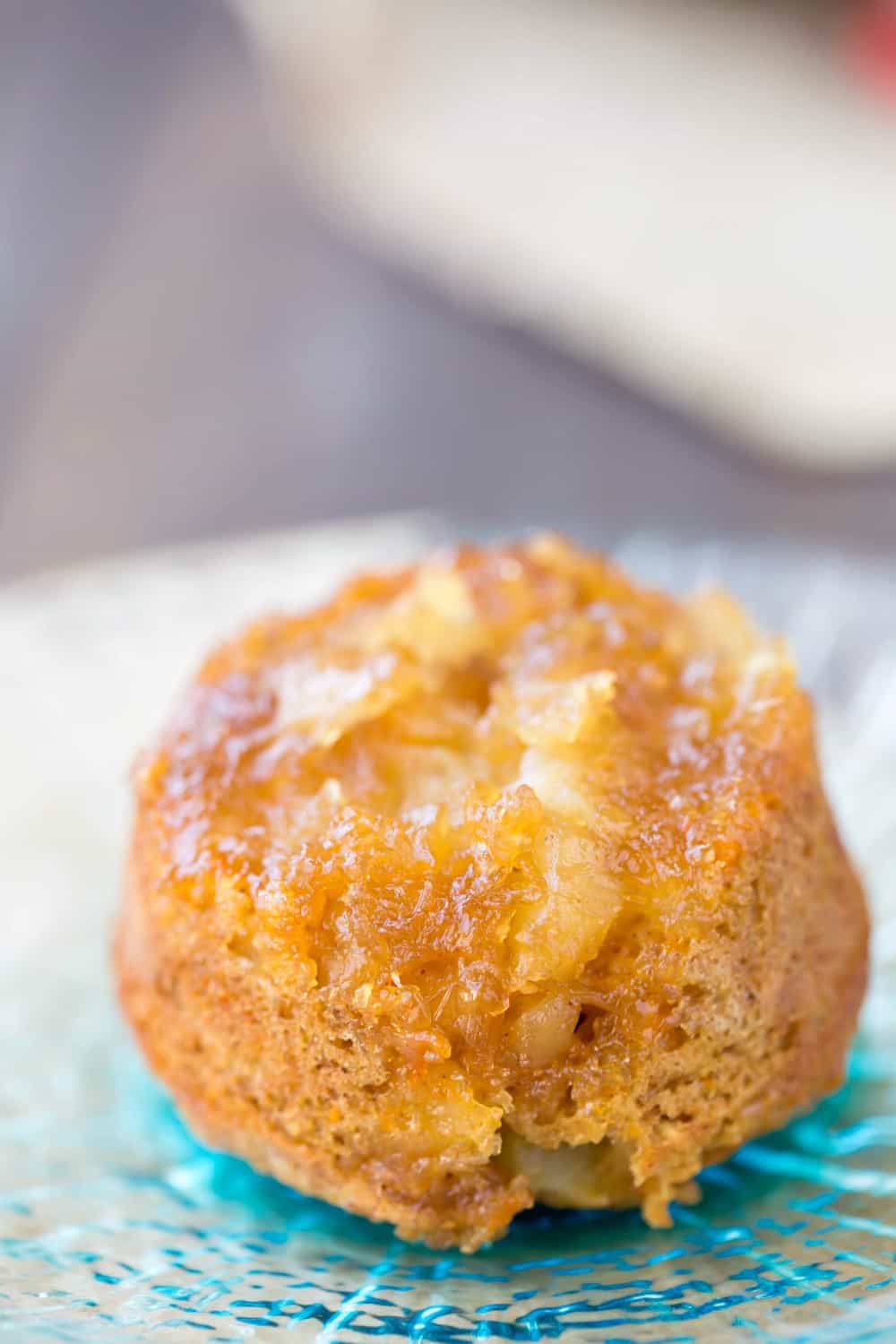 We almost always have either carrot cake or coconut cake for Easter, so these muffins just seem incredibly Easter-y to me. Plus, the combination of carrot cake and pineapple upside-down cake just seems so natural. This way, you get the best of both in one yummy little muffin. 

They're also moist, delicious, and quite healthy. Although, they taste so good that no one would ever guess how healthy they are.
Wondering what to do with the rest of your crushed pineapple? Try…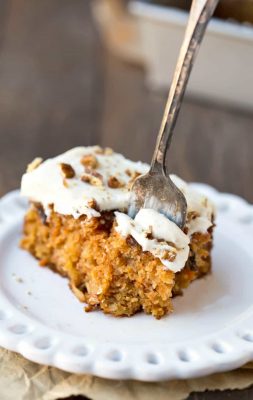 Pineapple Upside-Down Carrot Muffins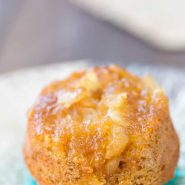 Ingredients
3/4 c . whole-wheat flour
3/4 c . all-purpose flour
1/2 c . old-fashioned oats
2 tsp . baking powder
1/2 tsp . baking soda
1/4 tsp . salt
1 T . ground cinnamon
2 large eggs
1/4 c . vegetable oil
3/4 c. brown sugar, packed, divided
2 T . pineapple juice
1 tsp . vanilla extract
1 c. crushed pineapple divided
1 c . grated carrot about 2 large carrots
1/4 c . chopped walnuts optional, or pecans
Instructions
Preheat oven to 400°F. Coat a 12-cup muffin tin with cooking spray.

For the topping, sprinkle 1 teaspoon brown sugar into each muffin cup.

Add 1 heaping teaspoon crushed pineapple to each muffin cup.

In the bowl of a stand mixer, stir together whole-wheat flour, all-purpose flour, oats, baking powder, baking soda, salt, and cinnamon.

Make a well in the center of the dry ingredients.

Add eggs, remaining 1/2 cup brown sugar, oil, pineapple juice, vanilla, and remaining 3/4 cup crushed pineapple to the well.

Stir ingredients together until just combined.

Stir in carrot and nuts, if using.

Scoop the batter into the prepared muffin cups. The cups will be full.

Bake the muffins until the tops are golden brown and firm to the touch, 15 to 20 minutes.

Immediately loosen edges and turn muffins out onto a serving platter.

Restore any loose pineapple pieces. Let cool for at least 10 minutes.

Serve upside-down, either warm or at room temperature.