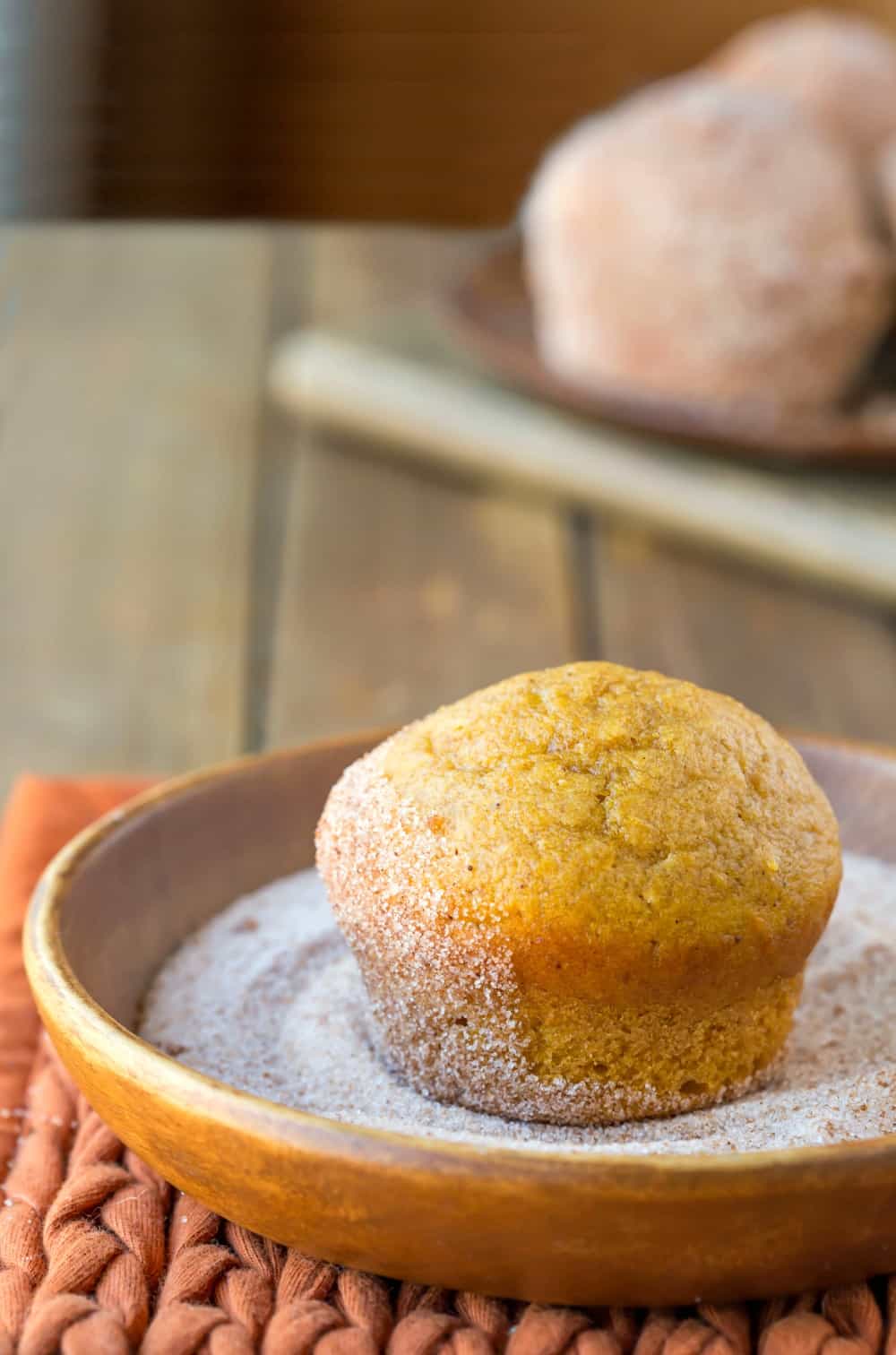 I keep trying to reconcile the fact that fall is almost here with the weather. 
Even though we're only about a day from the beginning of fall, it's still 100 degrees here and very much still feels like summer.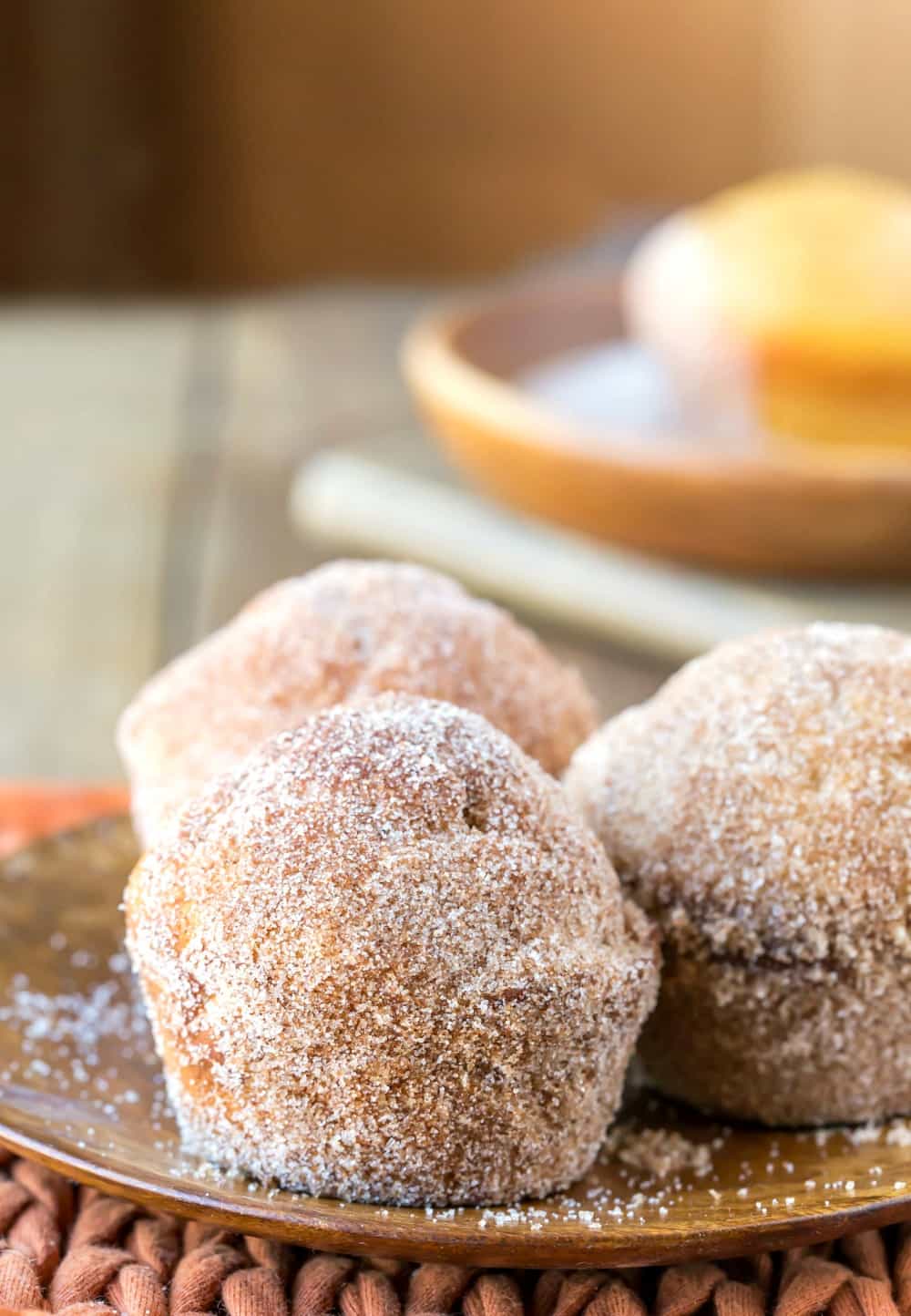 Until the weather decides to get on board, we're pretending that it's truly fall with plenty of pumpkin and apple goodies. My son said that this is one of his favorite recipes, and I'd have to agree.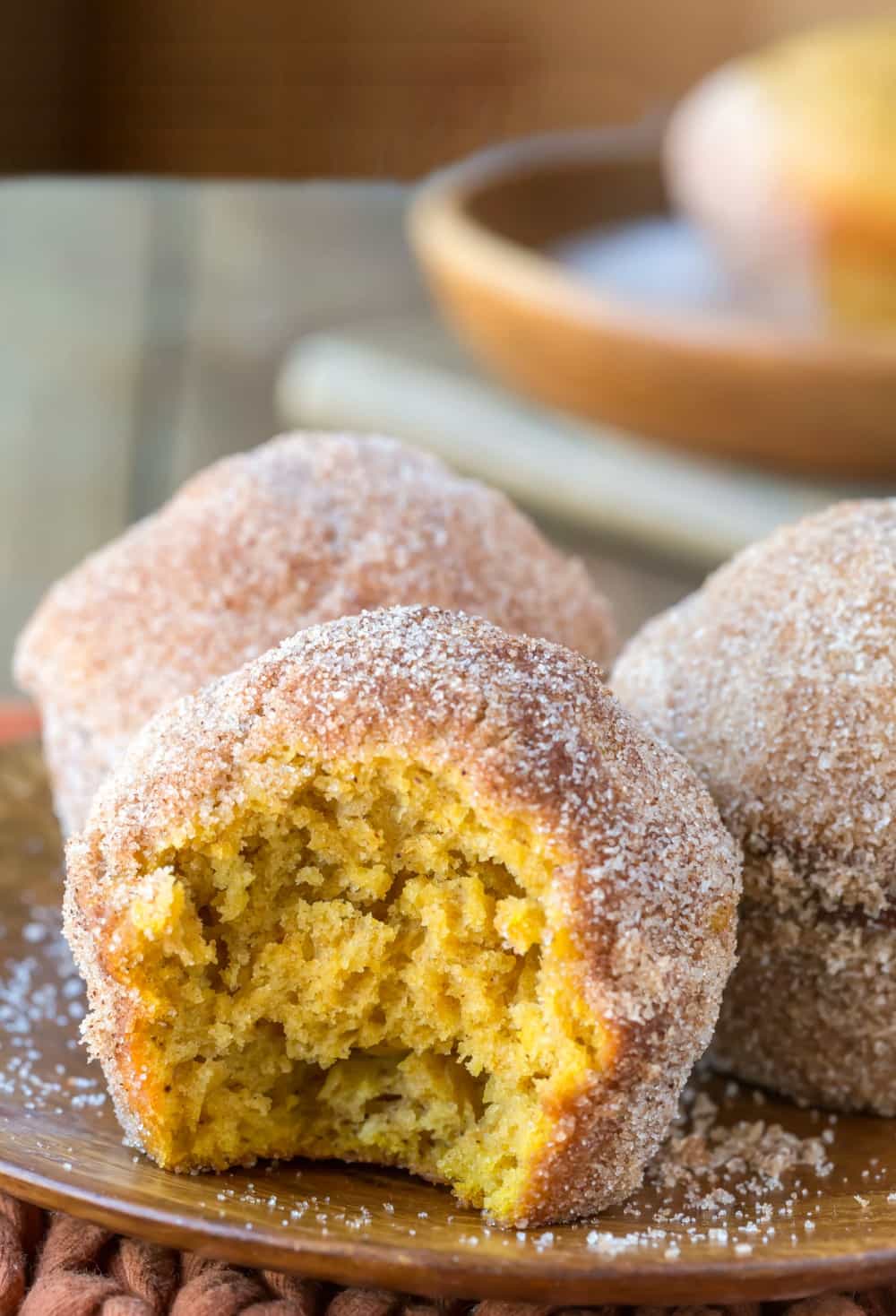 These pumpkin donut muffins are moist pumpkin spice muffins that are brushed with butter and then rolled in cinnamon and sugar. They taste like cinnamon sugar pumpkin cake donuts, and these donut muffins are a great way to get baked donut taste without a donut pan.

I like these pumpkin donut muffins for dessert, but they would also make a good weekend breakfast or brunch treat.
One note – the cinnamon sugar tends to melt into the muffins after a day or so. So, the muffins are best eaten within a day or so.
More Pumpkin Muffin Recipes!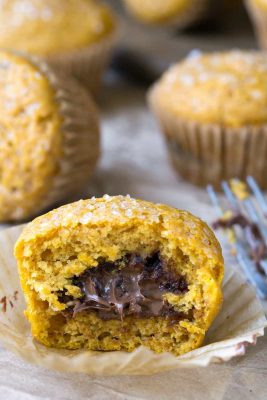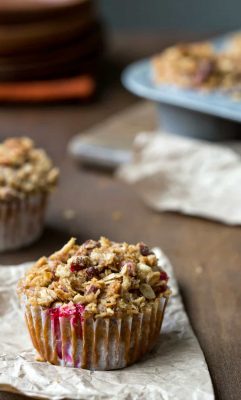 Pumpkin Donut Muffins
Prep Time: 15 minutes
Cook Time: 20 minutes
Total Time: 35 minutes
Servings: 16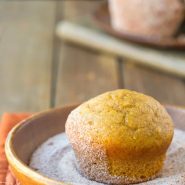 Ingredients
Pumpkin Donut Muffins
1/2 cup butter melted
3/4 cup brown sugar
2 large eggs
1 1/4 cups pumpkin puree
1/2 cup buttermilk
1/2 teaspoon vanilla extract
3 cups all-purpose flour*
2 1/2 teaspoons baking powder
1/4 teaspoon baking soda
1/2 teaspoon salt
1 teaspoon pumpkin pie spice
Topping
3/4 cup granulated sugar
1 tablespoon ground cinnamon
1/4 cup butter melted
Instructions
Preheat oven to 350 F. Grease and flour 16 standard muffin cups.

In a large bowl, whisk melted butter and brown sugar together until well-combined.

Add eggs, one at a time, scraping bowl as needed.

Whisk in pumpkin puree, buttermilk, and vanilla until well-combined.

Add flour, baking powder, baking soda, salt, and pumpkin pie spice. Whisk until just combined.

Divide batter among prepared muffin cups.

Bake until a toothpick inserted in center of a muffin comes out clean, about 20-30 minutes.

Meanwhile, in a medium bowl, combine granulated sugar and cinnamon.

Let muffins cool 10 minutes in pan on a wire rack.

Remove muffins from pan, and brush all over with butter.

Toss muffins in sugar mixture to coat.

Let muffins cool completely on a wire rack.
Recipe Notes
*Make sure to spoon and level the flour