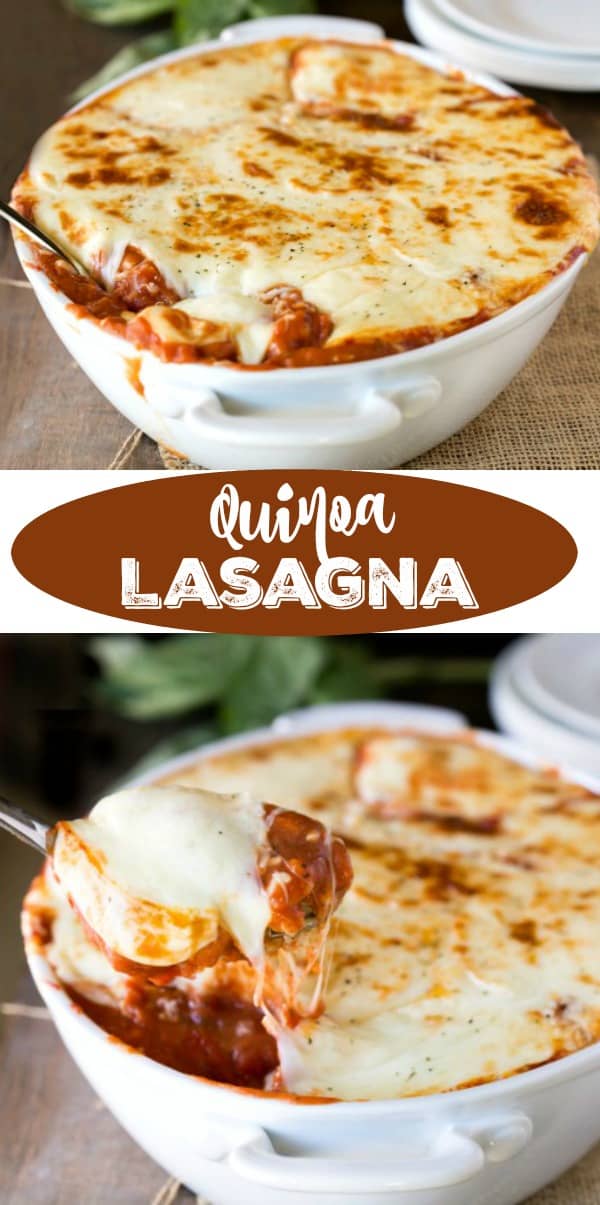 This year I didn't make much in the way of resolutions. My minor resolutions – like eating more protein – are pretty boring! I think that must mean that I'm getting old!
Since i'm hoping to add more protein to our diet this year, this Quinoa Lasagna seemed like a good way to start. It's got all the cheesy, saucy goodness of lasagna, but it substitutes the lasagna noodles for cooked quinoa. It also has a mix of ricotta and cottage cheese for even more protein (and cheesy goodness). It's hot and hearty and hard to beat!
Quinoa Lasagna Recipe
Prep Time: 20 minutes
Cook Time: 20 minutes
Total Time: 40 minutes
Course: Main Course
Cuisine: American
Keyword: vegetarian
Servings: 6 servings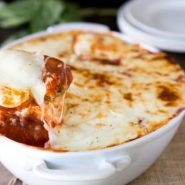 Ingredients
4 c . cooked quinoa
2 c . marinara sauce
15 oz can Italian diced tomatoes with basil and oregano
6 oz can tomato paste
1/2 c . fat-free or regular half-and-half
1 c . part-skim ricotta
1 c . cottage cheese low-fat or full-fat
3 cloves garlic minced
1 T . Italian seasoning
2 c . shredded mozzarella divided
4 oz . fresh mozzarella sliced
Instructions
Preheat oven to 350 F. Lightly grease casserole dish; set aside.

Stir together marinara, tomatoes with juice, half-and-half, and tomato paste over low heat, stirring occasionally.

While the marinara mixture is warming, stir together ricotta, cottage cheese, garlic, Italian seasoning, and salt and pepper, to taste.

Place half of cooked quinoa in baking dish.

Top with half of ricotta cheese mixture, one-third of marinara mixture, and 1 cup of shredded mozzarella.

Repeat layers with remaining cooked quinoa, ricotta cheese mixture, marinara mixture, and shredded mozzarella.

Top with sliced fresh mozzarella.

Bake for about 10-15 minutes, or until hot.

If desired, turn to broil, and lightly brown cheese.
Recipe Notes
*This reheats well, so don't be afraid to make enough for leftovers!
**Nutrition values are estimates.
Nutrition facts per serving (1serving)
Calories: 515kcal
Fat: 20g
Saturated fat: 10g
Cholesterol: 64mg
Sodium: 2082mg
Potassium: 1573mg
Carbohydrates: 54g
Fiber: 9g
Sugar: 18g
Protein: 32g
Vitamin A: 42.2%
Vitamin C: 35.3%
Calcium: 54.4%
Iron: 35.6%
Want even more healthy vegetarian dinner recipes?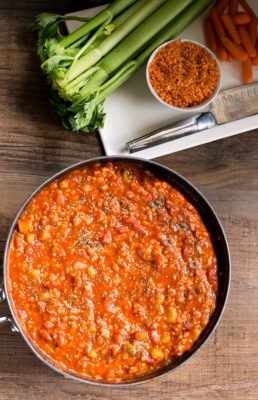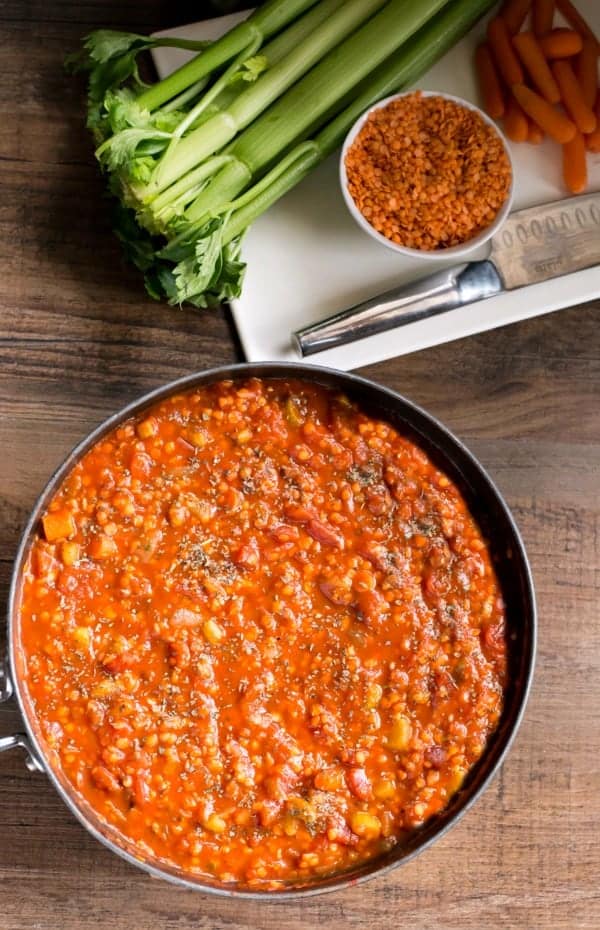 Lentil Bolognese (vegan, gluten free)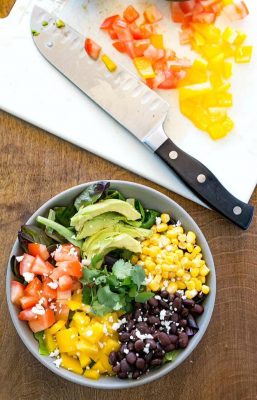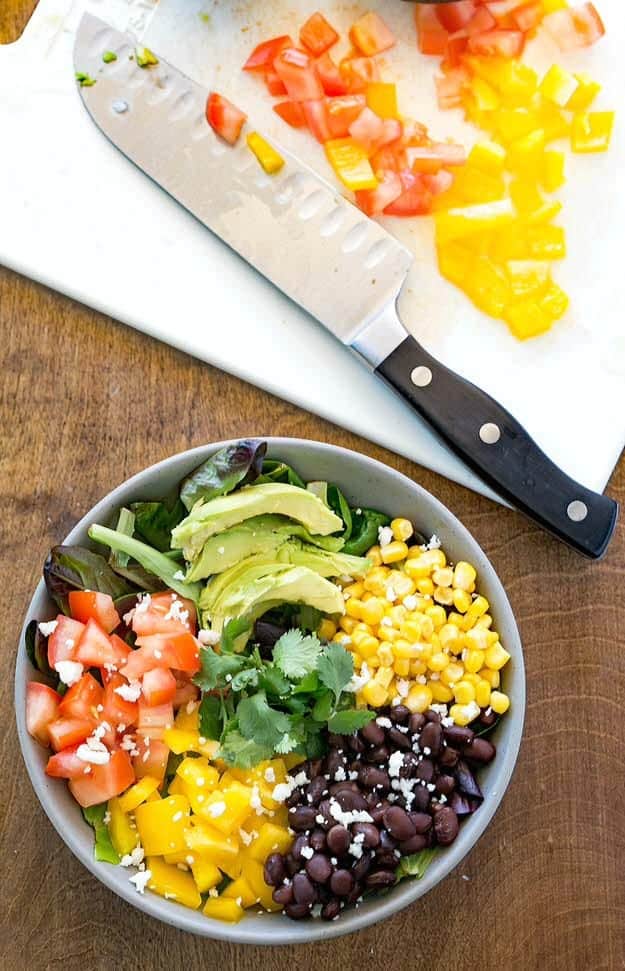 Black Bean Southwest Salad (vegetarian, gluten free)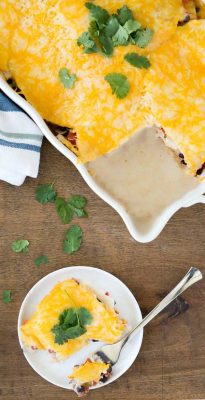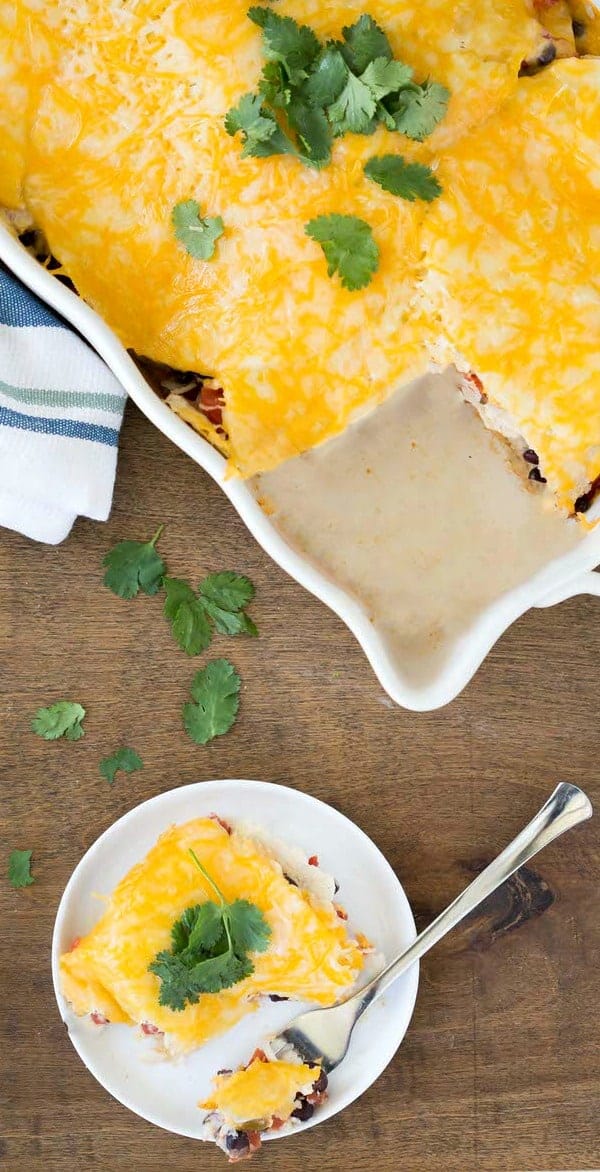 Black Bean Lasagna (vegetarian, gluten free)