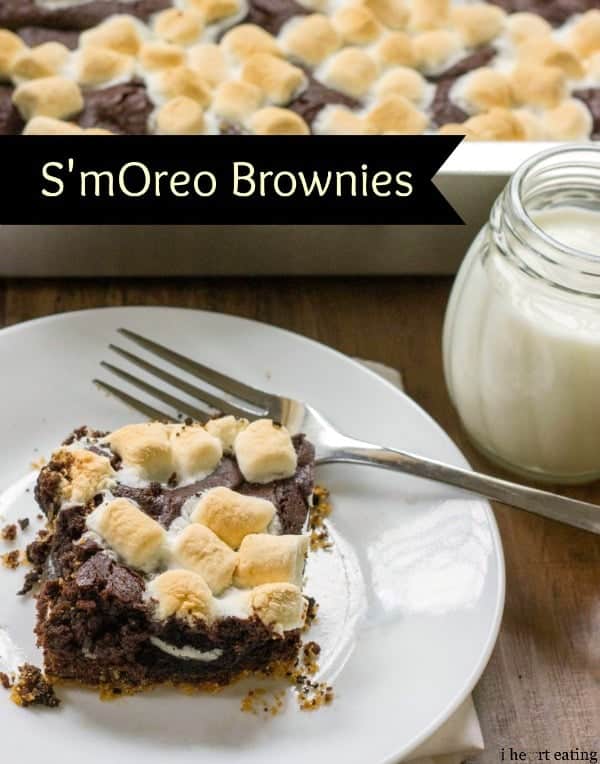 Brownies are awesome (total understatement, right?). I used to think that there was some ultimate brownie recipe out there that everyone would like; however, I've come to find out that people fall into different camps when it comes to brownies. Some people like their brownies on the fudgy side. Others prefer cakey brownies. Then there are those of us who like chewy brownies the best. And brownies that are full of lots of delicious stuff like Oreos and toasted marshmallows, well, then those brownies are the best of the best.
S'moreo Brownies
Ingredients
Graham Cracker Crust
1/4

c

. butter

, melted

2

c

. crushed graham cracker crumbs

2

T

. brown sugar
Brownies
1/2

c

. butter

1

c

. granulated sugar

1/2

c

. unsweetened cocoa powder

1/2

tsp

. baking powder

1/2

tsp

. vanilla extract

1/4

tsp

. salt

2

large eggs

3/4

c

. all-purpose flour
Other stuff
16

Oreos

1

c

. mini marshmallows
Instructions
Preheat oven to 350 F. Line an 8x8-inch baking pan with parchment paper. Lightly grease parchment paper; set pan aside.

To make the graham cracker crust, stir together butter, crumbs, and sugar.

Press graham cracker mixture evenly into the bottom of prepared pan.

Bake for 10 minutes, or until just set.

While the crust is baking, prepare the brownie batter.

In a large saucepan, melt butter over medium-low heat.

Once butter has melted, stir in sugar. Cook butter mixture, stirring frequently, until mixture looks shiny, about 3-5 minutes.

Remove pan from heat, and stir in cocoa powder, baking powder, vanilla, and salt.

Stir in eggs until just incorporated.

Add flour; stir until just combined.

Pour half of the brownie batter over crust. The easiest way to do this is to pour 4 scoops of batter into pan, and then gently spread batter together.

Layer Oreos over brownie batter.

Pour remaining batter over Oreos using the same method. Gently spread to cover Oreos.

Bake brownies for 10 minutes.

Remove from oven and sprinkle evenly with mini marshmallows.

Return pan, and continue baking 10-15 minutes longer, or until toothpick inserted near the center comes out with fudgy crumbs.

Remove from oven, and cool on wire rack.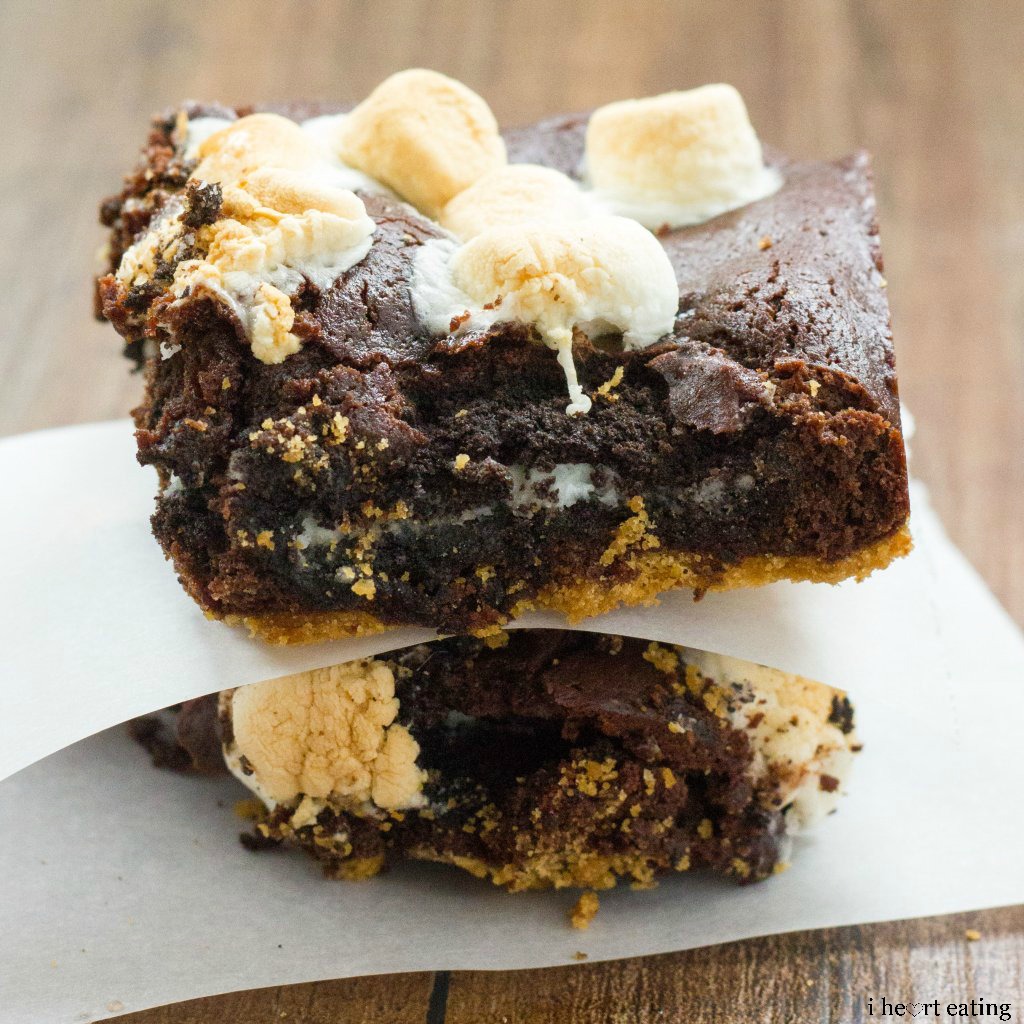 brownie adapted from King Arthur Flour's Cookie Companion