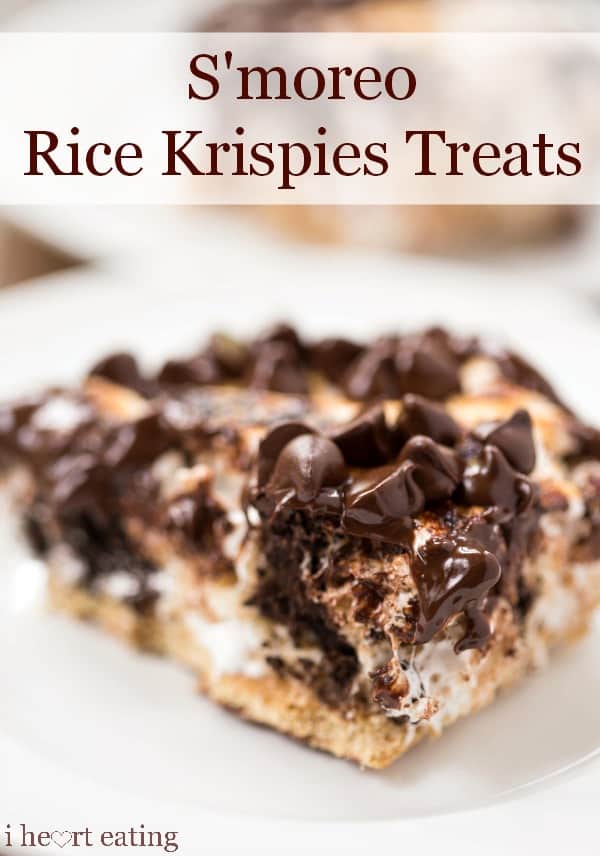 When it comes to most of my recipes, I don't have much of a story. I'm a pretty simple person when it comes to food. So, most of my recipes start with a craving and go from there. This time, though, there's more to this recipe than food just sounding good.
We moved into our house about two years ago. We really liked the house, but there was one huge (or not so huge I guess) issue – the kitchen. The kitchen was still the original, tiny, early 1970's kitchen. It had yellow laminate countertops, yellow, plastic tile on the backsplash, and the microwave was so close to the stove that I couldn't use the back two burners. It was also closed off from the family room next to it, so every 5 seconds I was walking back and forth between the kitchen and the family room to check on my kids.
The kitchen, like I said, was also really tiny. I have a lot of kitchen stuff, and we've only have 3 small upper and 3 lower cabinets to put all of our food, pots, pans, plates, etc. So, our kitchen has been bursting with stuff since we unpacked.
After two years of painting, replacing flooring, and tackling all sorts of other projects around the house, we've finally gotten around to fixing up the kitchen. The kitchen will still be small, but we were able to open up the wall to the family room and add a couple extra cabinets, and every cabinet helps!
I can't tell you how excited I am that we're finally doing this! However, this means that we're without a kitchen for the next few weeks. These S'mOreo Rice Krispies Treats were one of the last things that I made before we tore everything out, but since it's also starting to get hot out, this seemed like the perfect time to work on some easy, no-cook and no-bake recipes in the mean time (and I have a couple goods ones coming up over the next few weeks).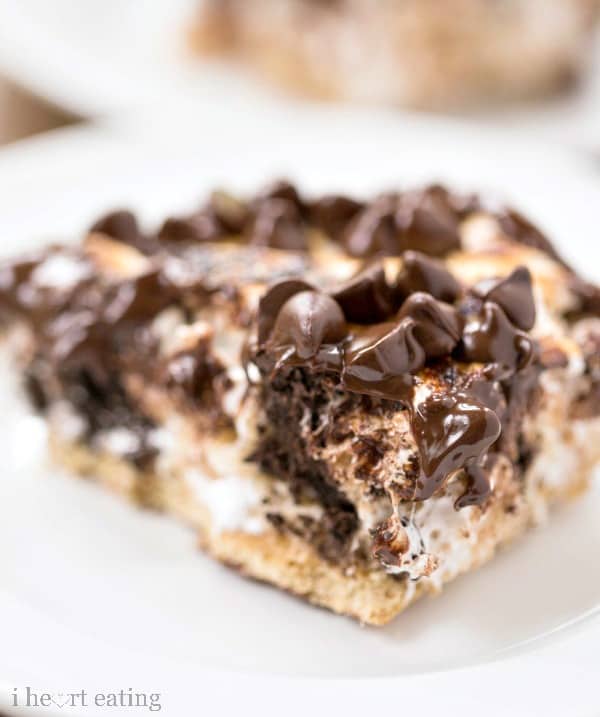 If you don't have a stove or oven (or just don't want to turn it on), you could easily melt the butter and marshmallows in the microwave and just skip toasting the marshmallow creme.
Either way, this take on a basic rice krispies treat is full of melt-y marshmallows and chocolate with pieces of graham cracker and Oreo thrown in for good measure.
More s'mores recipes!
S'mOreo Rice Krispies Treats
S'mores rice krispies treats made with Oreo cookies
Prep Time: 15 minutes
Cook Time: 10 minutes
Resting: 1 hour
Total Time: 25 minutes
Servings:12 servings
Course: Dessert
Cuisine: American
Keyword: OREO rice krispies treats, s'mores rice krispies treats
Ingredients
About 5 sheets graham crackers
5 T . butter
10 oz package miniature marshmallows
5 c . Rice Krispies cereal
12 Oreo Cookies (coarsely chopped)
1 ½ c Marshmallow crème
1 c . chocolate chips
Instructions
Line a 9x9-inch pan with graham crackers, breaking to fit; set aside.

Melt the butter in a large pot over low heat.

Add the marshmallows, and stir until melted.

Remove from heat, and stir in the Rice Krispies and the chopped Oreo cookies.

Drop the marshmallow/cereal mixture into prepared pan, and gently press cereal down.

Spread a thin layer of marshmallow crème over cereal mixture.

Broil, if desired, until lightly toasted. Watch it carefully, though, because it only takes about 20 seconds to toast.

Remove from oven, if toasting, and sprinkle with chocolate chips

Let the squares sit at room temperature until firm, about 1 hour.

Cut into squares, and enjoy.
Notes
Nutrition values are estimates. 
Nutrition Information
Serving: 1servingCalories: 342kcal (17%)Carbohydrates: 61g (20%)Protein: 2g (4%)Fat: 10g (15%)Saturated Fat: 6g (30%)Cholesterol: 14mg (5%)Sodium: 188mg (8%)Potassium: 40mg (1%)Sugar: 38g (42%)Vitamin A: 960IU (19%)Vitamin C: 7.5mg (9%)Calcium: 21mg (2%)Iron: 4.8mg (27%)