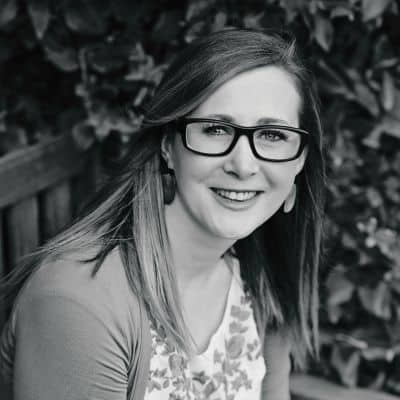 About I Heart Eating
Welcome to I Heart Eating®!
Here where you'll find hundreds of tried-and-true breakfast, dinner, and dessert recipes complete with step-by-step photos and recipe videos to help you make delicious food that your family will love. The easy recipes on I Heart Eating® are perfect for people who love to eat but don't want to spend all day in the kitchen.
About Kate
I'm Kate, and I love good food!
I got my first cookbook when I was five years old, and I've been cooking ever since.
I come from a family of amazing Southern cooks. Over the years, I've picked up so much from watching my mom and grandma cook, and I always loved to spend time in the kitchen with them.
I received my bachelor's degree from Utah Valley University and my juris doctor from the University of Iowa. I also studied biotechnology and genomics law at Arizona State University, and I love to learn about the science behind why a recipe works (or doesn't work).
I currently live in Missouri with my husband and my five kids. My kids and my husband serve as my guinea pigs for my recipes, and every recipe I share is one that my family has enjoyed.
Press
I Heart Eating® has been featured in dozens of local and national print and online publications.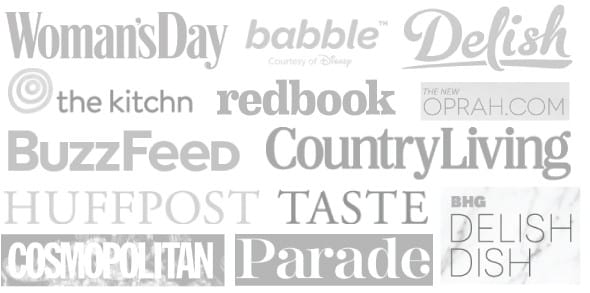 The Huffington Post named I Heart Eating® on of its Top 10 Food Blogs for May 2013, and 417 Magazine named I Heart Eating® one of the 5 best local blogs.
I've appeared on Ozarks Live! to demonstrate Halloween Candy Bark recipe, and I've been an online contributor for Parade's Community Table and an online contributor for Better Homes & Gardens.
I was also named Better Homes & Garden's Blogger of the Month for February 2016.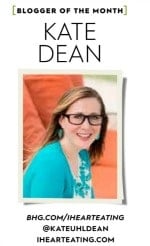 If you'd like to contact me, you can email me at kate@ihearteating.com.