Saltine Toffee (Christmas Crack) is an easy candy recipe that's made with Saltine crackers, homemade toffee, and chocolate topping.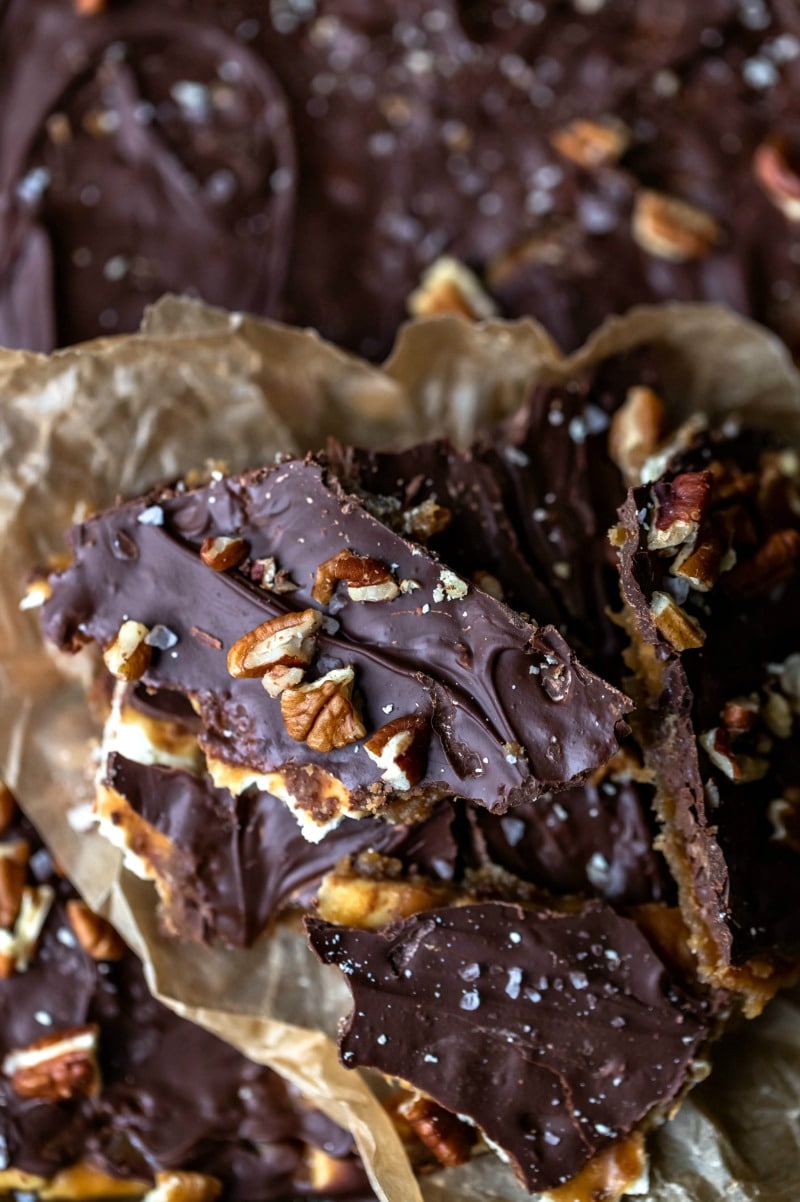 I love baking with my kids this time of year. We make sugar cookies, molasses cookies, and all of the other traditional recipes.
We also love to watch Christmas movies and make special treats to enjoy while we watch the movies. This Saltine Toffee is an easy treat that my kids go crazy for.
It's sometimes called "Christmas Crack" or "Club Cracker Toffee". No matter what you call it, it's delicious!
The combination of the salted crackers, sweet, buttery toffee, and chocolate makes it irresistable. …