Healthy blueberry muffins made soft and moist with healthy ingredients like Greek yogurt.  Great for breakfast or as a snack.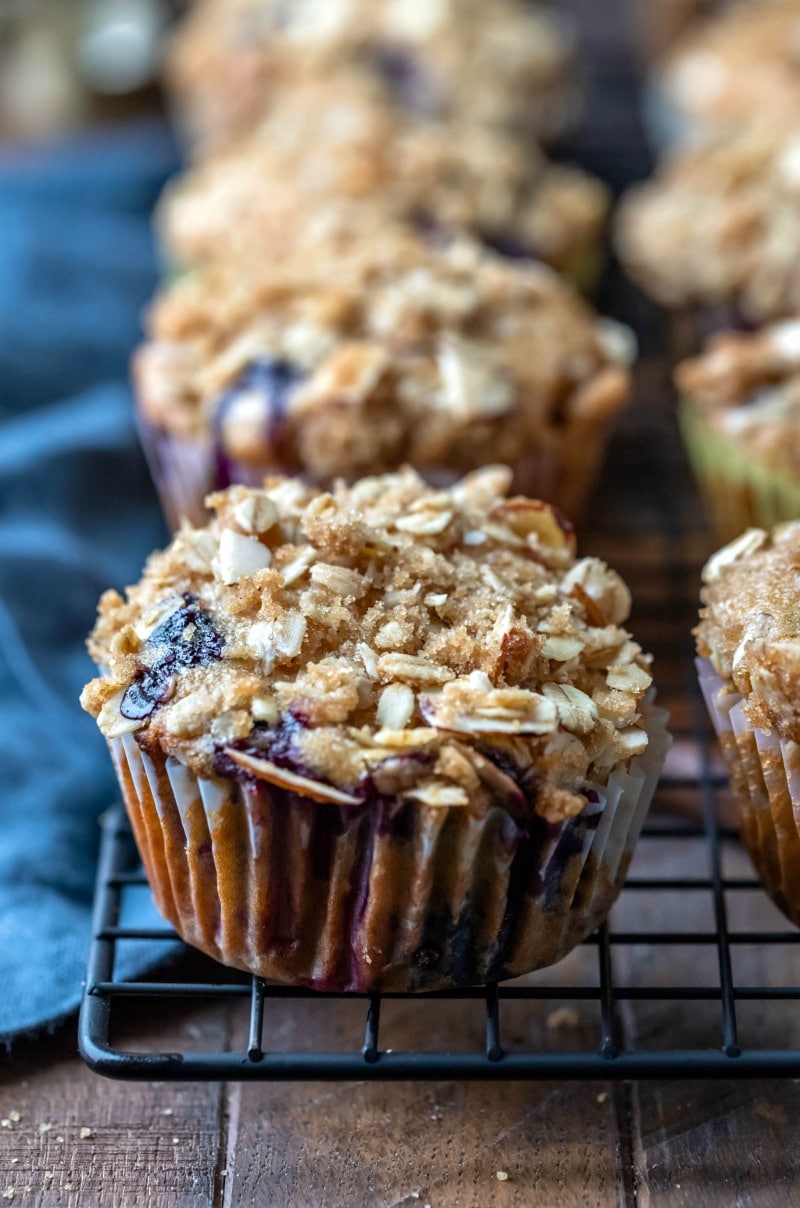 Originally published 6/27/16. Updated with new photos and tips 1/16/19.
When I was a kid, my mom took me blueberry picking. Have you ever been blueberry picking? It's hot, time-consuming work. You have to carefully pick each berry from the bush.
All of the hard work was completely worth it because of all of the yummy things my mom would make with the blueberries – things like blueberry pancakes, blueberry cobbler, and blueberry muffins.
I've always loved muffins, but blueberry muffins are one of my absolute favorites.
These healthy blueberry muffins are outstanding! They are moist and tender and filled with fresh, juicy blueberries.
The whole-wheat flour is nearly undetectable in these muffins, and they are still super soft. They're also topped with a sweet, crunchy oat streusel for a little extra flavor. It's optional, but I like the extra flavor and sweetness that it adds.
…