Cranberry Apple Crisp takes the best of sweet apple crisp and adds a tart cranberry twist! The fruit is topped with a delicious brown sugar oatmeal topping for a deliciously comforting dessert.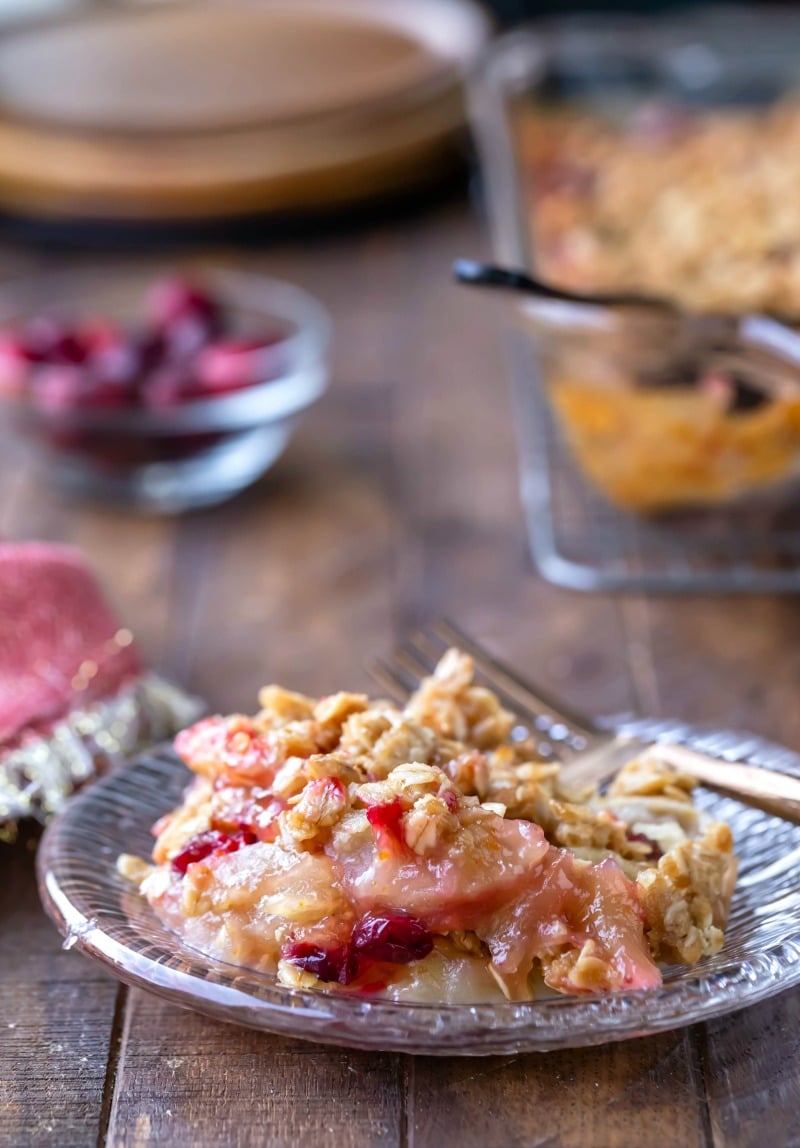 Every fall I look forward to apples, pumpkins, and cranberries. One of my favorite muffin recipes even uses all three together!
This cranberry apple crisp recipe takes old-fashioned apple crisp and adds a tart twist. The cranberries and orange zest brighten up the filling and add a lovely contrasting zip.
I love the cranberry apple crisp as-is, but my husband swears that it's best served with a scoop of vanilla ice cream. Either way, this crisp is a super comforting dessert. …