Best monster cookie recipe! This easy flourless monster cookie recipe is made with oats, peanut butter, and M&M's.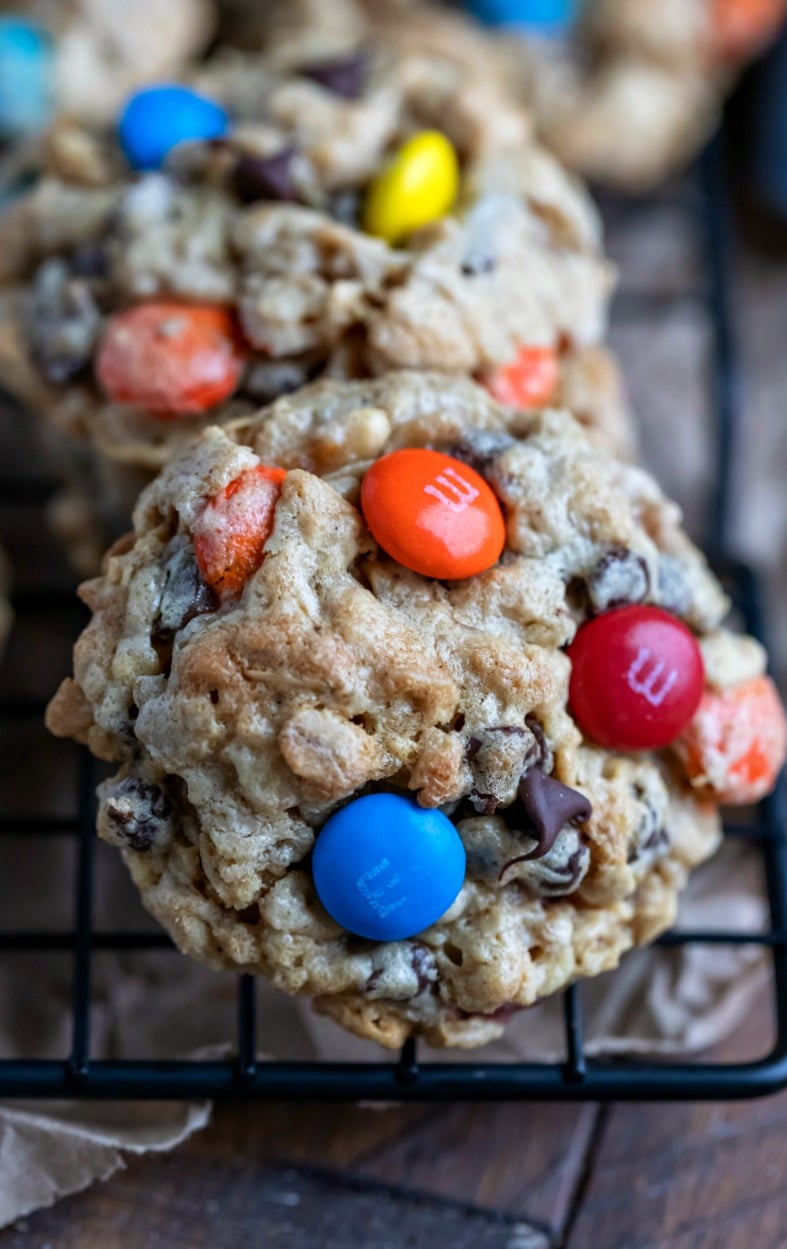 Monster cookies are one of those fun recipes that throws all kinds of good stuff in for a cookie that's packed with deliciousness.
The base for these cookies is a simple oatmeal peanut butter dough. You may notice that there's no flour listed in the ingredients. It isn't a typo; there's no flour necessary for these cookies.
I use M&M's and mini chocolate chips in these cookies, but other mix-in ideas are given below.
…