Best sopaipilla recipe! This easy sopaipilla recipe makes 12 light and airy pieces of fried dough that are coated in cinnamon sugar.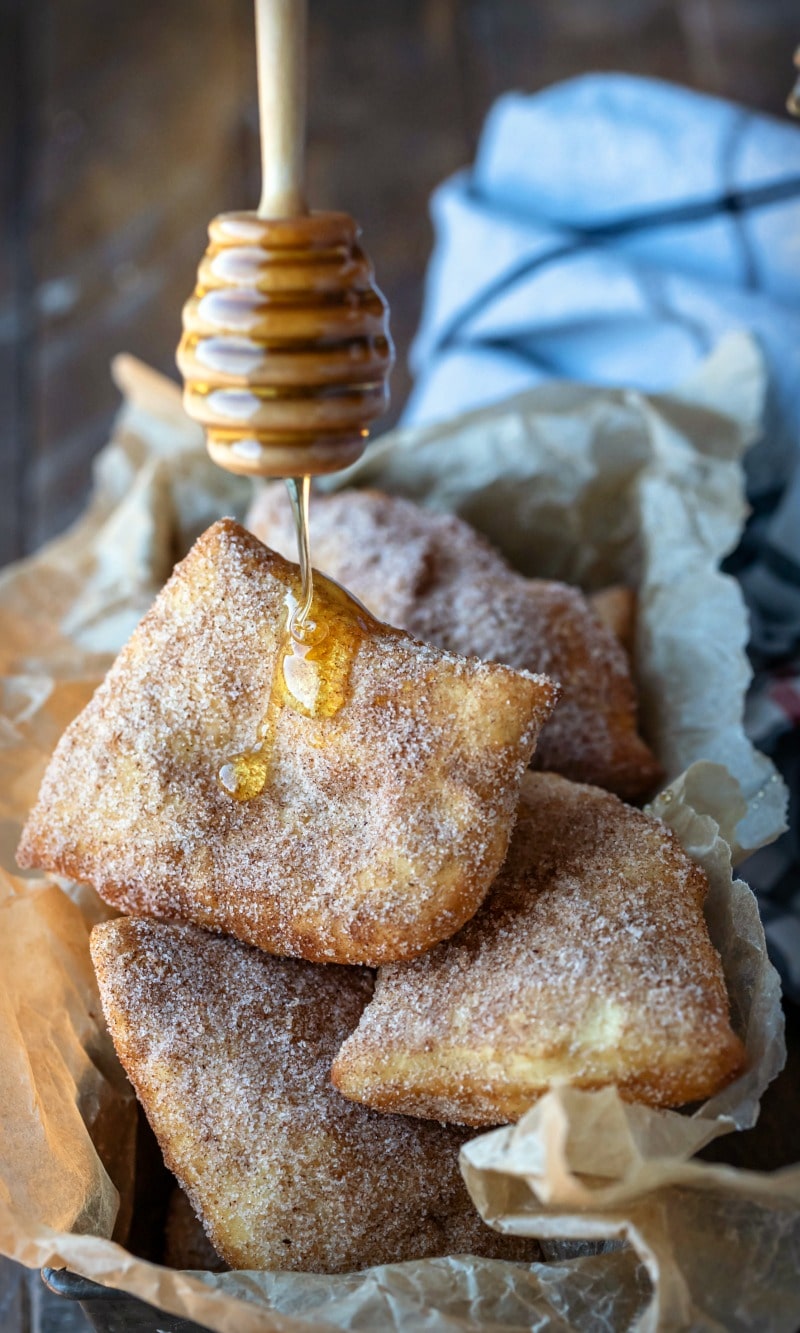 Sopaipillas are one of my favorite desserts!
I love donuts and churros, and sopaipillas combine the best of the two.
So, it's difficult for me to pass up pillowy fried dough that's coated with cinnamon sugar and drizzled with honey.
Thankfully, sopaipillas aren't difficult to make.
The dough is a simple, no-yeast dough that takes just a couple minutes to stir together.
So, they make an easy dessert that tastes fantastic! …