Crock pot roast beef recipe that is so tender and so full of flavor! This simple slow cooker roast beef is perfect for chuck roast or rump roast!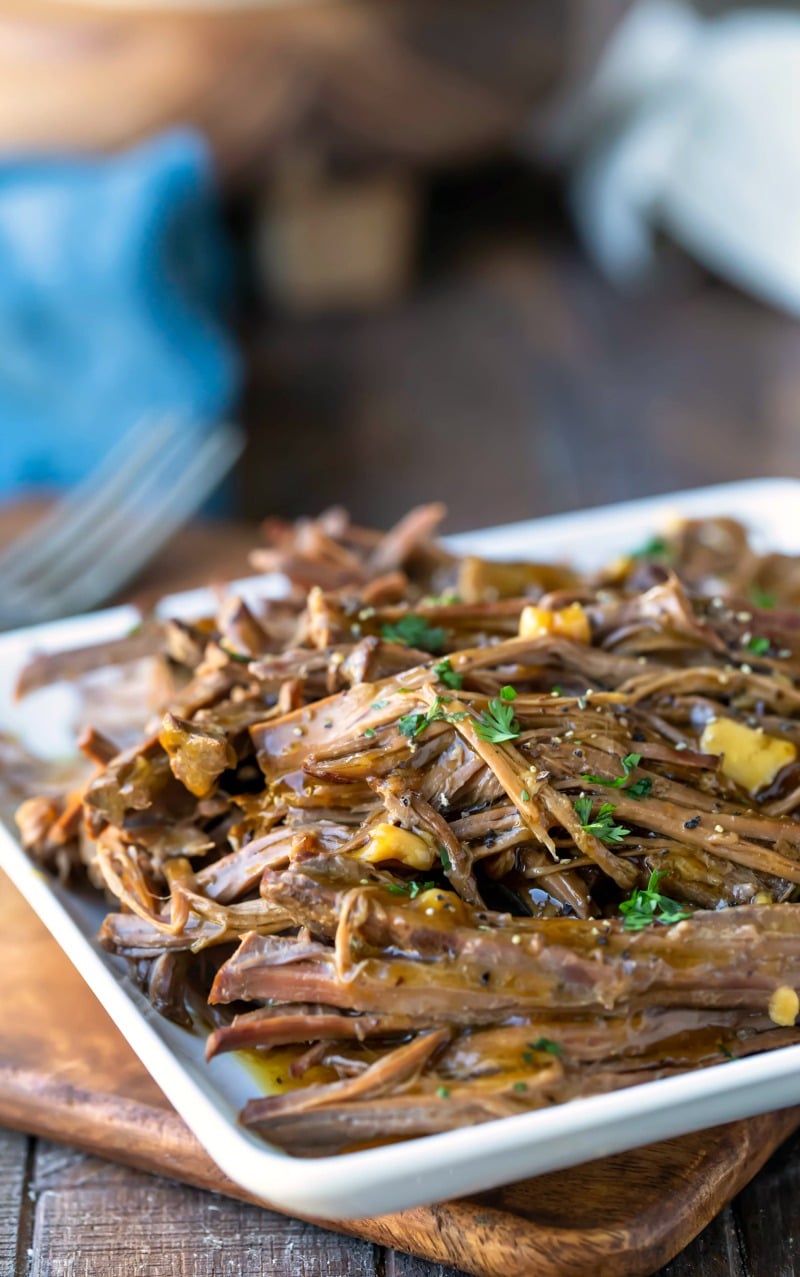 Crock pot roast beef is one of my favorite easy meals.
I use either rump roast or chuck roast, and the low and slow cooking takes the relatively inexpensive cut of meat and turns it into a tender, juicy beef dinner.
This crock pot roast uses just a few simple, pantry-staple ingredients, but the time in the slow cooker really allows the flavors to come through.
Don't worry about there being an overwhelming garlic flavor to the meat. The cloves cook down and are deliciously mellow by the end. …