Light and fluffy whipped Oreo frosting is a rich vanilla buttercream filled with Oreo cookie pieces. Yummy way to top chocolate or vanilla cupcakes or cakes!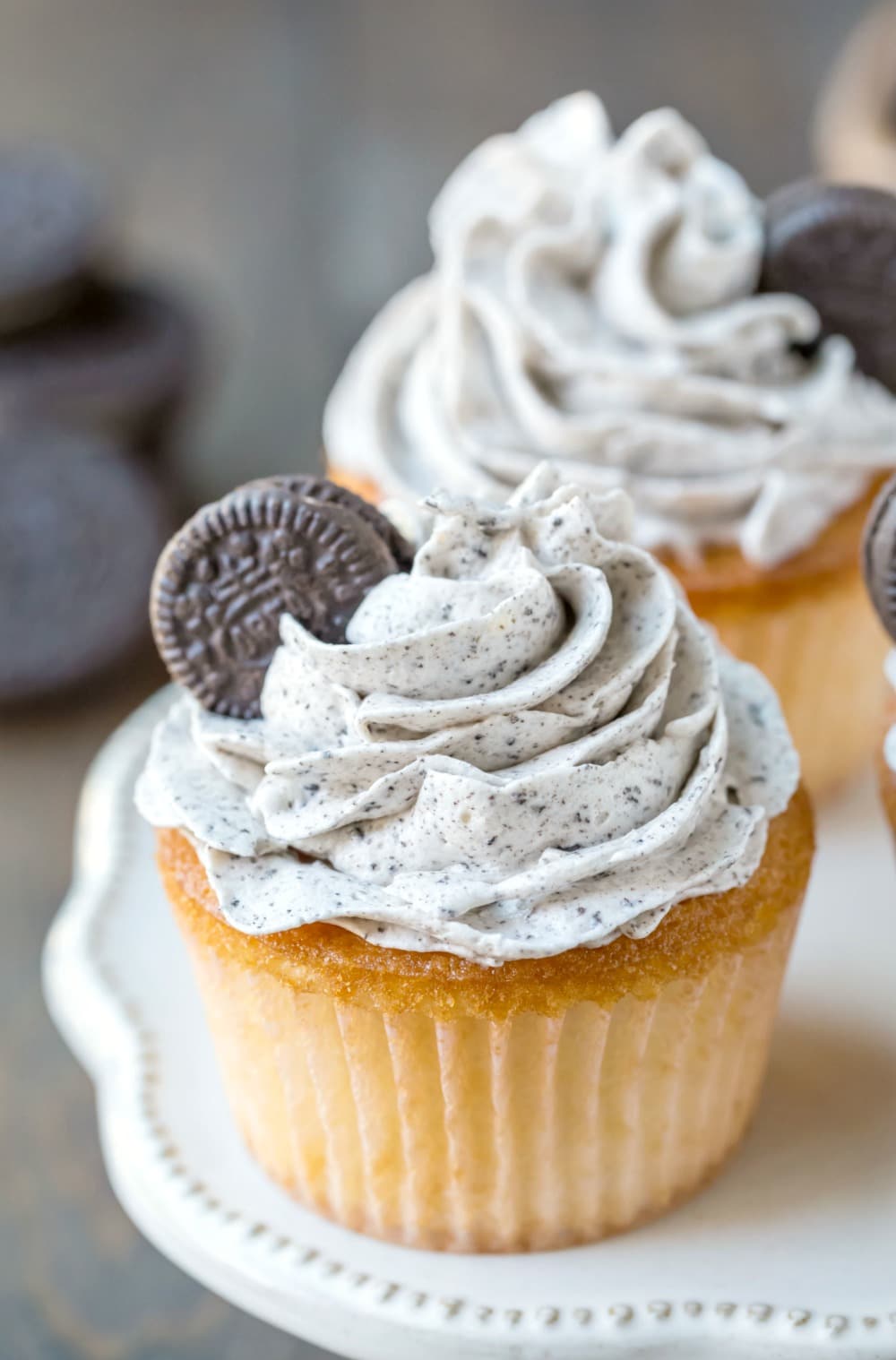 I think I'm becoming a frosting person.
There was a time, not too very long ago, when I would scrape the frosting clean off the cupcake and just eat the cake. Over the past few years, though, I've started to enjoy frosting more.
I think it's because I've found a way to make frosting that isn't heavy and greasy. I've always hated the frostings that left a coating in my mouth. This Oreo frosting, though, is rich but still light and airy.…