Best braided homemade cinnamon bread recipe! This simple recipe includes step-by-step pictures so you can make perfect braided cinnamon bread.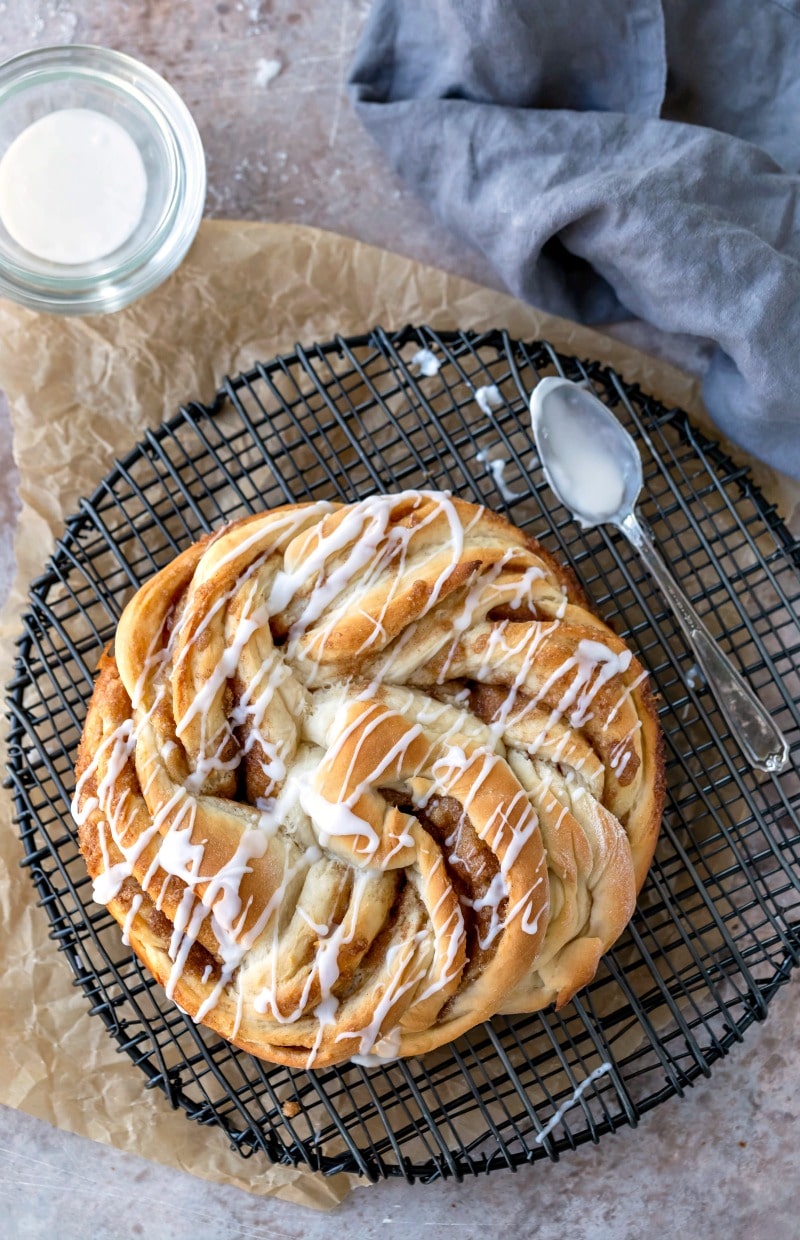 It's no secret that I love cinnamon sugar everything!  My family and I can't get enough monkey bread, cinnamon roll bites, maple cinnamon rolls, and even cinnamon roll poke cake.
This braided cinnamon bread is fun way to get that cinnamon sugar fix.
It looks like it's much more complicated than it is, and with the easy homemade dough, it can be made in less time than it takes for traditional bread dough to rise. …