Best homemade honey buns! This easy homemade honey bun recipe makes soft sweet rolls topped with honey butter icing in about an hour.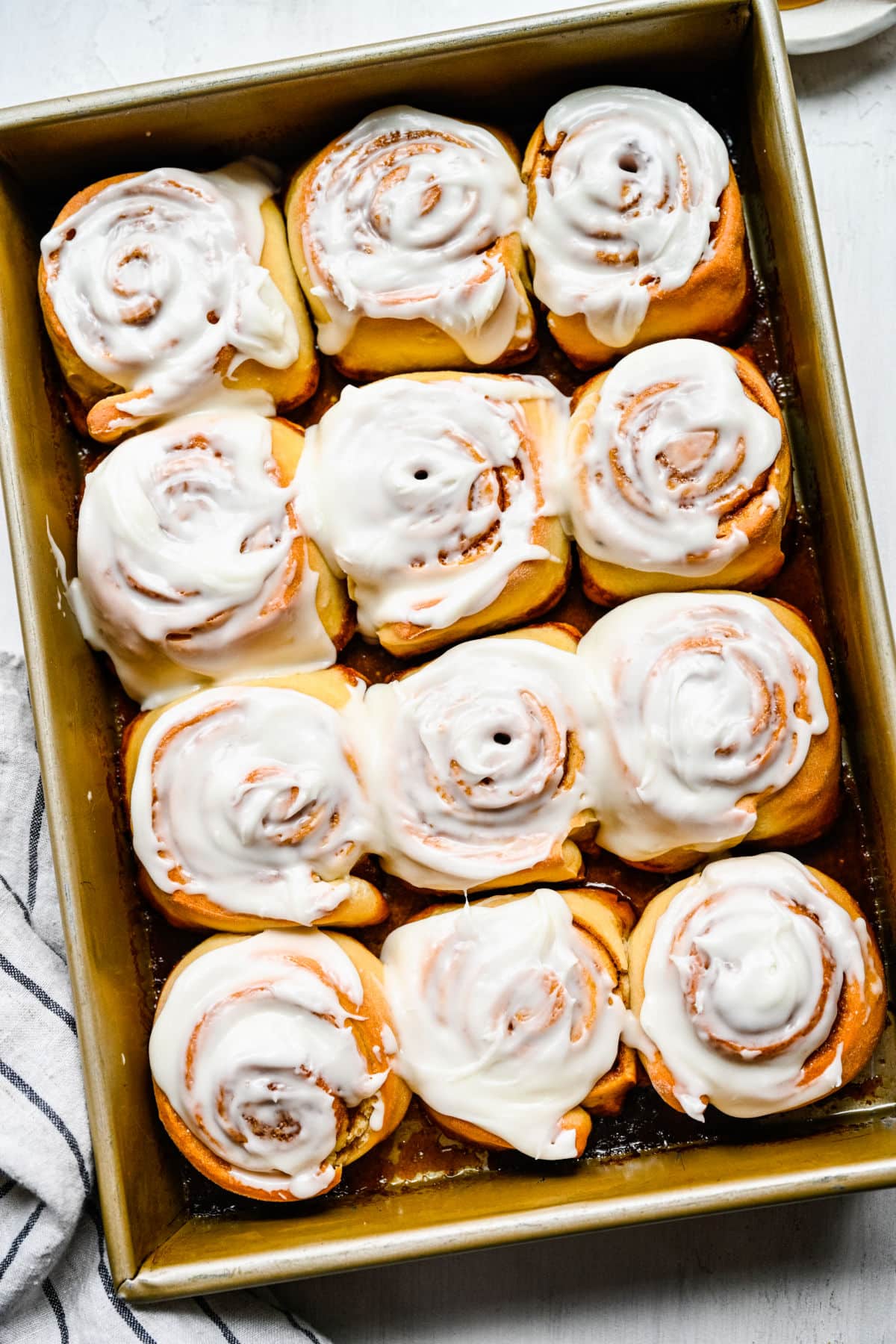 Homemade honey buns are dangerous! These unassuming little sweet rolls are crazy delicious.
They are are also easy to make. It looks like there are quite a few steps, but that's just because everything is really broken down.
The dough is soft, and they have a brown sugar cinnamon filling. The buns are topped with a sweet honey butter icing.
All of which makes for a delicious breakfast or dessert!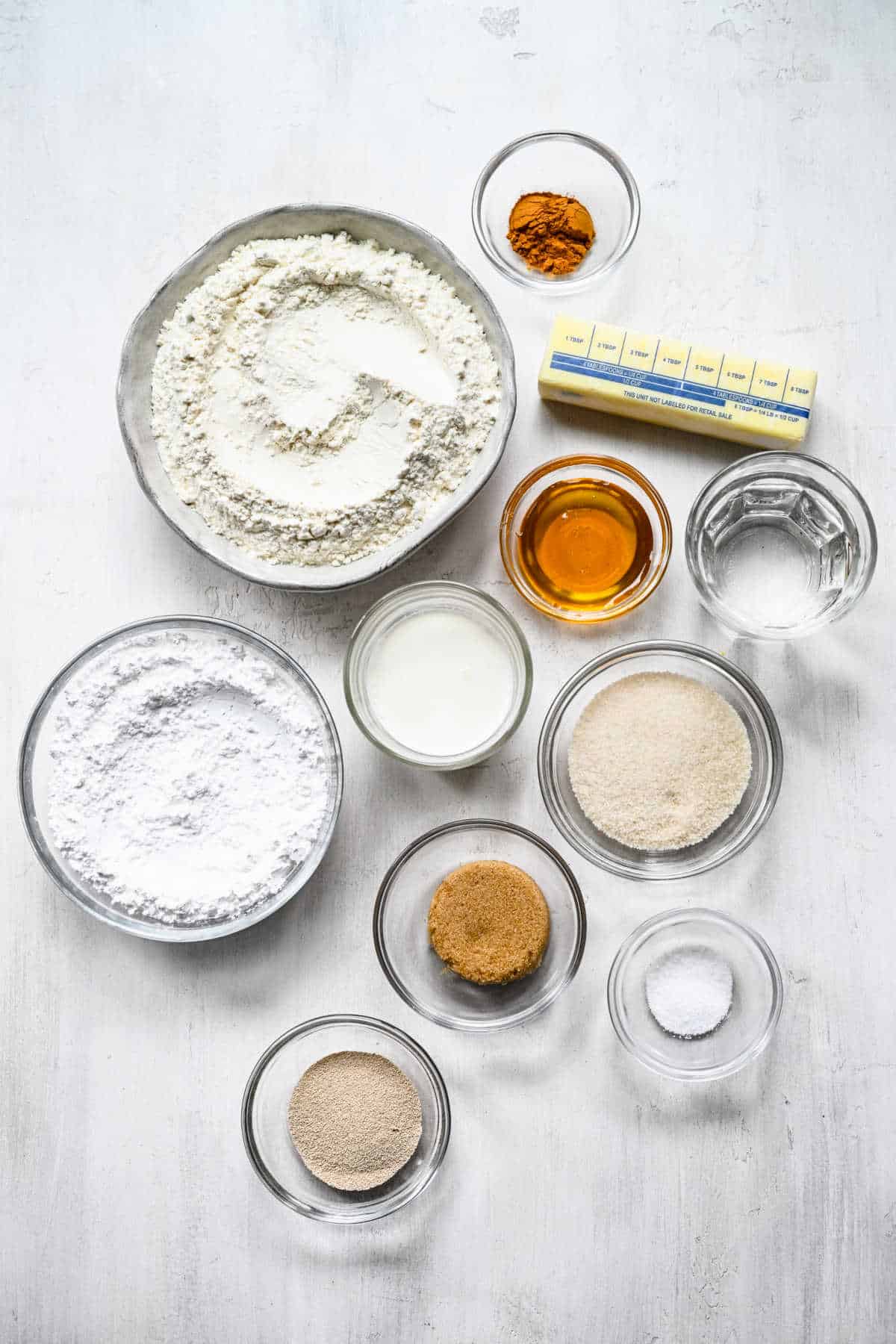 Ingredient notes
Milk: Any milk, from skim to whole milk, can be used. Whole milk will give you richer dough.
Butter: I use salted butter in this recipe.
Yeast: A packet of yeast is 2 and 1/4 teaspoons, so you will need two packets of yeast to measure out enough yeast for this recipe. Also, you can use active dry yeast and let it proof for 5-10 minutes until foamy before continuing with the recipe.
Water: It's important that the water is warm enough but not too hot. If the water is too hot, it will kill the yeast.
All-purpose flour: You may need to use a little more or less flour. It's important that the dough be soft and just a little sticky. The dough should feel a little sticky but shouldn't come off on your fingers if you pinch it.
Brown sugar: I use light brown sugar in this recipe.
How to make homemade honey buns
Here you'll find step-by-step photos showing the process for making honey buns. The full recipe with measurements is below.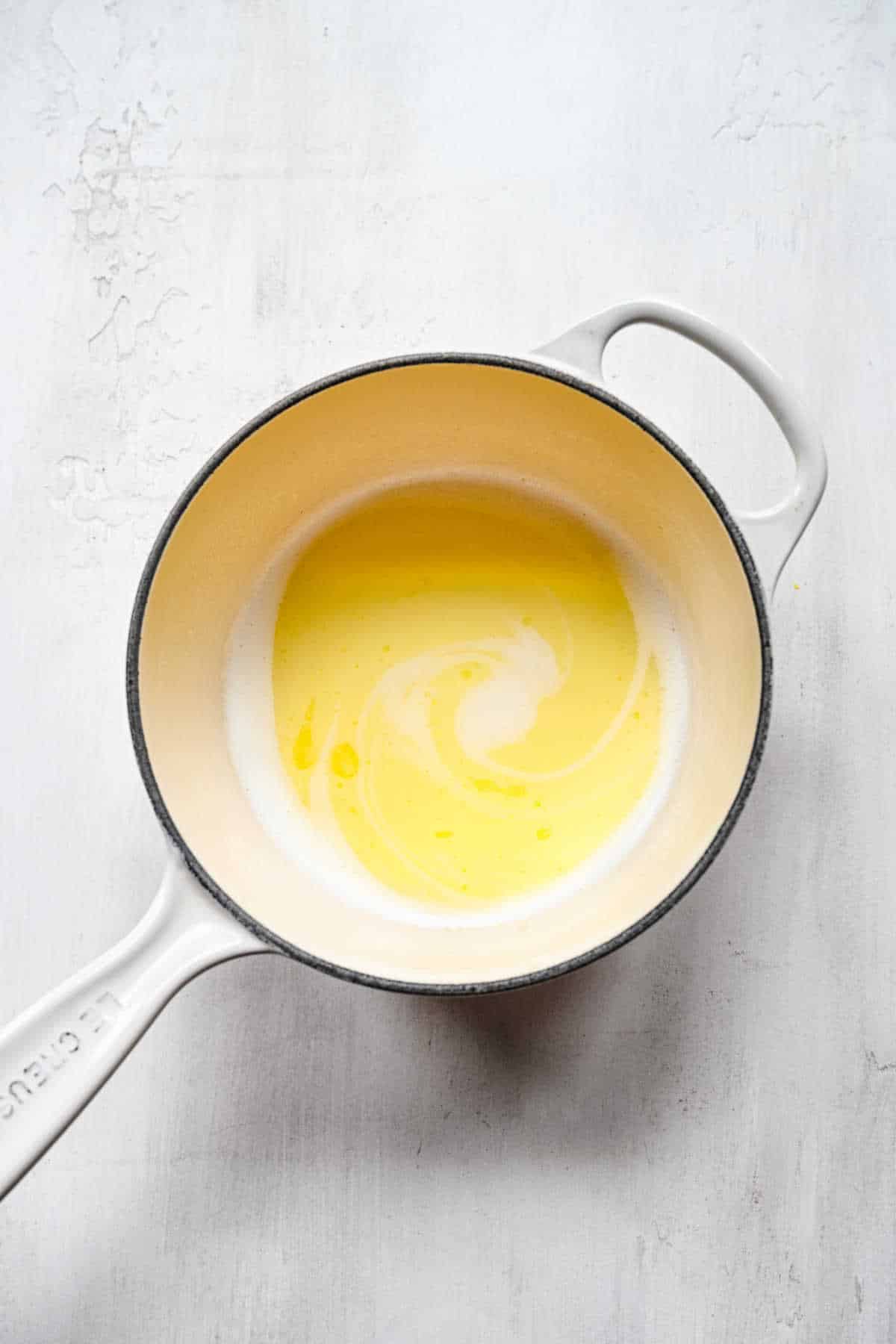 Step 1: Begin by melting the butter and milk together. Let the mixture cool to about 100 F.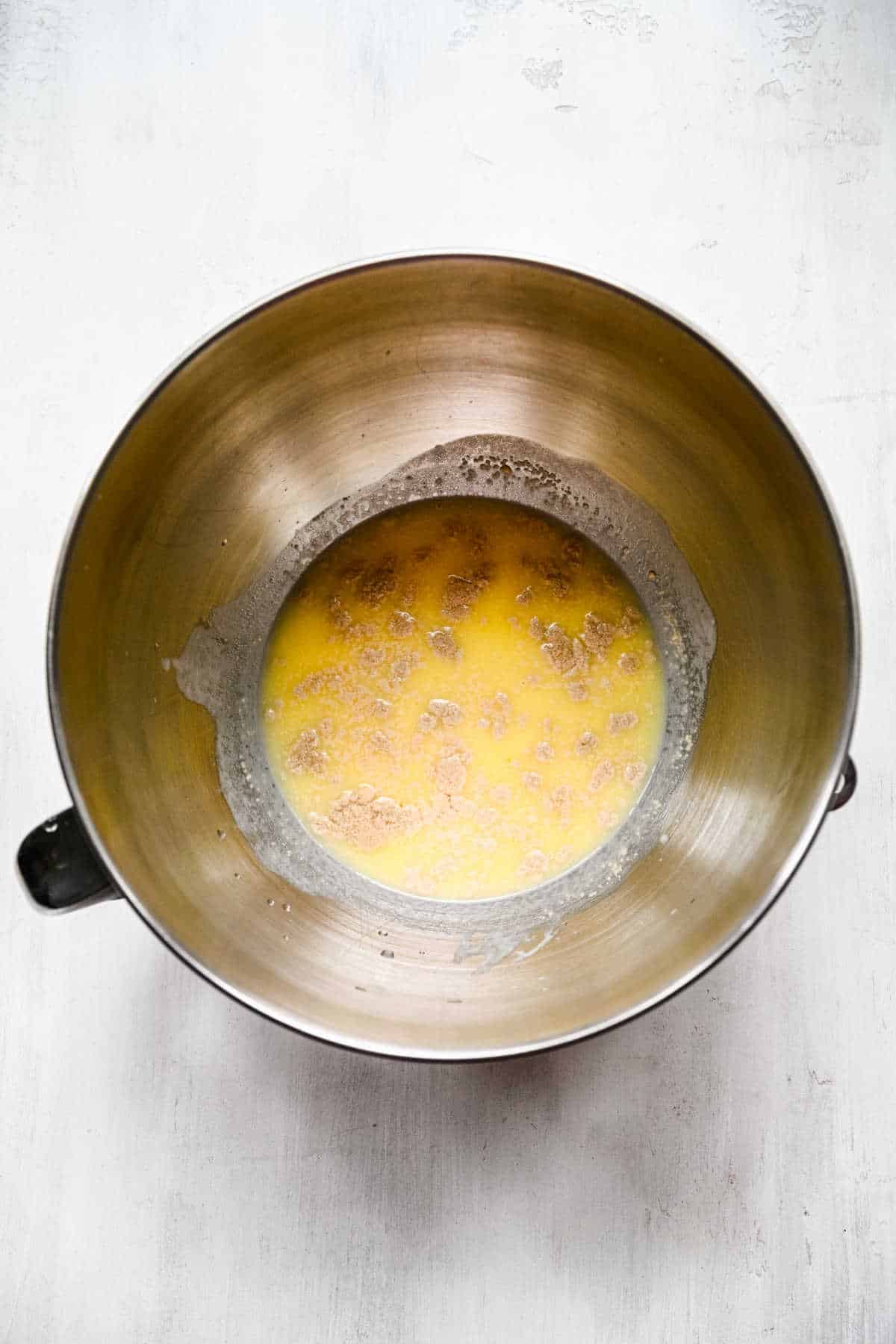 Step 2: Add to a large mixing bowl, and stir in the warm water, honey, and yeast.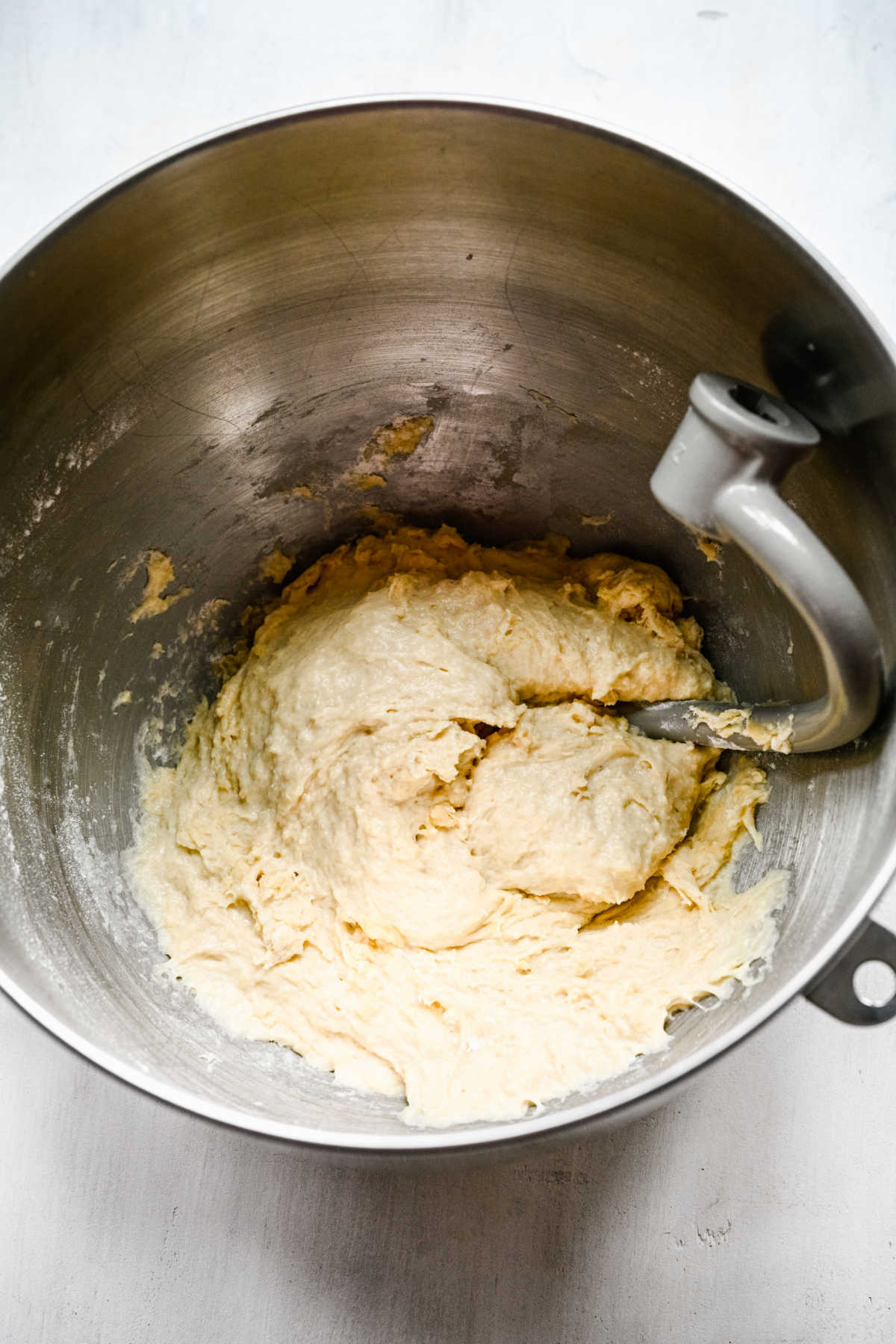 Step 3: Gradually mix in the flour and salt until it forms a smooth elastic dough.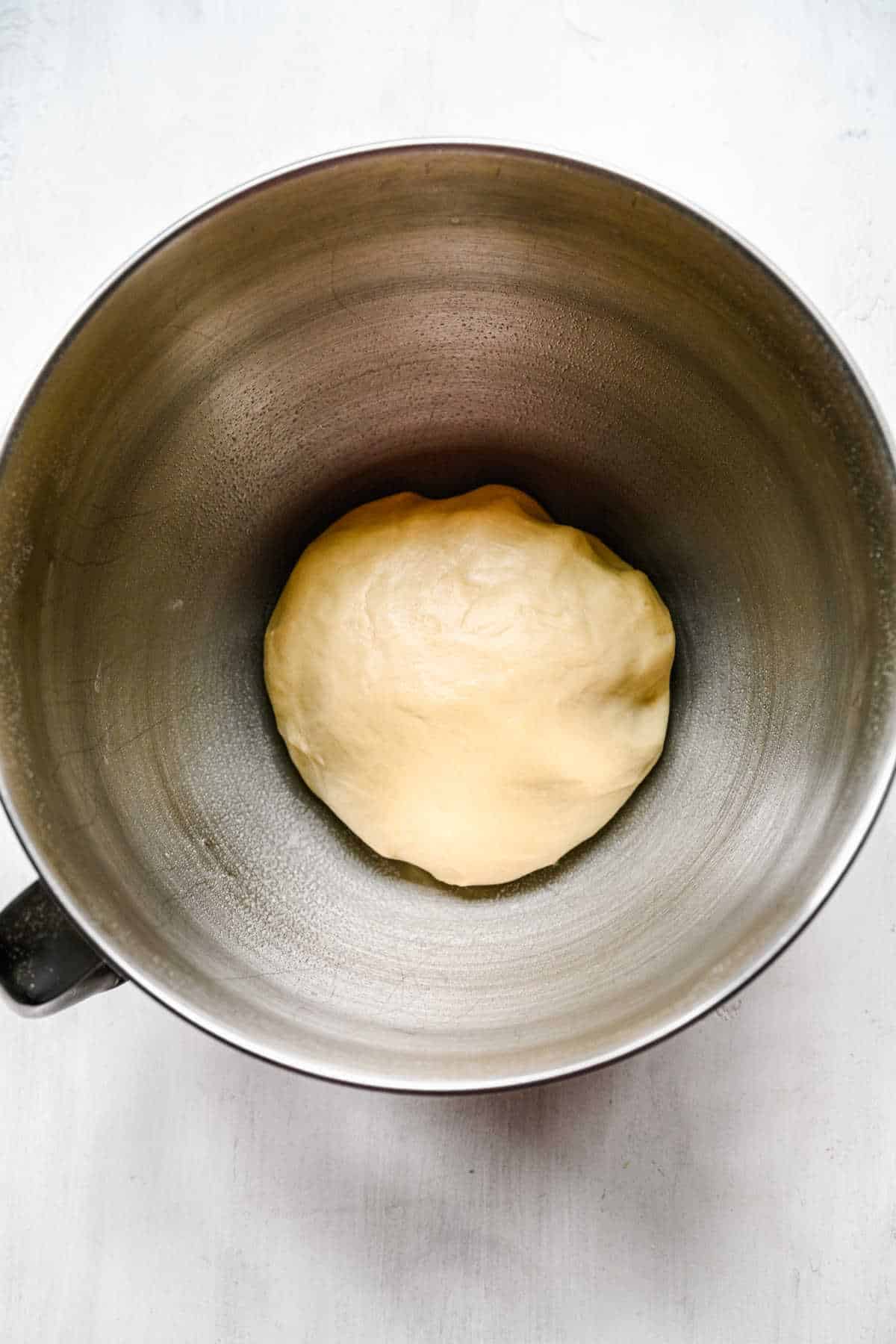 Step 4: Cover, and let the dough sit for about 10 minutes to rest.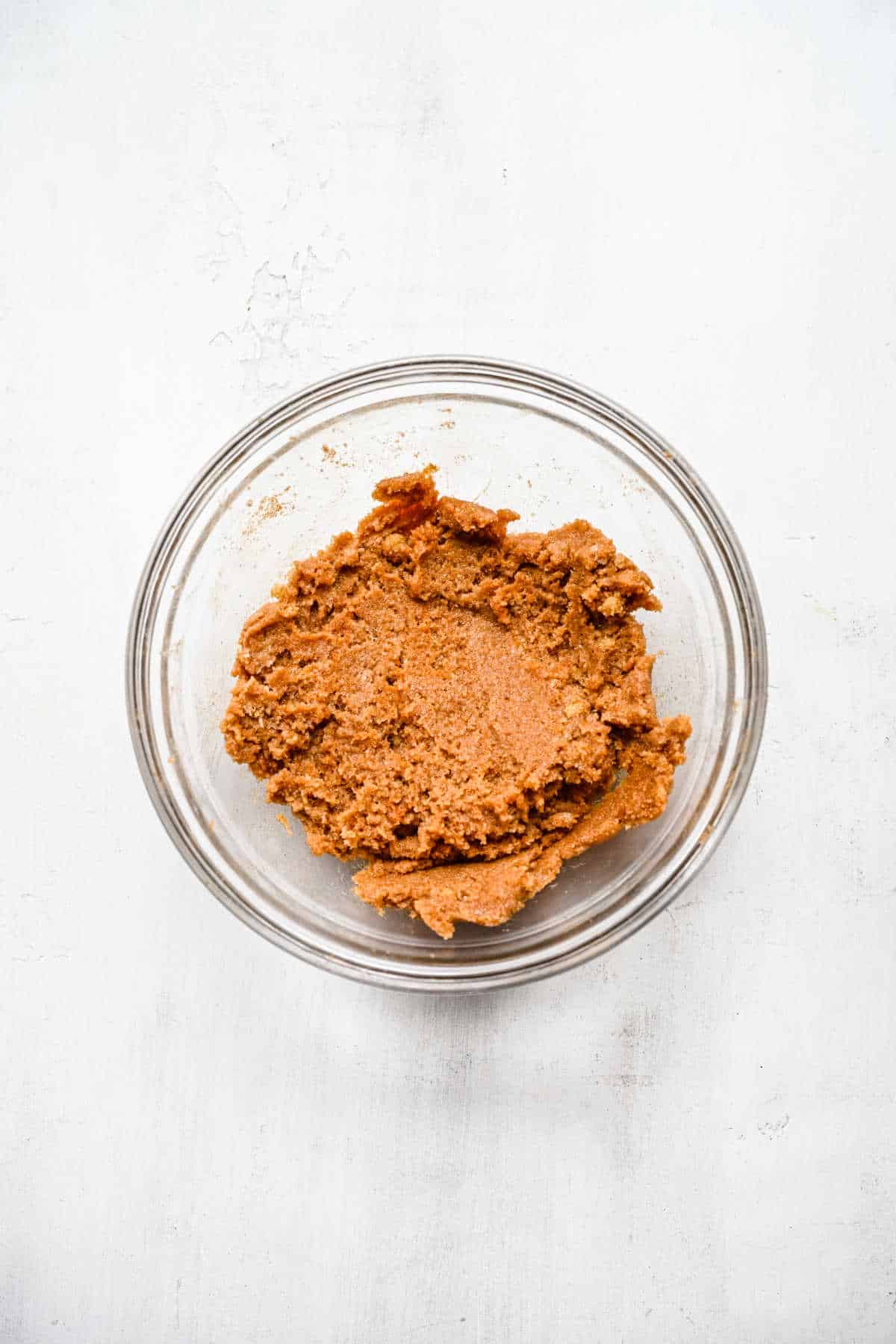 Step 5: Meanwhile, mix the filling ingredients together until combined.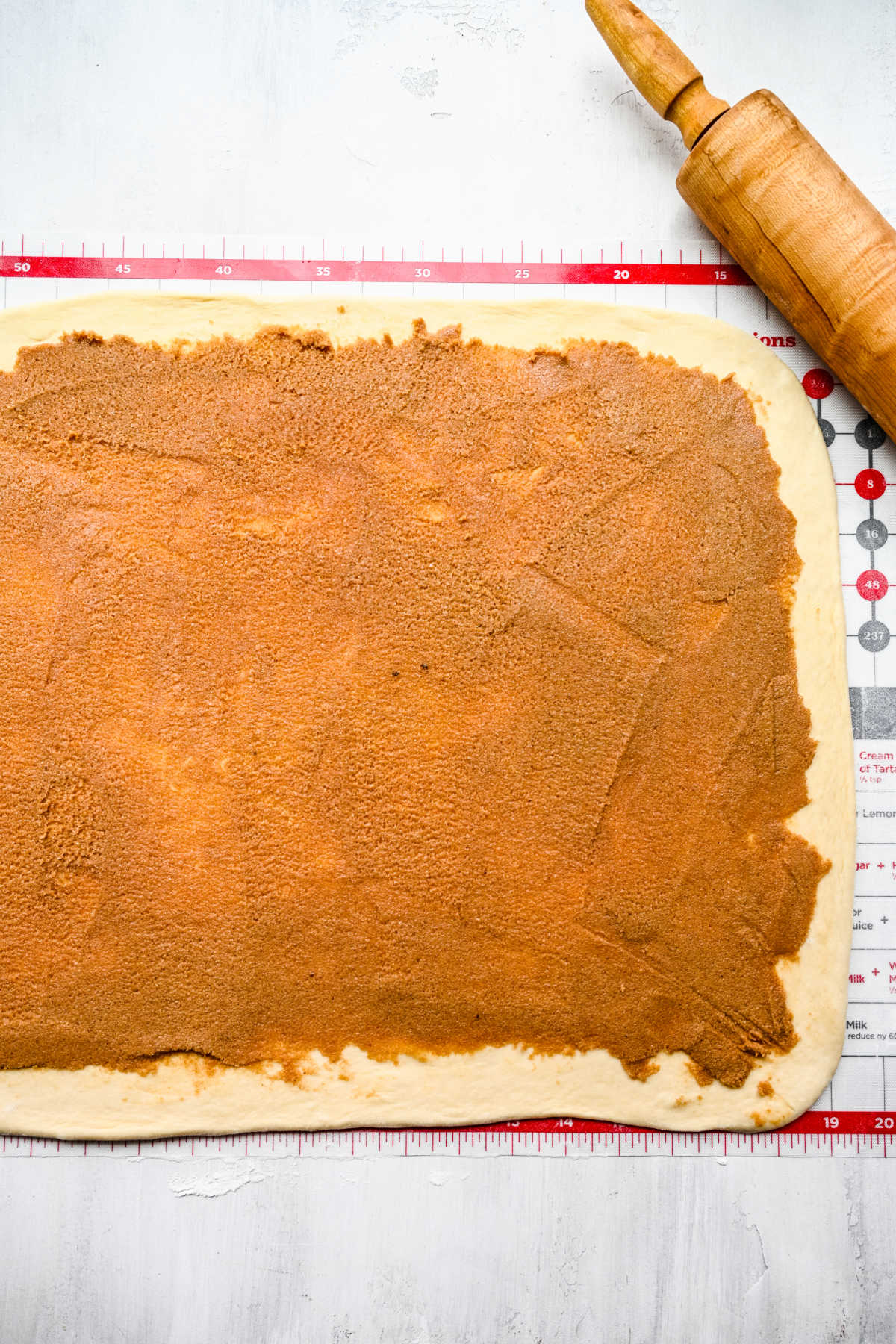 Step 6: Roll the dough out into a rectangle and spread the filling over the dough.
Step 7: Roll the dough up lengthwise and pinch the seam to seal.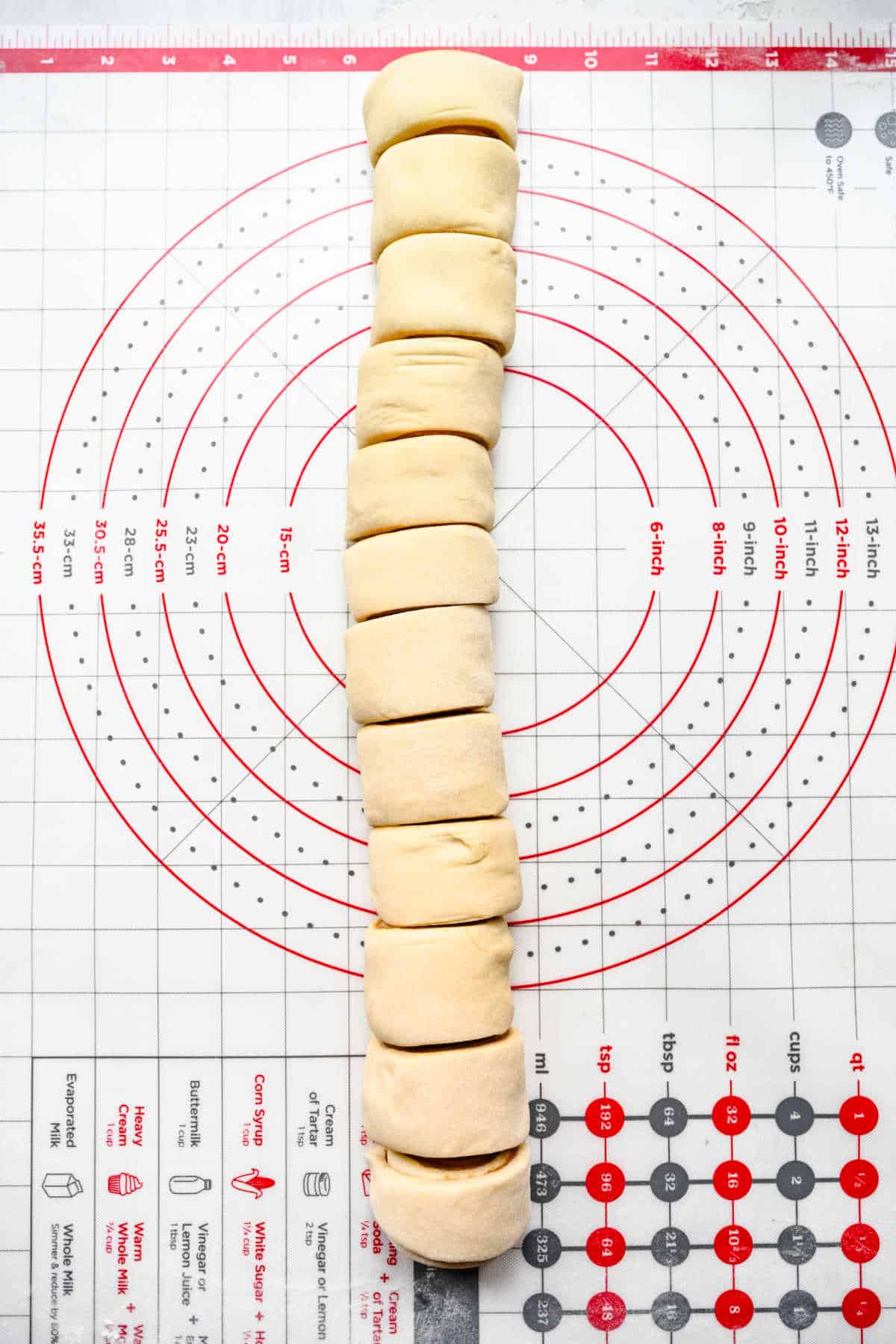 Step 8: Cut the dough into 12 rolls and place in the prepared baking pan. I use a serrated knife to help to cut the dough.
Step 9: Cover, and let the dough rest for 15 minutes.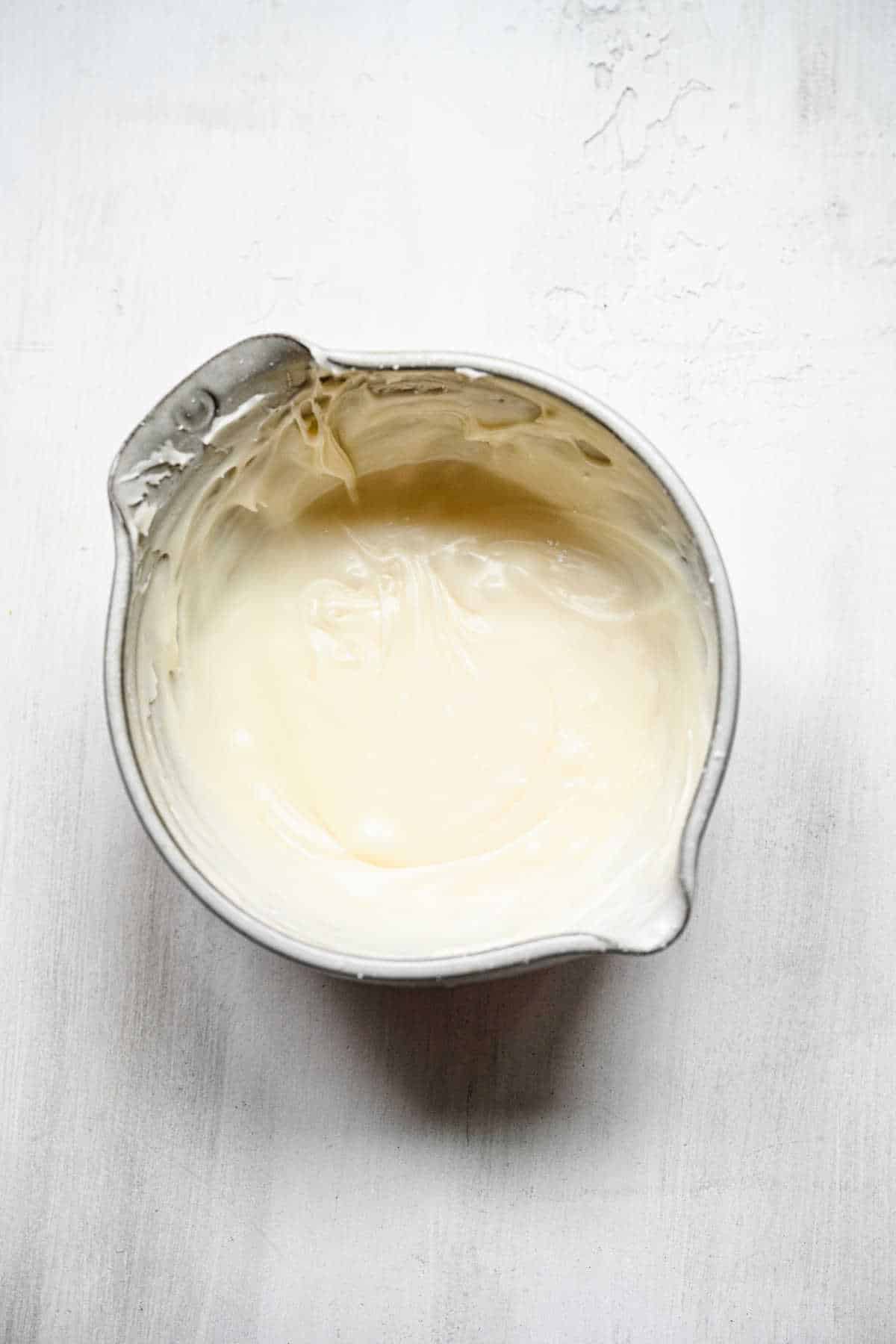 Step 10: Toward the end of the baking time, whisk the icing ingredients together until combined.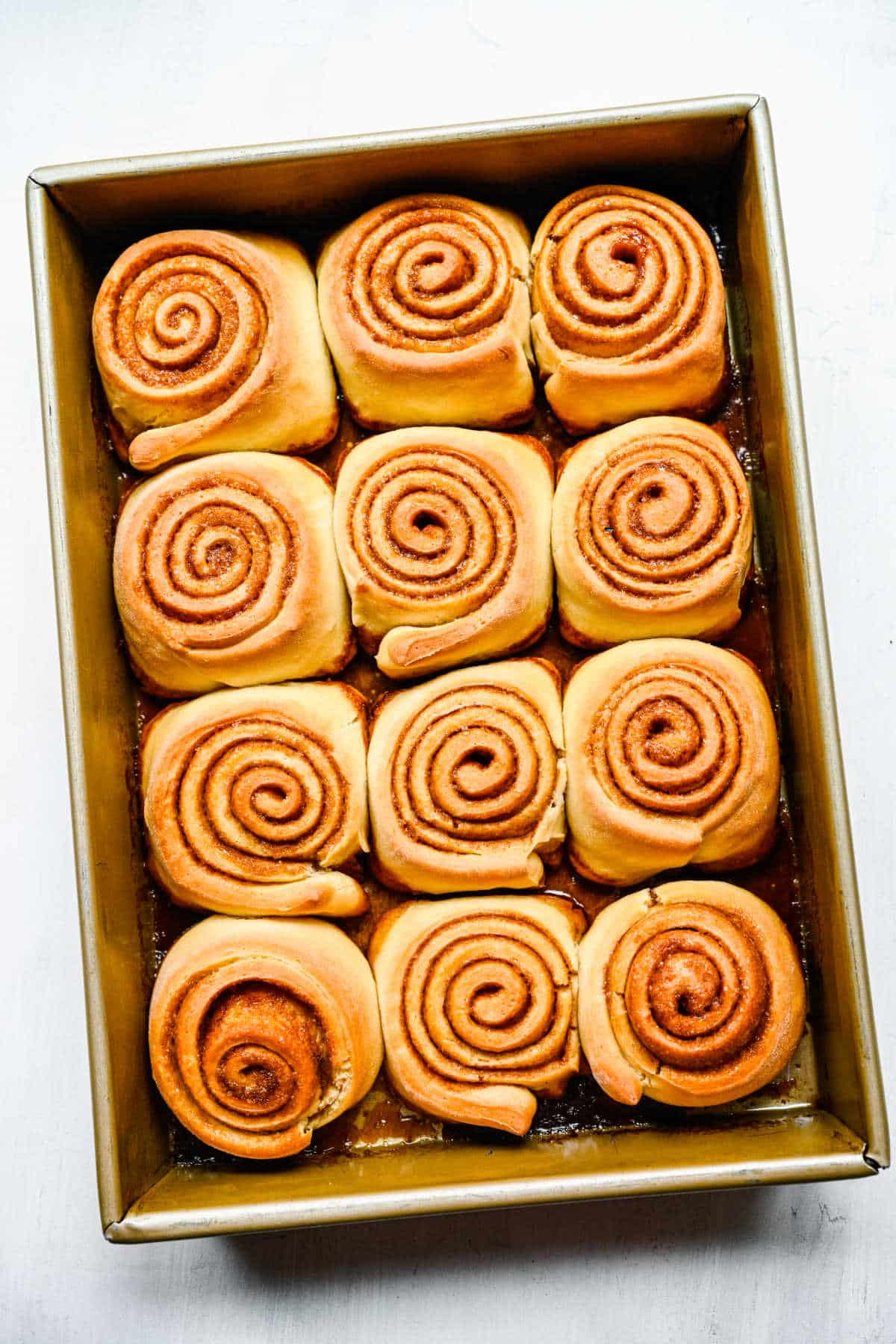 Step 11: Remove the honey buns from the oven and let sit for 5 minutes.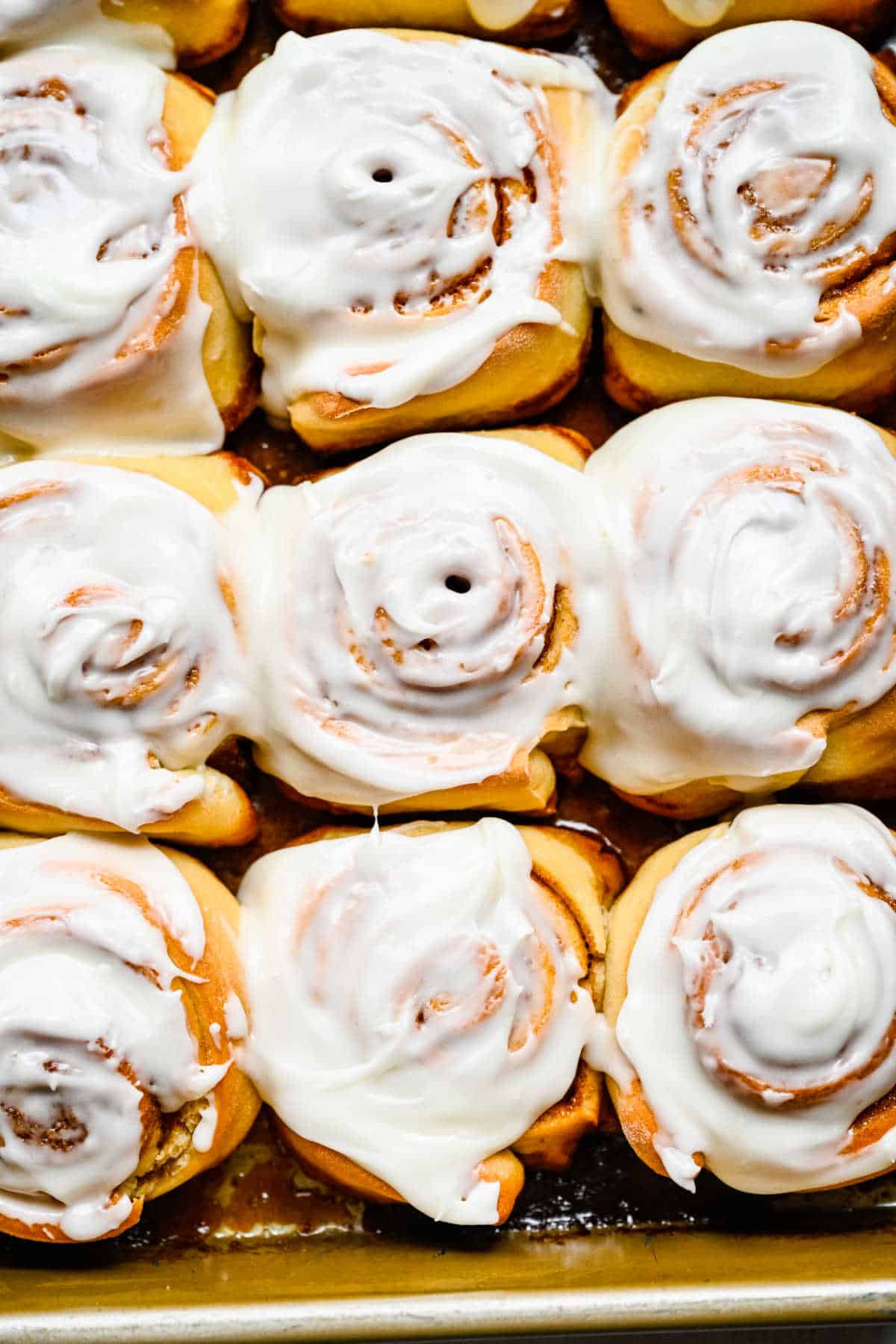 Step 12: Spread the icing over the warm rolls, and let it sit for about 5 minutes before serving.
Recipe Tips!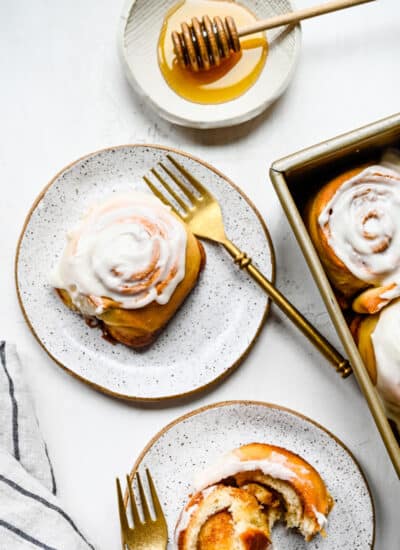 To help the dough rise, place the dough in a warm spot.
If you don't have a warm spot in your kitchen, you can create one. Turn your oven to preheat 350F and let it preheat for exactly 60 seconds. Then, turn off the oven. This will give you a warm place for the dough to rise.
It's important to frost the honey buns while warm. Frosting the warm honey buns helps the icing to really get into the buns and makes them extra delicious.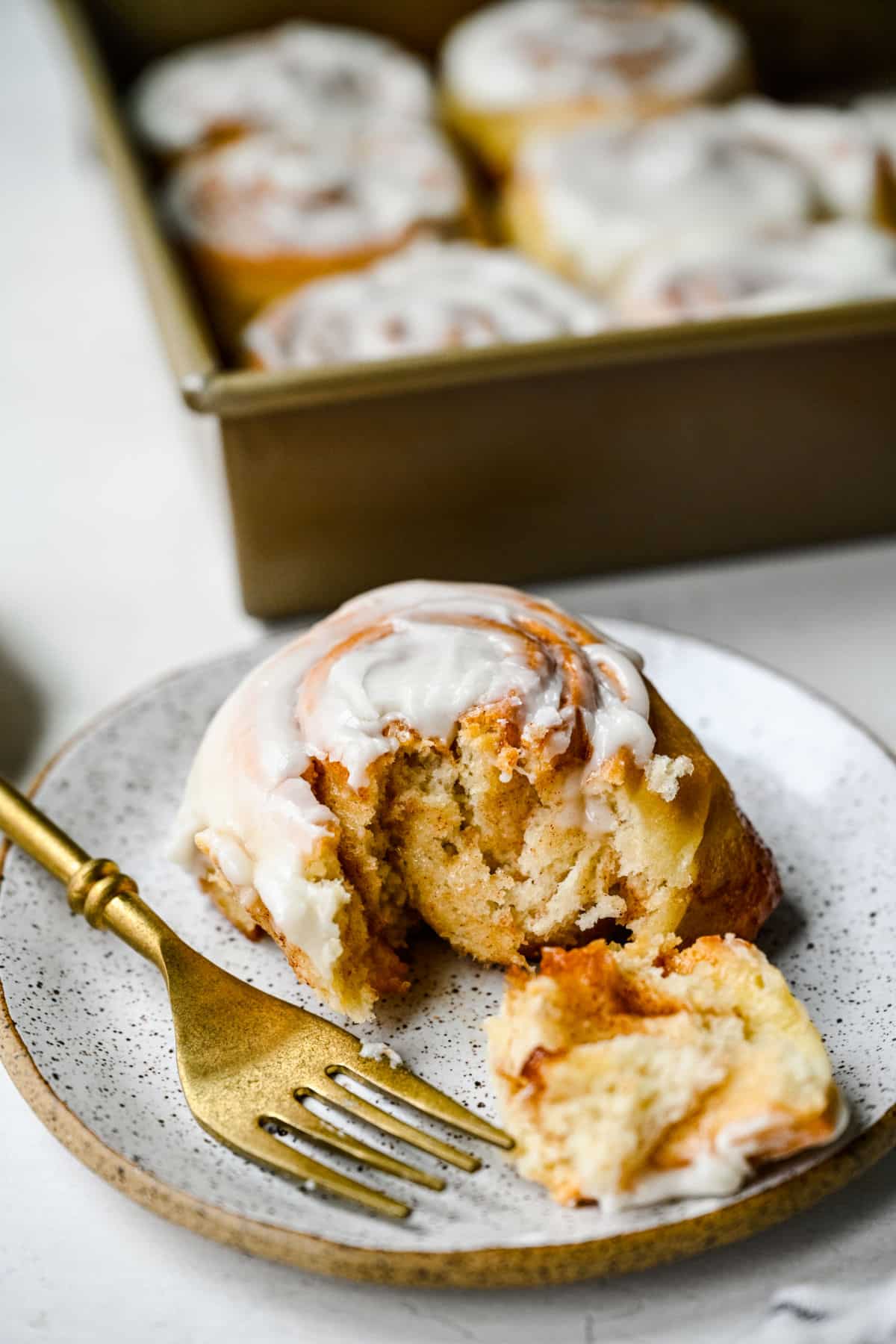 Storage
I store the honey buns, covered, at room temperature for up to 3 days.
I reheat the honey buns, uncovered, for about 10-15 seconds in the microwave.
More easy sweet roll recipes!
If you've tried this honey bun recipe, don't forget to rate the recipe and leave me a comment below. I love to hear from people who've made my recipes!
You can subscribe to receive my latest recipe newsletters or follow me on Facebook, Instagram and Pinterest for even more delicious food.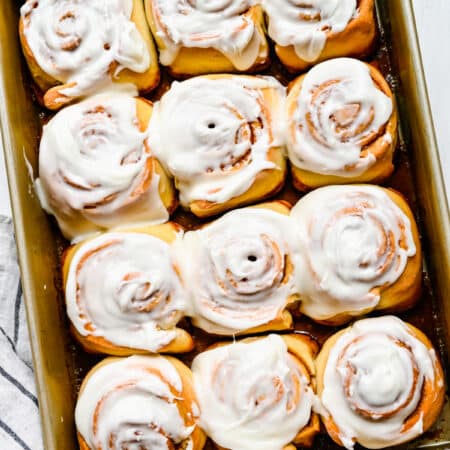 Honey Buns
Easy homemade honey bun recipe that's made from scratch in about an hour. Check out the tips and step-by-step photos above the recipe.
Ingredients
DOUGH
1/3 cup milk¹
1/3 cup butter
2 tablespoons honey
3 ½ teaspoons instant yeast²
3/4 cup warm water 105F – 115F
3 cups all-purpose flour³
1/2 teaspoon salt
FILLING
1/4 cup brown sugar packed
1/4 cup granulated sugar
1 teaspoon cinnamon
1/4 cup butter at room temperature
ICING
1 tablespoon butter melted
1 cup powdered sugar
1 tablespoon honey
Pinch salt
Instructions
Grease a 9×13-inch metal baking pan; set aside.

In a small saucepan, stir milk and butter together. Heat over low heat just until butter melts. Cool to about 100-105 F.

Pour the milk mixture into the bowl of a stand mixer.

Add the honey, yeast, and warm water. Stir to combine.

Add 2 cups flour and salt to yeast mixture. Using a dough hook, mix on low speed for about 1 minute.

With the mixer still going, add remaining flour, 1/2 cup at a time. Mix about 1 ½ minutes, or until dough starts to clean the sides of the bowl.

Knead on low speed for about 2 more minutes, or until dough is smooth and elastic – the dough will still be slightly sticky to the touch.

Place dough in a greased bowl, turning it to grease the top. Cover the dough with a clean, dry dish towel.

Let it rise in a warm place, free from draft, for about 10 minutes.

While dough is rising, prepare the filling.

Stir the filling ingredients together until combined. Set aside.

Turn the dough onto a floured surface, and roll into a 12×16-inch rectangle.

Spread filling over dough.

Roll dough up lengthwise, pinching seam to seal.

Cut into 12 pieces, and place in prepared baking dish. I use a serrated knife to cut the dough.

Cover the baking dish with the dish towel, and let the dough rise for about 15 minutes.

Meanwhile, preheat oven to 350 F.

Bake at 20-30 minutes, or until the rolls are golden brown and baked through.

Let the honey buns cool in pan for 5 minutes.

While buns are cooling, whisk icing ingredients together. Icing will be thick.

Spread icing over warm buns.

Let buns sit 10-15 minutes before serving.
Notes
Anything from skim to whole milk will work. However, a milk with more fat will give you a more tender roll. 
A packet of yeast has 2 and 1/4 teaspoons of yeast, so you will need 2 packets to get 3 and 1/2 teaspoons worth of yeast. 
If you would like to use active dry yeast, after step 4, let the yeast mixture sit for 5-10 minutes, or until foamy. 
If your yeast doesn't foam, start over or your dough won't rise. 
You may need to use a little more or a little less flour. Go by the look and feel of the dough. You want the dough to be smooth and elastic. 
Nutrition values are estimates. 
Nutrition
Serving: 1honey bun | Calories: 304kcal | Carbohydrates: 48g | Protein: 4g | Fat: 10g | Saturated Fat: 6g | Cholesterol: 26mg | Sodium: 191mg | Potassium: 82mg | Fiber: 1g | Sugar: 23g | Vitamin A: 320IU | Calcium: 22mg | Iron: 1.6mg
Reader Interactions
Love this recipe?
Share your thoughts below and let's chat! Make sure to connect with me on your favorite social platform below and show me what you made!