Whipped Buttercream Frosting is the best frosting ever! This flour frosting (ermine frosting) is made without powdered sugar. It has the rich creaminess of a buttercream & the light, airy texture of a whipped cream frosting without being too sweet!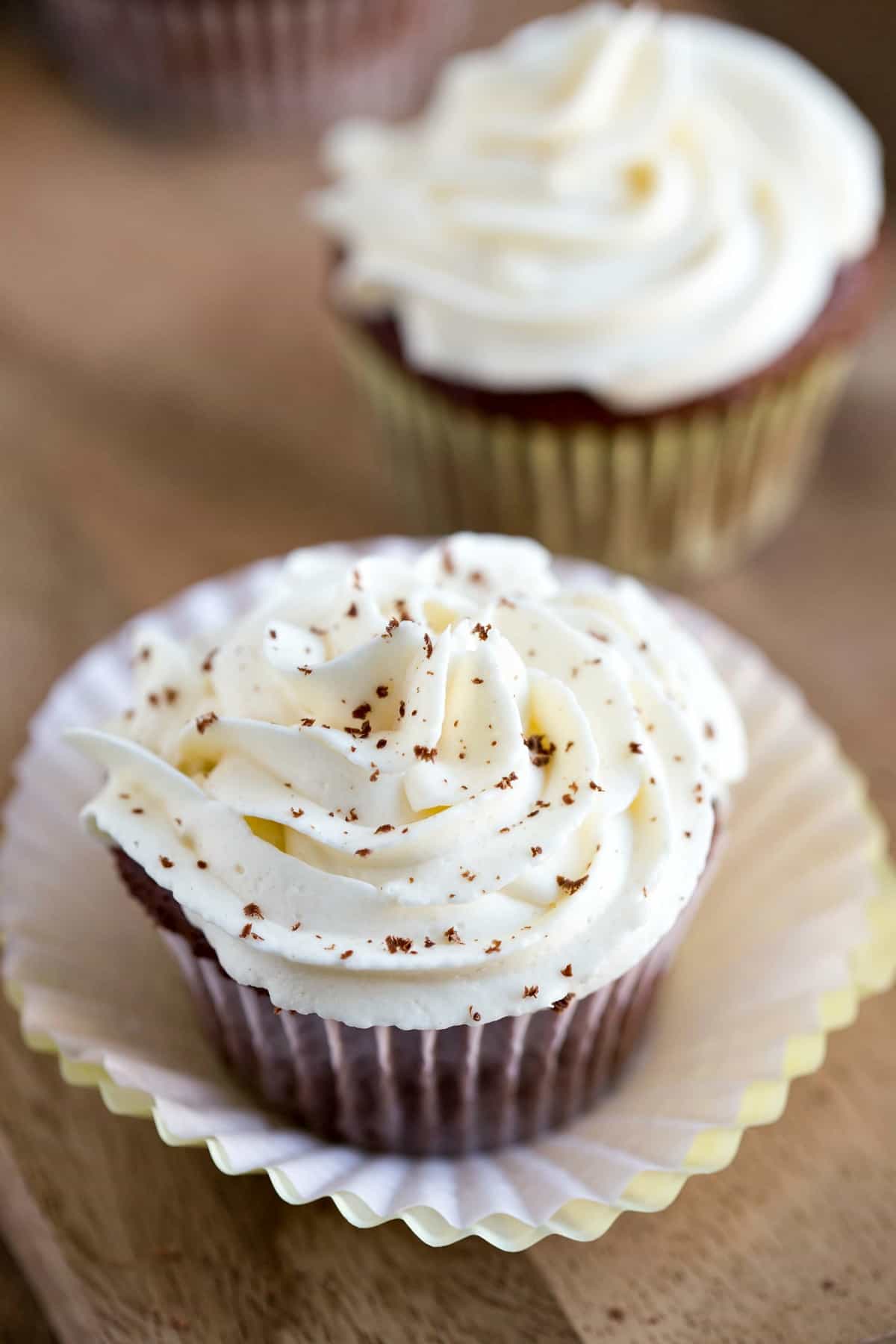 This Whipped Buttercream Frosting recipe pretty much blew my mind. I'm not a big frosting person; most buttercream frostings are just ok, and I can take them or leave them.
Well, this buttercream frosting is amazing, and it uses (are you ready for this?) granulated sugar!
Yep! Regular, old granulated sugar. So, if you've ever wondered how to make frosting without powdered sugar, this is it!
Don't worry – it's not gritty at all. In fact, this ermine frosting has the texture of a light whipped cream with the flavor of a sweet, vanilla buttercream.
It's honestly the best frosting (buttercream or otherwise) that I've ever had. It's sweet but isn't overwhelmingly, make-your-teeth-ache sweet.
I've put answers to a lot of the questions I've received in the recipe notes. Please take a second to read through those notes before making the frosting.
How to make frosting without powdered sugar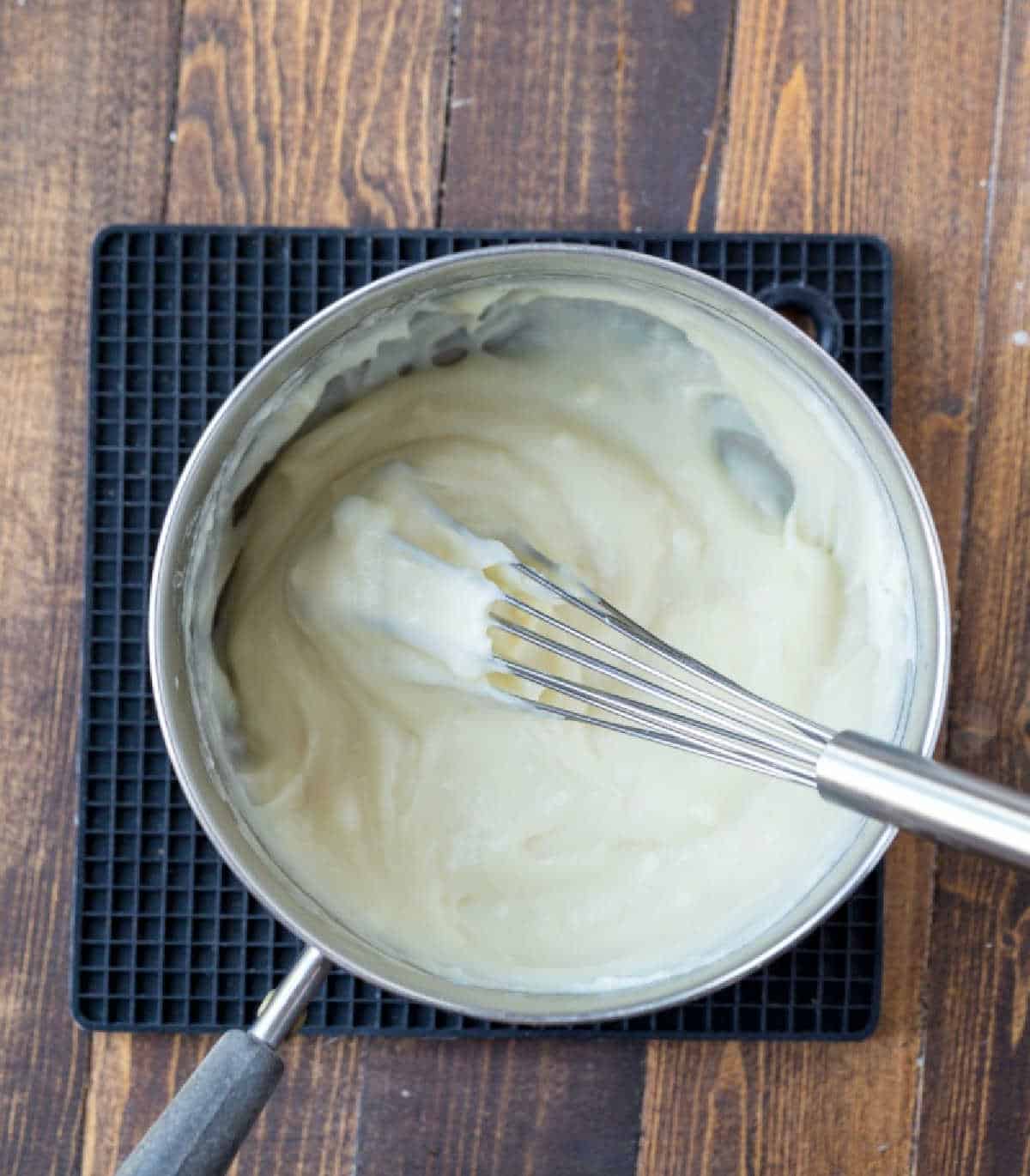 Step 1 Whisk the milk and flour together in a small heavy saucepan before beginning to heat.
Step 2 Once combined, heat the mixture over medium-low heat until it has thickened. At this point, it should be the consistency of a thick paste.
Step 3 Remove from heat, and stir in the vanilla extract.
Step 4 Let the mixture cool to room temperature before continuing. This step is key. If the mixture is warm, it will cause the butter to warm up, and you'll end up with a thin, runny frosting.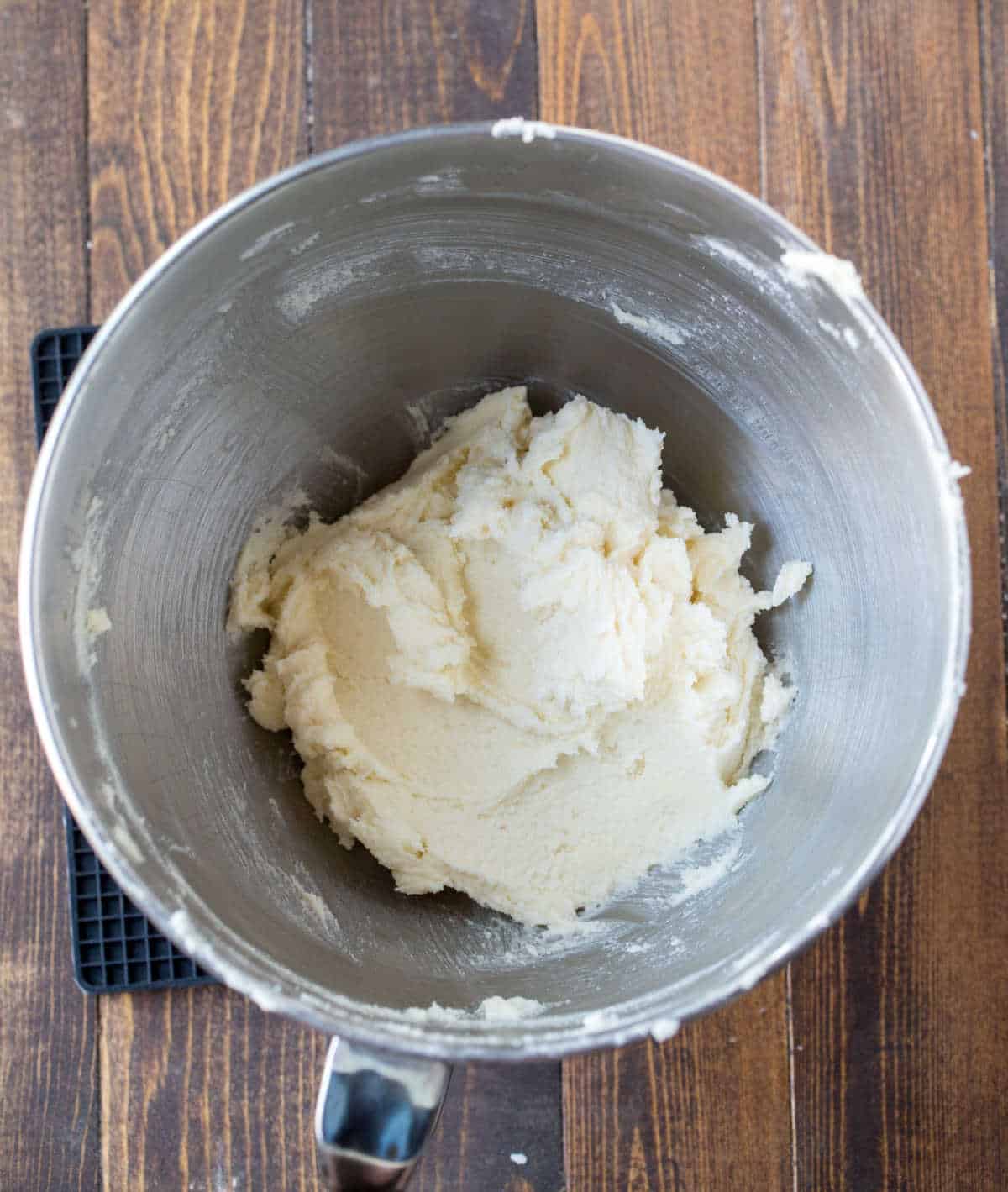 Step 5 In a separate large bowl, cream the butter, sugar, and salt together on medium-high to high until light and fluffy, about 5 minutes. Be sure to scrape down the sides to avoid gritty frosting.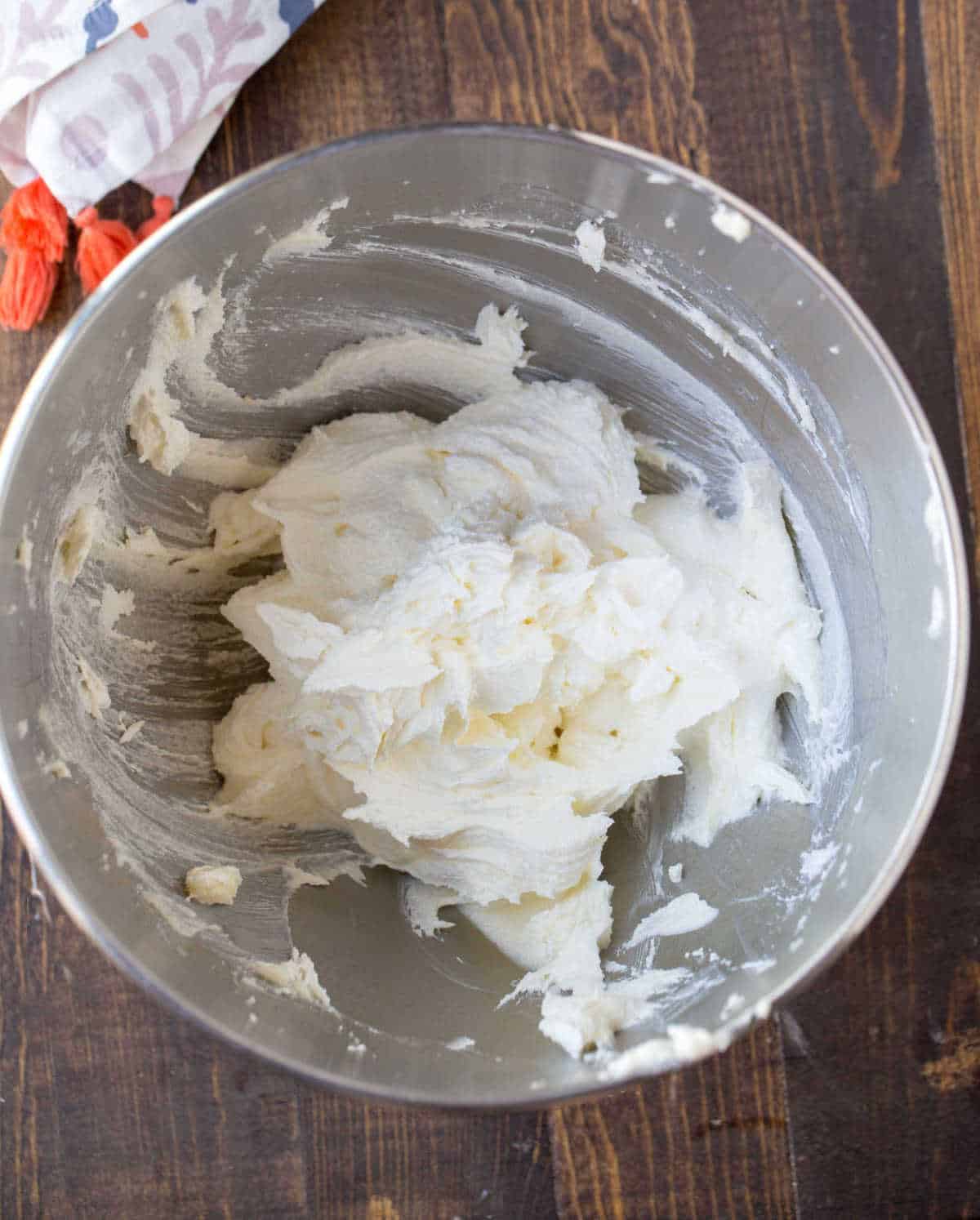 Step 6 Add the completely cooled milk/flour mixture to the beaten butter/sugar mixture, and beat on medium-high to high for 5 minutes. It may look separated at first, but keep whipping the frosting until it is light and fluffy.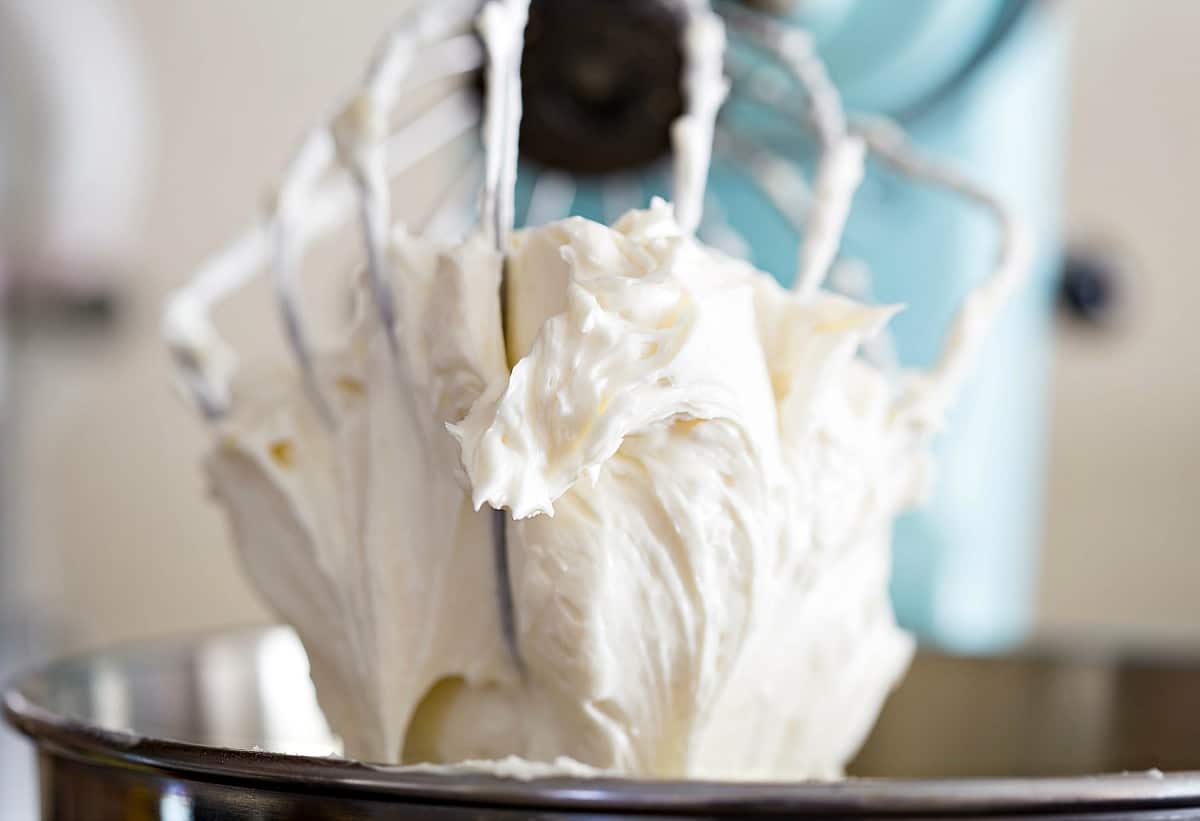 FAQs
This recipe has been posted for nearly 10 years. During that time, I've made and re-made this frosting countless times to be able to answer the thousands of questions that I've received. Here are some answers to the most commonly asked questions.
How much frosting will this recipe make?
The recipe will make enough to frost a 2 layer 9-inch round cake or 24 cupcakes.
Do I need to chill the frosting?
I recommend chilling any unused or leftover frosting because of the high dairy content.
What can I use instead of powdered sugar to make frosting?
This recipe uses granulated sugar instead of powdered sugar to make frosting.
Can I make this with nondairy milk?
I've used almond milk to make this frosting, and it worked well.
What type of milk should I use to make this frosting?
I've tried this recipe with skim milk, 1% milk, 2% milk, whole milk, and nondairy milk. I've successfully made the frosting with all of those types of milk. However, using whole milk will give you a richer, creamier frosting than using skim milk.
Do I have to use salted butter?
I've tried the recipe with both salted butter and with unsalted butter + salt. I prefer the version with the salted butter because the unsalted butter + salt version tastes flatter.
Can I use clear vanilla?
You can. Clear vanilla doesn't have as much flavor as pure vanilla extract, so you may find that you need to use more clear vanilla for the frosting to have as much flavor.
Can I use another type of flavoring?
You can! Feel free to substitute another type of flavoring or extract for the vanilla.
Can I use food coloring?
You can! I've used both gel and regular food dye. Both have worked well. If you're going to use a large quantity of food coloring, I would recommend a gel to avoid making the frosting runny.
Can I double the recipe?
I've doubled this recipe. It filled my 5 quart stand mixer, so be sure to use a larger mixing bowl.
What type of white sugar works best?
I use regular granulated sugar. Using a larger grain (natural) sugar can give you gritty frosting. If you're worried about the frosting ending up gritty, you can give the sugar a couple of zips in a blender or food processor to break it down.
Can I use vanilla bean paste?
Yes, you can use an equal amount of vanilla bean paste in place of the vanilla extract to make vanilla bean buttercream.
Can I freeze the frosting?
I've frozen cupcakes that were frosted with this frosting. They froze and thawed beautifully.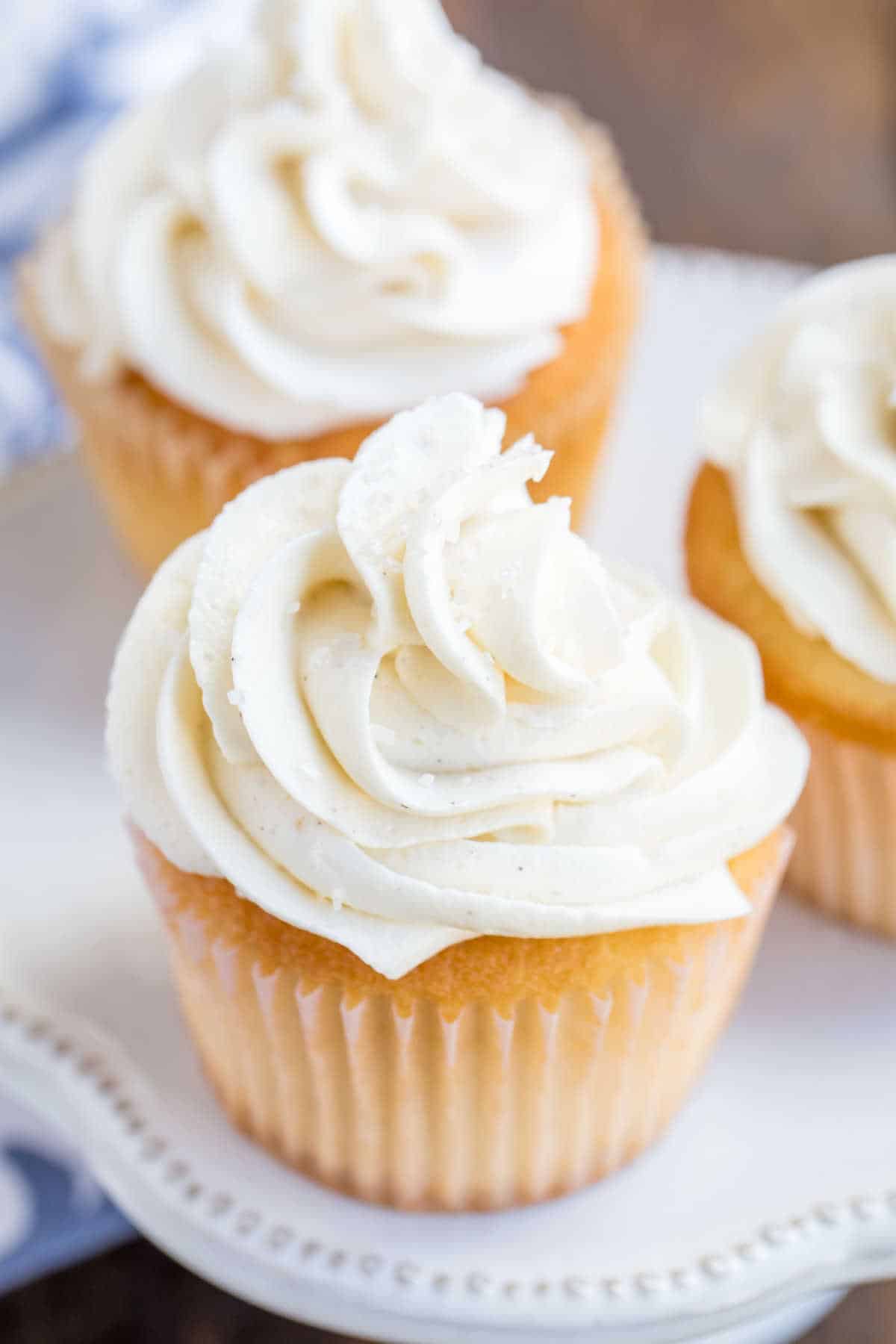 What flavors of cake go well with this frosting?
This frosting has a light, sweet vanilla flavor that works well with a number of cake flavors. Here are a few ideas!
Red velvet – This type of frosting with the classic frosting for red velvet cake.
Carrot cake – Cream cheese frosting is the classic carrot cake frosting, but you could get adventurous and try out vanilla for a change.
Spice cake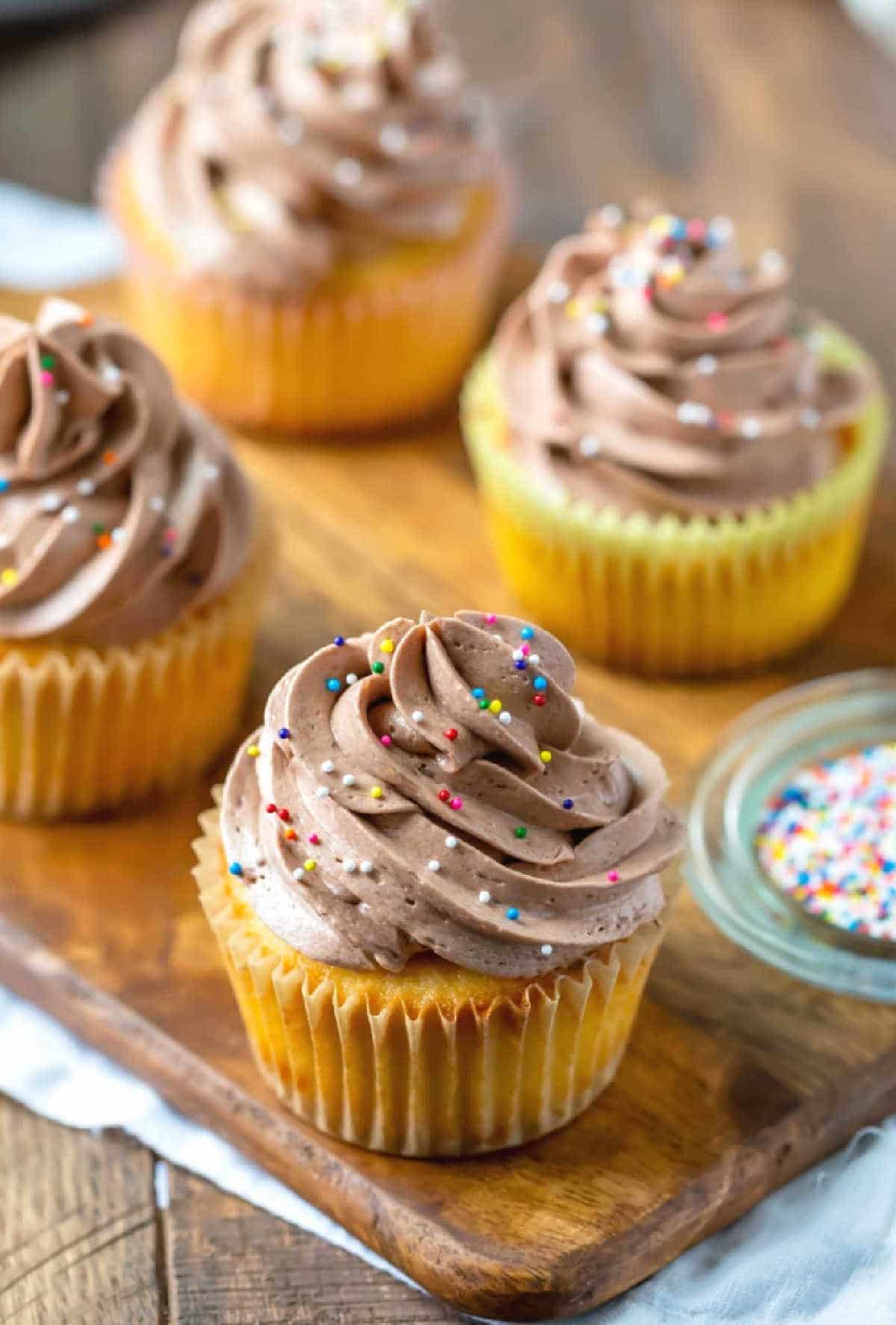 Can I make this frosting in other flavors?
You can! Here are some of the different flavors of this frosting that I've made.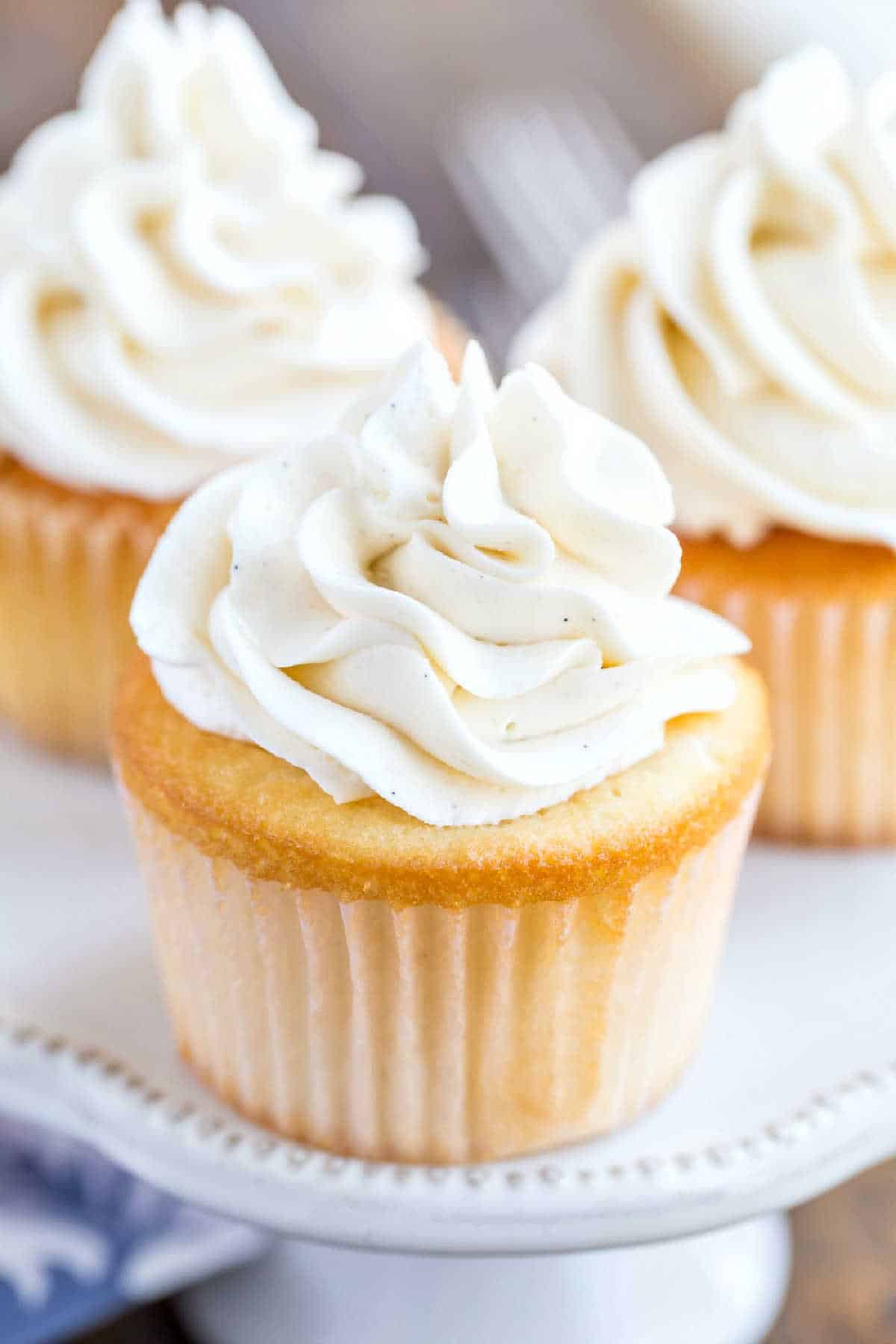 Troubleshooting tips
First, not cooking the milk mixture long enough. The mixture should be a thick paste. If it's too wet, the frosting will be too loose.
Second, the cooked milk mixture needs to cool completely. If it's too warm, it will melt the butter, and you'll end up with loose frosting that doesn't come together.
Third, using butter that's too warm. The butter should be at cool room temperature. It should dent if pushed, but it shouldn't be too warm and certainly not beginning to melt.
Fourth, using other types of sugars. This frosting needs to be made with granulated sugar, not powdered sugar.
Fifth, not whipped the frosting long enough. The frosting needs to be whipped to get the right light and airy texture. Cutting the time short could leave you with a grainy frosting or a frosting that separates.
If your frosting is still a little gritty after beating it for 5 minutes, go ahead and add the cooled milk/flour mixture. That will usually smooth out any remaining sugar.
A couple people have reported that a film has formed on their milk/flour mixture. I haven't had this happen, but another person said that she's had good luck with blending the milk/flour mixture with a blender before cooking it. She said that it removed any lumps and helped prevent a skin from forming.
If you've tried this whipped buttercream frosting recipe, don't forget to rate the recipe and leave me a comment below. I love to hear from people who've made my recipes!
You can SUBSCRIBE to receive my latest recipe newsletters or FOLLOW ME on FACEBOOK, INSTAGRAM and PINTEREST for even more delicious food.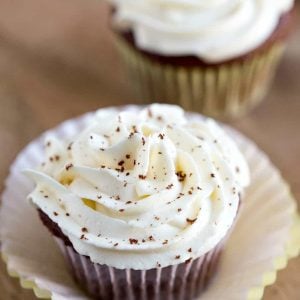 Whipped Buttercream Frosting
Light and fluffy buttercream frosting made without powdered sugar.
Ingredients
7 tablespoons all-purpose flour
1 ½ cups milk
1 ½ tablespoons pure vanilla extract
1 ½ cups salted butter at cool room temperature1
1 ½ cups granulated sugar
Pinch of salt
Instructions
In a small saucepan, whisk flour into milk together over medium-low heat, stirring constantly, until it thickens. It will be the consistency of a thick paste2. Make sure that you whisk the flour and milk together well before you begin cooking it to avoid lumps. 

Remove from heat and let it cool to room temperature. This step is key. If your mixture is warm, it will melt your butter, and you'll end up with runny frosting.

Stir in vanilla.

While the mixture is cooling, cream the butter, sugar, and salt together until light and fluffy on medium high-high3, about 5 minutes4. Make sure that you scrape down the sides and really incorporate the butter and sugar to avoid gritty frosting.

Then add the completely cooled milk mixture.

Beat it for about 5 more minutes on medium-high to high until it looks like whipped cream. It may look separated at first, so keep beating it until it comes together and looks like a whipped cream.
Notes
Make sure that your butter isn't too warm! The butter should be at cool room temperature. You want it to dent if you press it, but you don't want it to be so warm that it's near melting.
When cooking the milk/flour mixture, you don't want it to look wet. It should be like a thick paste. If it's wet and runny, your frosting will be too loose.
If you're using a hand mixer, beat it on high. This recipe work well with a stand mixer because it has the power to really whip the frosting.
Please don't cut the mixing time short! I know it's tempting, but it's important to beat the butter and sugar together for the time the recipe calls for to keep it from being gritty. If you cut the mixing times short, you won't end up with the right texture of frosting.
To get the best flavor, you'll want to use real butter and pure vanilla extract.
Want to try a buttercream made with powdered sugar instead? Here is my favorite vanilla buttercream frosting that's made with powdered sugar. 
I recommend chilling any leftover frosted cake or cupcakes. 
Nutrition values are estimates. 
Nutrition
Serving: 1serving | Calories: 169kcal | Carbohydrates: 15g | Fat: 12g | Saturated Fat: 7g | Cholesterol: 32mg | Sodium: 108mg | Potassium: 25mg | Sugar: 13g | Vitamin A: 380IU | Calcium: 21mg | Iron: 0.1mg
More frosting recipes that are made without powdered sugar!
This recipe was originally published on 12/22/12. It was updated with new pictures on 7/25/16. Updated again on 2/10/22 with additional information and tips.
Reader Interactions
Love this recipe?
Share your thoughts below and let's chat! Make sure to connect with me on your favorite social platform below and show me what you made!