Whipped Cinnamon Buttercream Frosting is super light & fluffy buttercream frosting. Perfect for pairing with apple, pumpkin, white, or chocolate cake!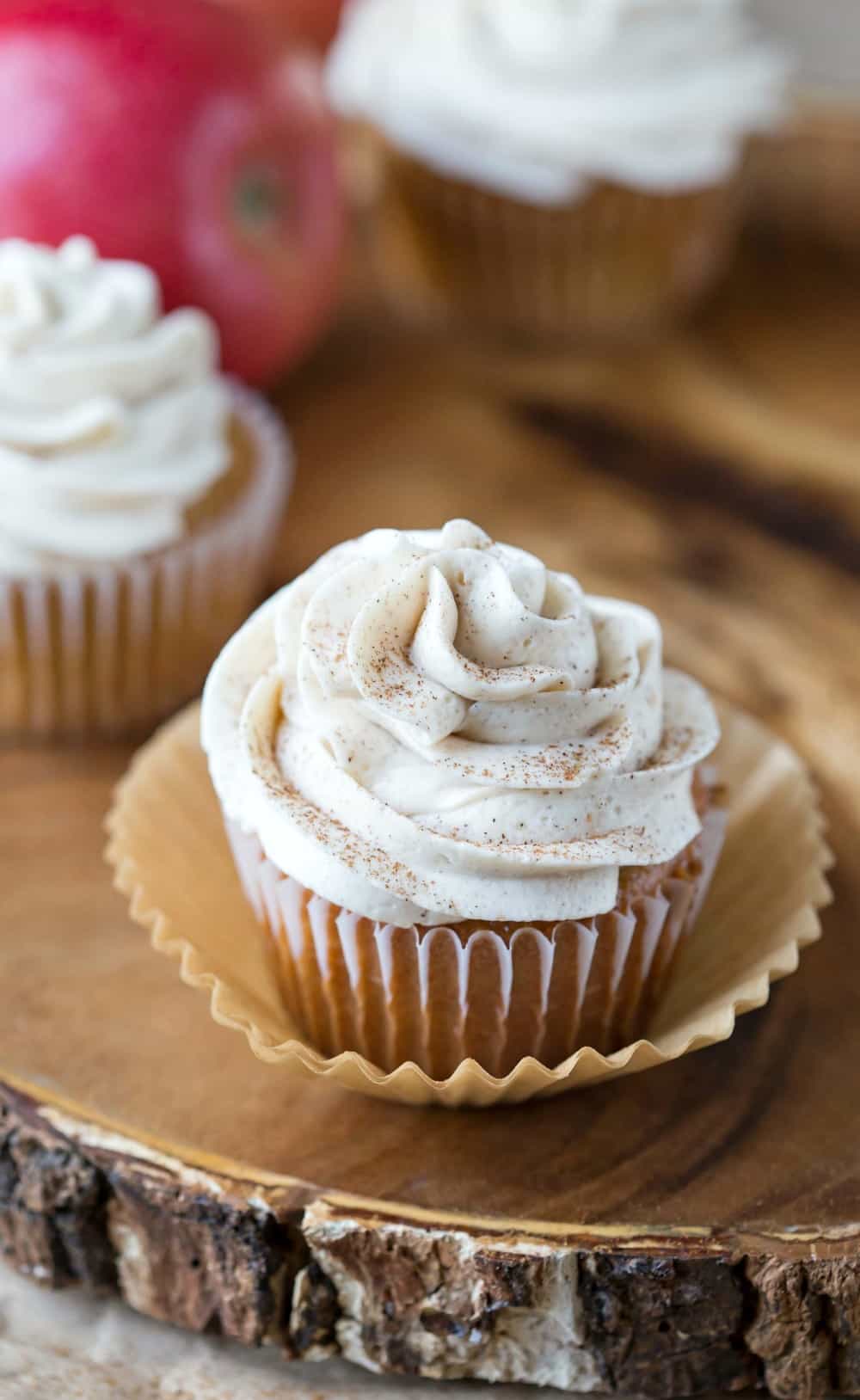 Growing up, I was the kid who scraped all of the frosting off of my cake before I ate it.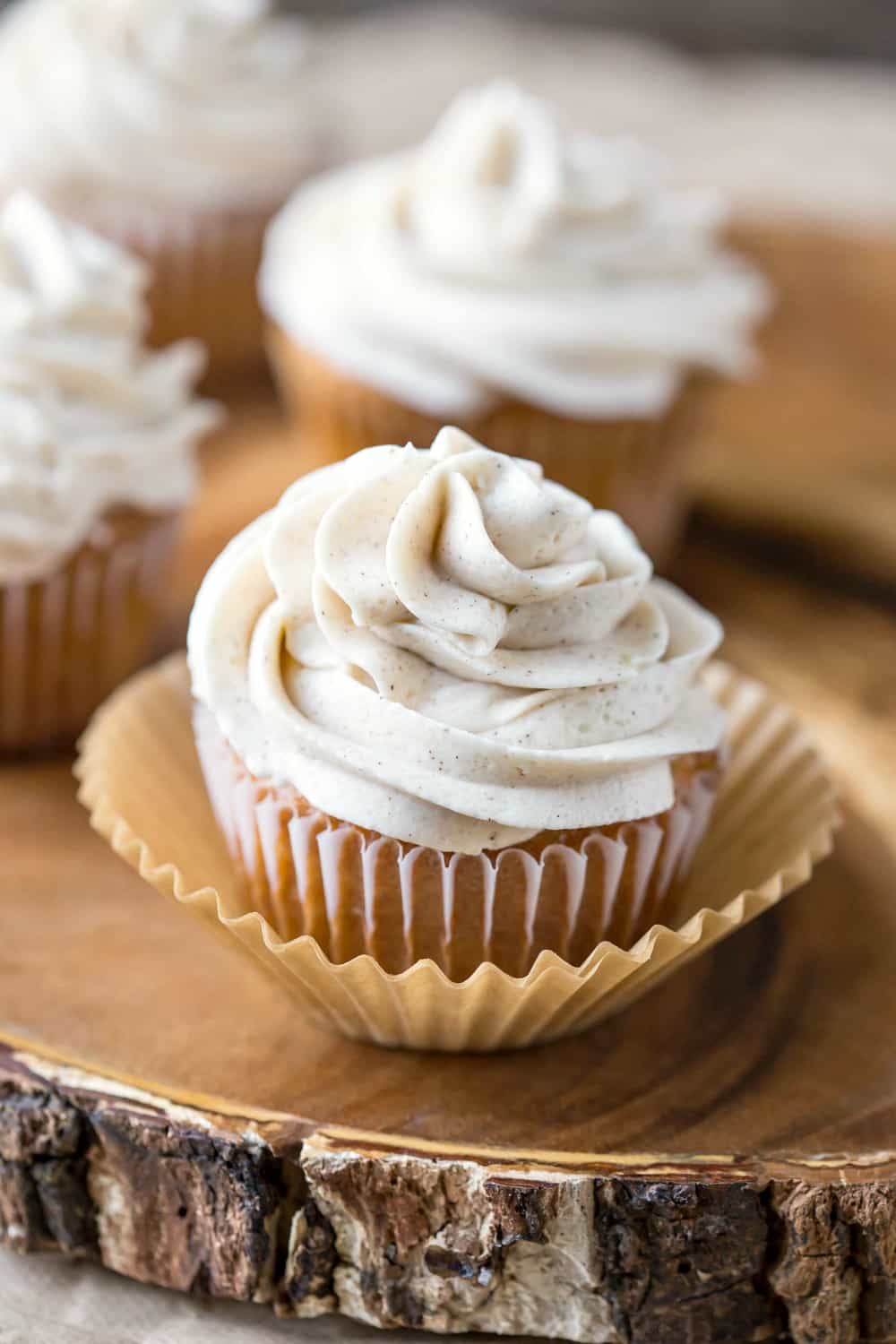 I love cake, but frosting, not so much. I have trouble with foods that are too sweet, and so many frostings are just sweet and heavy. Or, even worse, sweet, heavy, and greasy. Yuck!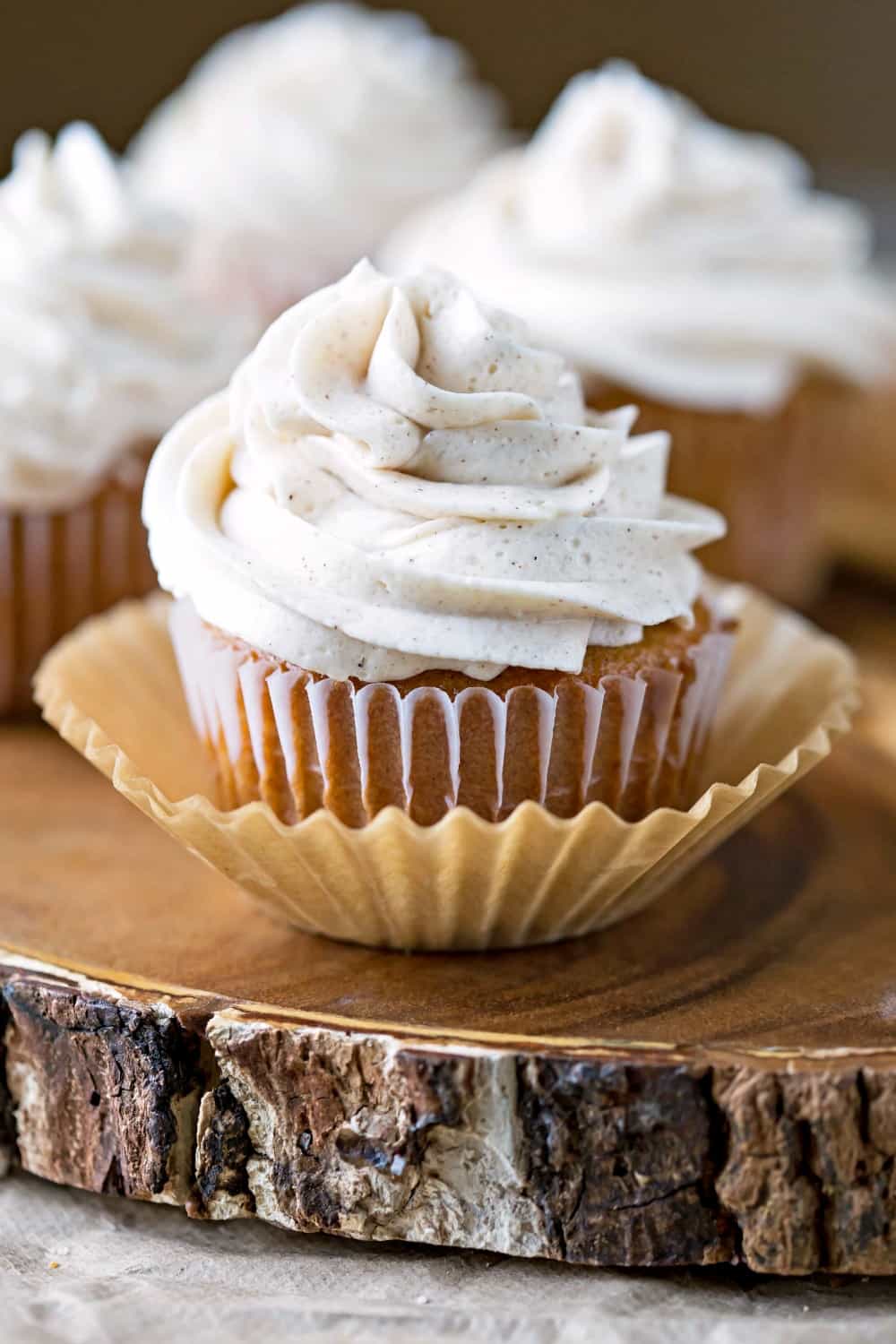 This Whipped Cinnamon Buttercream Frosting is sweet, but it's a more balanced sweet. The kind that makes you want to take another bite, not the kind that makes your teeth hurt. It's also incredibly light and airy – like buttercream meets whipped cream.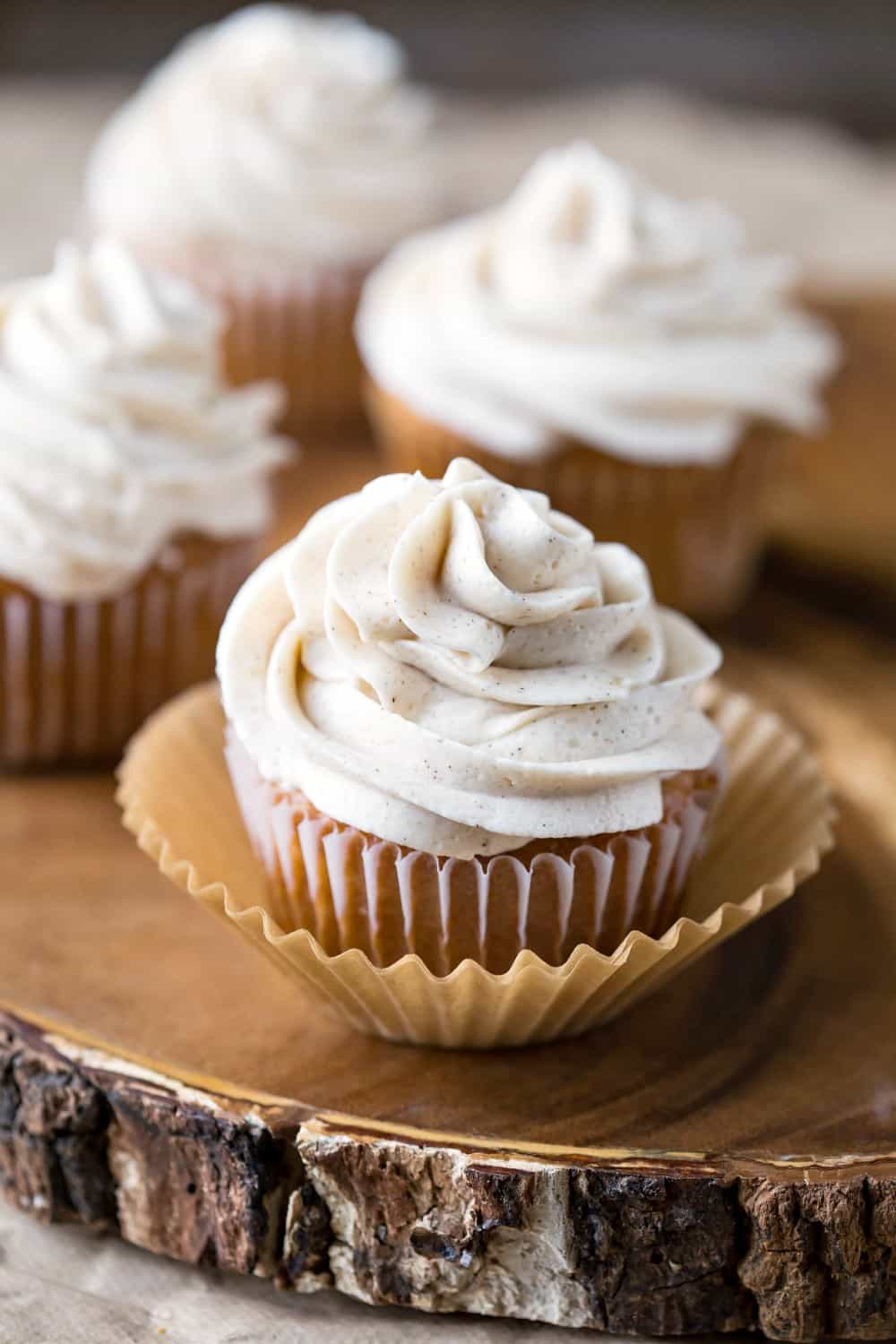 This frosting pairs really well with fall flavors like apple and pumpkin, but it's also good with basic cake flavors like chocolate and white cake.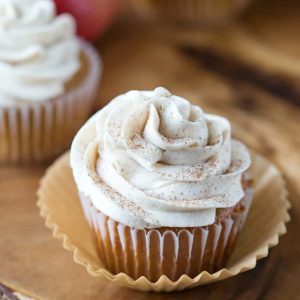 Whipped Cinnamon Buttercream Frosting
Whipped Cinnamon Buttercream Frosting
Ingredients
7 tablespoons all-purpose flour
1 1/2 cups . milk
1 1/2 tablespoons pure vanilla extract
1 1/2 cups . salted butter at cool room temperature
1 1/2 cups . granulated sugar
Pinch of salt
2 teaspoons ground cinnamon
Instructions
In a small saucepan, whisk flour into milk and heat, stirring constantly, until it thickens. It will be the consistency of a thick pancake batter. It should not look wet at this point.

Remove from heat and let it cool to room temperature.

Stir in vanilla.

While the mixture is cooling, cream the butter, sugar, and salt together until light and fluffy on medium high, about 5 minutes.

Then add the completely cooled milk mixture along with the cinnamon.

Beat it for about 5 minutes on medium-high to high until it looks like whipped cream. It may look separated at first, so keep beating it until it comes together and looks like a whipped cream.
Notes
Nutrition values are estimates. 
Nutrition
Serving: 1serving | Calories: 166kcal | Carbohydrates: 15g | Fat: 11g | Saturated Fat: 7g | Cholesterol: 30mg | Sodium: 107mg | Potassium: 29mg | Sugar: 13g | Vitamin A: 385IU | Calcium: 24mg | Iron: 0.1mg
Kate/i heart eating is a participant in the Amazon Services LLC Associates Program, an affiliate advertising program designed to provide a means for sites to earn advertising fees by advertising and linking to amazon.com. As an Amazon Associate, she earns from qualifying purchases. This participation does not constitute an endoresement of this site by Amazon.
Reader Interactions
Love this recipe?
Share your thoughts below and let's chat! Make sure to connect with me on your favorite social platform below and show me what you made!