Moist Buttermilk Pumpkin Spice Bread is a richly spiced pumpkin bread that gets its extra softness from the buttermilk, not oil.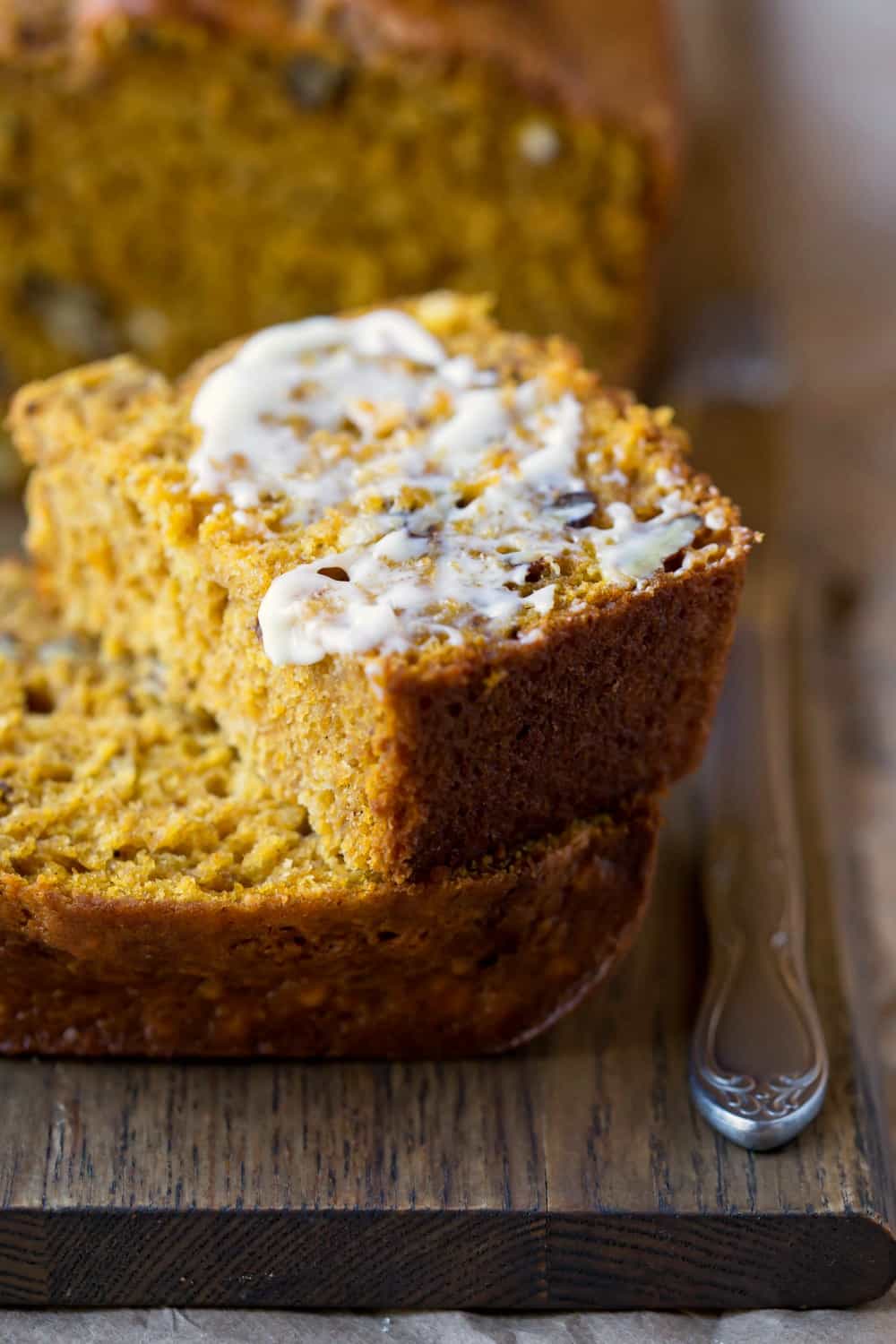 I know, I know. It's only August. Pumpkin spice everything season isn't supposed to kick-off for another week or so. But this Buttermilk Pumpkin Spice Bread is too good not to share.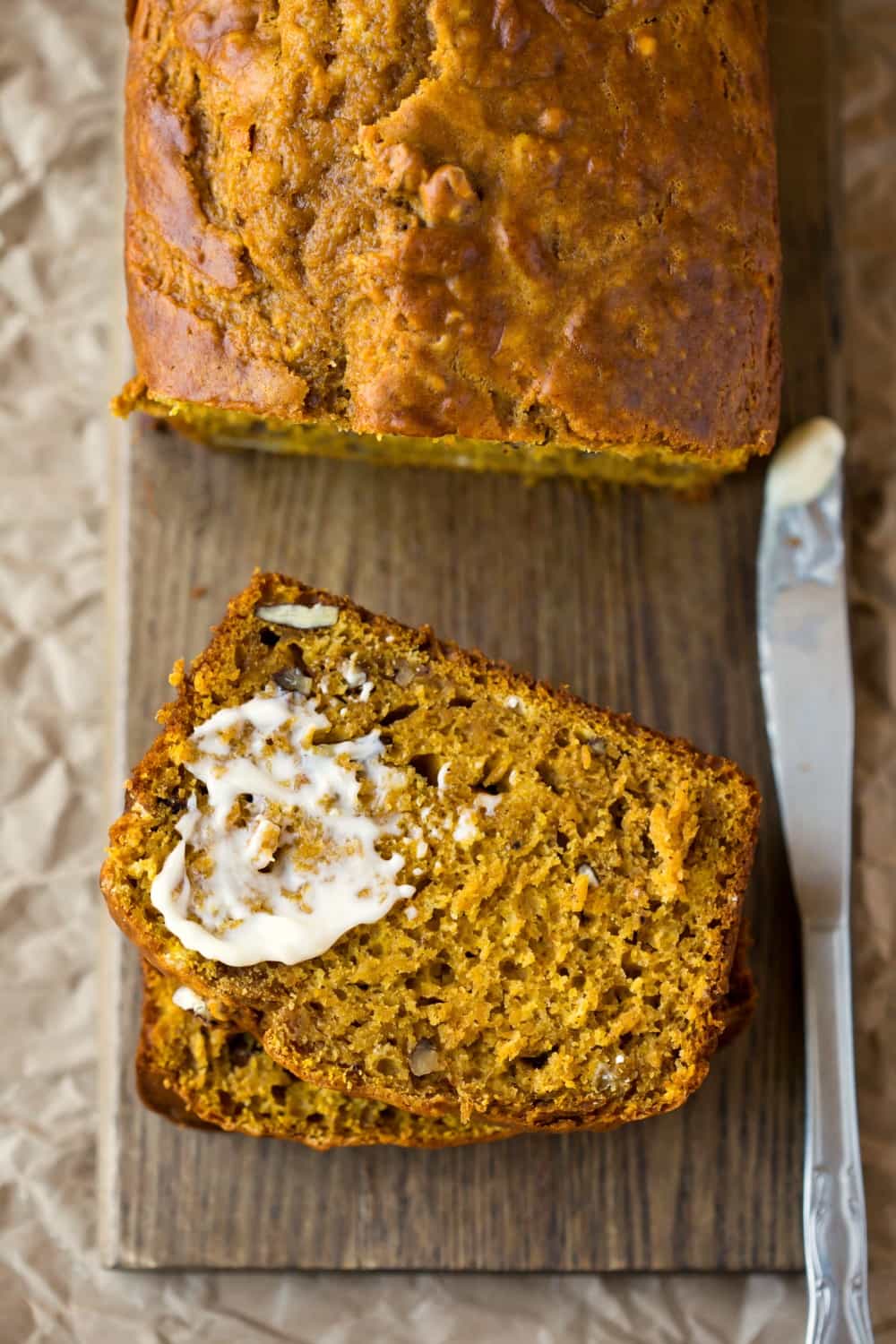 I love pumpkin spice bread. I always have. I don't remember there being pumpkin everything, and it being nearly the big deal that it is now, but I always looked forward to making pumpkin bread every fall.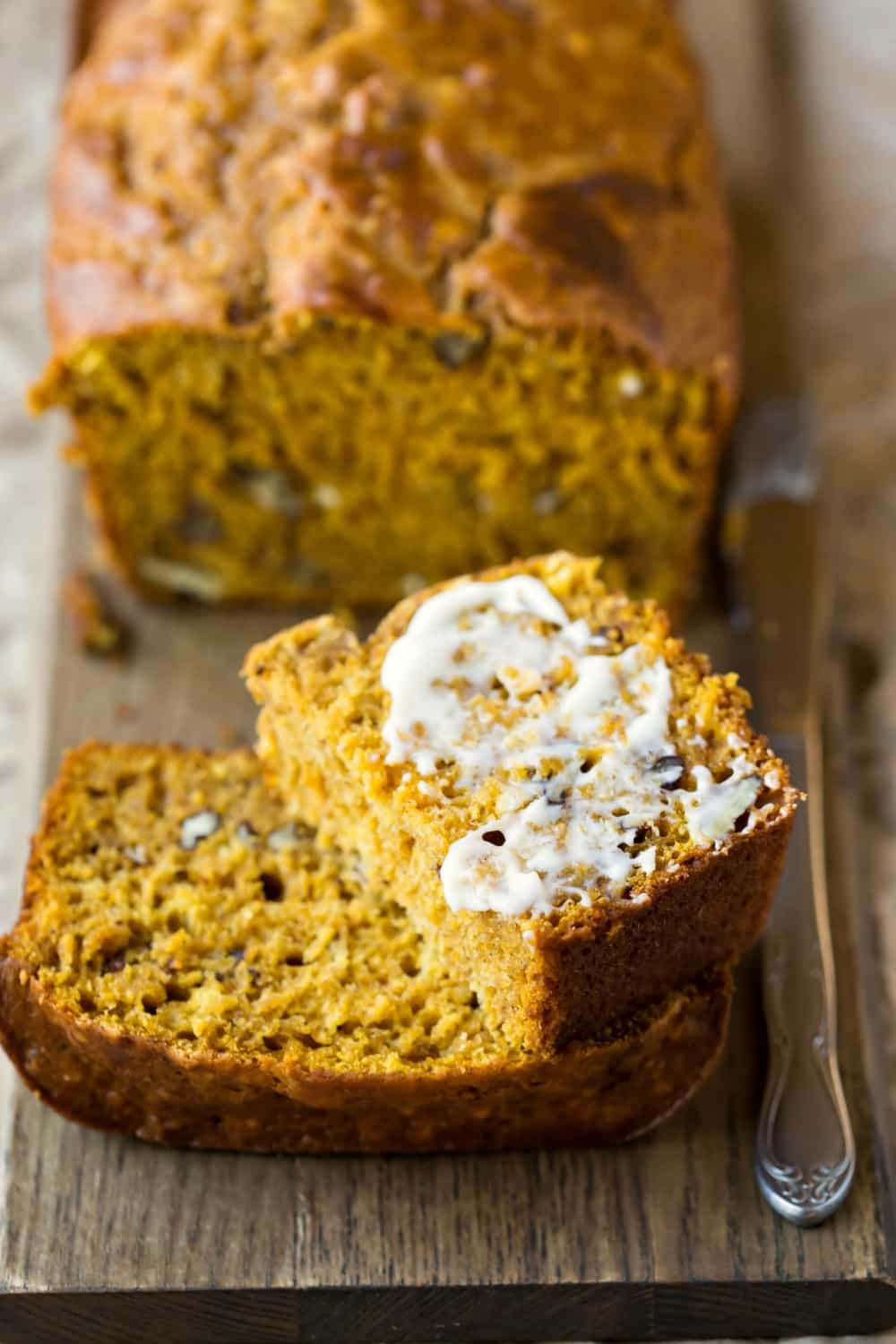 One of the things that I love most about pumpkin bread is how moist it is. I can't say that I'm a fan of the cup (or more) of oil that most pumpkin breads have to make them so moist.

Since pumpkin is already so great at making bread moist, I cut the oil and added buttermilk in for a super moist, super tasty loaf of pumpkin bread that won't leave you with any heavy, greasiness.
Buttermilk Pumpkin Spice Bread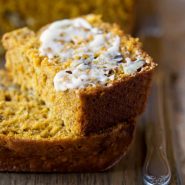 Ingredients
2 1/2 c . all-purpose flour
1 c . granulated sugar
1 1/4 tsp . baking soda
1 tsp . salt
1 T. ground cinnamon
1 1/2 tsp . ground ginger
1/2 tsp . ground nutmeg
1 c . buttermilk low-fat ok
1 c . pumpkin puree
1/4 c . vegetable oil
2 large eggs
1 tsp . vanilla extract
1 c . chopped pecans optional
Instructions
Preheat oven to 350F. Grease and flour a 9x5-inch baking dish. Set aside.

In a medium bowl, whisk together flour, sugar, baking soda, salt, and spices. Set aside.

In a large bowl, stir together buttermilk, pumpkin puree, and oil until combined.

Stir in eggs and vanilla until incorporated.

Add dry ingredients, and stir until just combined.

Stir in nuts if using.

Pour batter into prepared pan.

Bake for 55-65 minutes, or until a wooden toothpick inserted in the center comes out clean.

Remove from oven, and let cool in pan for 10 minutes.

Remove from pan and finish cooling on wire rack.