Gluten-free Flourless Fudge Cookies taste rich and fudgy – like the edge of a brownie! With less than 70 calories per cookie, they're a yummy treat that won't blow your diet! 
Raspberries were on sale here. For some reason, when I eat raspberries, I need some chocolate to go with them. I couldn't decide between cookies and brownies, so I made these Flourless Fudge Cookies.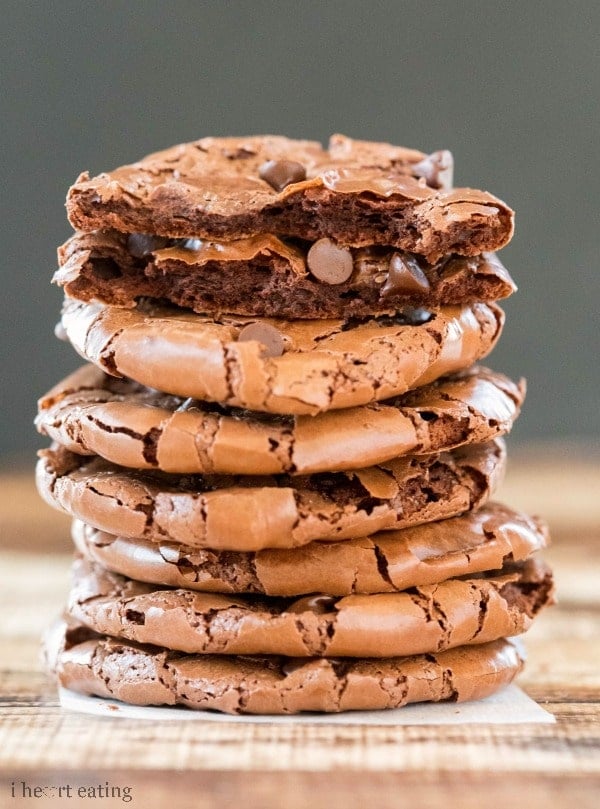 They are light and crisp at the edges, like meringue cookies. The centers are rich and fudgy like a brownie. And at 68 calories each, these cookies are lighter than most cookies. They also don't take much time at all to make. I whipped these up while the oven was preheating, and they were ready when it was ready.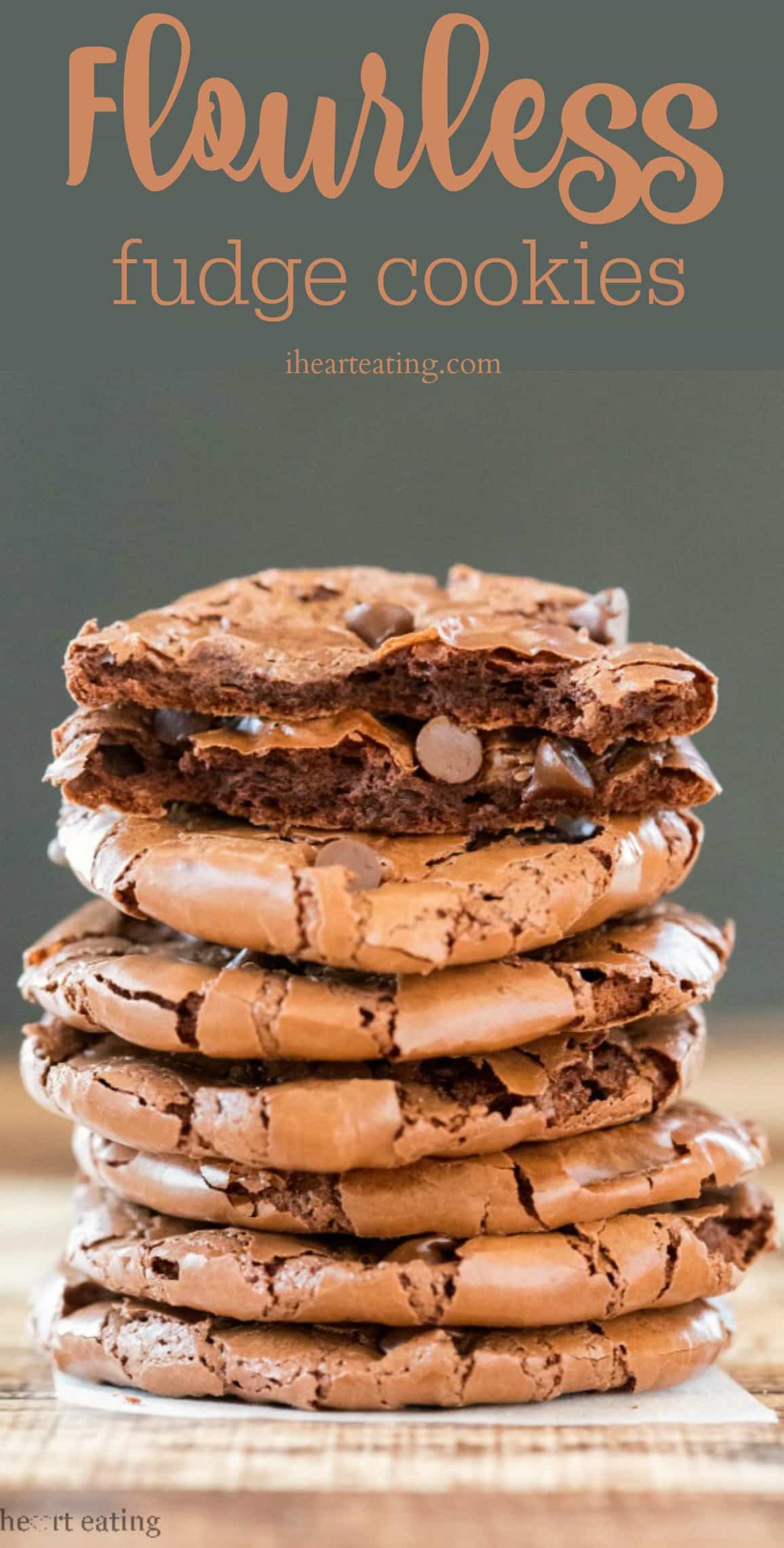 *Some people have found that they have better luck with 3 egg whites and other people have found that the recipe works better as written. You may want to start with 3 egg whites, and add the 4th egg white if needed.
Also, these are flourless fudge cookies. Please read the recipe description before you make the recipe. I've received complaints that they cookies aren't what people expected because they didn't read what the description first. The cookies will be thin. The edges are crisp, the middles are soft. The batter is not a thick cookie batter. If you want a thicker chocolate cookie this is the recipe you want. If you're looking for a softer, chewier gluten-free cookie with add-ins, this is the recipe you want.
Please understand that there are always going to be variations when you make a recipe at home. I, and many others, have made this recipe several times successfully and have never had any issues. Others have had issues. That, unfortunately, is the nature of baking. I've added a video (below) that shows how to make the cookies. I hope that the video will help provide some additional guidance.*
Flourless Fudge Cookies
Ingredients
3

c

. powdered sugar

3/4

c

. unsweetened cocoa powder

1/4

tsp

. salt

4

large egg whites

1

T

. pure vanilla extract

1/2

c

. semisweet mini chocolate chips
Instructions
Preheat the oven to 350°F.

Line two baking sheets with silicone baking mats.

This

is the set I use (affiliate link). Spray mats with nonstick cooking spray. You can also line with parchment paper.

In a large bowl, whisk together the powdered sugar with cocoa powder and salt.

Stir in the vanilla and egg whites.

Whisk just until the batter is moistened.

Stir in the chocolate chips.

Scoop the batter by the tablespoonful onto the baking sheets. Leave enough space between each cookie for them to spread (about 2 ½ " of space between each cookie).

Bake for 8-10 minutes, or until the tops are glossy and lightly cracked.

Let the cookies cool completely on the baking sheet, and store in an airtight container for up to 3 days.
Adapted from chocolateandcarrots.com