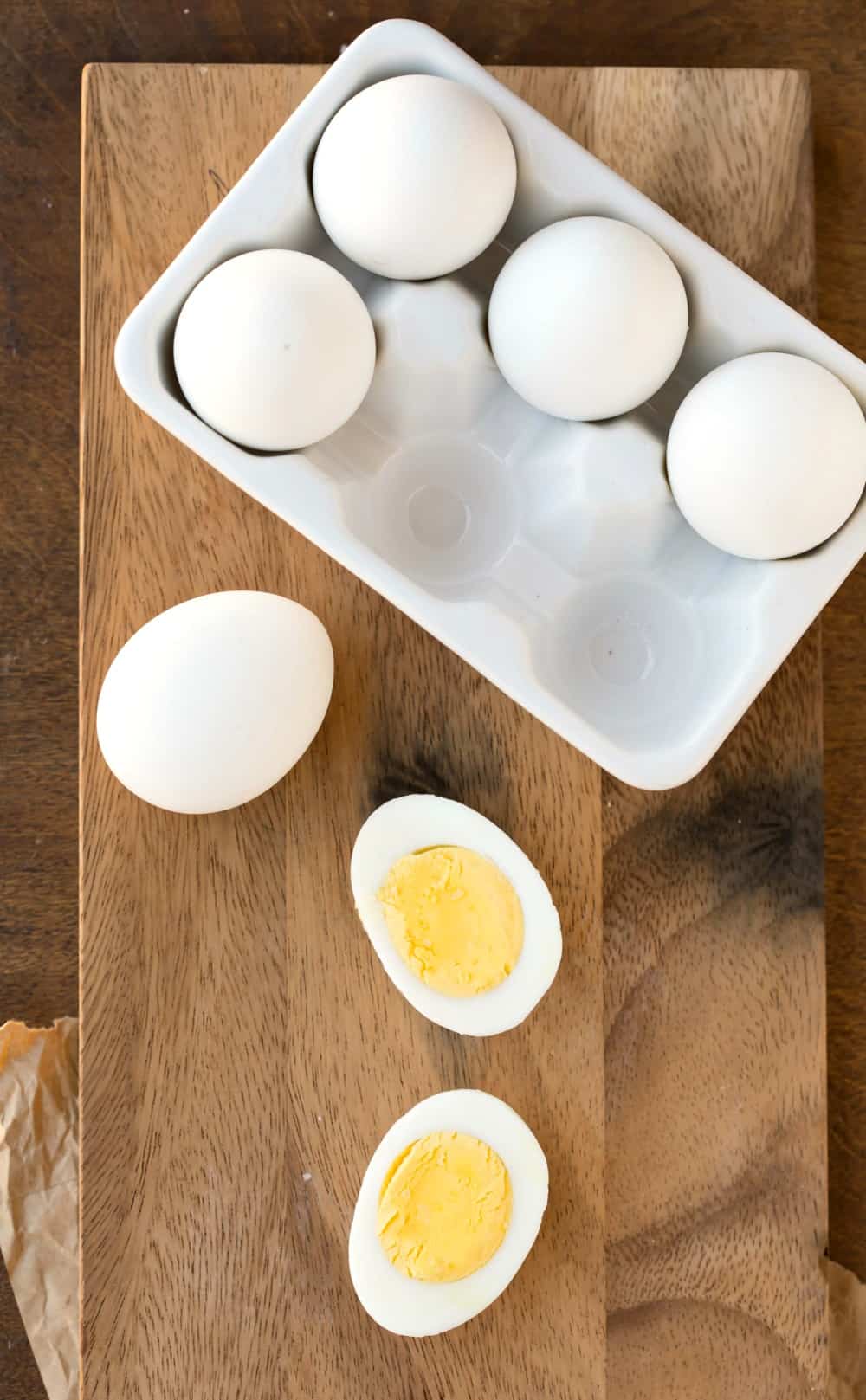 I love deviled eggs! I never made them, though, because every time I boiled my eggs they were a giant pain to peel and most of the egg white would come off with the peel.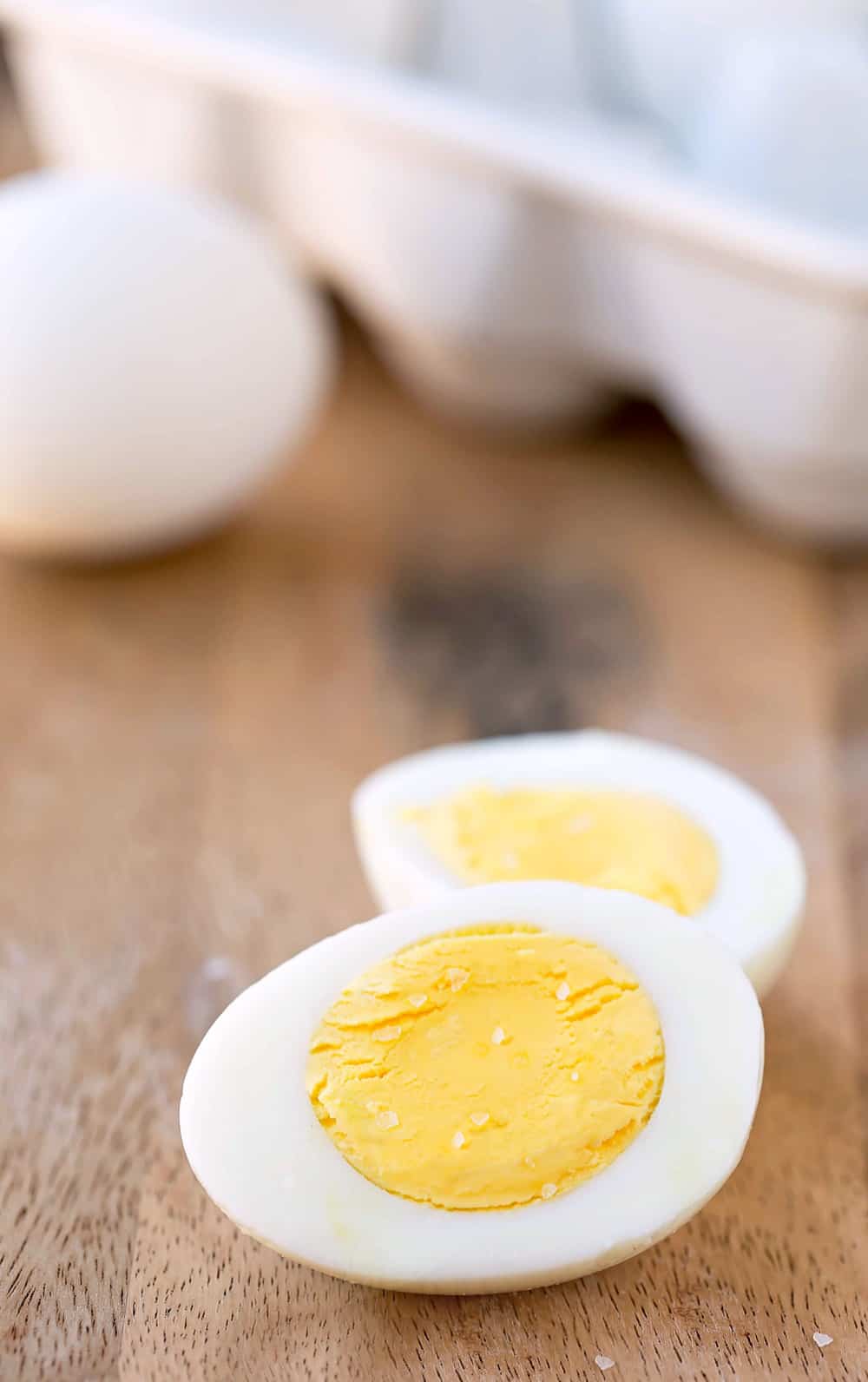 Somehow, my mom and I ended up on the subject of boiled eggs the other day, and I started to complain about what a pain they are to peel.
She asked me how I was cooking them, and I told her that I was letting the water come to a boil, dropping the eggs in (cracking several as I went), and then boiling them for about 20 minutes or so.
Turns out, I have been making hard boiled eggs the wrong way, which is why I was ending up with half of the egg white stuck to the shell and an ugly gray ring around the yolk.
So, here's how to make perfect hard boiled eggs:
How to Make Perfect Hard Boiled Eggs
How to make perfect hard boiled eggs
Prep Time: 1 minute
Cook Time: 15 minutes
Total Time: 16 minutes
Course: Snack
Cuisine: American
Keyword: eggs
Servings: 12 servings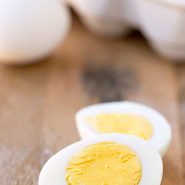 Instructions
Place your eggs in a pot.

Fill pot with enough cold water to cover the eggs and come 1-inch above the eggs.

Bring the water to a rolling boil.

Once the water reaches a rolling boil, remove pot from heat and cover.

Let the pot sit (covered) for 15 minutes.

Drain the hot water.

Rinse eggs in cold water.
Recipe Notes
*Make sure that you get the water to a rolling boil. Otherwise, the eggs won't be completely cooked. If you aren't sure what a rolling boil looks like, check out this link. 
**Nutrition values are estimates. 
Nutrition facts per serving (1serving)
Calories: 62kcal
Fat: 4g
Saturated fat: 1g
Cholesterol: 163mg
Sodium: 62mg
Potassium: 60mg
Protein: 5g
Vitamin A: 4.8%
Calcium: 2.5%
Iron: 4.3%