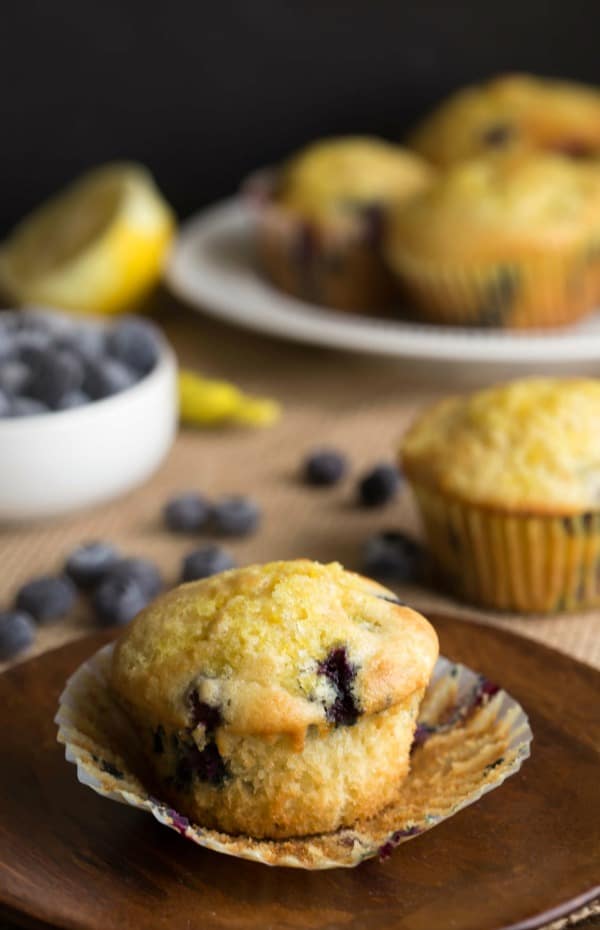 Blueberry muffins are such a nostalgic food for me. I can't make them without thinking about my mom. My mom makes amazing blueberry muffins, and she always topped them with a little lemon zest. That little bit of extra flavor really made the muffins.
These Blueberry Lemon Ricotta Muffins are a combination of two other recipes – my Blueberry Lemon Ricotta Pancakes and my Blueberry Lemon-Sugar Muffins. The buttermilk and ricotta help to make the muffins nice and tender.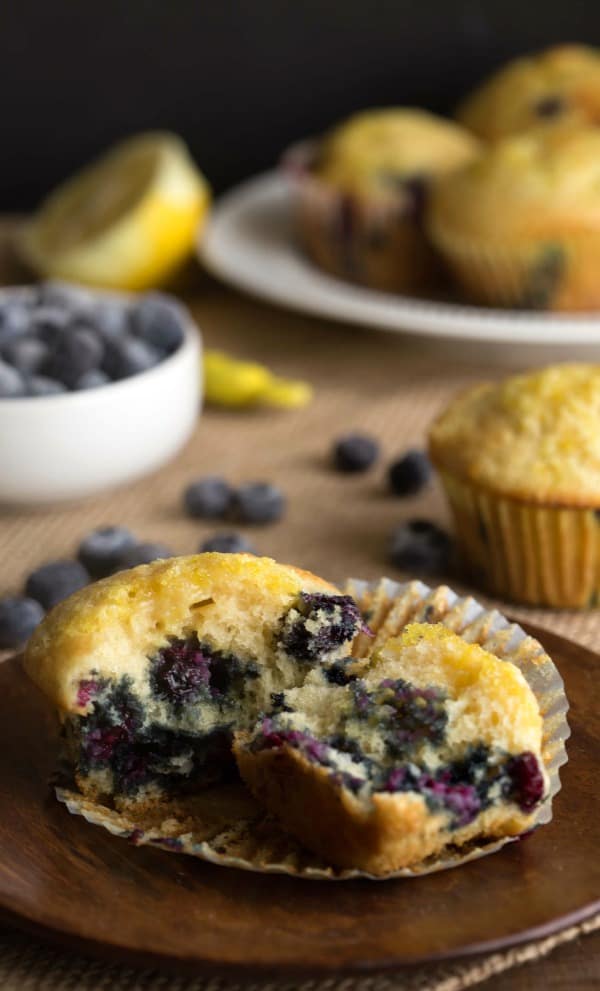 They're full of blueberries, and the lemon sugar really puts these muffins over the top. If you like a lot of sugar on top, you'll want to double the amount of lemon sugar so that you have plenty.
Blueberry Lemon Ricotta Muffins
Prep Time: 10 minutes
Cook Time: 12 minutes
Total Time: 22 minutes
Servings: 16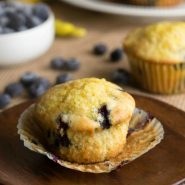 Ingredients
Lemon Sugar
2 T . granulated sugar
2 tsp . finely grated zest
Muffins
2 ½ c . all-purpose flour
1 c . granulated sugar
1 ½ tsp . baking soda
1 tsp . salt
2 large eggs
1/4 c . butter melted
1/4 c . part-skim ricotta cheese
1 c . low-fat buttermilk
2 T . fresh lemon juice
1 tsp . vanilla extract
6 oz package fresh blueberries about 1 ¼ cups
1 tsp . grated lemon zest
Instructions
Preheat the oven to 425 F. Grease or line 16 muffin cups.

To prepare the lemon sugar, stir together the granuated sugar and the lemon zest. Set aside.

In a medium bowl, whisk together flour, sugar, baking soda, and salt. Set aside.

In a separate large bowl, whisk eggs.

Whisk in butter, ricotta, and buttermilk until combined.

Add lemon juice and vanilla; whisk until well-combined.

Stir in flour mixture until just combined.

Carefully fold in blueberries and lemon zest.

Divide the batter among the prepared muffin tins.

Top with lemon sugar.

Bake for 12-20 minutes, or until a wooden toothpick comes out clean.

Let cool for 10 minutes before removing from pan.