How to make chocolate ganache! This easy chocolate ganache recipe takes just 2 ingredients and makes ganache with the perfect consistency.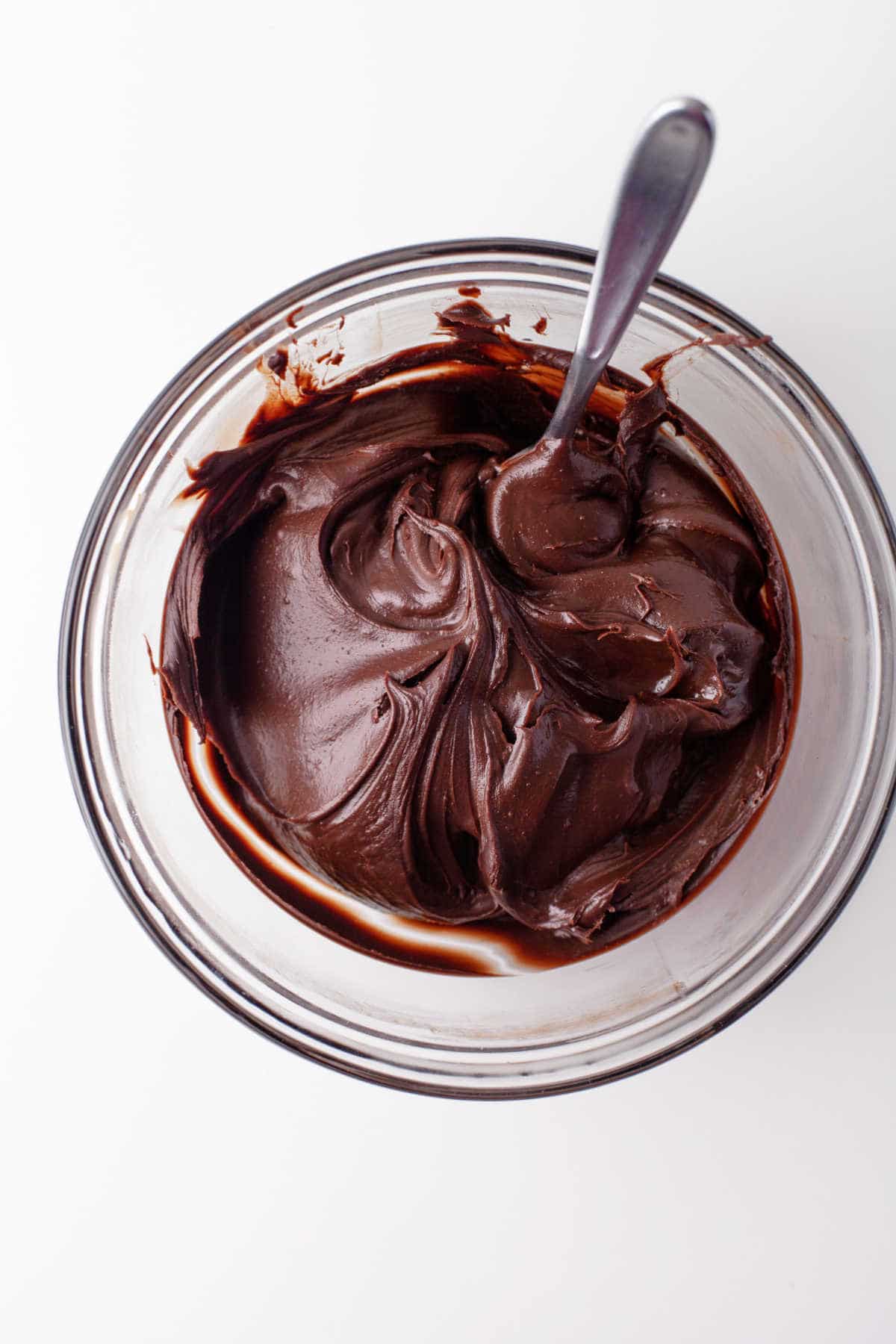 What is chocolate ganache?
Chocolate ganache is a combination of chocolate and heavy cream. It is incredibly rich with a silky smooth texture and shiny appearance. Since it's made with only two ingredients, it's so easy to whip up any time.
The beautiful shine and intense chocolate flavor makes ganache a fantastic frosting, filling, or even dip.
How to make chocolate ganache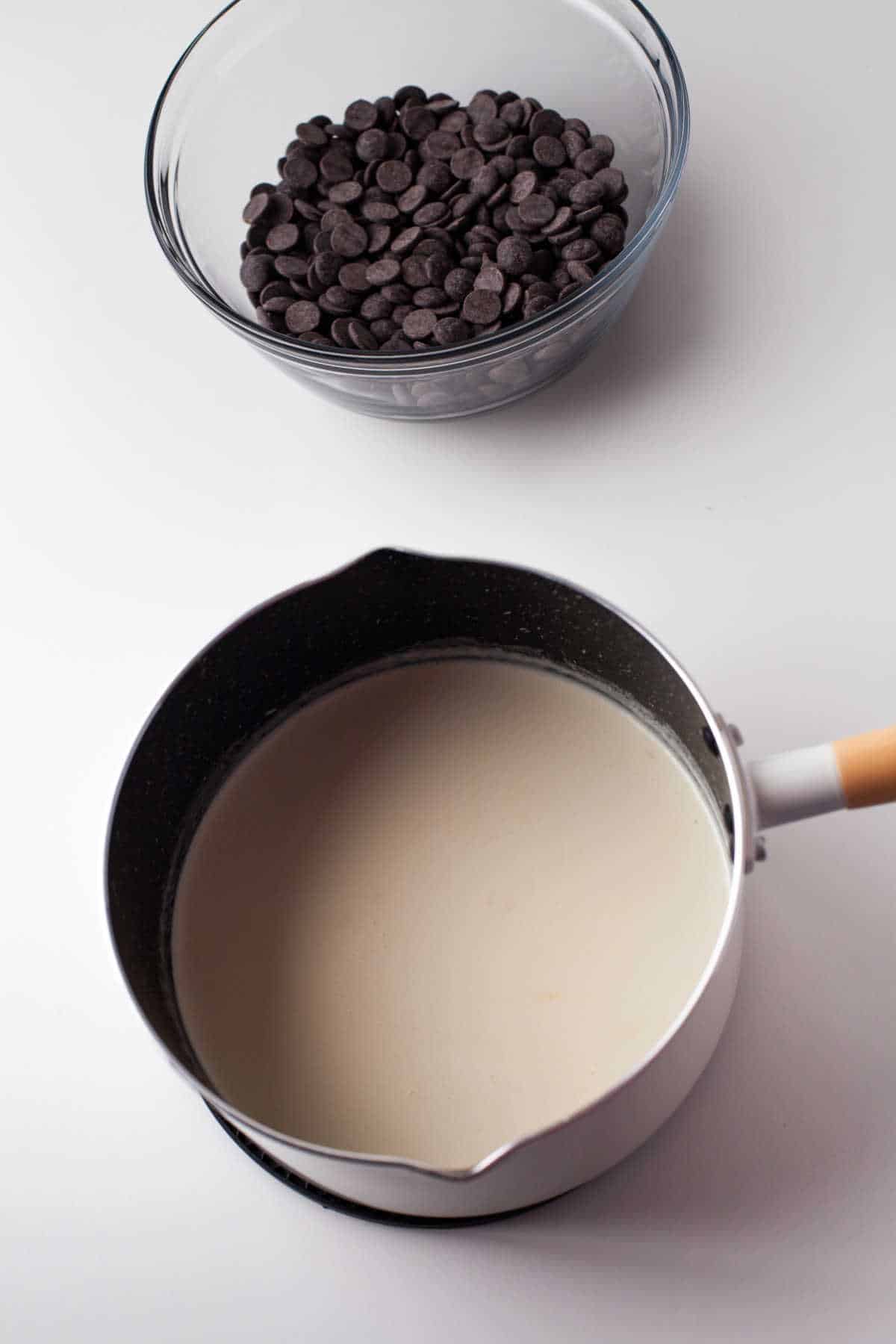 >>Step 1 Add the chocolate chips or chopped chocolate to a heat-proof bowl. Set aside.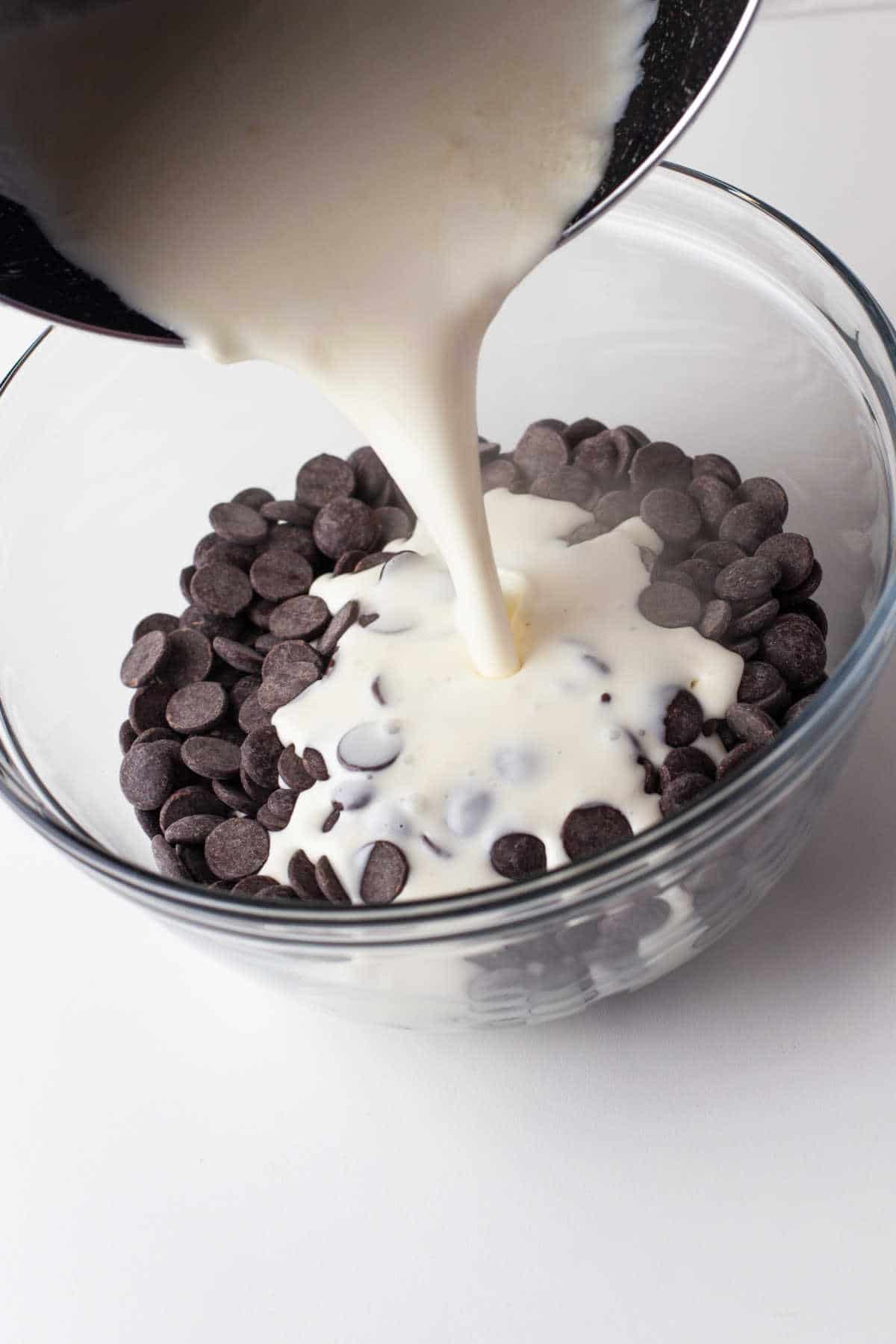 >>Step 2 Heat the heavy whipping cream in a small saucepan or pot just until it begins to simmer. Remove from heat and pour over the chocolate chips.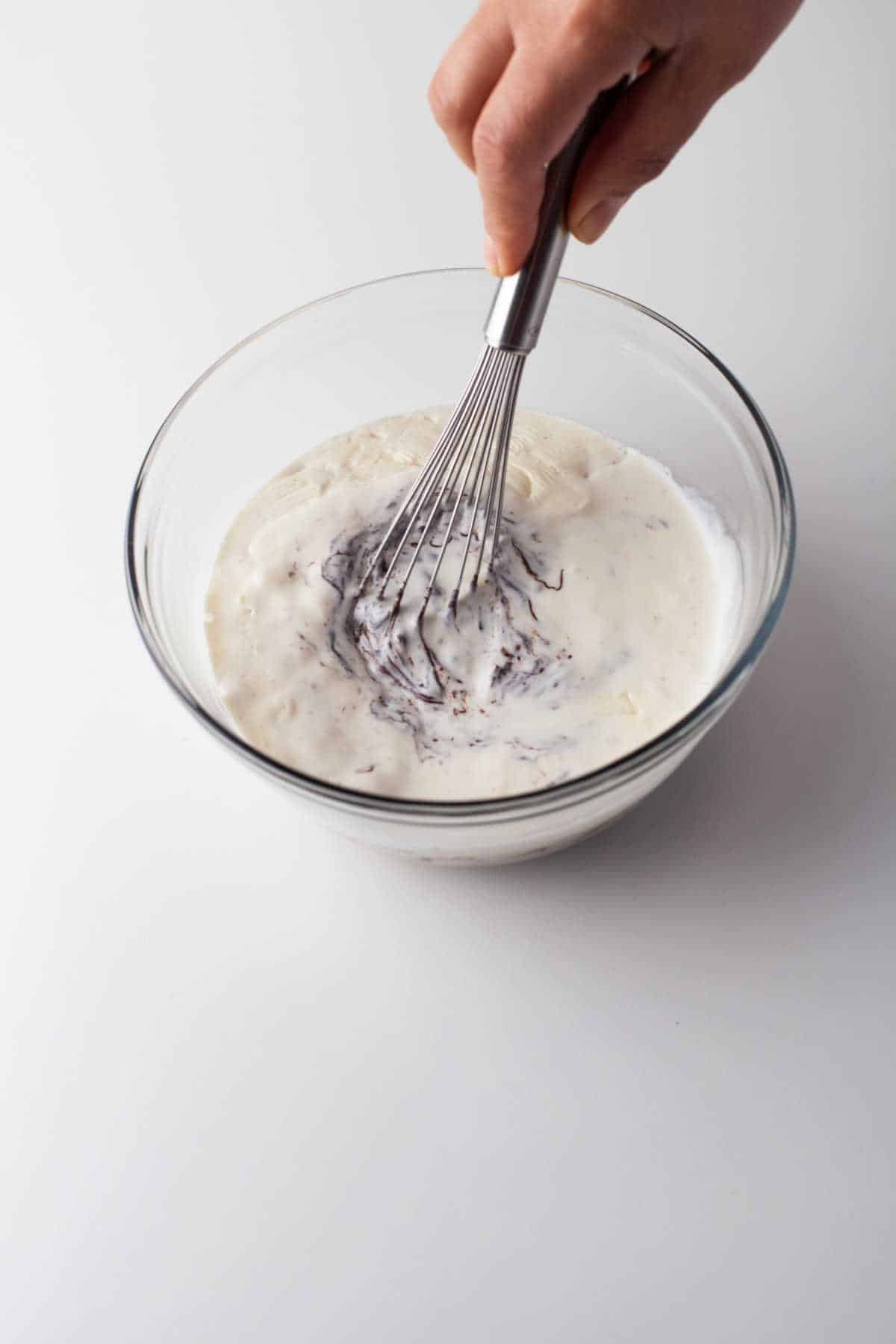 >>Step 3 Cover with foil and let it sit for 5 minutes without stirring. Uncover and whisk until combined.
Let it sit for 30 minutes at room temperature, stirring occasionally, until it sets up a bit.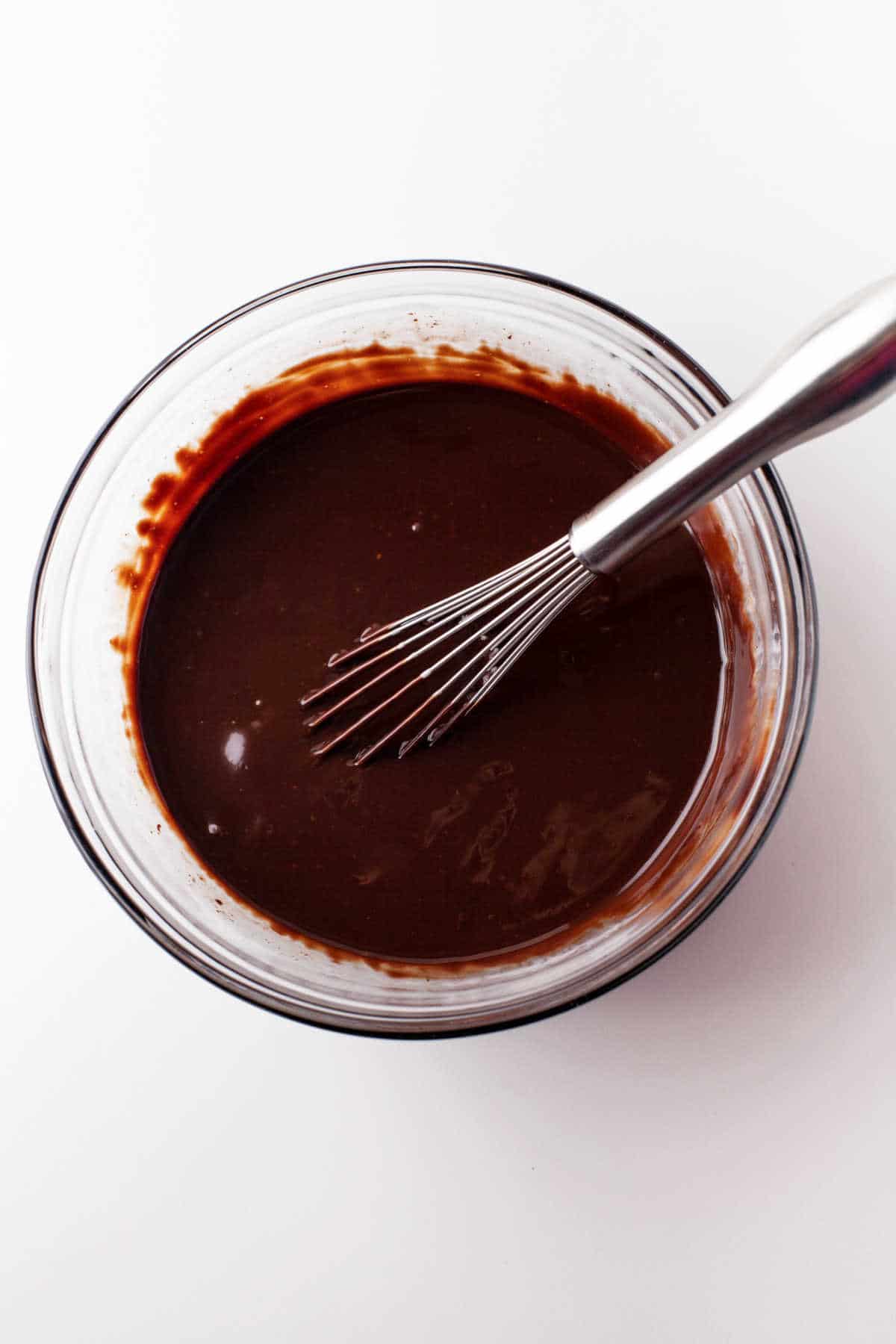 Tips
Chocolate Chips: You can use dark, semisweet, or bittersweet chocolate chips in this recipe depending on how sweet you want your ganache to be. I've also used baking chocolate. If using baking chocolate, be sure to very finely chop it so that it will melt.
Cream: You need to use heavy cream in this recipe. Using something like half-and-half will give you a runnier ganache.
Flavorings: Feel free to add a little flavoring or extract to give it a little twist (1/4 or 1/2 teaspoon to taste).
Heating the cream: It's important that the cream doesn't boil because it could curdle. Also, the cream should be just hot enough to melt the chocolate but not so hot that it will cause the chocolate to become grainy.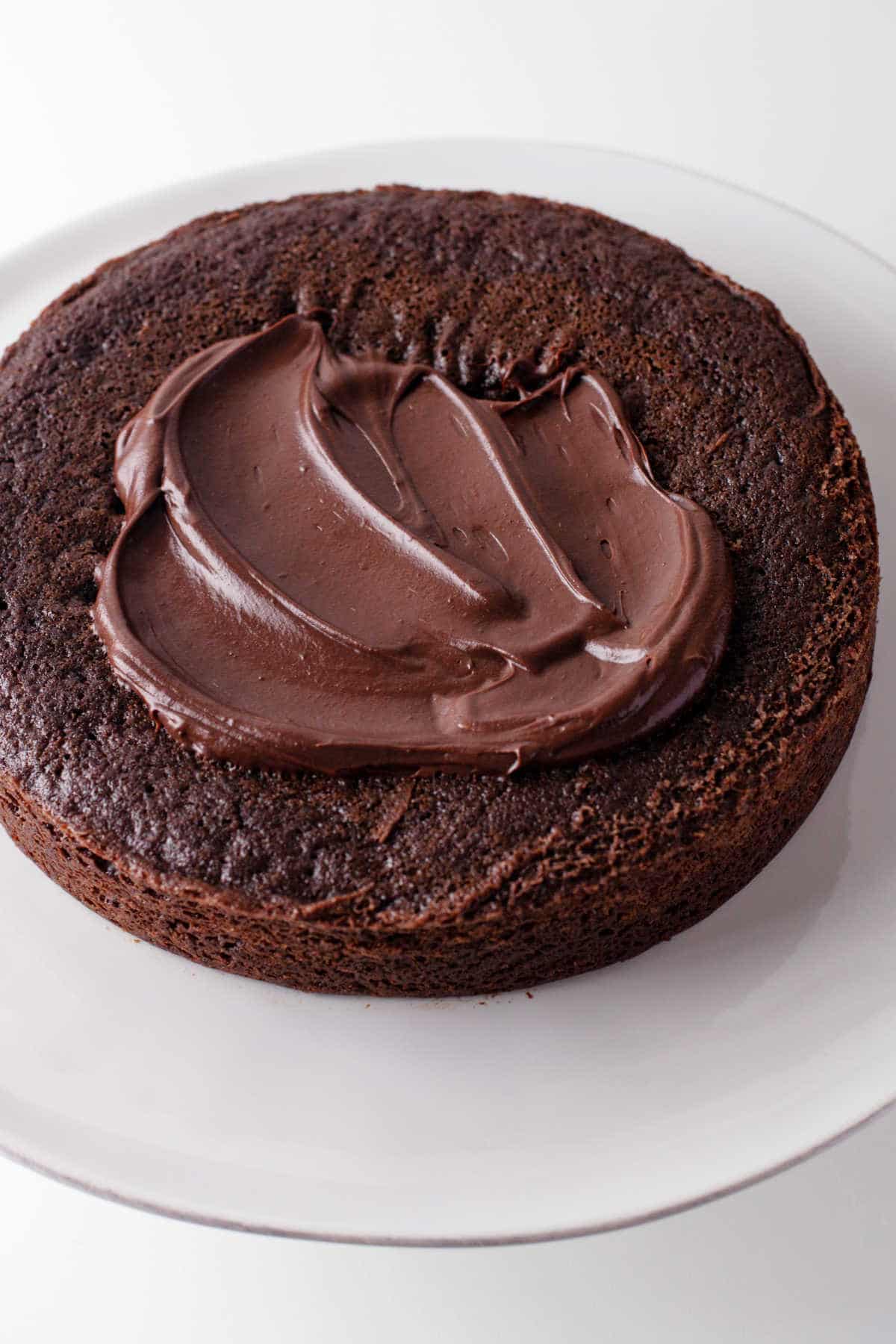 FAQs
What type of chocolate of chocolate is best for making chocolate ganache?
I recommend using good-quality semi-sweet chocolate chips. It's important to use good-quality chocolate so that it will melt nicely. However, dark or bittersweet chocolate would also work.
What's the difference between chocolate ganache and frosting?
Ganache is made from chocolate and cream. It is soft and spreadable, and it's commonly used as a topping or filling.

Frosting can be made from any number of ingredients. For example, in the United States, frosting is commonly made from butter and powdered sugar. It is also used as a topping or a filling. Frosting can be softer and spreadable or stiffer and pipeable.

Can I use ganache as frosting?
You can! Simply spread it onto a cake or cupcakes for a rich and delicious chocolate ganache frosting. Drizzling or spreading ganache over a bundt cake is one way to dress up the cake. It can also be used a filling for cookie sandwiches.
How can I make whipped ganache?
Once the ganache has cooled, use a hand mixer or stand mixer to whip it on medium until light and fluffy. It should take about 3-4 minutes.
Can I pipe ganache?
You can! Once the ganache has cooled, chill it until it reaches the desired consistency. Then, simply pipe the chilled ganache. This works well for simple piping.
Does chocolate ganache get hard?
No, it doesn't harden. Ganache will set up as it cools, but it won't harden the way that a candy coating like almond bark will.
Can I make ganache thicker?
You can! Simply use more chocolate to make a thicker ganache.
Can I make ganache thinner?
You can! Add additional cream to thin the ganache out and make it more of a glaze.
Can you flavor ganache?
Sure! Simply stir in 1/4-1/2 teaspoon of flavoring or extract, like vanilla extract or peppermint extract, in step 7.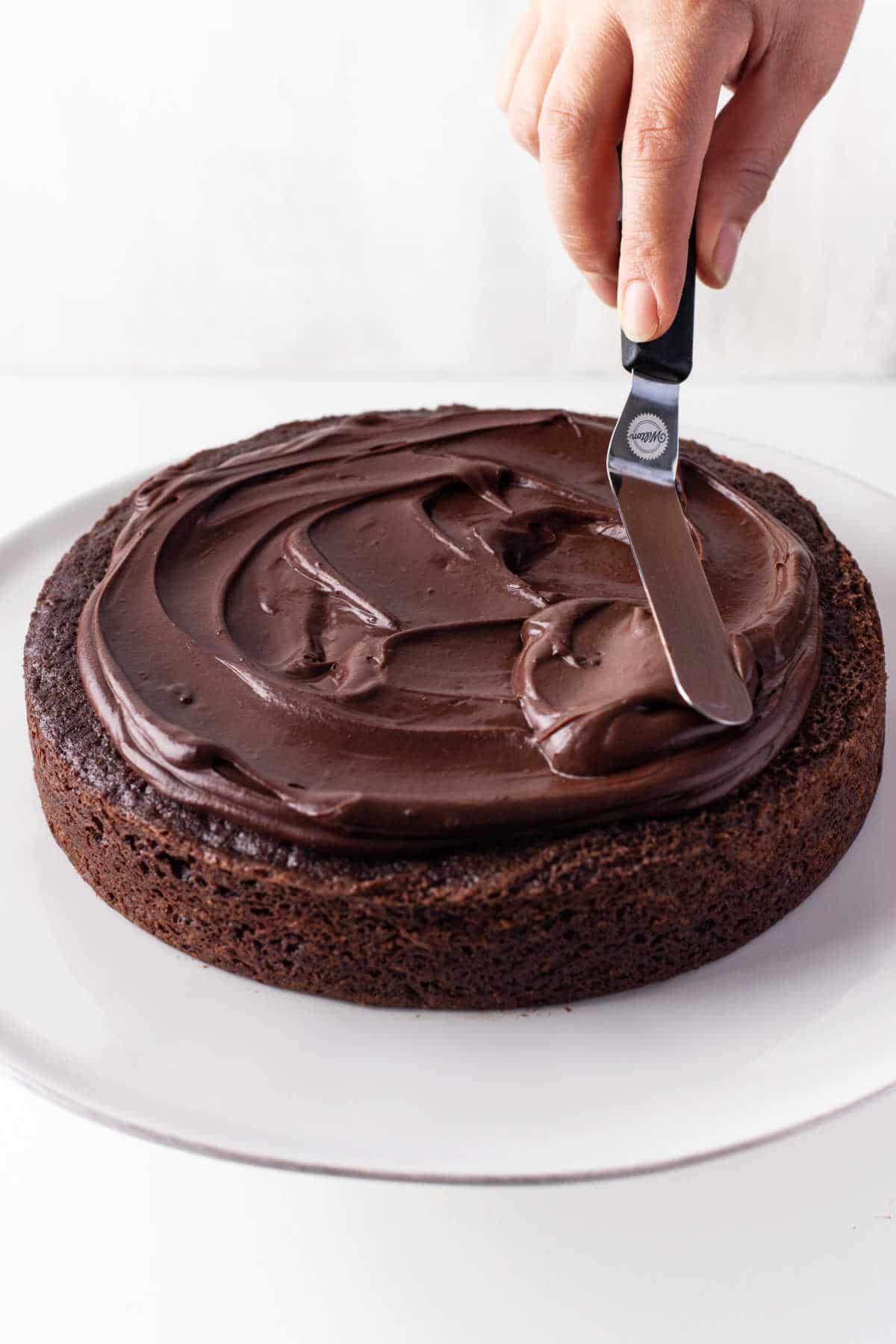 Storage
I recommend storing the ganache (or anything you use the ganache on) in the fridge.
Recipes that go well with chocolate ganache
If you've tried this chocolate ganache recipe, don't forget to rate the recipe and leave me a comment below. I love to hear from people who've made my recipes!
You can subscribe to receive my latest recipe newsletters or follow me on Facebook, Instagram and Pinterest for even more delicious food.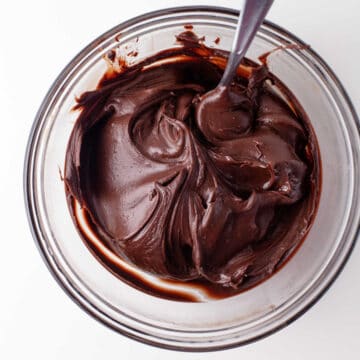 Chocolate Ganache
Easy, 2-ingredient chocolate ganache recipe that makes perfect, spreadable ganache.
Ingredients
8 ounces good-quality semisweet chocolate chips1
1/2 cup heavy cream2
Instructions
Place the chocolate chips in a heat-proof bowl.

Heat the cream over low heat until just simmering. Do not boil.

Remove cream from heat and pour over chocolate chips.

Place a piece of aluminum foil over the bowl and seal.

Let the cream/chocolate chips sit for 5 minutes without stirring.

Remove the foil.

Stir until the chocolate chips have melted and mixture is smooth and well-combined.

Let the ganache sit, uncovered, for 30 minutes, stirring occasionally, to set up before using.
Notes
Chocolate: Using a quality chocolate chip makes a difference. Some cheap chocolate chips are made with extra fillers and binders that keep them from melting properly. 
Heavy cream: Please do NOT substitute half-and-half. It will give you a thinner, runny ganache. 
Nutrition values are estimates. 
Nutrition
Serving: 1serving | Calories: 204kcal | Carbohydrates: 16g | Protein: 3g | Fat: 14g | Saturated Fat: 12g | Cholesterol: 21mg | Sodium: 36mg | Potassium: 191mg | Fiber: 1g | Sugar: 10g | Vitamin A: 219IU | Vitamin C: 1mg | Calcium: 96mg | Iron: 1mg
Originally published February 3, 2020. Updated with additional pictures, tips, and information on January 7, 2022.
Reader Interactions
Love this recipe?
Share your thoughts below and let's chat! Make sure to connect with me on your favorite social platform below and show me what you made!