I love butter! My family teases me about how I love a little bread with my butter, and I've passed that love on to my kids. I have to watch my sticks of butter when I set them out to soften, or they'll end up with little bites out of them.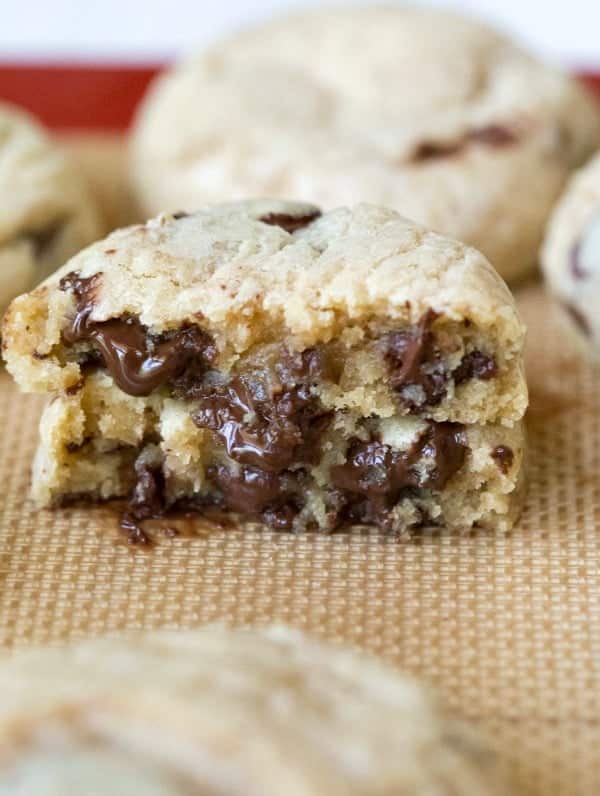 Well, I think I just found my new butter. I had heard great things about coconut oil, but I hadn't tried it because the little jars at the grocery store were fairly expensive. I finally bought some when I found it at my local warehouse club, and now I wish I hadn't waited so long to try it because coconut oil is awesome!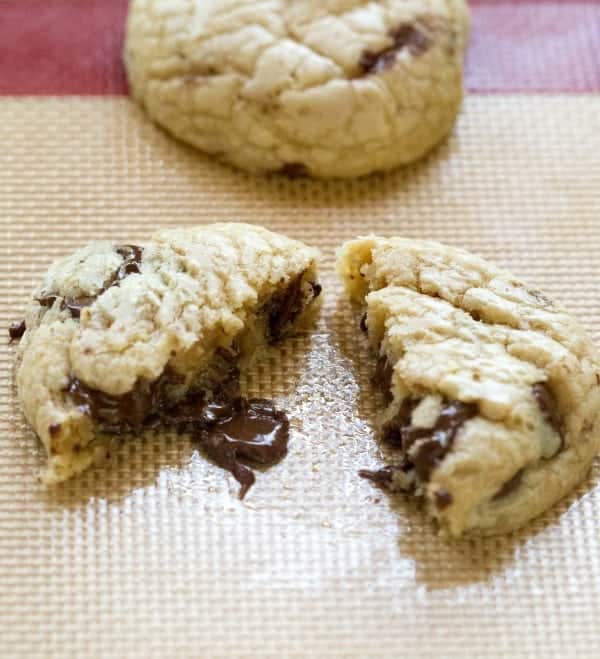 These coconut oil chocolate chunk cookies are thick and soft (see the notes below), and they have a great coconut flavor. And, unlike many of my cookie recipes, this dough doesn't need to be refrigerated for hours before it can be baked (you can refrigerate it if you don't want to bake all of the cookies at once, though).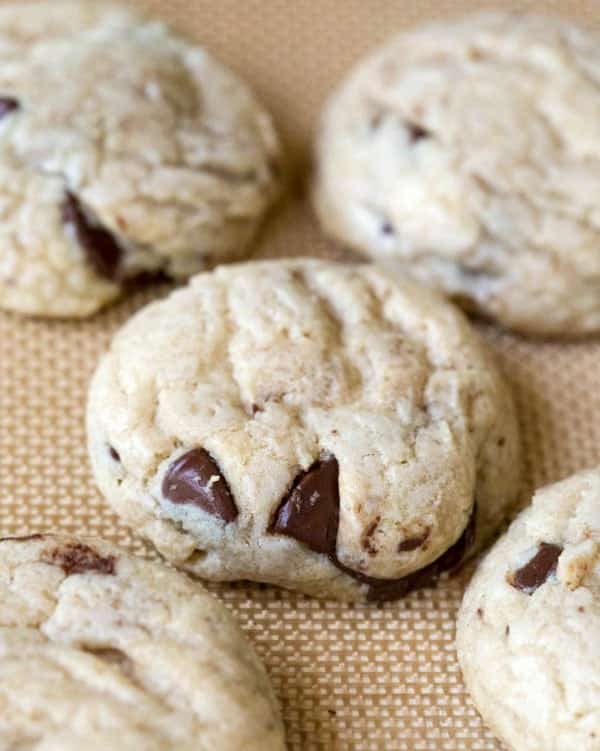 I have a couple notes about working with coconut oil for you. You'll want your coconut oil to be solid for this recipe.  If your oil is partially melted, you'll need to up the amount to 1 cup and refrigerate the dough for about 30 minutes before baking. You'll end up with a thicker cookie (like the ones pictured below). If, however, you want a thinner cookie (like the ones pictured above), then you'll want to bake the dough right away without chilling it.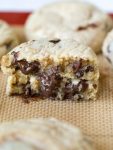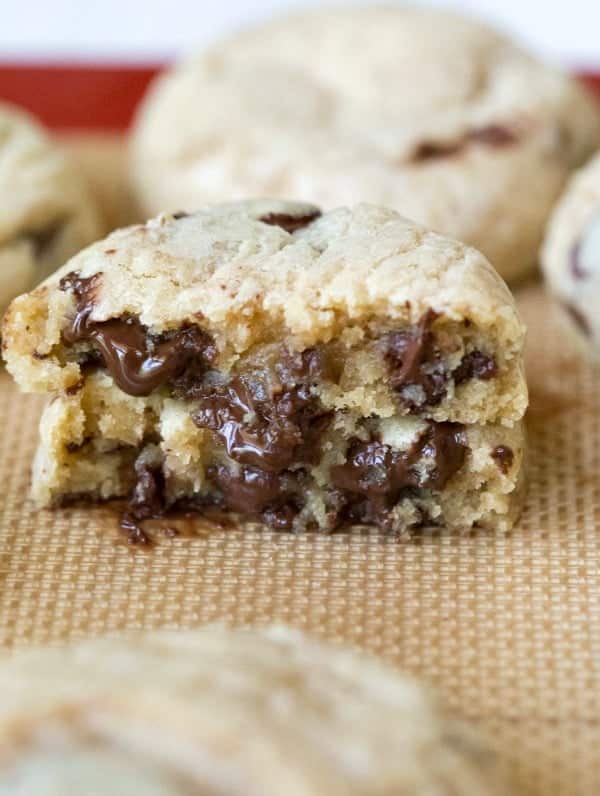 Coconut Oil Chocolate Chunk Cookies
Ingredients
3/4

c

. solid coconut oil

I use extra virgin

1

c

. brown sugar

1/3

c

. granulated sugar

2

large eggs

1

T

. vanilla extract

3

c

. all-purpose flour

2

T

. cornstarch

1

tsp

½ . baking soda

1

tsp

. kosher salt

1

c

. semisweet chocolate chunks or disks
Instructions
Preheat oven to 350 F. Line two cookie sheets with silicone baking mats or parchment paper.

Beat

in eggs one at a time, scraping down the sides as needed.

Stir in vanilla extract until incorporated.

In a separate medium bowl, whisk together the flour, cornstarch, baking soda, and salt.

Stir in flour mixture until just incorporated.

Stir in chocolate chunks or disks until just combined.

Drop scoops of dough onto prepared cookie sheets using a medium cookie scoop (1 ½ tablespoons).

Bake for 7-9 minutes. You want the edges to be just barely golden brown.

Remove from oven, and let cool for 5-10 minutes on the cookie sheet.

Transfer to wire rack to finish cooling.