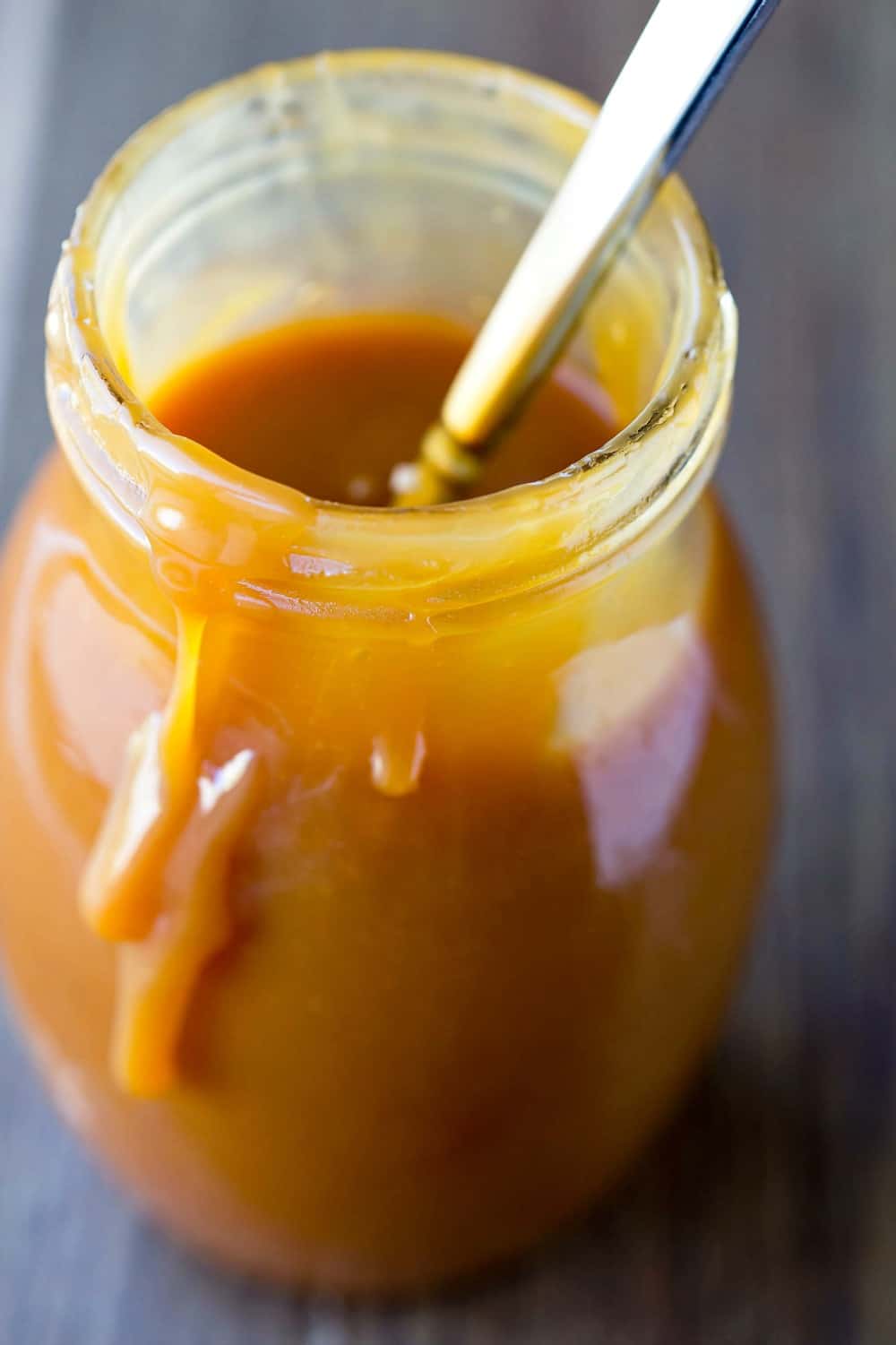 Do you have a food that, no matter how many times you try, just never comes out right? I have couple, but the one that was the worst was caramel. I've burned it, and I've boiled the water out and been left with a solid clump of sugar. If there is a way to ruin a batch of caramel, I've done it – twice.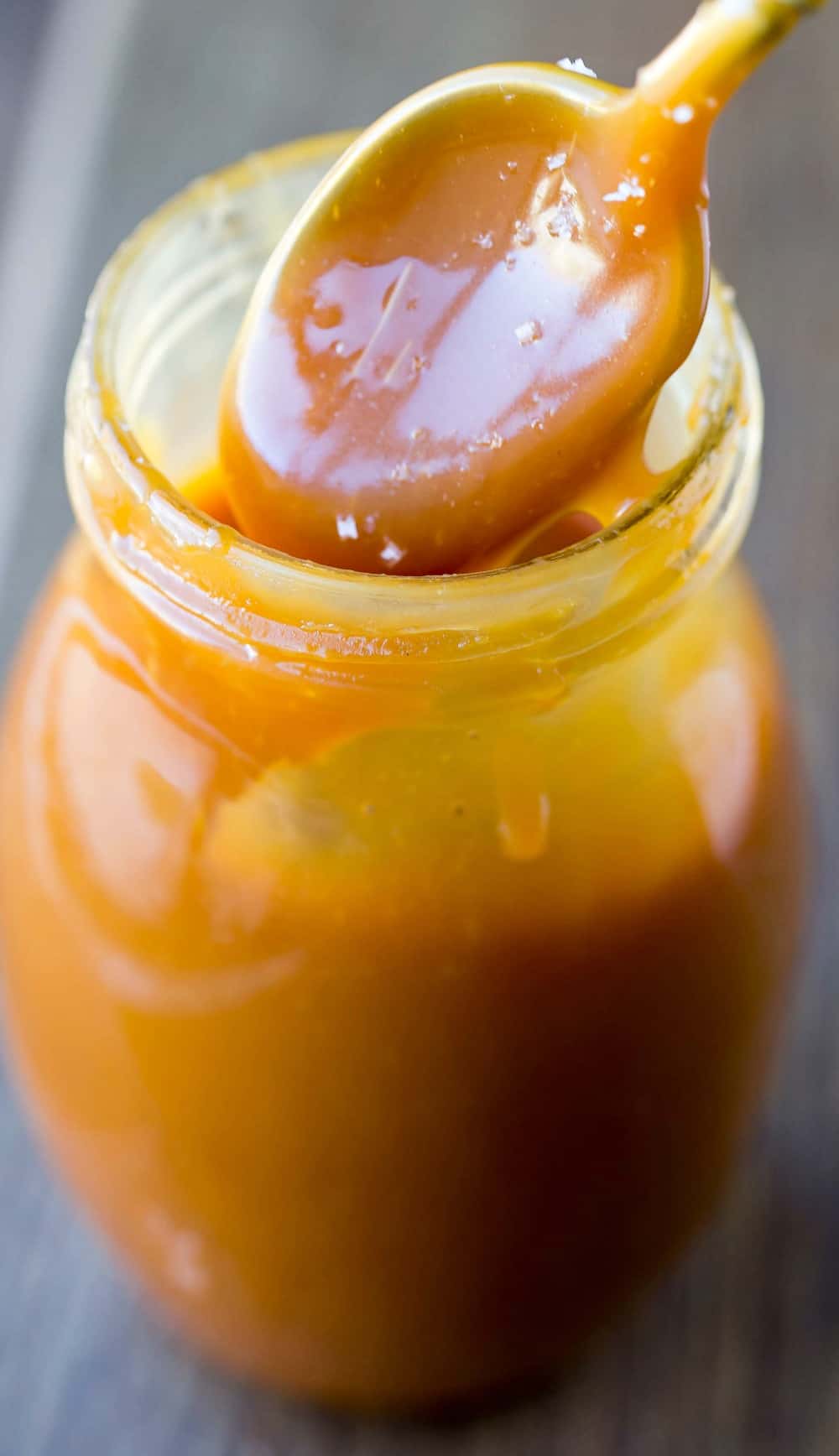 On my 3, 187th attempt, I found a faster, easier way that, best of all, actually ended with caramel sauce. Delicious, buttery, sweet and salty caramel sauce.
This salted caramel sauce is part of Friday's recipe, so please come back then for that, but, in the mean time, this sauce was just so good that it needed its own post.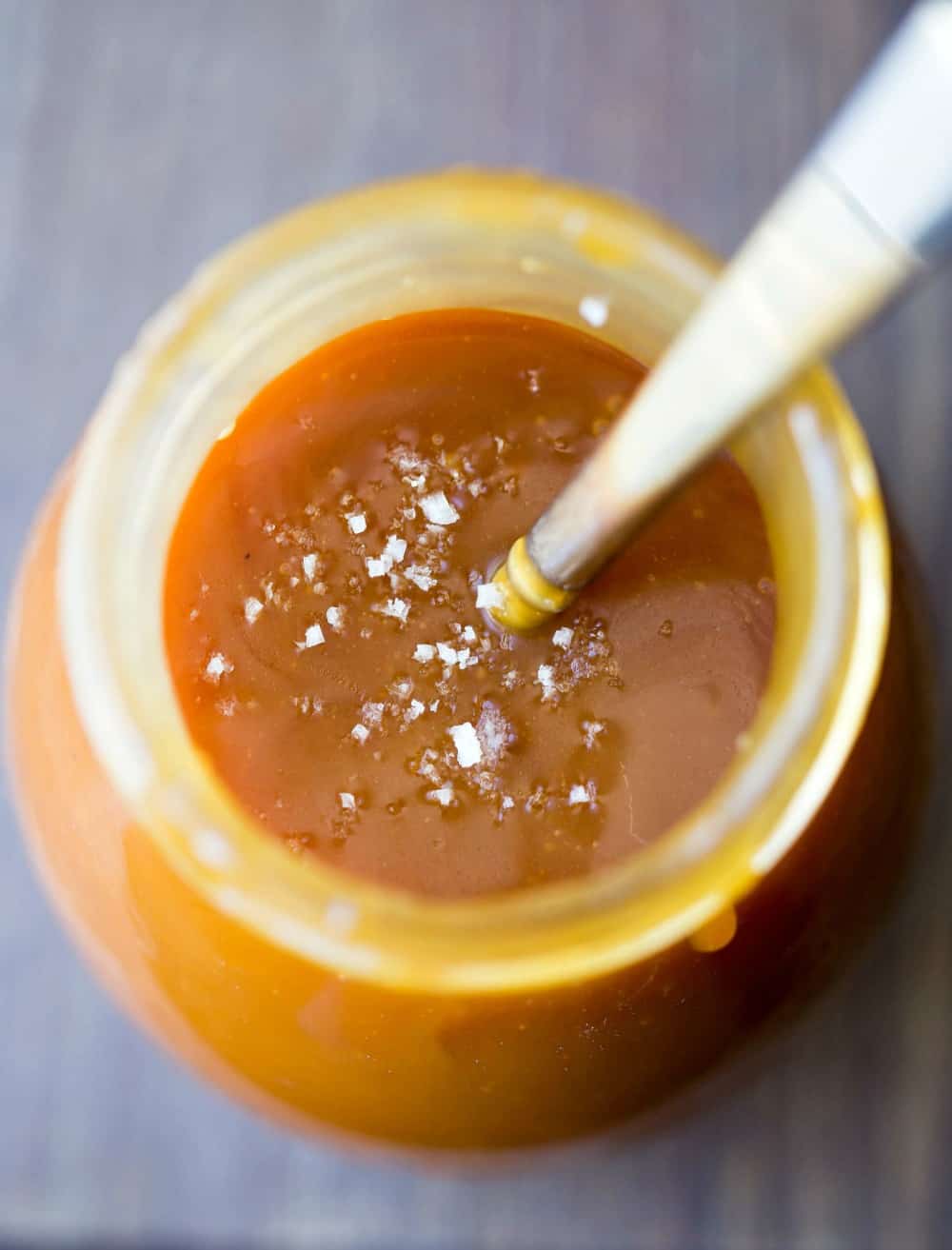 *Update – After making this sauce many, many times, I've stopped using a thermometer. I know that's pretty much candy-making heresy, but I've found that it turns out as well when I just go by the color.
Also, I've tried this with coarser grain sugar, and I found that it didn't work as well. I recommend using regular granulated sugar for this recipe.*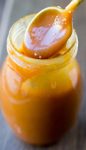 Salted Caramel Sauce
Ingredients
2

c

. granulated sugar

3/4

c

. salted butter

at room temperature, cut into pieces, 12 T.

1

c

. heavy cream

at room temperature

1

T

. vanilla extract

1

tsp

. fleur de sel
Instructions
Pour the sugar into a large, heavy saucepan.

Heat over medium-high heat, whisking it regularly. The sugar will form clumps and puddles, but just keep whisking it until all of it has melted.

Once all of the sugar has melted, stop whisking it.

Keep cooking the sugar until it reaches 350 F or is a deep golden amber color. Watch the sugar closely as it could easily overcook.

Once the caramel reaches 350 F or is deep golden amber, add the butter, and whisk until it is completely incorporated. The caramel will bubble up, so be careful.

Remove the pan from heat.

Slowly stream the cream into the caramel, whisking to combine. The caramel will bubble up again, so be careful.

Once the cream has been incorporated, whisk in the vanilla and fleur de sel.

Let the caramel sit for 10 to 15 minutes.

Pour into a glass jar, and let cool to room temperature (uncovered).

The caramel can be refrigerated for up to 2 weeks.

Warm before using.
adapted from Brown Eyed Baker