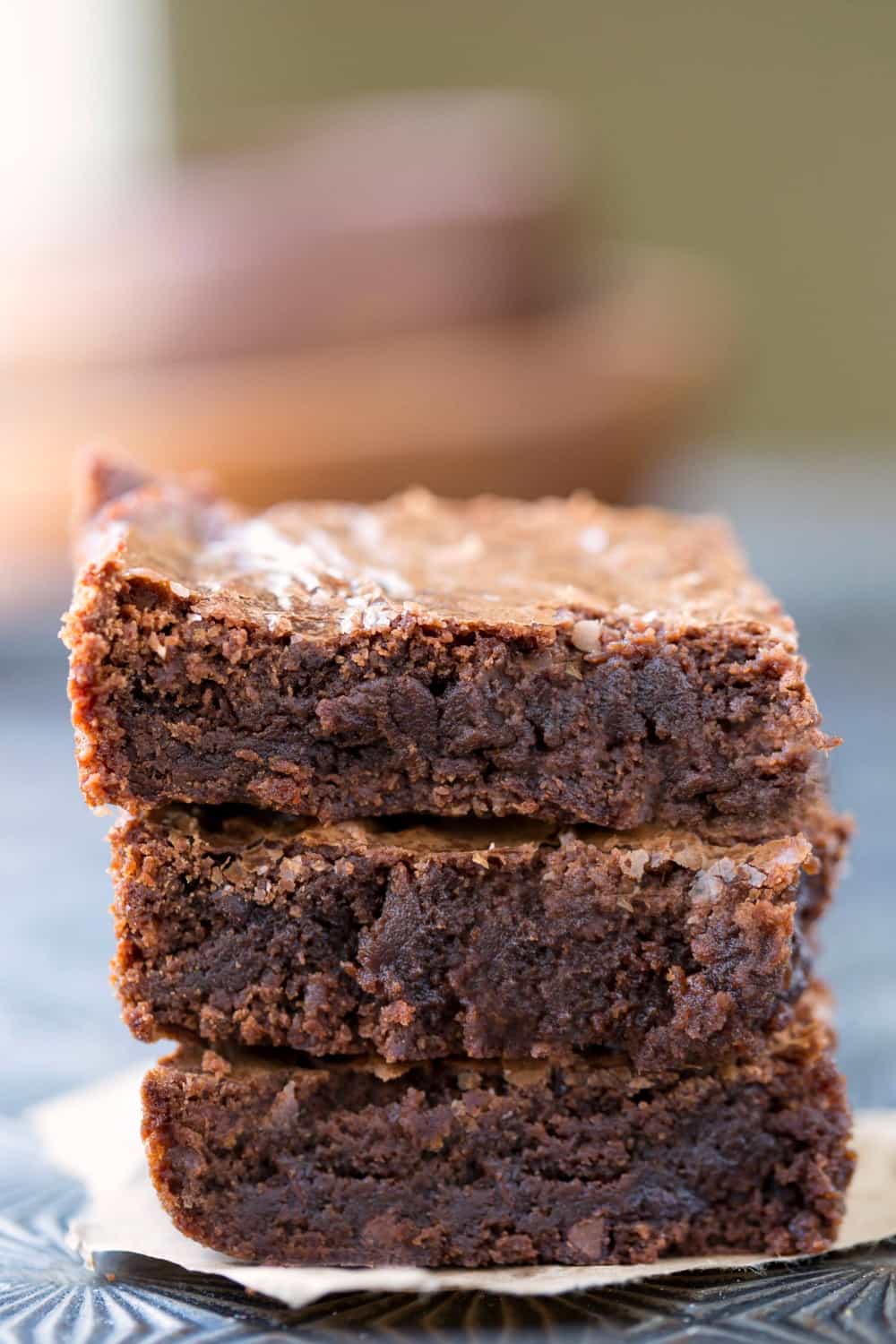 Brownie mixes are the star of the box mix section. As an aside, I had no idea people had such strong feelings about mixes! Turns out, a lot of people really love or really hate them.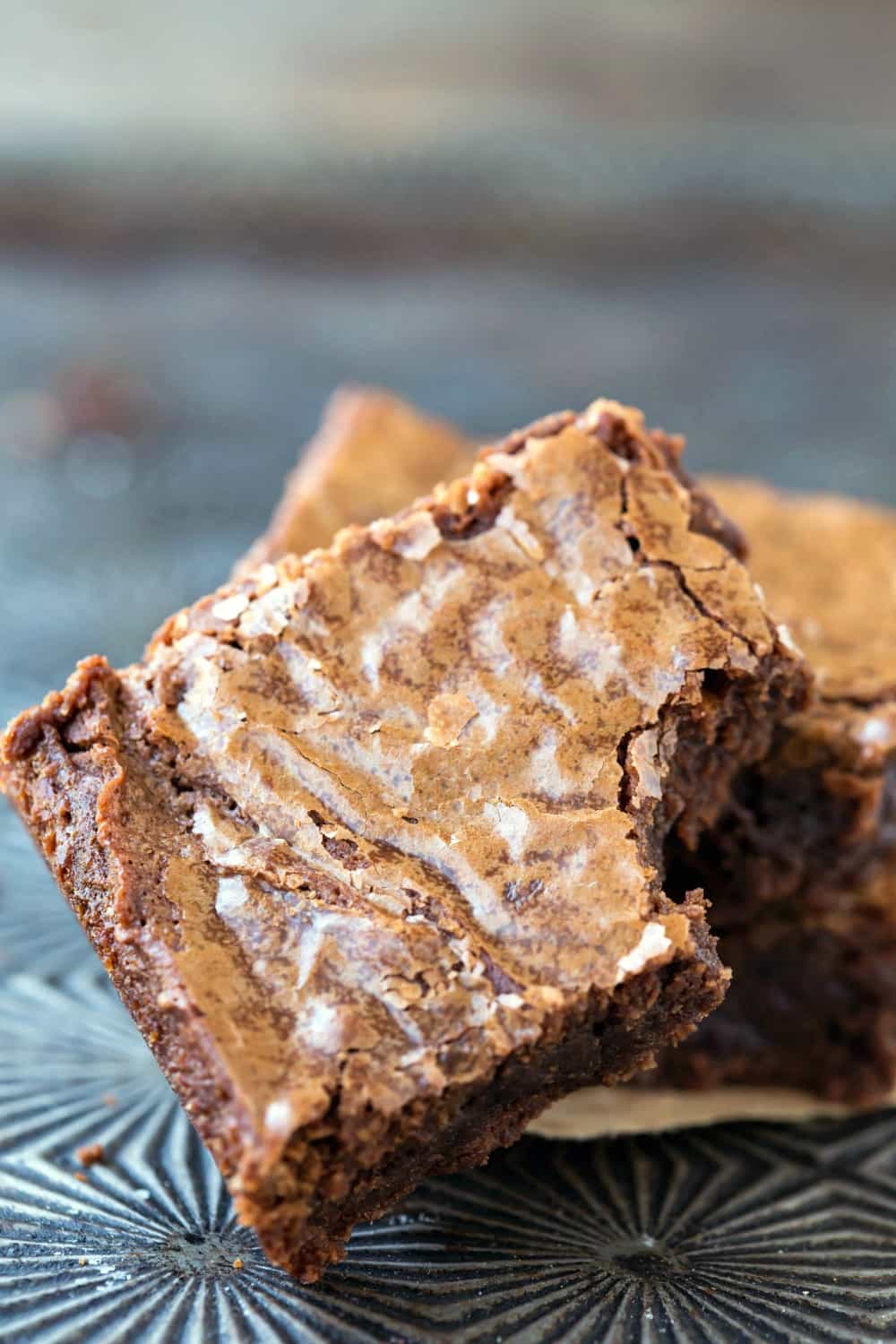 There are some great cakes that begin with a box cake mix, but mix brownies are one thing that scratch recipes always try to copy. Even though the flavor can be a little lacking, box mix brownies have that amazing chewy/fudgy texture and perfect, shiny brownie crust that make them so incredible.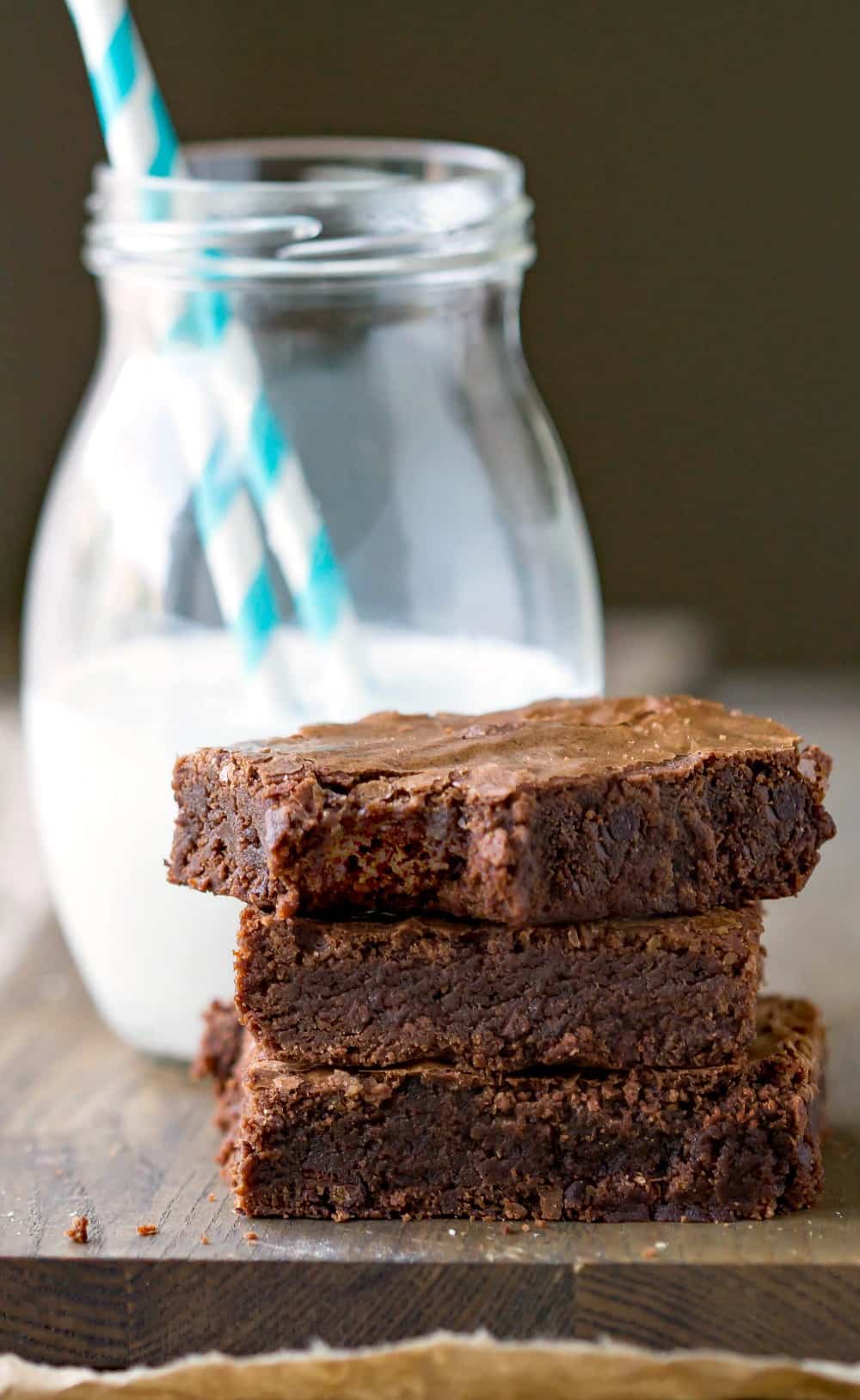 This Better Than Box Mix Brownie recipe is incredibly easy. I have made a lot of brownies! And, while I love recipes like my Frosted Brownie recipe and Chocolate Mousse Brownie recipe this one is a fantastic basic brownie recipe.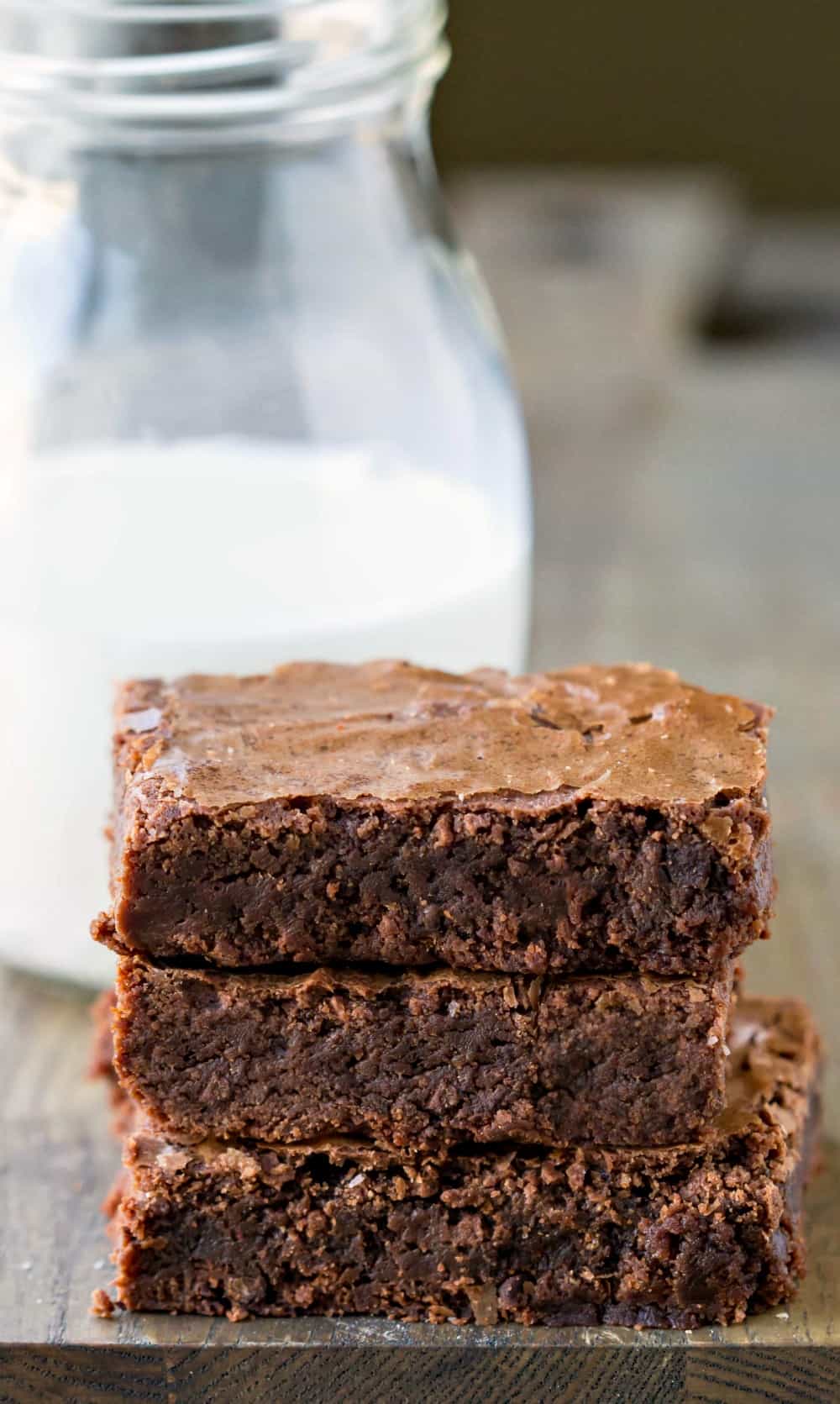 These brownies are just as easy to make as box mix brownies, and they have the same chewy/fudgy texture and shiny crust. But they have the yummy chocolate flavor that so many mixes are missing.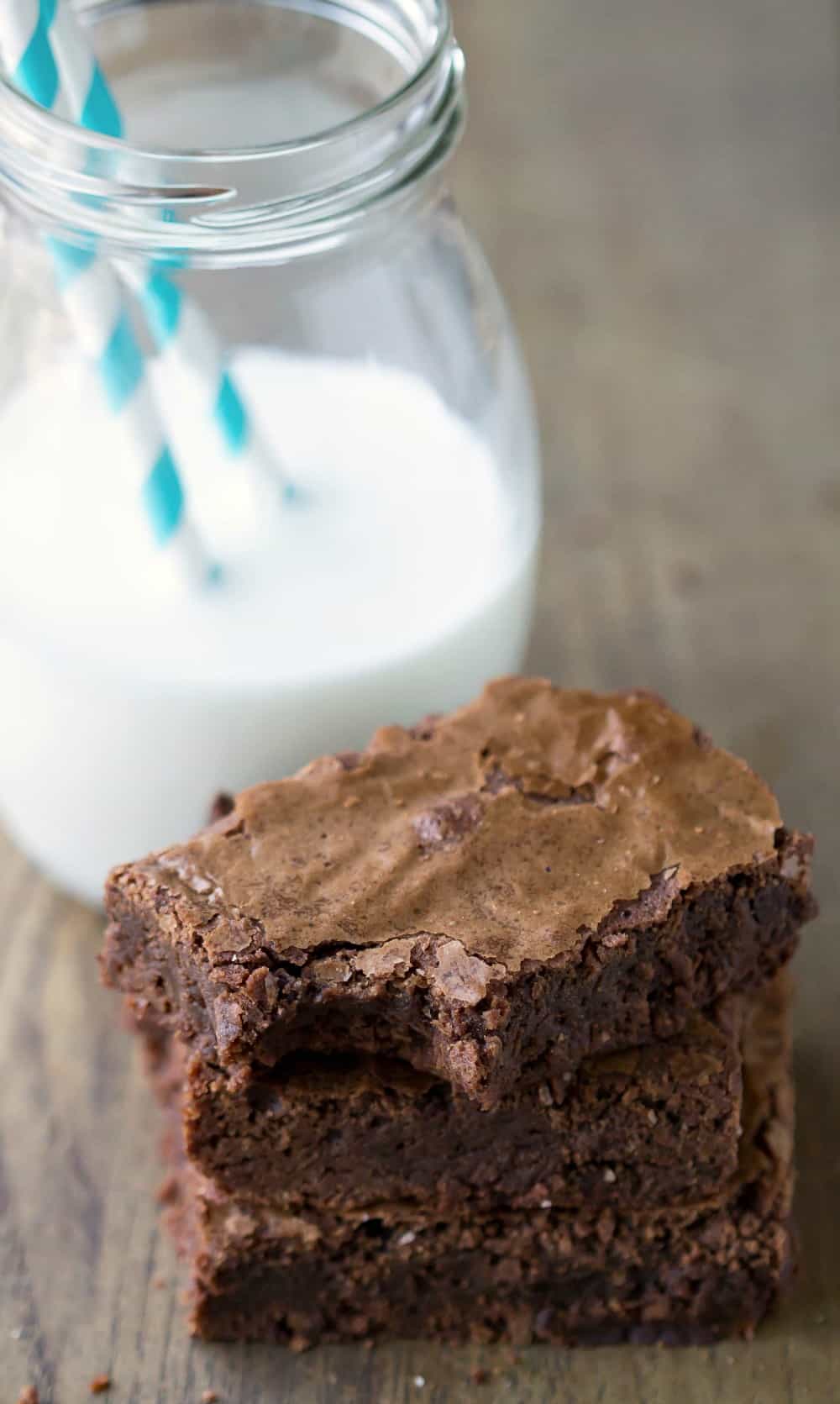 So, the next time a brownie craving strikes, grab a bowl and whip up a batch of these brownies!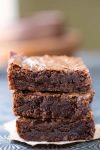 Better Than Box Mix Brownie Recipe
Ingredients
1

cup

butter

melted

1 ½

cups

granulated sugar

1/2

cup

brown sugar

packed

1

tablespoon

vanilla extract

4

large eggs

1 ½

cups

all-purpose flour

1 1/4

cups

unsweetened cocoa powder

1

teaspoon

salt

1

cup

semisweet mini chocolate chips
Instructions
Preheat oven to 350 F. Lightly grease a 9x13 baking dish. Set aside.

Stir together the butter, sugars, and vanilla in a large bowl until well-combined.

Stir in the eggs, one at a time,

mixing

well after each, until thoroughly blended.

Add the flour, cocoa powder, and salt in a bowl. Stir in until just incorporated.

Mix in the chocolate morsels.

Pour the batter evenly into the prepared baking dish.

Bake 20-35 minutes. The edges should look dry and set, but there should still be fudgy crumbs when a toothpick is inserted in the middle.

Cool to room temperature before cutting.
Adapted from Allrecipes.