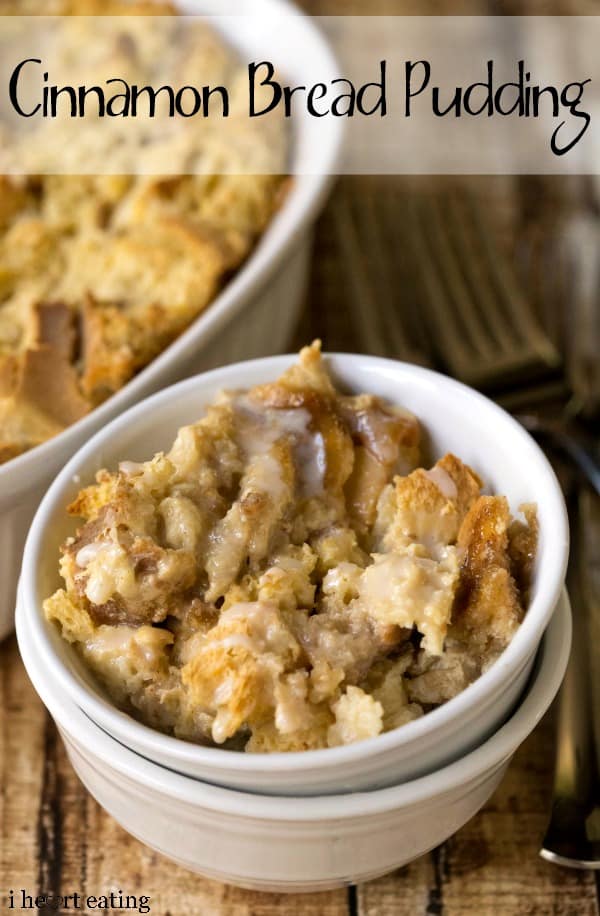 Bread pudding may seem like an odd choice for dessert in July since it's usually winter comfort food. Hear me out, though. Cinnamon Bread Pudding is fantastic served cold. Now, if you've never had cold bread pudding, you're missing out. It's sweet and creamy and, well, perfect for a hot summer night. So, do yourself a favor, and try this bread pudding for dessert tonight.
Cinnamon Bread Pudding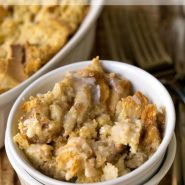 Ingredients
6 c . cubed French bread (about 8 oz.)
Filling
2 large eggs , separated
1 c . brown sugar , packed
1/4 c . granulated sugar
1 T . ground cinnamon
Milk Mixture
2 large eggs
2 ½ c .fat-free half-and-half
1 tsp . vanilla extract
Icing
2/3 c . powdered sugar
2-3 T . milk
1/2 tsp . vanilla extract
Instructions
Preheat oven to 325 F.

Grease a 1 ½ quart casserole dish.

Place half of the bread cubes in the baking pan.

For the filling, stir together egg whites from the large eggs (set yolks aside to use in milk mixture), sugars, and cinnamon in a medium bowl until well-combined.

Pour filling evenly over bread cubes.

Top filling with other half bread cubes.

For the egg mixture, whisk together 2 egg yolks, eggs, milk, and vanilla extract in the same bowl you used for the filling.

Pour egg mixture over bread cubes, and gently press bread cubes into mixture.

Bake casserole for about 40-45 minutes, or until lightly browned.

To make the icing, whisk together powdered sugar, milk, and vanilla, adding milk as necessary to make desired consistency.

Drizzle icing over bread pudding before serving.