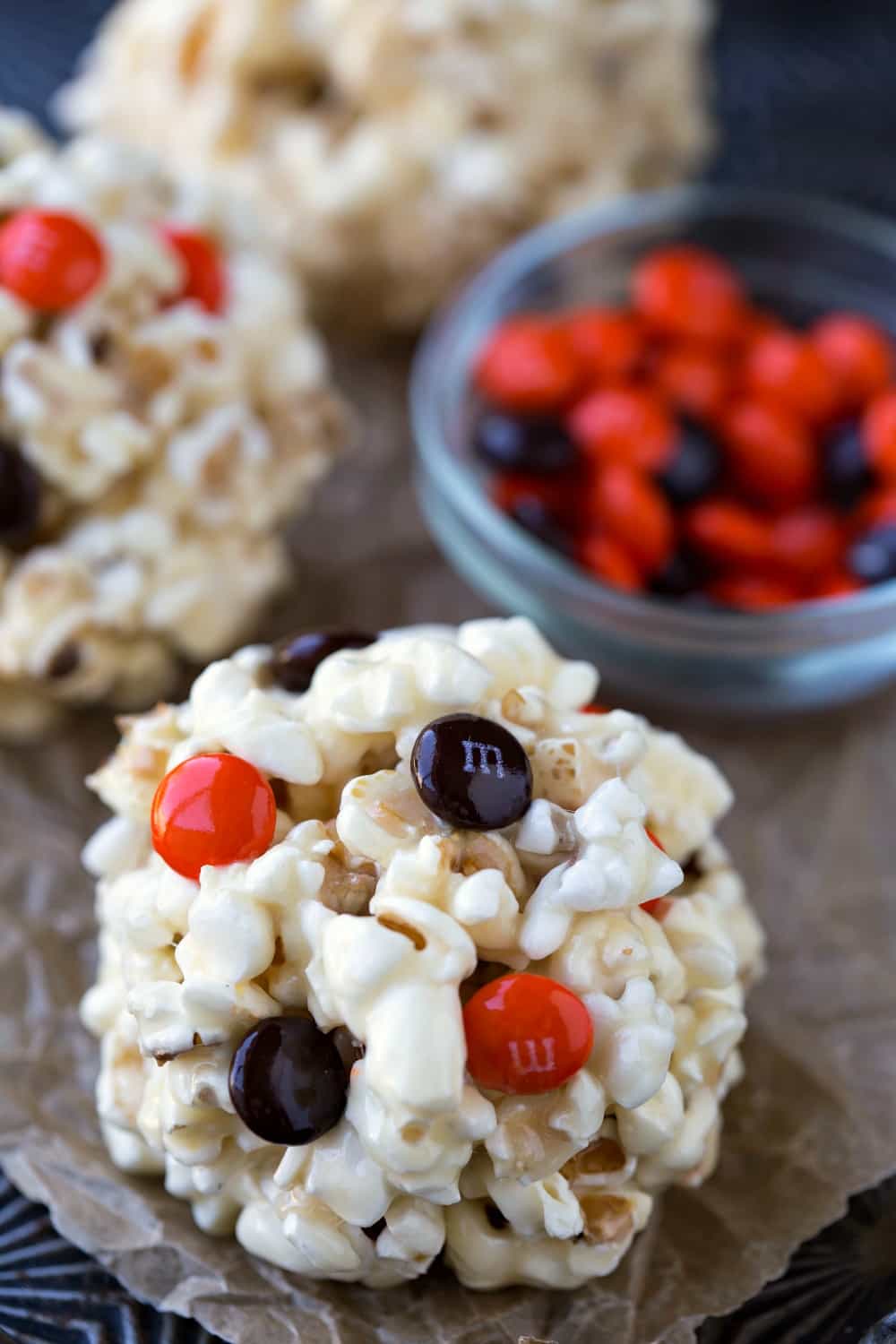 We try to have a family move night once a week. Since it's a movie night, our treat is usually popcorn. Once in a while, though, we have the kids' favorite treat – popcorn balls.
Now, by the time that dinner is over, I'm done with the cooking and baking for the day. So, whatever I make at that point has to be easy.  And this easy popcorn ball recipe is just that. It's really similar to the recipe for cereal treats with a few tweaks and additions.
The popcorn balls are delicious with candy (the way my husband and kids like them) or without (the way that I prefer them).
One note – be sure to take out any unpopped kernals before you add in the popcorn.
Want even more popcorn ball recipes? You might like…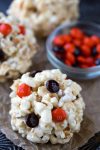 Easy Popcorn Ball Recipe
Ingredients
1

bag natural microwave popcorn

1/4

c

. butter

10

oz

bag mini marshmallows

1/2

tsp

. vanilla extract

1/2 - 1

c

. M&Ms or Reese's Pieces

optional
Instructions
Pop popcorn according to package directions; set aside.

In a large saucepan, melt butter.

Continue cooking until butter begins to turn golden brown.

Add marshmallows, and stir constantly until marshmallows have melted.

Remove from heat, and stir in vanilla.

Add popcorn, and fold into marshmallow mixture.

Gently fold in candy, if using.

When mixture is cool enough to handle, lightly spray your hands with nonstick cooking spray.

Scoop about 1 cup of the popcorn mixture and smoosh it into a ball.

Place on a sheet of waxed paper, parchment paper, or silicone baking mat to cool.