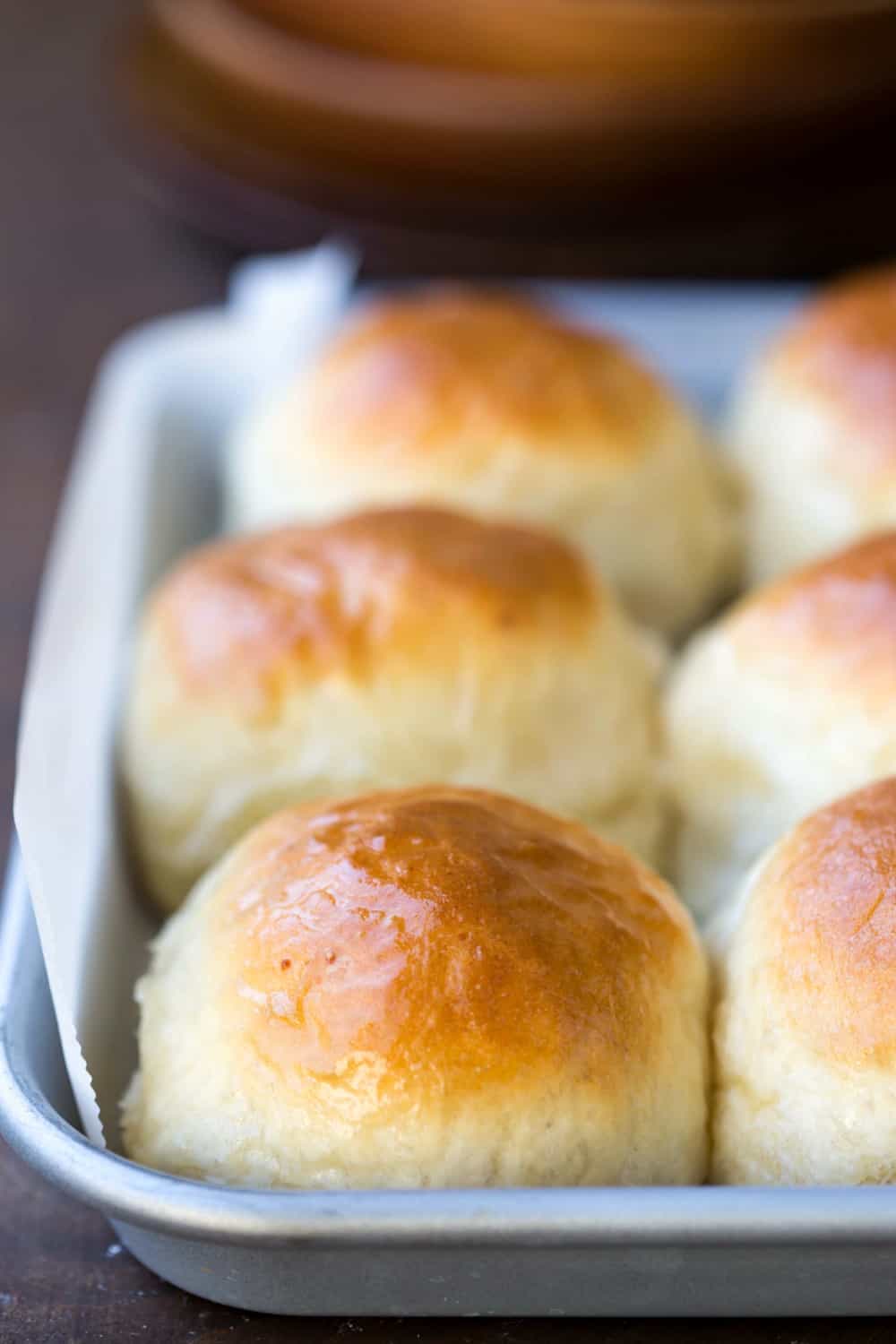 I'm all for trying to take some of the stress out of life whenever possible.
To that end, I'm a planner and a list-maker. I make lists for everything: to-do lists, grocery lists, and on and on (and on and on).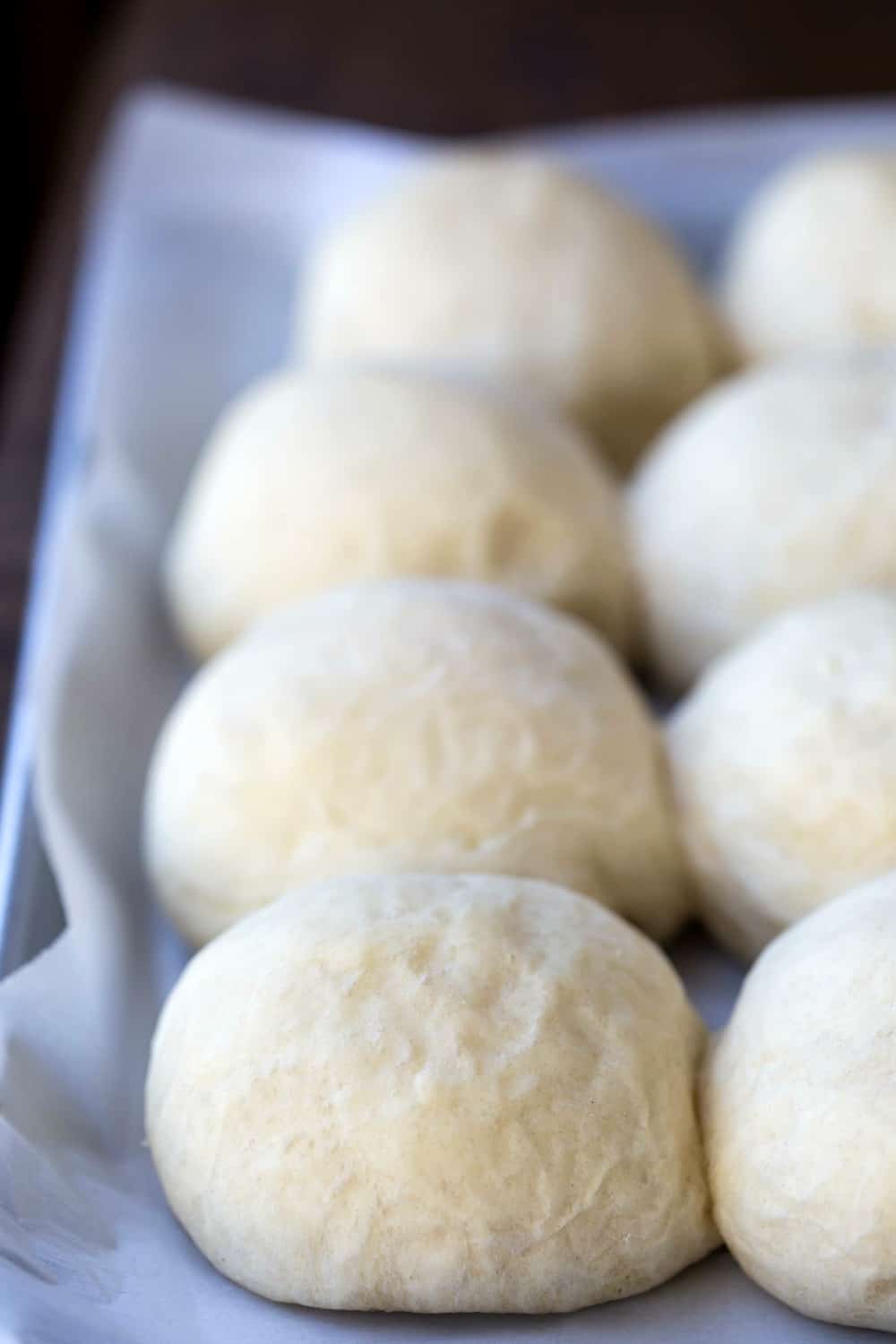 In an effort to make the what-to-make-for-dinner dilemma less of a stress, I've been making lots of freezer meals.
I double recipes when I can to put a second meal in the freezer, and I also do bigger freezer meal prep days where I'll put two to three weeks worth of meals in the freezer at a time.
I've found that, not only does it save me time and money, it also cuts way down on my stress.
If I know that the next day is going to be really busy, I'll just pull something out of the freezer the day before so that I don't have to worry about dinner the next day.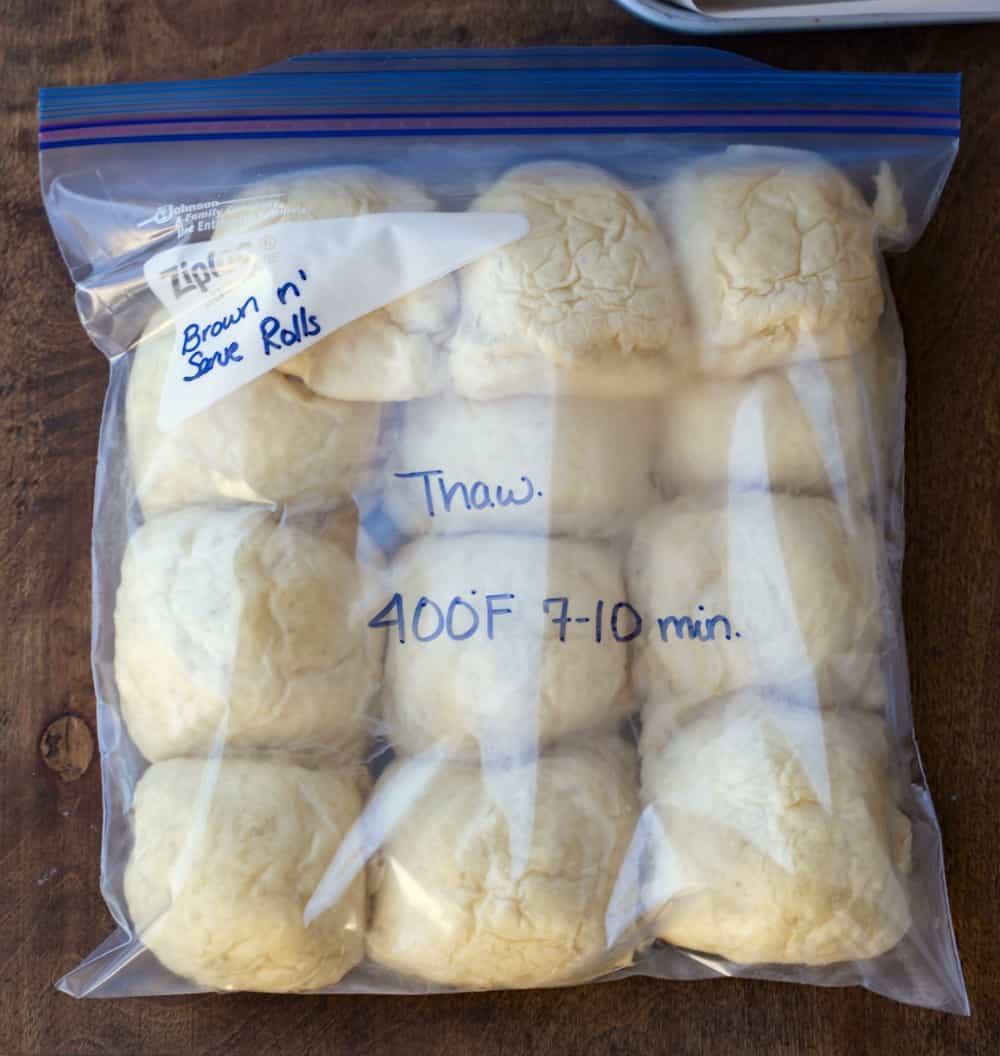 Not only do I do that with meals, but I also make other "extras", too – things like muffins, cookies, and rolls.
These Homemade Brown and Serve Rolls are an easy way to make sure that I can always have fresh rolls when I want them.
I have some super quick and easy 60 minute roll recipes and even 30 minute roll recipes.
These rolls, though, can finish baking in just 7-10 minutes, which is pretty hard to beat.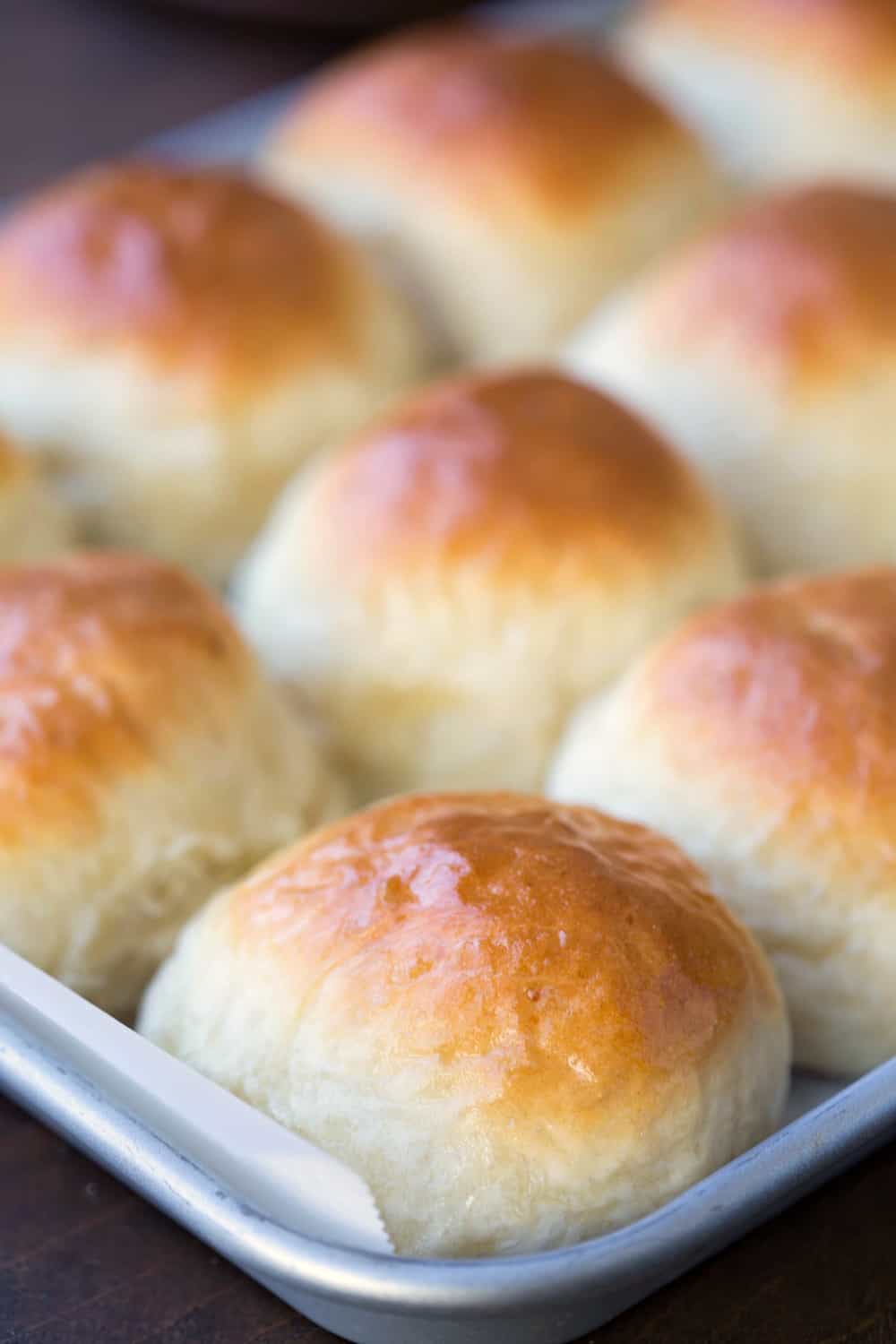 Homemade brown and serve rolls are also great for around the holidays.
When you have a little extra time, you can make a batch, and then pop them in the freezer.
Then, just finish baking them for fresh rolls without the stress. And less stress is always a win!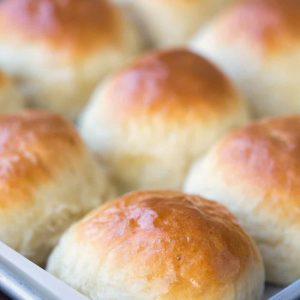 Homemade Brown and Serve Rolls
Homemade Brown and Serve Rolls
Ingredients
1 c. warm water about 105F*
1/3 c. granulated sugar
2 T. active dry yeast
2/3 c. warm milk about 105F.
1/2 c. vegetable oil
1/2 c. lukewarm mashed potatoes plain
2 large eggs lightly beaten
1 tsp. salt
5-6 1/2 c. all-purpose flour plus extra for sprinkling
Instructions
In the bowl of a stand mixer fitted with the paddle attachment, combine warm water, sugar, and yeast.

Let yeast sit for 5-10 minutes, or until foamy.

Stir in milk, oil, mashed potatoes, and eggs.

Add salt and 3 cups flour. Stir to combine.

Switch to dough hook.

Continue adding flour, 1/4 cup at a time, until dough clings to to dough hook and clears the side of the bowl.

Cover, and let sit until dough doubles in size, about 1-1 1/2 hours.

Turn dough out onto floured surface.

Shape into 24 rolls.

Place rolls on a parchment-lined baking sheet.

Cover, and let rise for 30 minutes.

Toward the end of the rising time, preheat oven to 275 F.

Bake rolls for about 20 minutes, or until set but not browned.

Remove from oven, and let cool to room temperature.

Place in freezer bag, and freeze until ready to use.

When ready to finish baking the rolls, thaw in fridge overnight.

Preheat oven to 400 F.

Bake rolls for 7-10 minutes, or until golden brown.

At this point, I brush them with melted butter before serving, but that's completely optional.
Notes
*I use the water that I cooked the potato in.  **Nutrition values are estimates. 
Nutrition
Serving: 1roll | Calories: 279kcal | Carbohydrates: 49g | Protein: 6g | Fat: 6g | Saturated Fat: 4g | Cholesterol: 14mg | Sodium: 94mg | Potassium: 125mg | Fiber: 1g | Sugar: 3g | Vitamin A: 30IU | Vitamin C: 4mg | Calcium: 19mg | Iron: 2.6mg
Reader Interactions
Love this recipe?
Share your thoughts below and let's chat! Make sure to connect with me on your favorite social platform below and show me what you made!