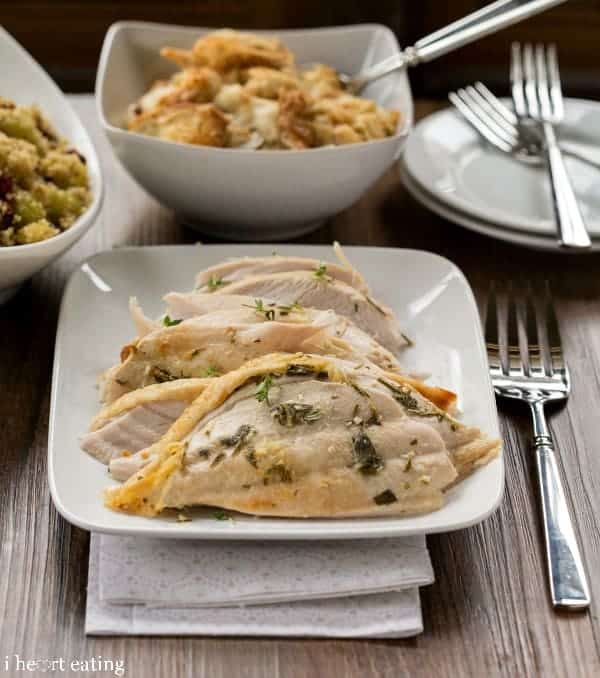 I find whole turkeys intimidating. There are so many dry turkey horror stories that it scares me to make one. Plus, we only have a family of four, so we'd be eating turkey for a month!
Instead, I make turkey breasts.  And this Lemon-Herb Turkey Breast recipe is one of the best that I've tried. The turkey is incredibly juicy and has a nice lemon, herb flavor to it.
This recipe is also incredibly easy. It only takes about 5 minutes of prep, and then the turkey is ready to go into the oven, which is awesome when you have a lot of other food to make. So, if you're looking for a delicious, fuss-free turkey recipe, give this one a try!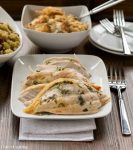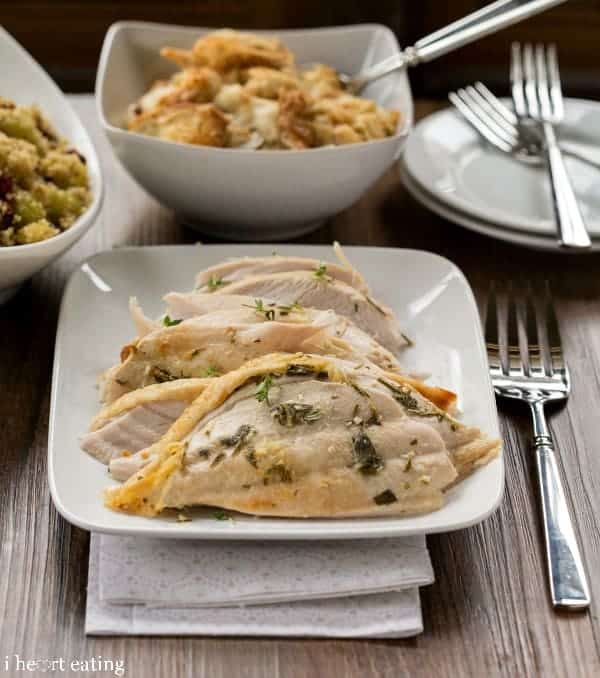 Lemon-Herb Turkey Breast Recipe
Ingredients
6-7

lb

. bone-in turkey breast

1

T.

minced garlic

about 3 cloves

2

tsp

. dry mustard

1

T.

chopped fresh rosemary leaves

1

T.

chopped fresh sage leaves

1

tsp

. chopped fresh thyme leaves

1

tsp

. kosher salt

1/2

tsp

. freshly ground black pepper

2

tsp

. extra virgin olive oil

2

T.

freshly squeezed lemon juice

1

c

. chicken broth

1

lemon

quartered
Instructions
Preheat the oven to 325 F.

Place the turkey breast, skin side up, on a rack in a roasting pan. I spray the roasting pan rack with nonstick cooking spray.

Stir together garlic, mustard, chopped herbs, salt, pepper, olive oil, and lemon juice until combined.

Gently pull back the skin from the meat and rub about 1/2-2/3 of the paste directly on the meat. Spread the rest of the paste evenly on the skin.

Pour the chicken broth into the bottom of the roasting pan, and place the quartered lemon into the cavity.

Roast the turkey for about 2 hours, or until the skin is golden brown and an instant-read thermometer registers 165 F when inserted into the thickest and meatiest areas of the breast.

If the skin starts to get too dark, tent some aluminum foil over it.

Remove from the oven, and let it rest for 15 minutes before slicing.

Pan juices can be used to make a gravy.
Slightly adapted from Food Network.com