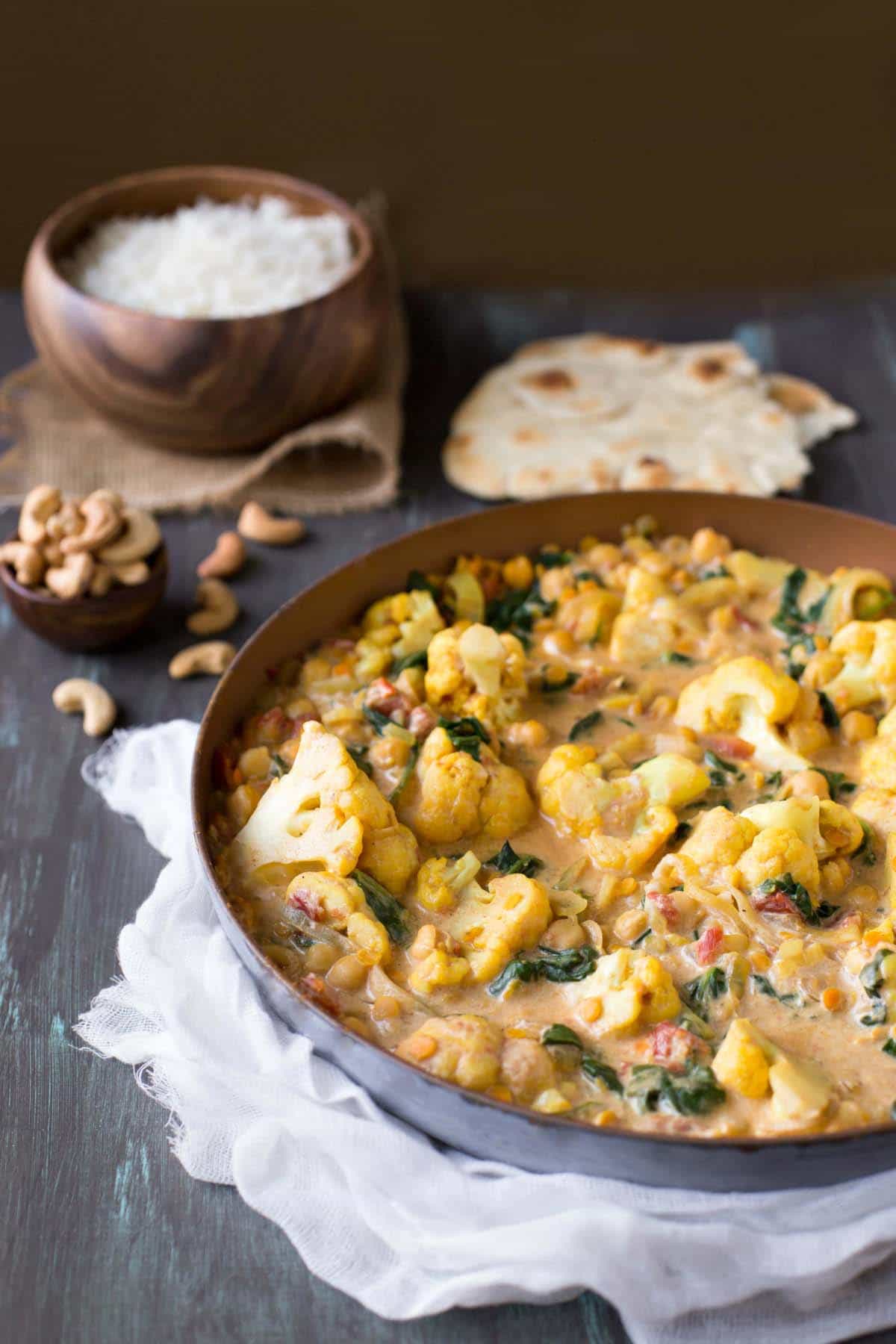 I love it when dinner can be quick, healthy, and taste great! And this Vegetable Korma hits all three of those. It has tons of flavor, is packed with veggies, and has a nice amount of protein from the Greek yogurt, lentils, and chickpeas.
Vegetable korma only takes about 30 or so minutes to make, which makes it a great choice for weekends or weeknights. Serve it with naan or rice for a complete, delicious dinner!
Vegetable Korma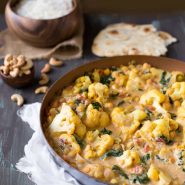 Ingredients
1 T . vegetable oil
2 small white or yellow onions sliced
1 T . grated ginger
1 T . + 1 tsp. yellow curry powder
15 oz can diced tomatoes
6 c . cauliflower florets
1/2 c . yellow lentils can substitute red lentils
1 tsp . salt
1 c . hot water
6 oz . fresh spinach
15 oz can chickpeas
1 c . plain non-fat Greek yogurt
1/4 c . unsalted cashews
Instructions
Heat oil in large skillet.

Add onions, and cook until translucent.

Stir in ginger, and continue cooking about 2-3 minutes.

Stir in curry powder, tomatoes, cauliflower, lentils, salt, and water.

Simmer, covered, about 15-20 minutes, or until lentils are soft.

Stir in spinach and chickpeas, and cook until spinach is wilted.

Add Greek yogurt, and stir in to combine.

Top with cashews, and serve over basmati rice or with naan.
Adapted from Family Circle.