This is a sponsored conversation written by me on behalf of The J.M. Smucker Company. The opinions and text are all mine.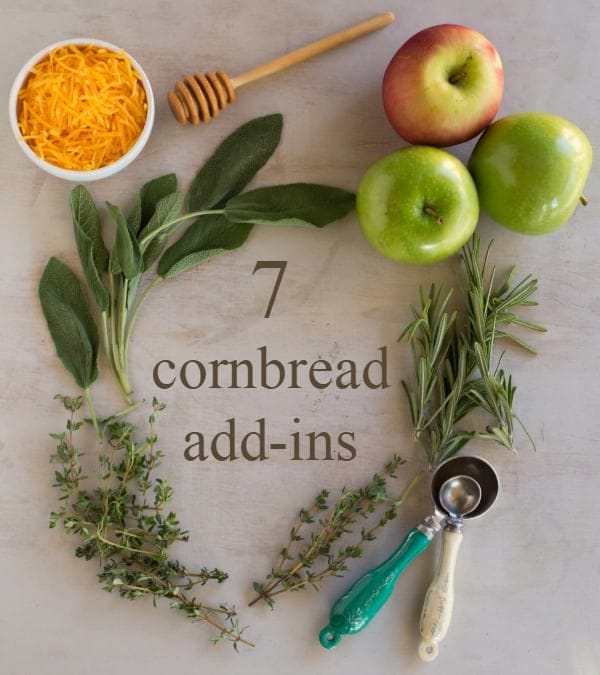 As the weather cools off, I find myself craving soups and chilis. I love how soup warms you from the inside on those chilly fall days!
I can't eat soup or chili without something on the side. Some people are go for crackers, but I'm a cornbread or bread kind girl. In fact, I can't have chili without craving a nice piece of cornbread. Now, I'm all for baking from scratch. However, there are times when it makes sense to start with a little help from a mix because it's easier or tastier (or both!)
One of the things that I like to do is put my own twist on mixes. When I was first out on my own, that was how I did the majority of my cooking and baking. I like it add in a little of this of that just to mix it up.
All of the measurements below correspond to a 7 ounce package of Martha White® cornbread & muffin mix. When adding the milk and egg to the cornbread mix, stir in one of the following combos.
Apple Sage – This makes a great base for cornbread stuffing! Just stir in 1/2 cup grated, peeled apple and 2 tablespoons of fresh, chopped sage.
Green Chile + Cheese – This is great alongside chili! Add 1/2 of a 4 ounce can of chopped green chiles and 1/2 c. sharp cheddar cheese.
Maple Bacon – This is great for breakfast! Add 1/2 teaspoon maple flavor + 1 cup chopped, cooked bacon.
Pumpkin Spice – Can't have fall without pumpkin spice everything! Add in 1/2 cup pumpkin puree + 1 tsp. pumpkin spice.
Corny – This one is also good with chili! Add in 1 cup of fresh, frozen (and thawed), or canned corn (drained).
Cheesy Garlic – Also good with soup or chili! Add 1 cup of sharp cheddar cheese + 2 cloves minced garlic.
Herb – This also makes a great stuffing base! Add 2 tablespoons each of fresh, chopped rosemary, sage, and thyme.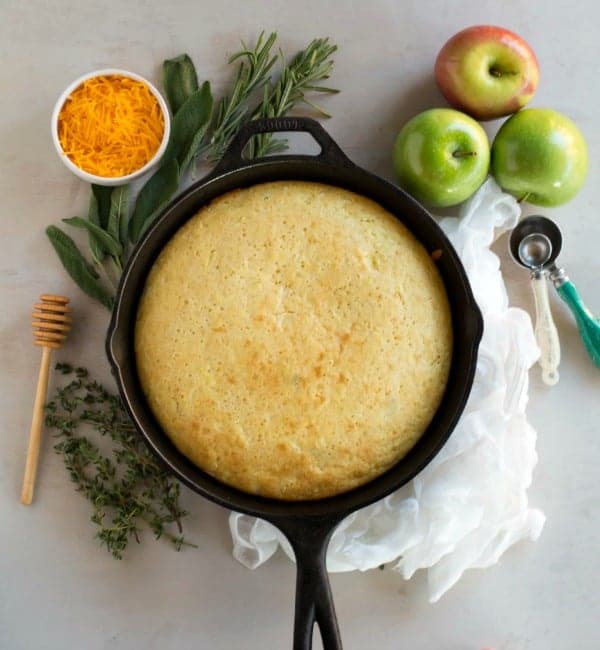 This is the apple sage cornbread that I made. It's going to be the base for my stuffing recipe (coming up!).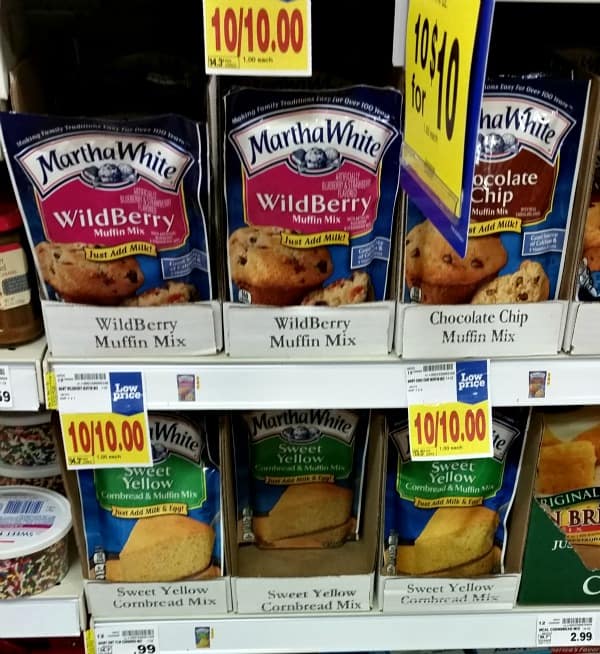 Picking up some Martha White® Sweet Yellow Cornbread & Muffin Mix at my local Fry's. I grab a couple when I'm at the store so that I have a mix or two on hand. Find your local Kroger store here: https://goo.gl/ffo6Bg!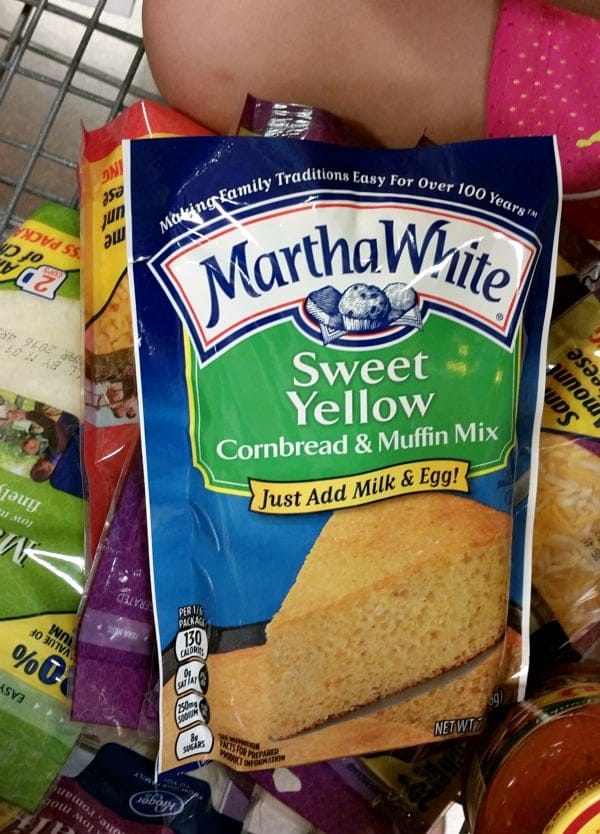 This is a sponsored conversation written by me on behalf of J.M. Smucker's®. The opinions and text are all mine.