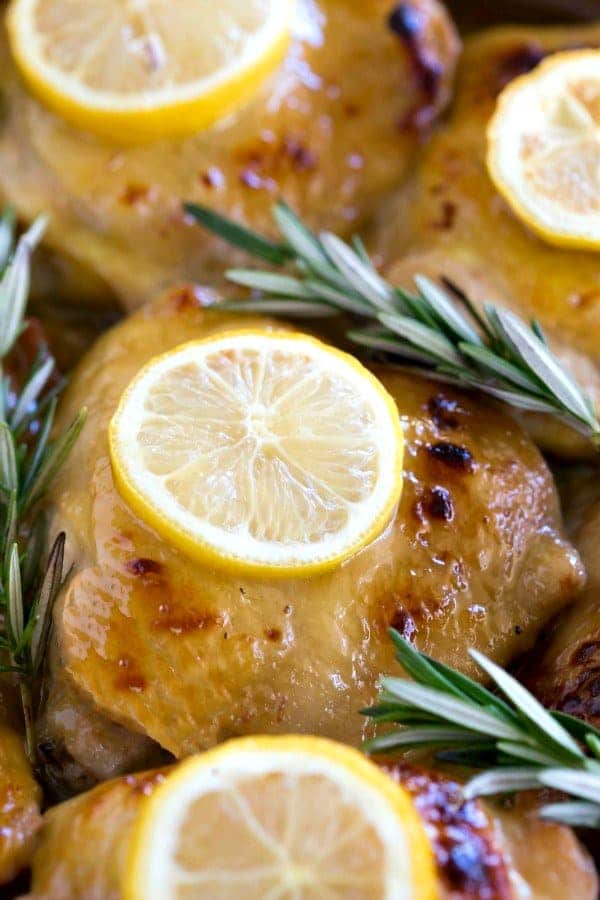 When it comes to getting dinner on the table, one of my biggest challenges is getting up the energy to make something after working, taking care of the kids, running errands, and doing whatever else needed to be done that day. That's why I love prep ahead meals like this Baked Lemon Honey Mustard Chicken recipe.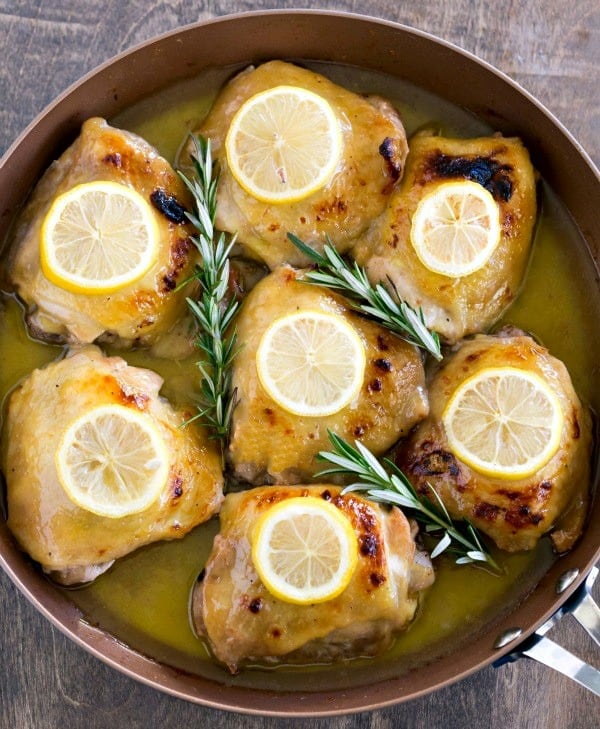 It only takes about couple minutes to prep the chicken, and then it just chills until you're ready to bake it. So, even though there's longer baking time, it only takes about 5 minutes of hands-on prep, which is perfect for busy week nights.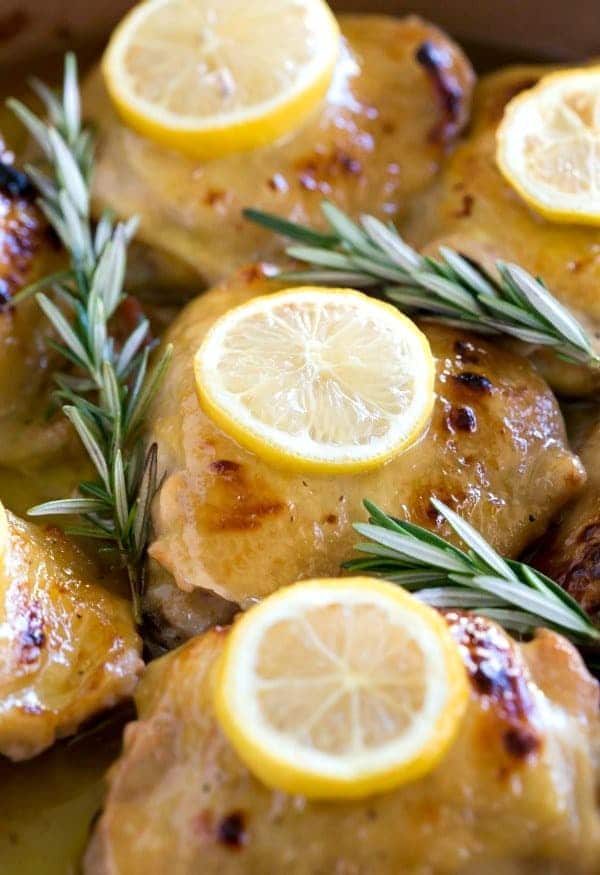 And….most importantly, this baked lemon honey mustard chicken tastes great! It's tender and juicy and so full of flavor! Using bone-in chicken thighs also makes this dish very inexpensive. So, it's a total win-win meal!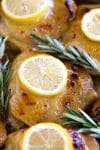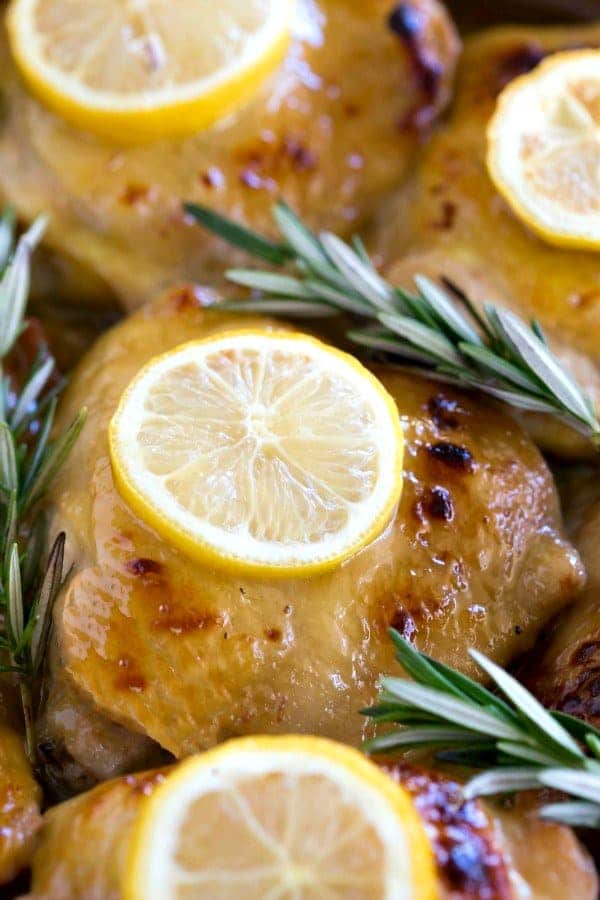 Baked Lemon Honey Mustard Chicken Recipe
Ingredients
7-8

in

bone- chicken thighs

1/3

c

. olive oil

1/4

c

. fresh lemon juice

2

T

. fresh

chopped rosemary

Salt and pepper

to taste
Glaze
1/4

c

. olive oil

3

T

. honey

2

T

. whole-grain or Dijon mustard

Lemon
Instructions
Combine 1/3 cup olive oil, fresh lemon juice, rosemary, and salt and pepper in a large resealable plastic bag.

Add chicken thighs, and turn to coat.

Chill for 1-24 hours.

Preheat oven to 375 F.

Lightly grease an oven-safe skillet.

Add chicken to skillet, skin side down. Discard any remaining marinade.

Bake for 25 minutes.

Turn skin side up, and continue baking for 15-20 minutes, or until chicken reaches 165 F.

Remove chicken from oven, and brush with marinade.

Slice lemon, and place a slice over each chicken thigh.

Turn oven to broil, and broil for 2-3 minutes, or until golden brown.
Recipe Notes
I serve this along with veggies and quinoa and spoon the pan sauce over the quinoa.
Adapted from Mad Hungry: Feeding Men and Boys (affiliate link).