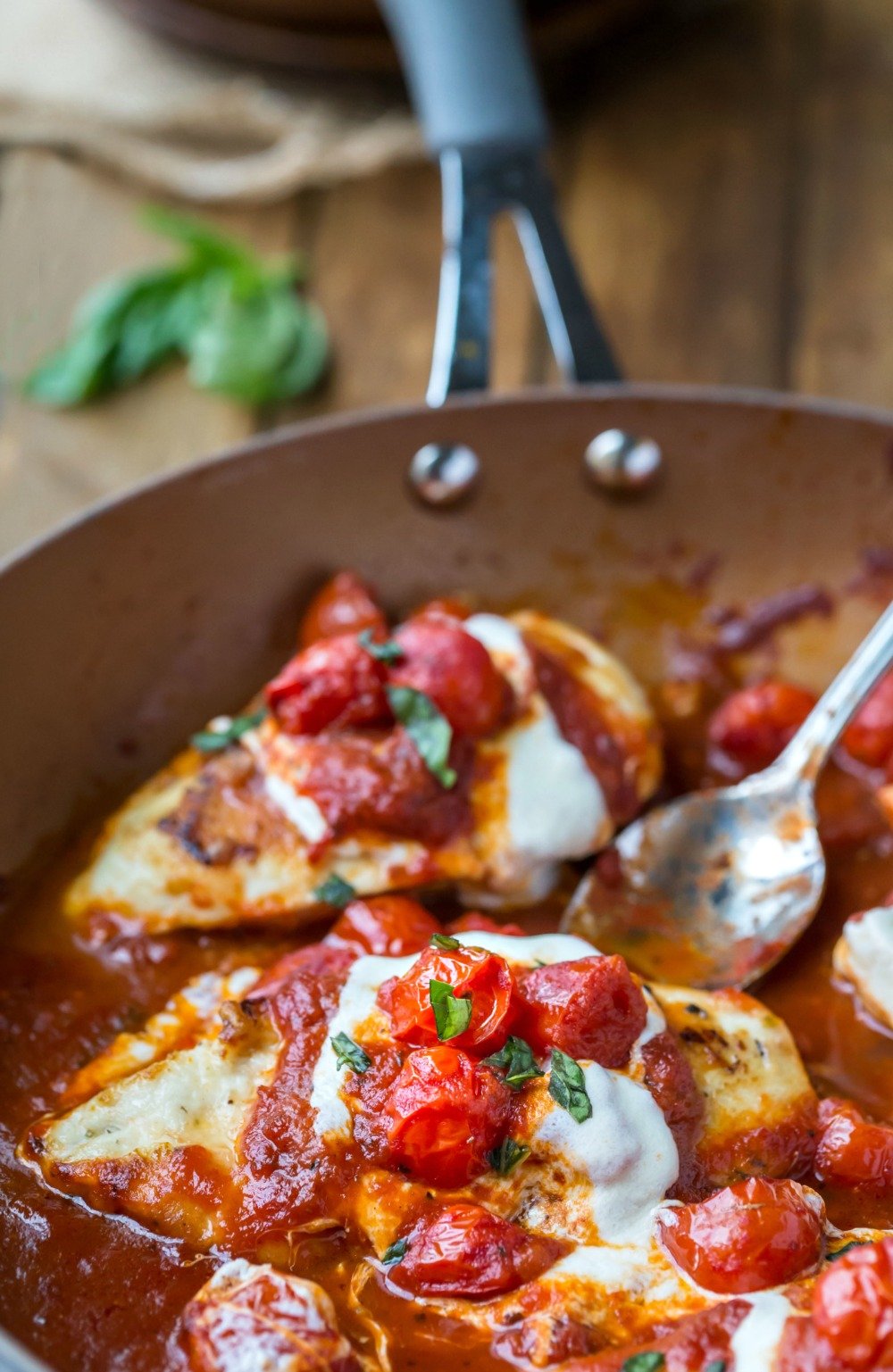 Chicken parmesan is one of my favorite chicken dinners. I love the combination of the sauce and cheese with the chicken.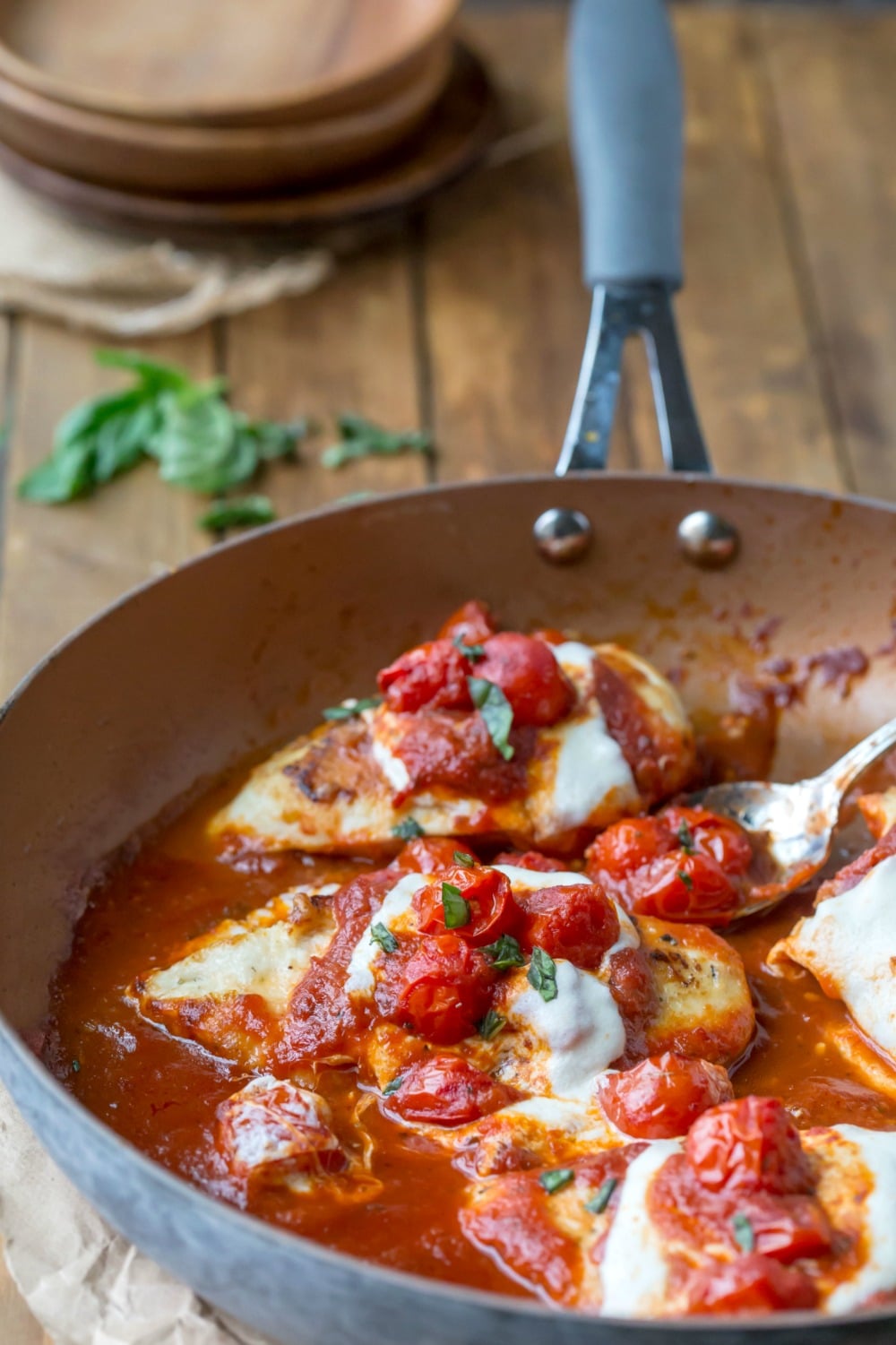 I've always preferred my chicken parm baked, not fried. I don't like the chicken to be too crispy, and it's also a little healthier when it's baked.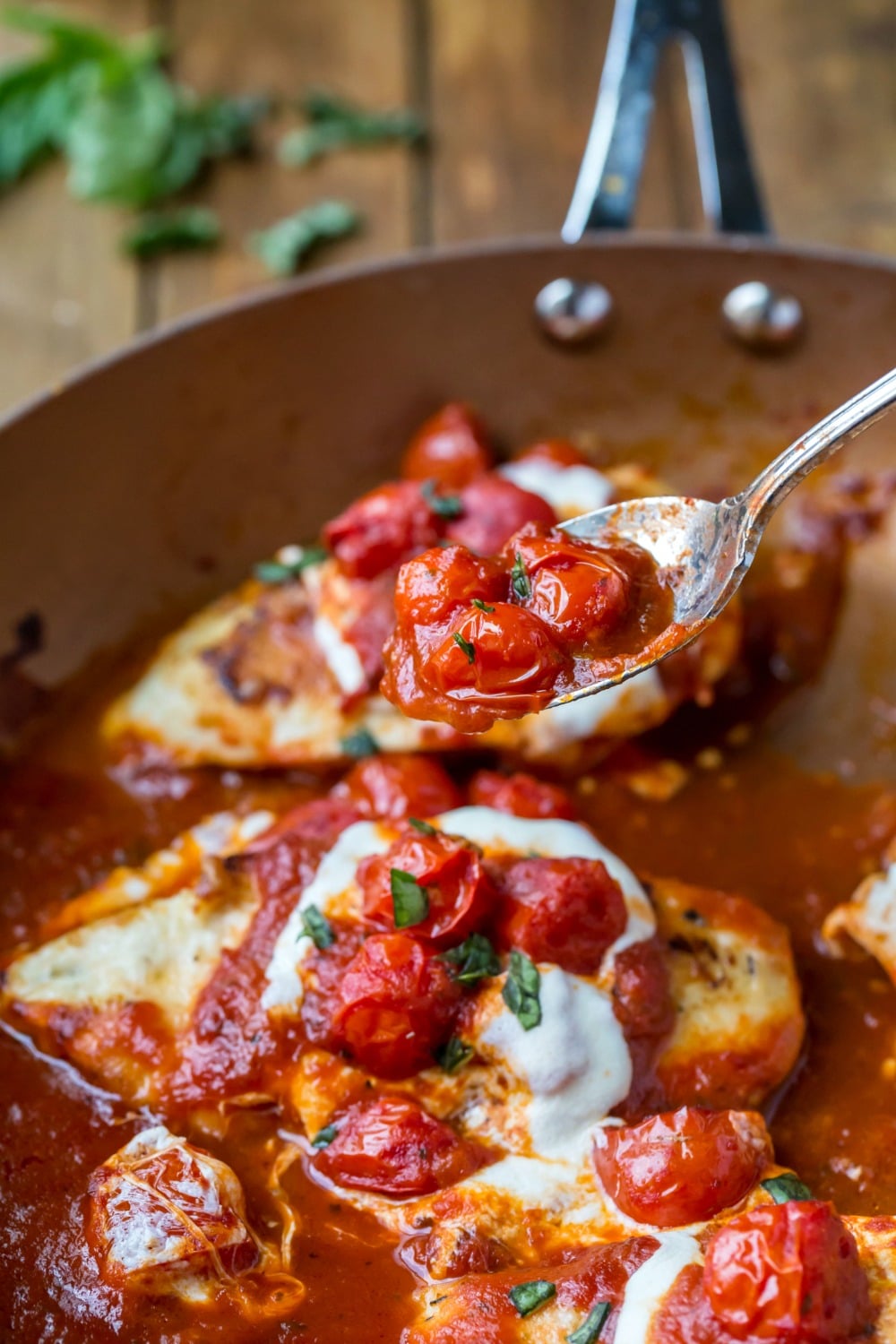 This skillet chicken parmesan recipe takes things even one step farther by getting rid of the crispy coating and just using a light coating of flour to help with the browning. This makes the recipe faster and easier.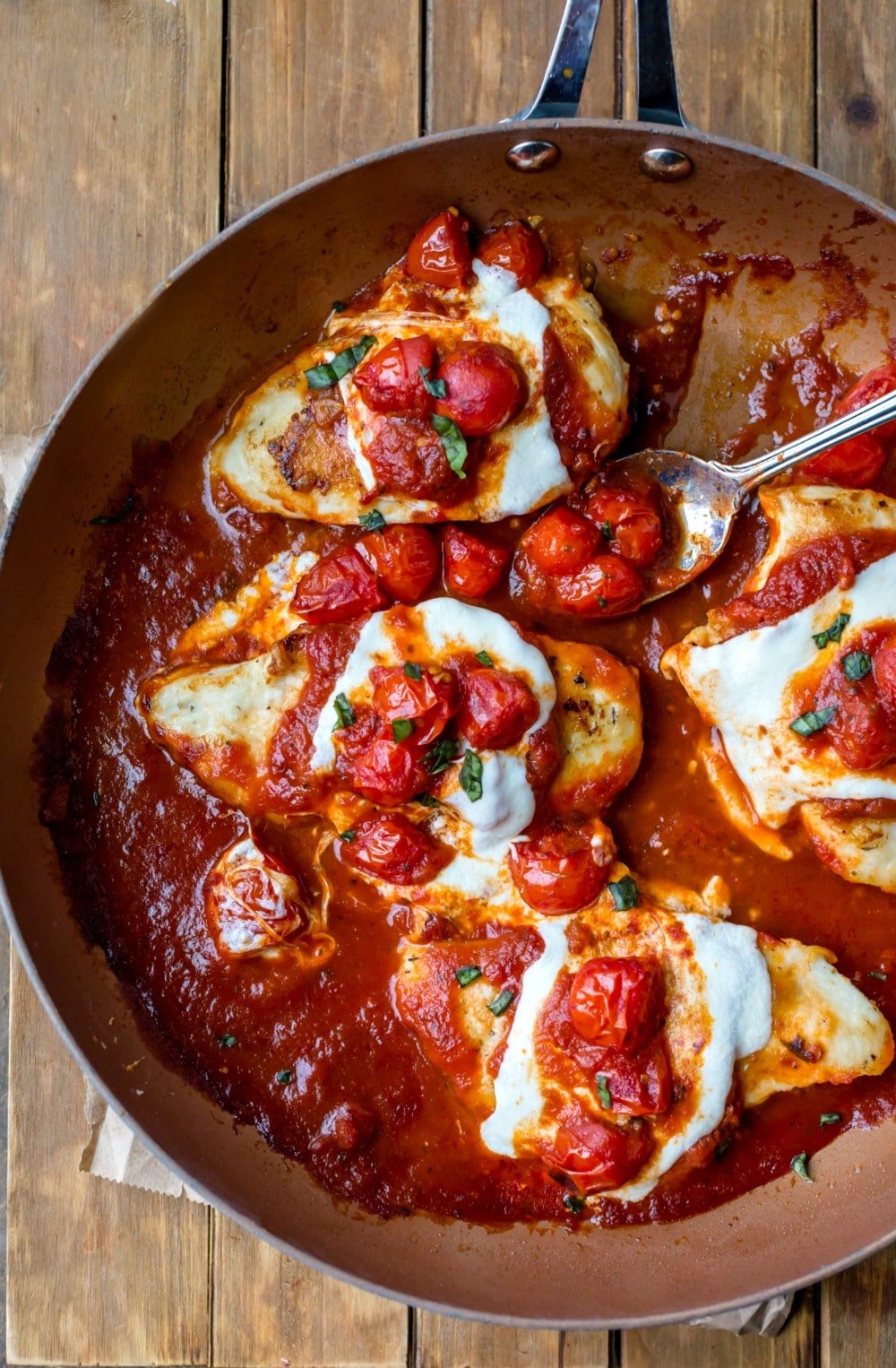 The resulting chicken parmesan still has all of the saucy, cheesy goodness, but it can be made in less than 30 minutes. All of which makes it a lighter, easier weeknight dinner that's still super tasty!
Skillet Chicken Parmesan
Skillet chicken parmesan recipe is an easy dinner recipe that's ready in less than 30 minutes.
Prep Time: 10 minutes
Cook Time: 20 minutes
Total Time: 30 minutes
Course: Main Course
Servings: 4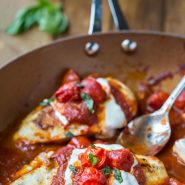 Ingredients
1/4 cup all-purpose flour
1/4 teaspoon ground pepper
1/4 teaspoon Italian seasoning
4 boneless, skinless chicken breast halves about 1 1/2 pounds
1 tablespoon + 1 teaspoon olive oil divided
1 cup grape tomatoes halved
Pinch of salt
2 cloves garlic minced
1 1/2 cups spaghetti sauce
2 ounces fresh mozzarella cheese in 4 slices
Fresh basil
Instructions
Add 1 tablespoon olive oil to large skillet, and heat over medium heat.

Place flour, pepper, and Italian seasoning in a shallow dish.

Coat each side of chicken breasts in flour mixture.

Add chicken to skillet, and brown chicken on one side.

Turn chicken and brown on the other side. The chicken doesn't need to be cooked through.

Remove chicken from skillet, and place on a plate.

Add remaining teaspoon oil to now-empty skillet.

Place tomatoes in skillet, and sprinkle with salt.

Cook tomatoes until just beginning to wilt.

Stir garlic into skillet.

Return chicken to skillet, and top with sauce.

Place 1 slice of cheese over each piece of chicken.

Bake chicken for 10 minutes, or until cheese has melted and chicken is cooked through.

Serve chicken with sauce and top with basil just before serving.
Recipe Notes
*I'm not a nutritionist. Recipe nutrition data is an estimate. 
More skillet chicken recipes!