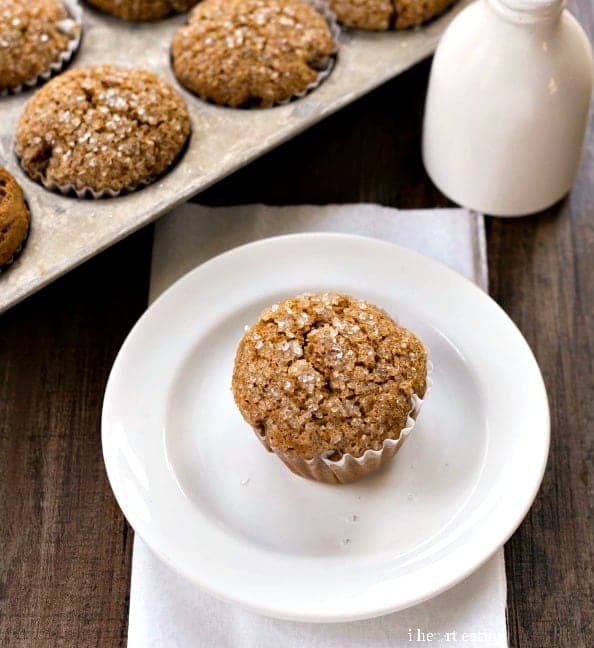 Out of all of the holiday foods, the one that I eat the most year-round is gingerbread. I just love the combination of the molasses and the spices in it.
If we ever have any left over from dessert, I eat it for breakfast with a little applesauce on top (If you've never tried applesauce with your gingerbread, give it a shot next time. It's such a great combo!).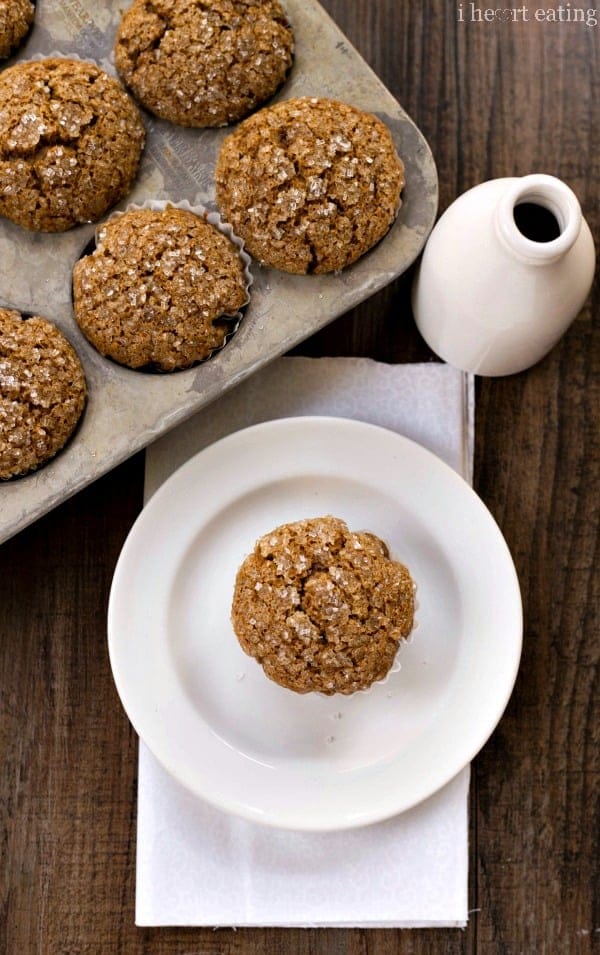 So, it's no surprise that I love Gingerbread Muffins. These guys are like light and fluffy gingerbread cupcakes, except, unlike cupcakes for breakfast, these muffins aren't terribly unhealthy.
MY LATEST VIDEOS
They are really delicious, though, and they're just the thing for a festive breakfast.
Gingerbread Muffins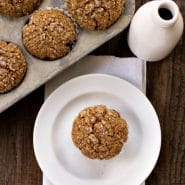 Ingredients
2½ cups all-purpose flour
1 teaspoon ground ginger
1 teaspoon ground cinnamon
1 teaspoon baking powder
1/4 teaspoon baking soda
1/2 teaspoon salt
1/4 cup coconut oil melted
1/2 cup brown sugar packed
1/2 cup molasses
1 large egg
1 cup milk low-fat ok
1/3 cup fat-free Greek yogurt
2 tablespoons sparkling sugar optional
Instructions
Preheat oven to 350 F. Line a 12-cup muffin tin with paper liners or grease with nonstick cooking spray.

In a medium mixing bowl, combine flour, ginger, cinnamon, baking powder, baking soda, and salt. Set aside.

In a separate large bowl, whisk together coconut oil and brown sugar.

Whisk in molasses.

Add egg, and whisk to combine.

Add milk and yogurt; whisk until well-combined.

Add flour mixture, and whisk until just combined.

Scoop into muffin cups. The cups will be full.

Sprinkle the tops with coarse sugar, if using.

Bake for about 20-25 minutes, or until when a toothpick inserted in the middle comes out clean.