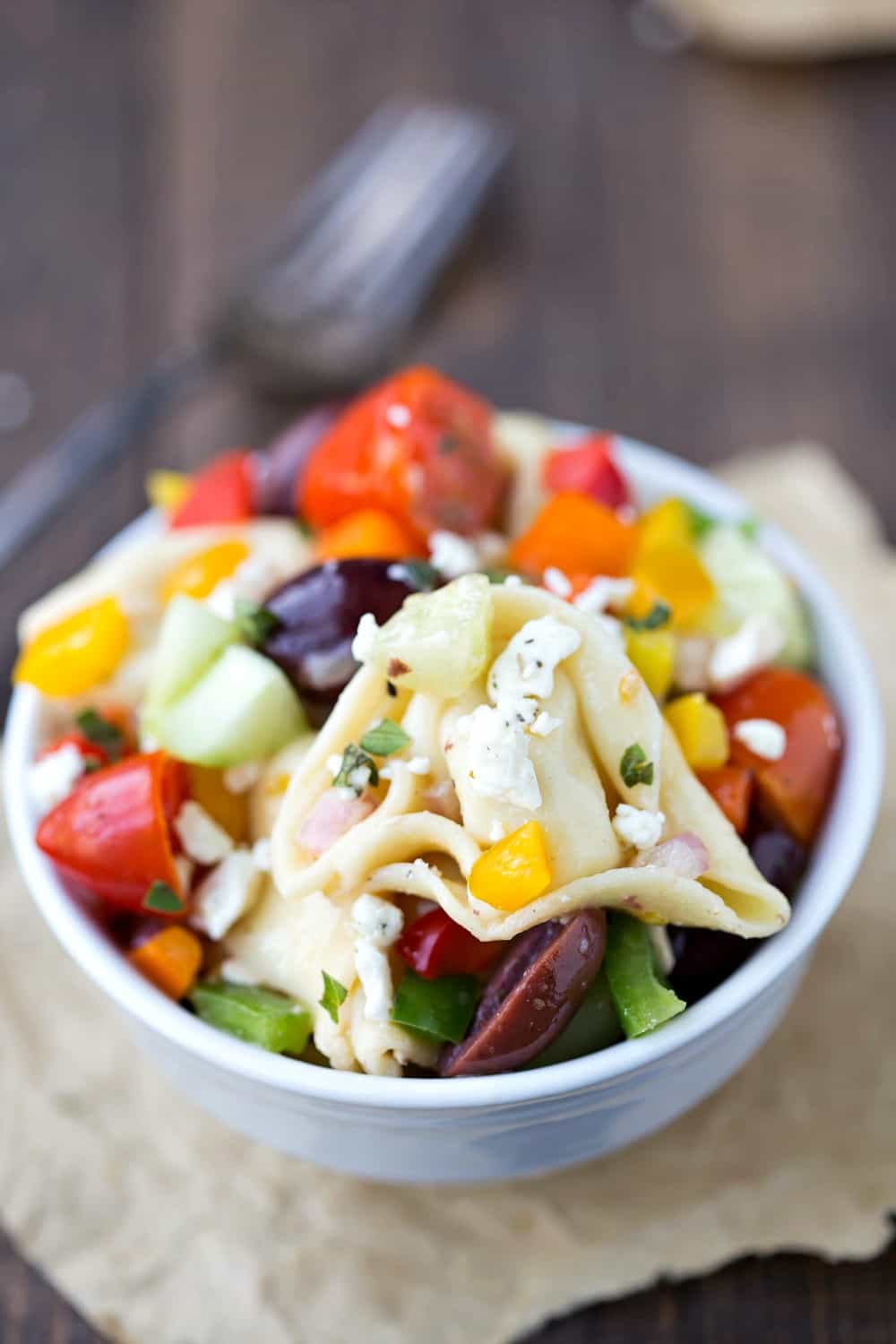 As the weather warms up, I want to spend less time in a hot kitchen.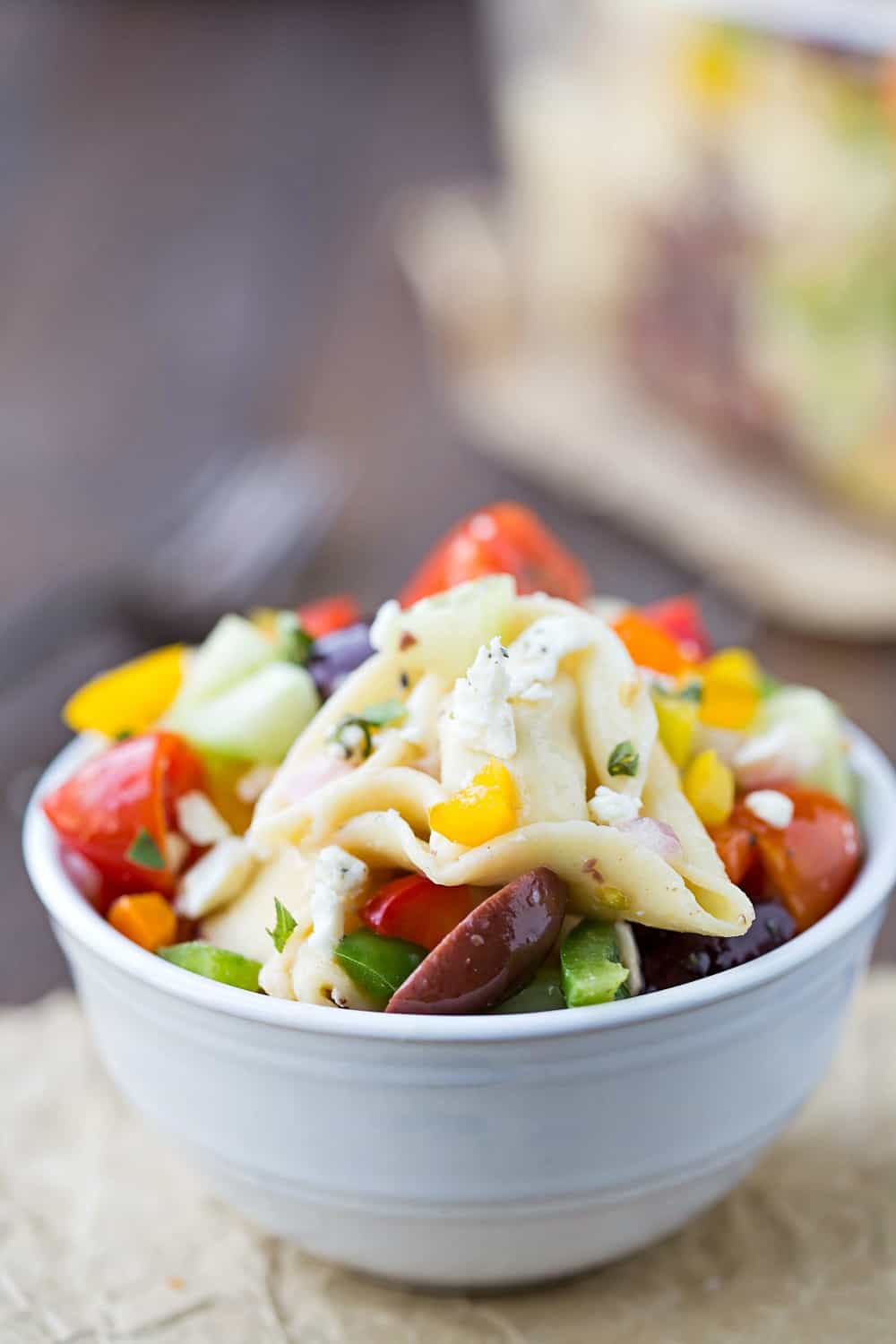 But we still have to eat. So, I try to make a lot of make-ahead meals that require little to no cooking.

This Greek Tortellini Pasta Salad is a good make-ahead meal. It has plenty of veggies, lots of flavor, and the taste improves as it sits.
I like to use a tortellini that's stuffed with chicken to make this meal a little heartier, but you could easily substitute cheese tortellini to keep this pasta salad vegetarian. Also, I like my dressing to be pretty vinegar-y, so feel free to adjust the dressing to your taste.
Ingredients
Dressing
1/2 cup red wine vinegar
1 tablespoon Dijon mustard
2 cloves garlic minced
1/2 teaspoon kosher salt
1/2 teaspoon black pepper
1/2 cup olive oil
Pasta Salad
20 ounces fresh tortellini I like to use garlic and chicken
12 ounces grape or cherry tomatoes halved or quartered
2 cucumbers peeled and chopped
4 bell peppers* peeled and chopped
6 ounces pitted and sliced Kalamata olives
1 shallot** finely diced
1/4 cup fresh oregano leaves torn
1/4-1/3 cup feta cheese crumbled
Instructions
To make the dressing, whisk vinegar, mustard, garlic, salt and pepper together until well-combined.

Slowly stream in the olive oil while whisking to combine. Set aside.

To make the pasta salad, cook the pasta according to the package directions.

Rinse the pasta with cold water, and set aside.

Combine tomatoes, cucumbers, bell peppers, olives, and shallot.

Add cooked pasta, oregano, feta, and dressing. Toss to combine.

Serve immediately, or chill until ready to serve.
Notes
*For the bell peppers, I liked to use a mix of colors.  **If you prefer, you can substitute 1/4 cup finely diced red onion.