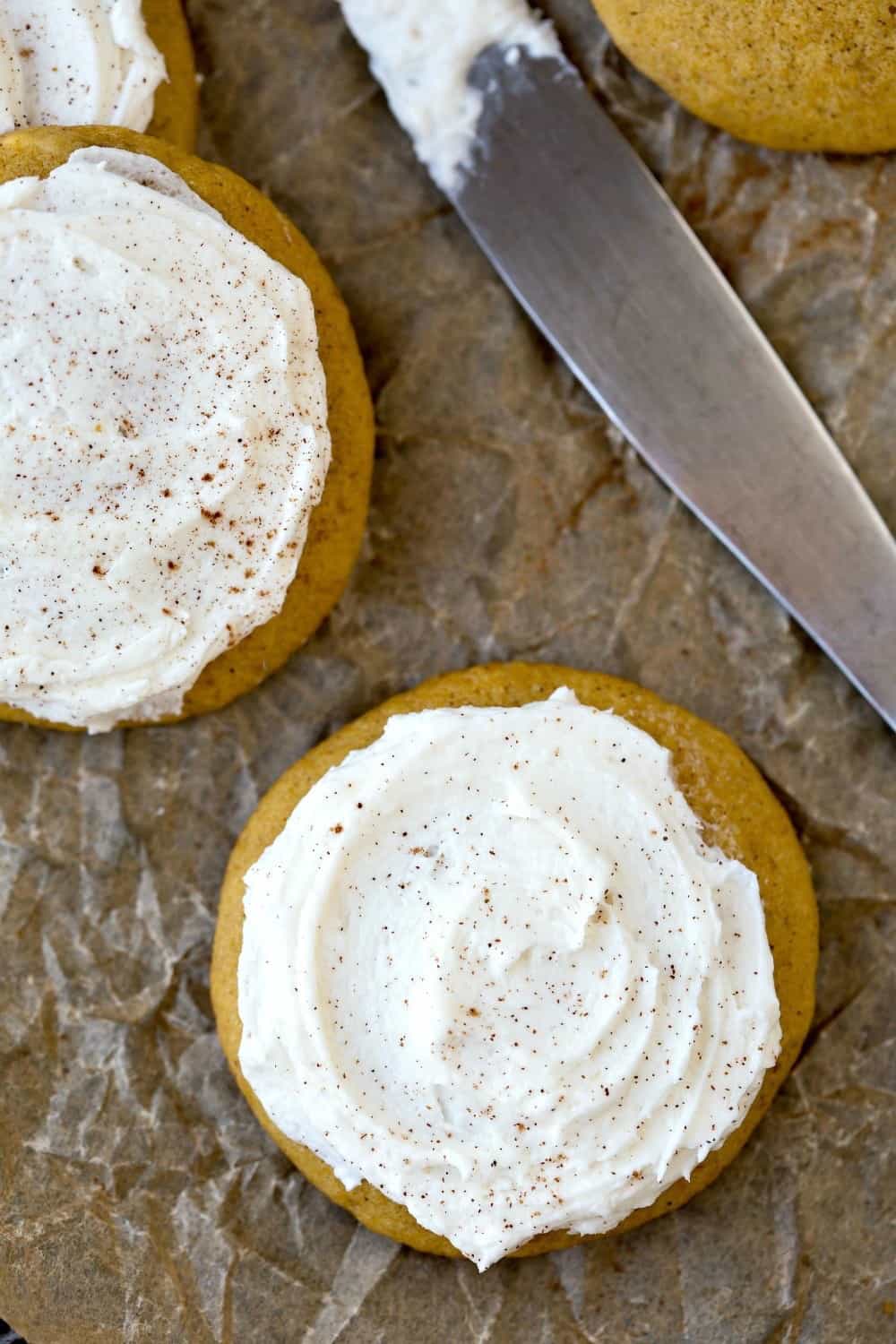 Any time something is called "melt-in-your-mouth", it instantly kicks the yum factor up. And these Melt-In-Your-Mouth Frosted Pumpkin Cookies have plenty of yum!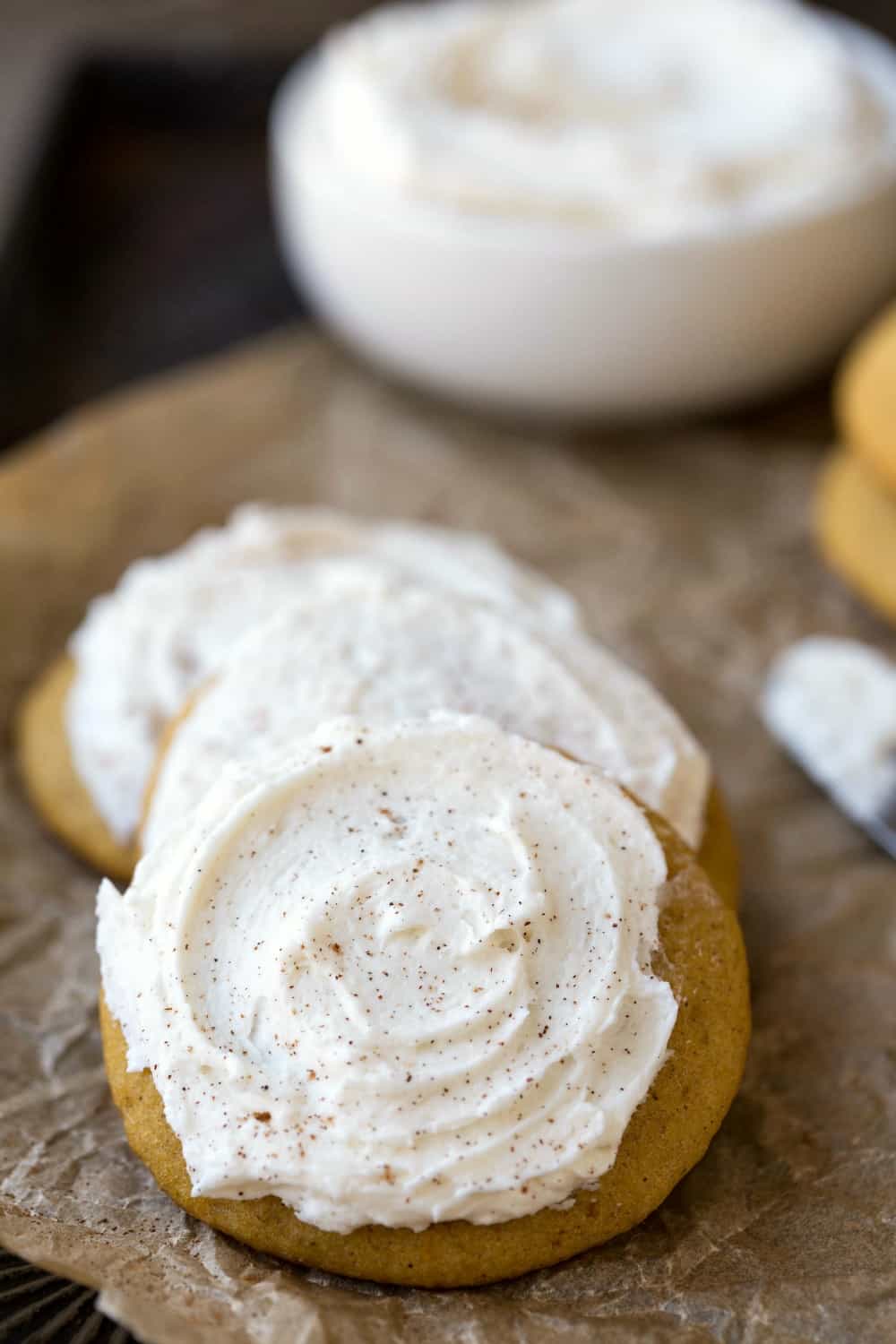 The Melt-In-Your-Mouth Frosted Pumpkin Cookies are tender, cake-like pumpkin spice cookies. I like a good amount of spice in my pumpkin spice cookies, so I add a fair amount of pumpkin pie spice.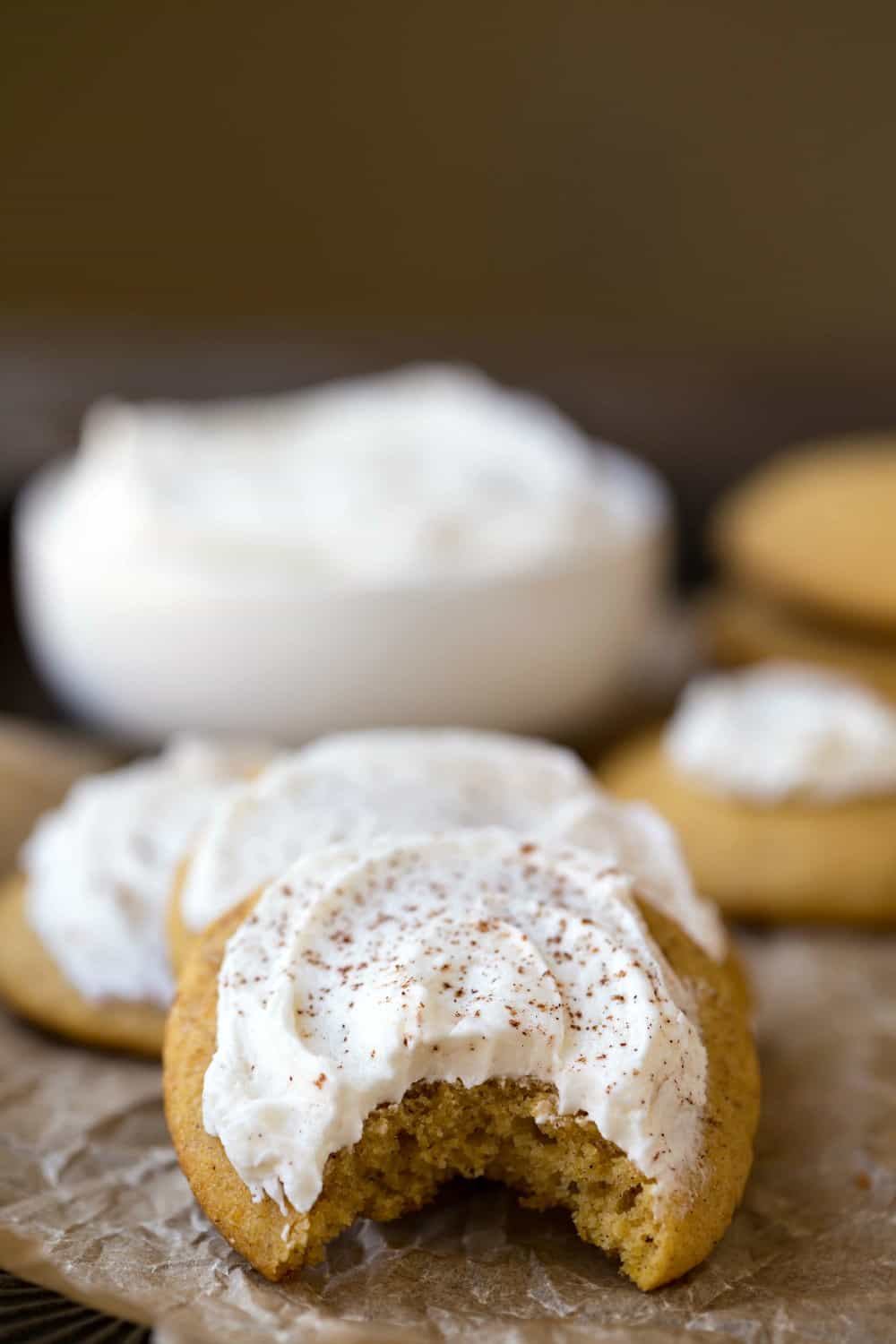 The cookies are topped with a super rich and creamy vanilla buttercream frosting. It is sweet and buttery with plenty of vanilla flavor.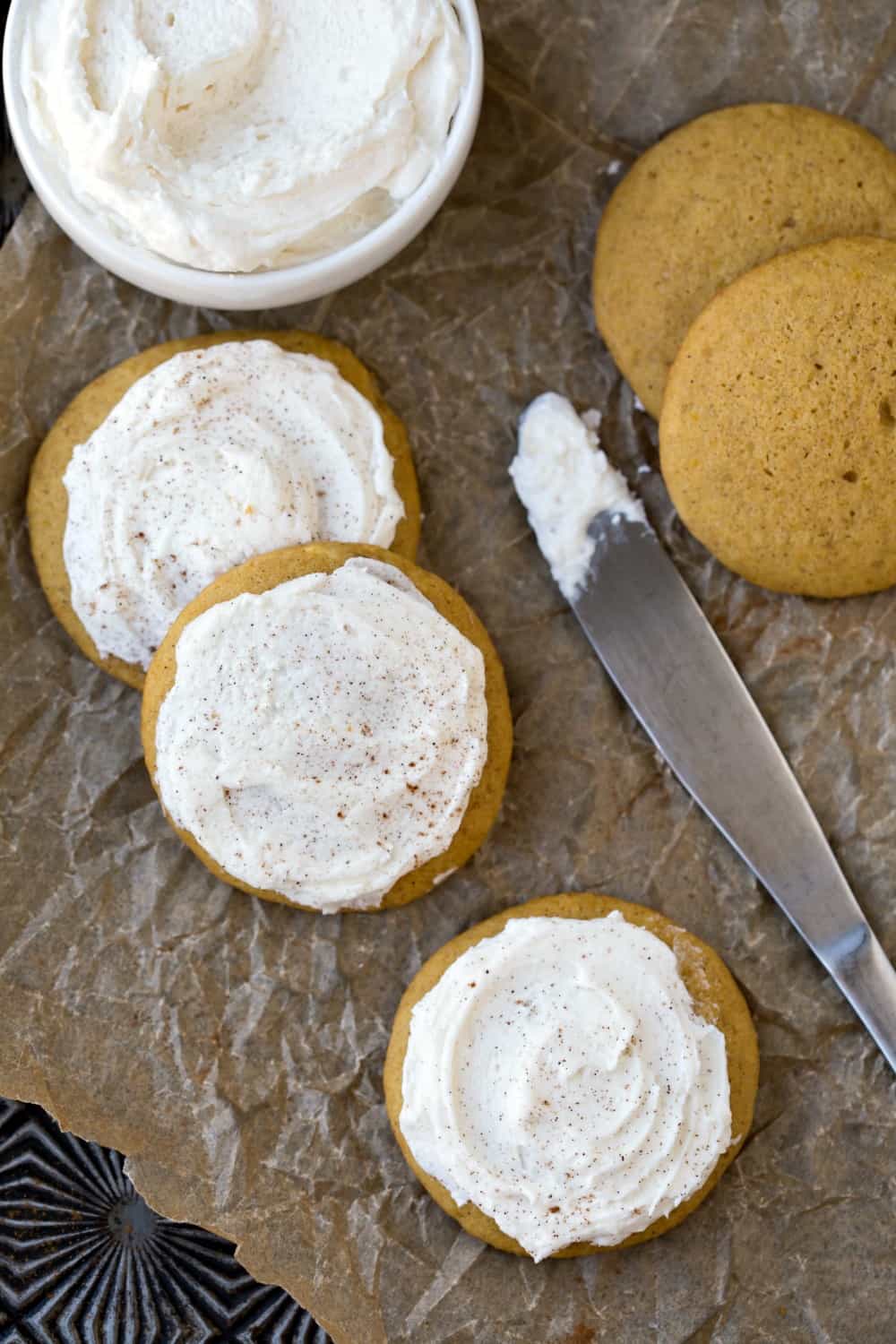 This recipe makes just over 3 dozen cookies, but it you need to make a double batch, this recipe does double well.

More pumpkin spice recipes!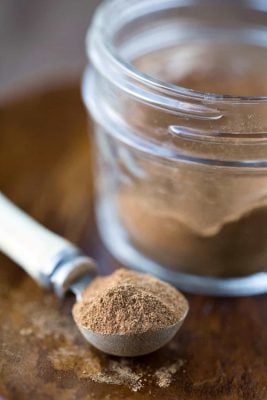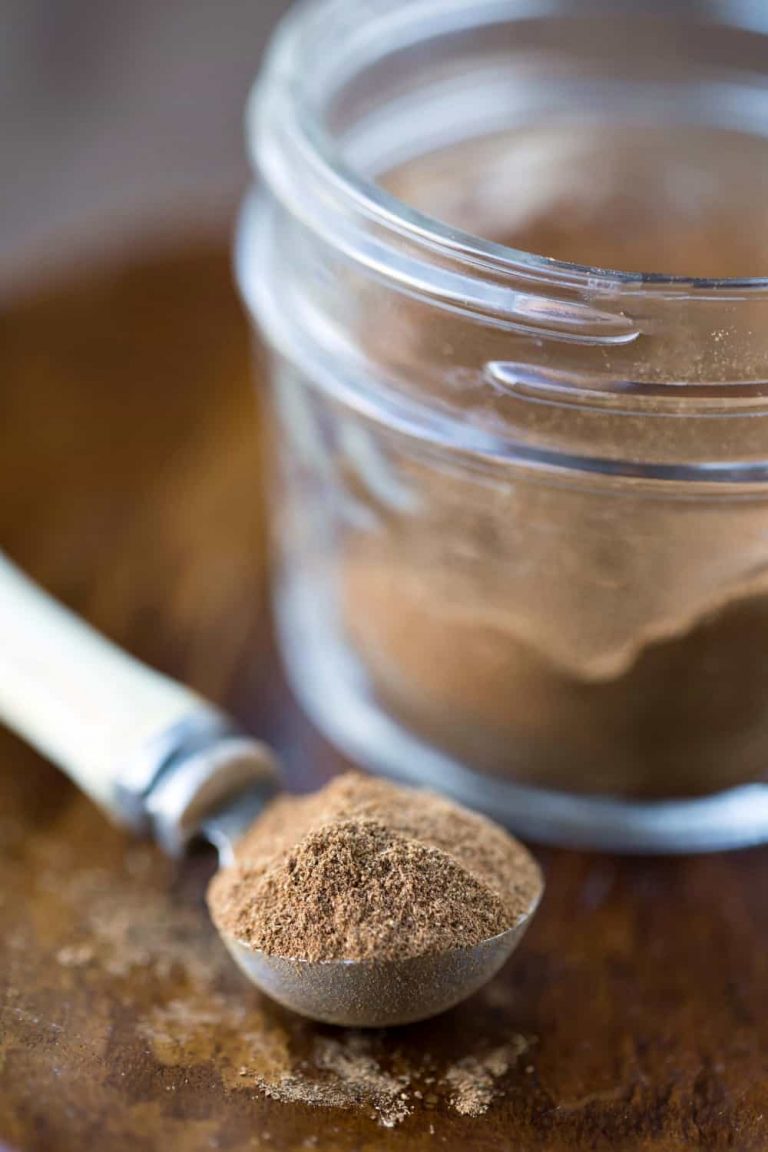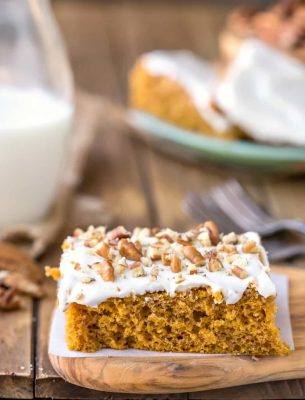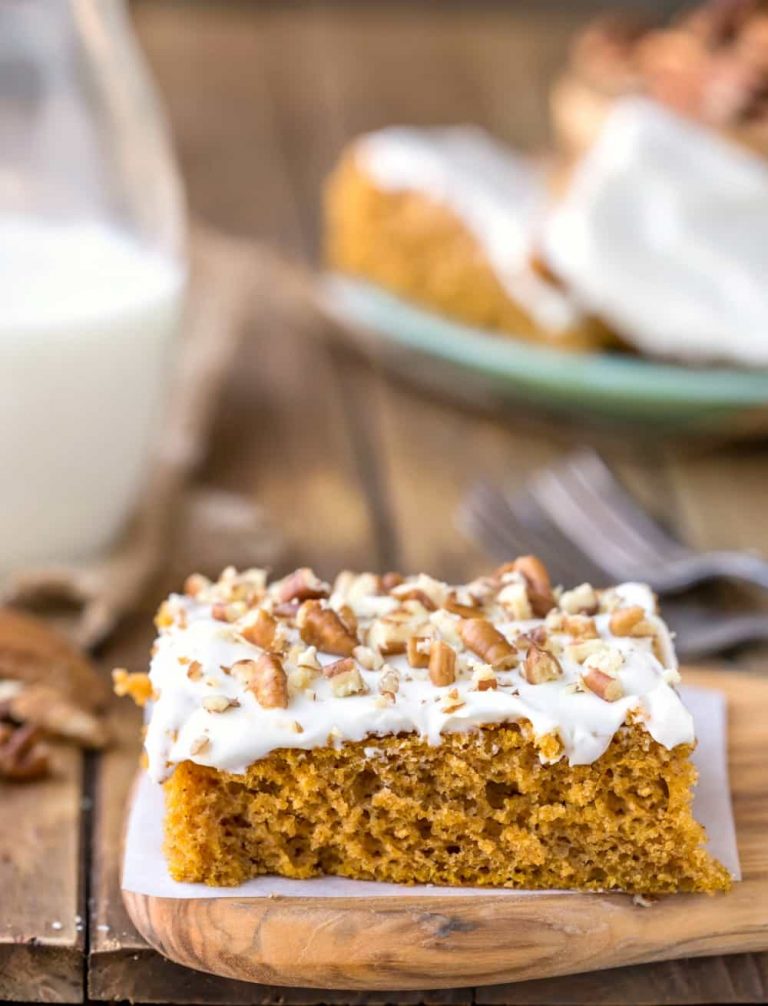 Melt-In-Your-Mouth Pumpkin Cookies
Prep Time: 10 minutes
Cook Time: 10 minutes
Total Time: 20 minutes
Servings: 38 cookies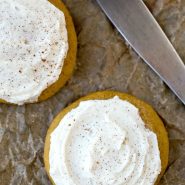 Ingredients
Pumpkin Cookies
1 c. butter at cool room temperature
1 c. granulated sugar
1 tsp. baking powder
1 tsp. baking soda
1/2 tsp. salt
1 T. pumpkin pie spice
1 large egg
1 teaspoons vanilla
1/2 c. canned pumpkin puree
2 c. all-purpose flour
Frosting
1/2 c. butter at cool room temperature
2-4 T. milk
1/2 teaspoon vanilla
2 1/2 c. powdered sugar
ground cinnamon sprinkled on top optional
Instructions
Preheat oven to 350 F. Line a baking sheet with parchment paper or a silicone baking mat.

In a large bowl beat the butter on medium speed for 30 seconds.

Add sugar, baking powder,baking soda, salt, and pumpkin pie spice. Beat until combined.

Beat in the egg and vanilla until combined.

Mix in pumpkin.

Stir in flour until incorporated.

Drop 1.5 tablespoons of dough 2 inches apart on prepared baking sheet.

Bake for 10-12 minutes or until tops are set.

Transfer to wire racks to cool.

For frosting, beat butter until smooth.

Add 2 tablespoons milk and vanilla extract. Beat until combined.

Continue beating, and add powdered sugar 1/2 cup at a time.

Add in additional milk to make desired consistency.

Spread frosting on the tops of the cooled cookies.

Sprinkle with additional cinnamon if desired.
Cookies adapted from BHG.com.