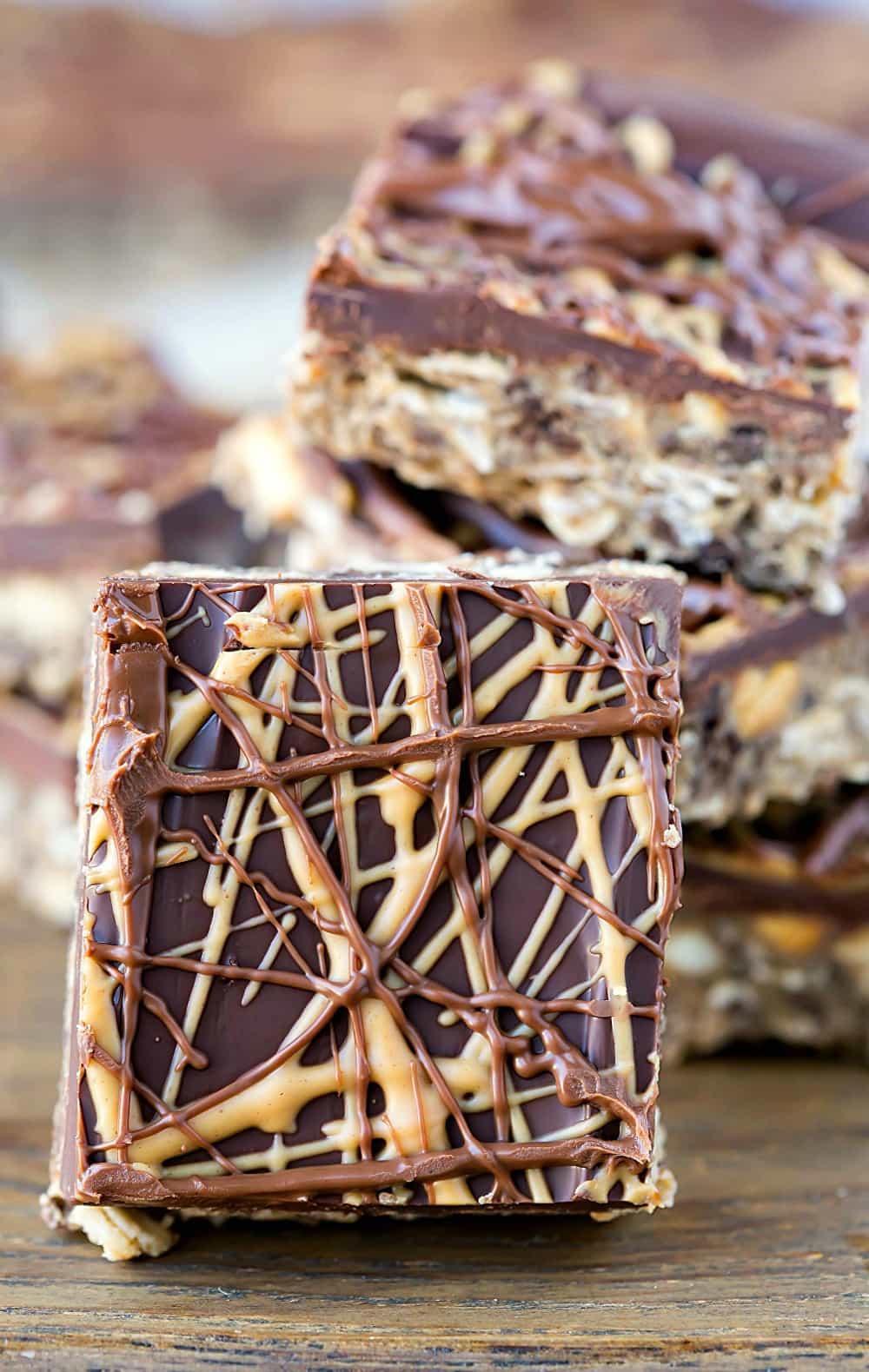 Flavor combinations don't get much more classic than chocolate and peanut butter.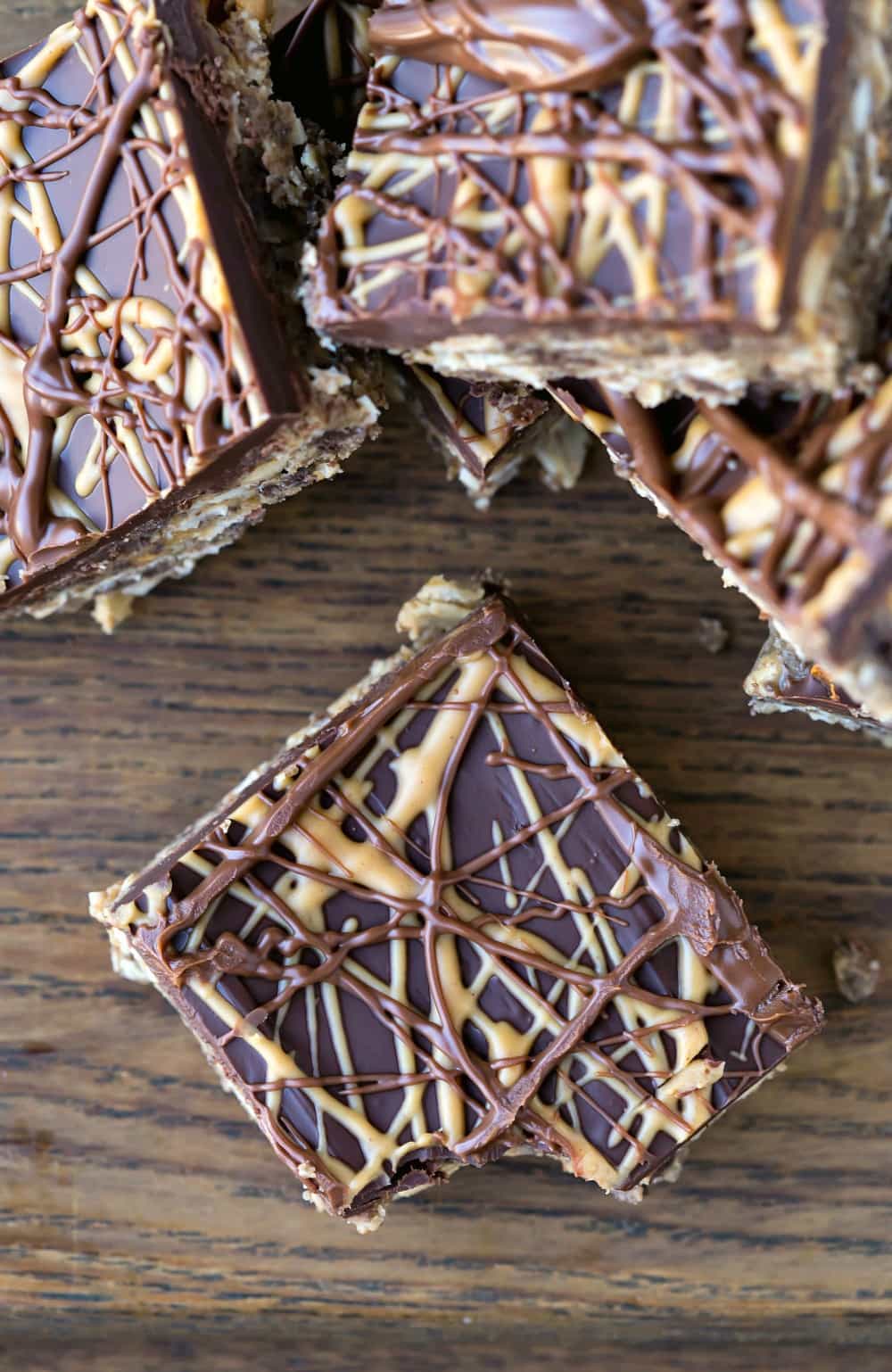 I, for one, am a huge fan of that combo. Reese's peanut butter cups were one of my fave candies when I was a kid, and I've been known to add peanut butter to my s'mores.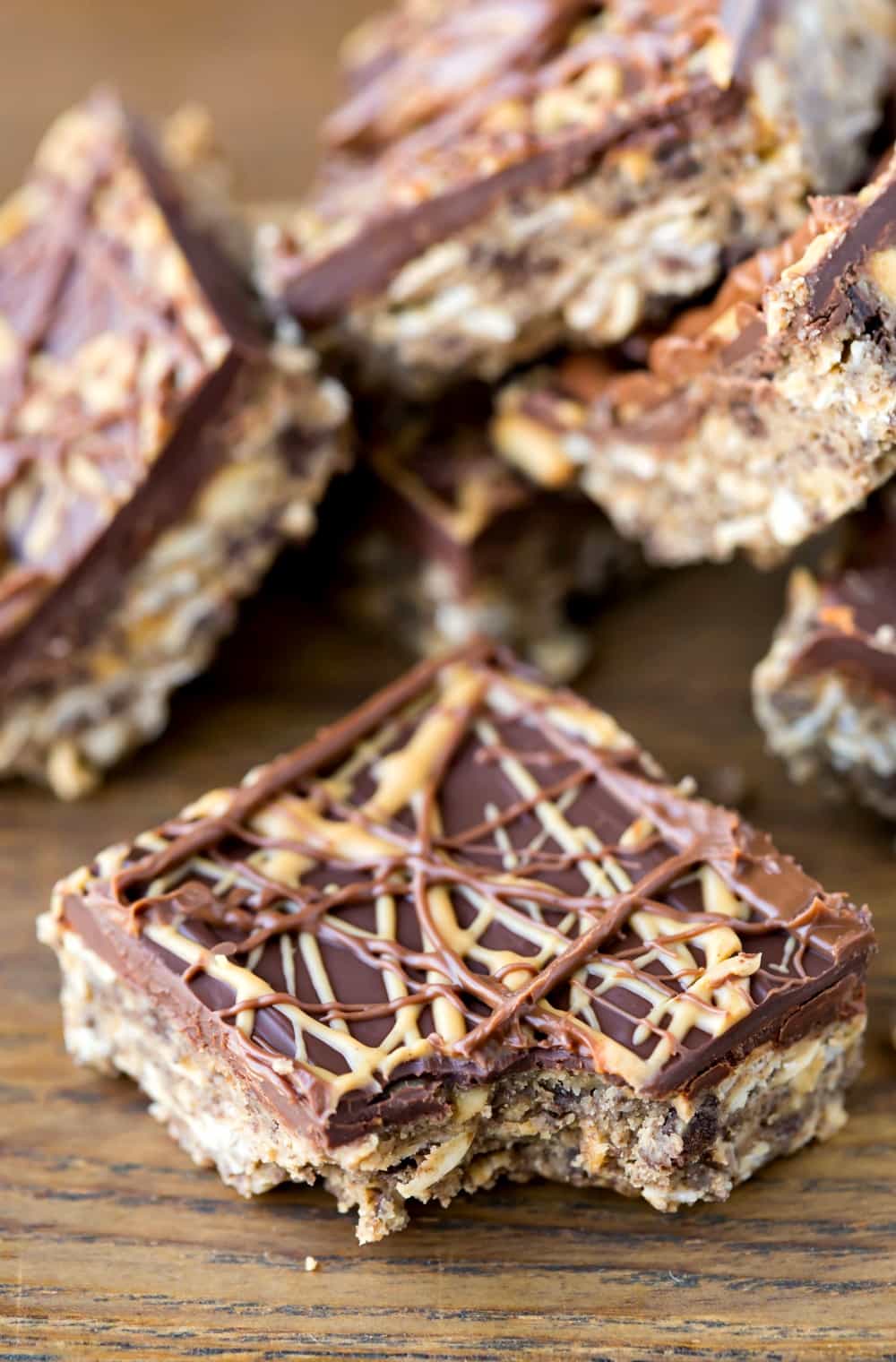 While the bars don't have the same texture as no bake cookies, they do have similar flavors.
These no bake cookie bars have a double dose of chocolate and peanut butter. They have chocolate cookies and peanut butter in the bars, and they're topped with a layer of chocolate and peanut butter.

You may also like…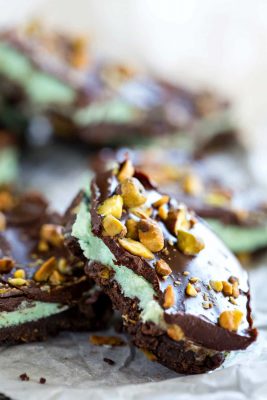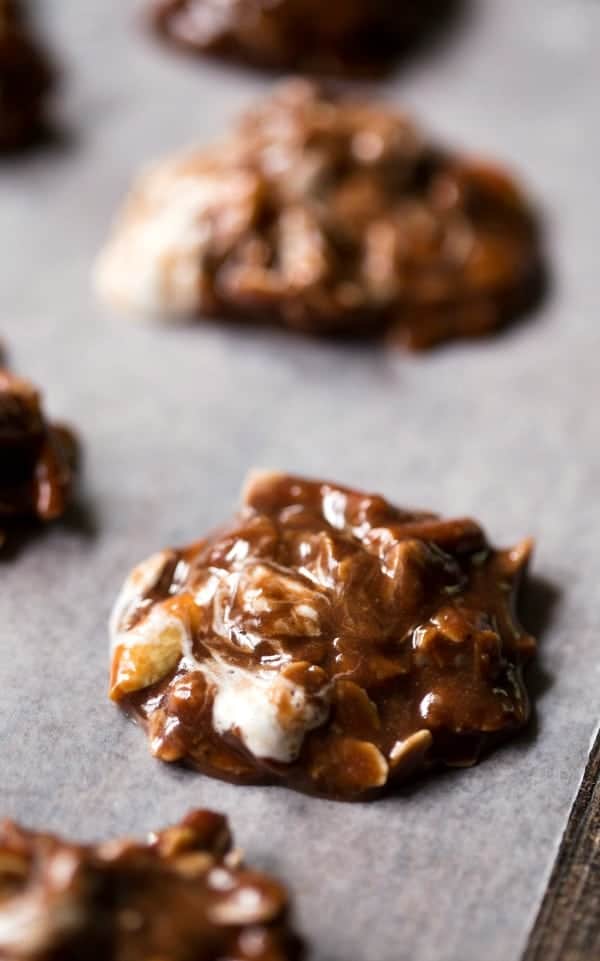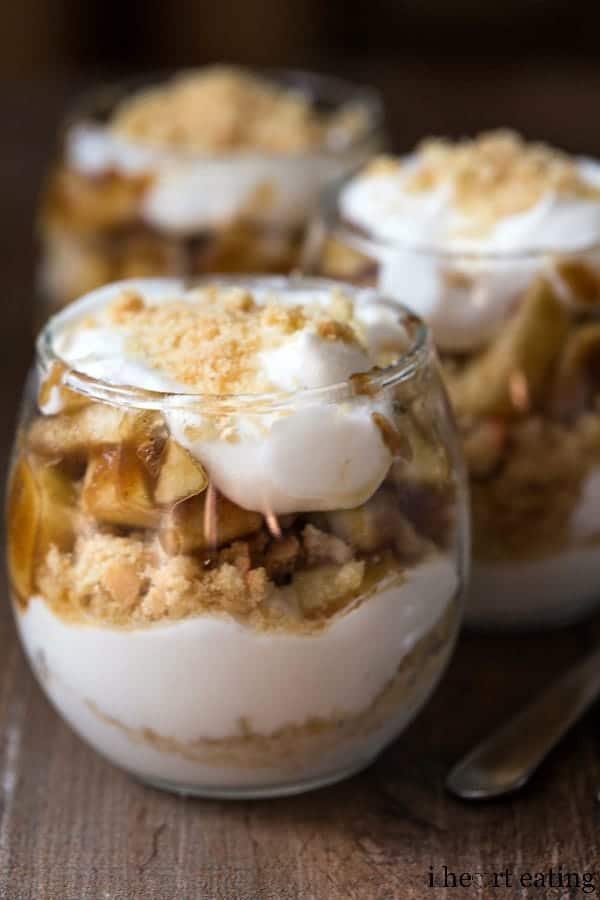 No Bake Cookie Bars
Prep Time: 10 minutes
Cook Time: 10 minutes
Total Time: 20 minutes
Servings: 12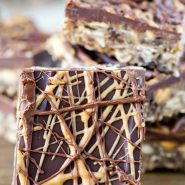 Ingredients
1 cup chocolate graham cracker crumbs
3/4 cup rolled oats
3/4 cup powdered sugar
Pinch kosher salt
5 tablespoons butter
1/2 cup chunky peanut butter not natural
6 tablespoons creamy peanut butter not natural
1/2 teaspoon vanilla extract
5 ounces semisweet chocolate, melted
1 tablespoon creamy peanut butter not natural
1 ounce milk chocolate melted
Instructions
Coat an 8x8-inch baking dish with cooking spray. Line with parchment, leaving a 2-inch overhang on the 2 long sides.

Combine graham cracker crumbs, oats, sugar, and salt in a large bowl.

Melt butter in a medium saucepan over medium heat, then add chunky peanut butter, smooth peanut butter, and vanilla, whisking until well combined.

Add peanut butter mixture to crumb mixture, stirring until combined.

Transfer to baking dish, and use the bottom of a measuring cup or an offset spatula to firmly press mixture into an even layer. Refrigerate for 30 minutes.

Pour melted semisweet chocolate over chilled mixture and, using an offset spatula, spread into a thin layer that covers the entire surface. Refrigerate until hardened, at least 15 minutes.

Heat remaining smooth peanut butter in a small saucepan until runny.

Drizzle peanut butter over chilled chocolate. Drizzle melted milk chocolate over peanut butter. Refrigerate until hardened, about 15 minutes.

Use parchment to lift out chilled block of bars. Using a sharp knife, cut into 12 squares. Let bars stand at room temperature for 10 minutes before serving.
Adapted from Martha Stewart.