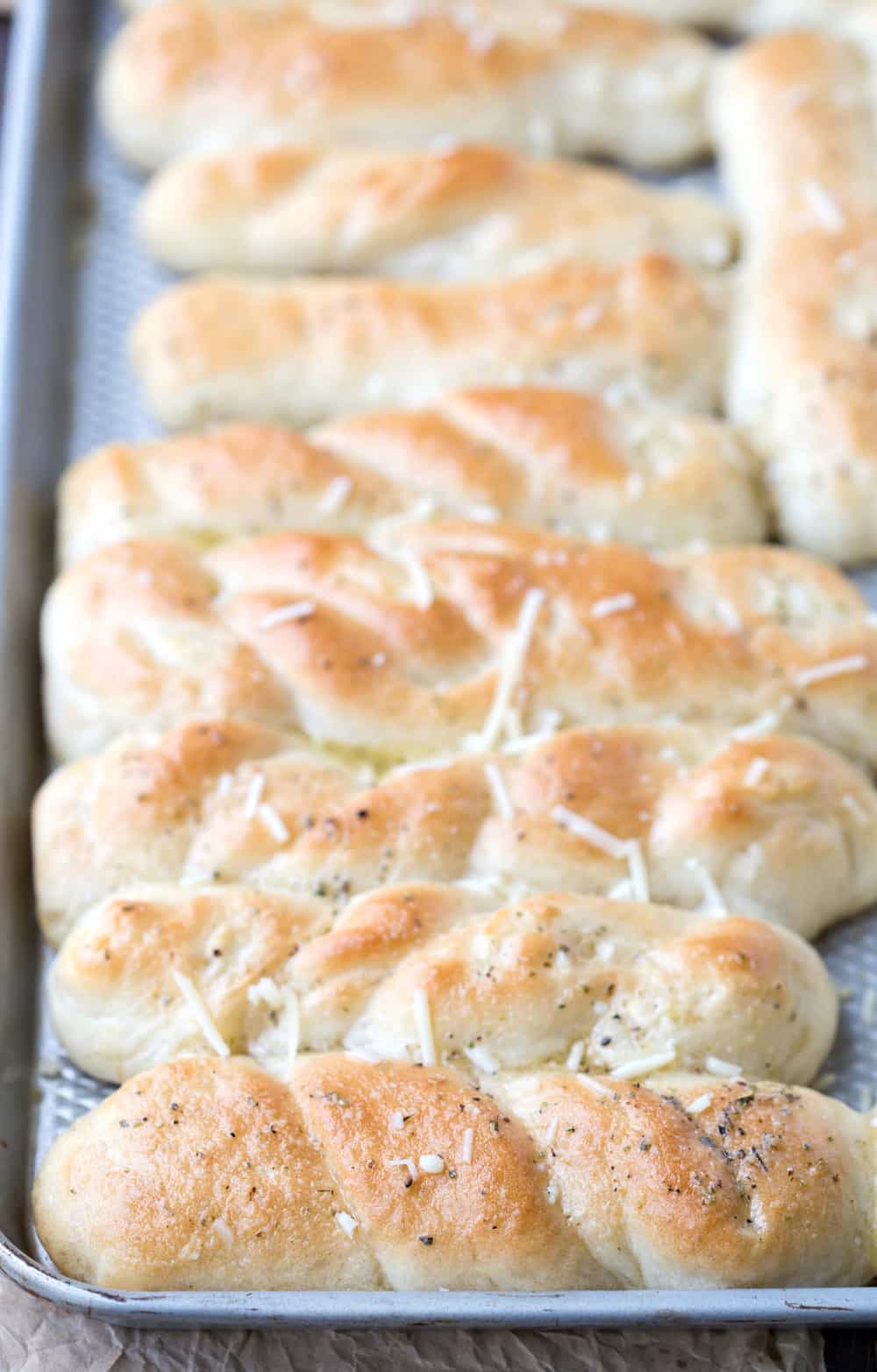 I love bread. Sometimes I suggest where we should go to dinner based solely on how good the bread is at that restaurant.
For a long time, I was intimated by yeast breads and didn't try to make them at home. I had no idea that water could be too hot and kill the yeast or that certain kinds of yeast need to be proofed. I would just try a recipe and cross my fingers. Unfortunately, I ended up with a lot of flat, gross bread.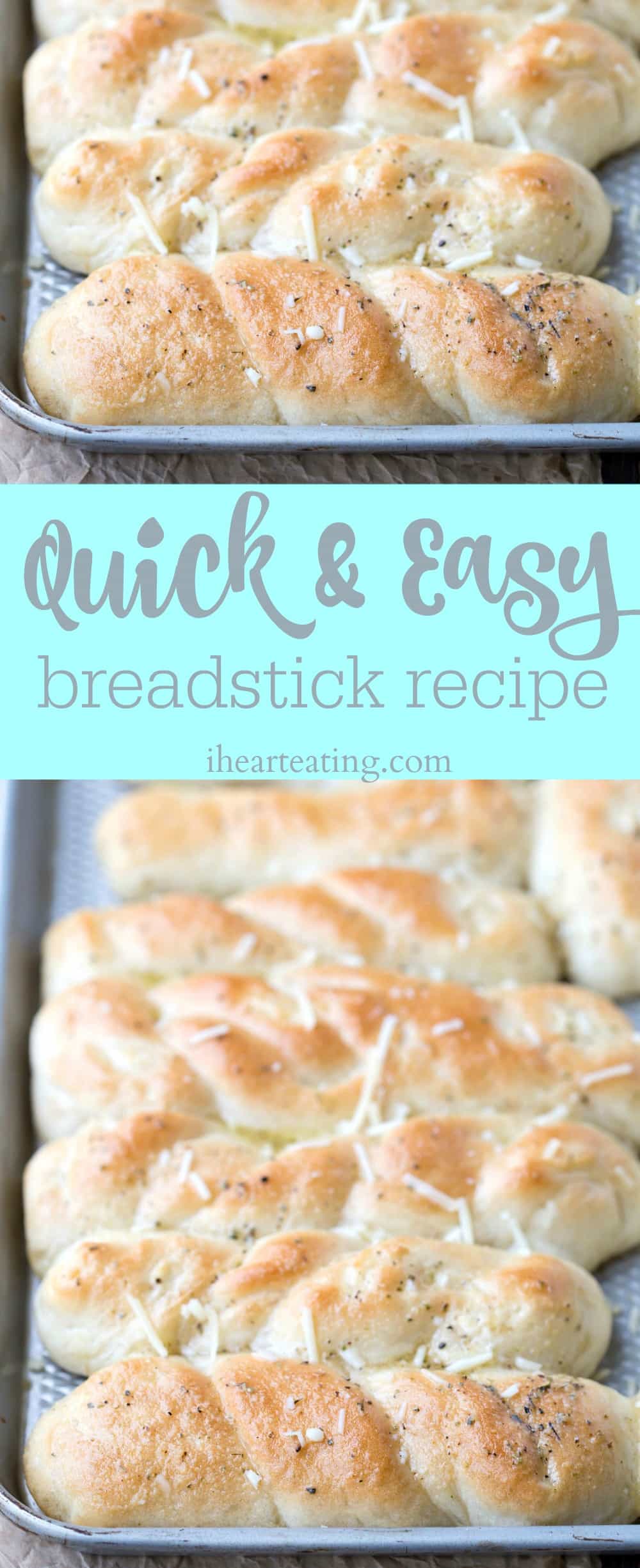 Even though I've learned a lot about making yeast breads (mostly through trial and error), I still appreciate a bread recipe that I can have ready in about an hour.
These Quick and Easy Breadsticks just take about an hour from start to finish, and they still taste great. They're perfect for those times when you want homemade bread but don't want to spend hours making it.
Quick and Easy Breadstick Recipe
These quick and easy breadsticks are the perfect for those times when you want homemade bread but don't want to spend hours making it!
Prep Time: 48 minutes
Cook Time: 12 minutes
Total Time: 1 hour
Servings:16
Course: bread, Side Dish
Cuisine: American
Keyword: bread, yeast
Ingredients
1 ½ cups warm water (about 105 F)
1 tablespoon active dry yeast
2 tablespoons granulated sugar
3 ½ cups all-purpose flour
1/2 teaspoon salt
3 tablespoons butter (melted)
1 teaspoon Italian seasoning
1/2-1 teaspoon garlic salt
1/4 cup Parmesan cheese
Instructions
In the bowl of a stand mixer (or in a large bowl), stir together the warm water, yeast, and sugar. Let stand for 5-10 minutes or until foamy.

Mix in flour and salt.

Knead dough for three minutes.

Cover, and let the dough rest for 10 minutes.

Grease an 11X17-inch baking sheet with nonstick cooking spray.

On a floured surface, roll out the dough into about a 12/16-inch rectangle about 1/2-inch thick.

Cut the dough in half width-wise with a pizza cutter. Cut into 8 strips lengthwise for a total of 16 strips.

Twist each strip slightly (or leave them as strips), and place about 1/2-inch apart on the baking sheet.

Cover with greased plastic wrap and let rise 30 minutes. Toward the end of the resting time, preheat oven to 375 F.

Bake 12-20 minutes or until golden brown.

While breadsticks are baking, stir together butter, seasoning, and garlic salt.

Brush over hot breadsticks, and then sprinkle with Parmesan cheese.
Notes
*Recipe nutrition facts are estimates. 
Nutrition Information
Serving: 1gCalories: 131kcal (7%)Carbohydrates: 22g (7%)Protein: 3g (6%)Fat: 2g (3%)Saturated Fat: 1g (5%)Cholesterol: 6mg (2%)Sodium: 191mg (8%)Potassium: 31mg (1%)Sugar: 1g (1%)Vitamin A: 80IU (2%)Calcium: 26mg (3%)Iron: 1.3mg (7%)