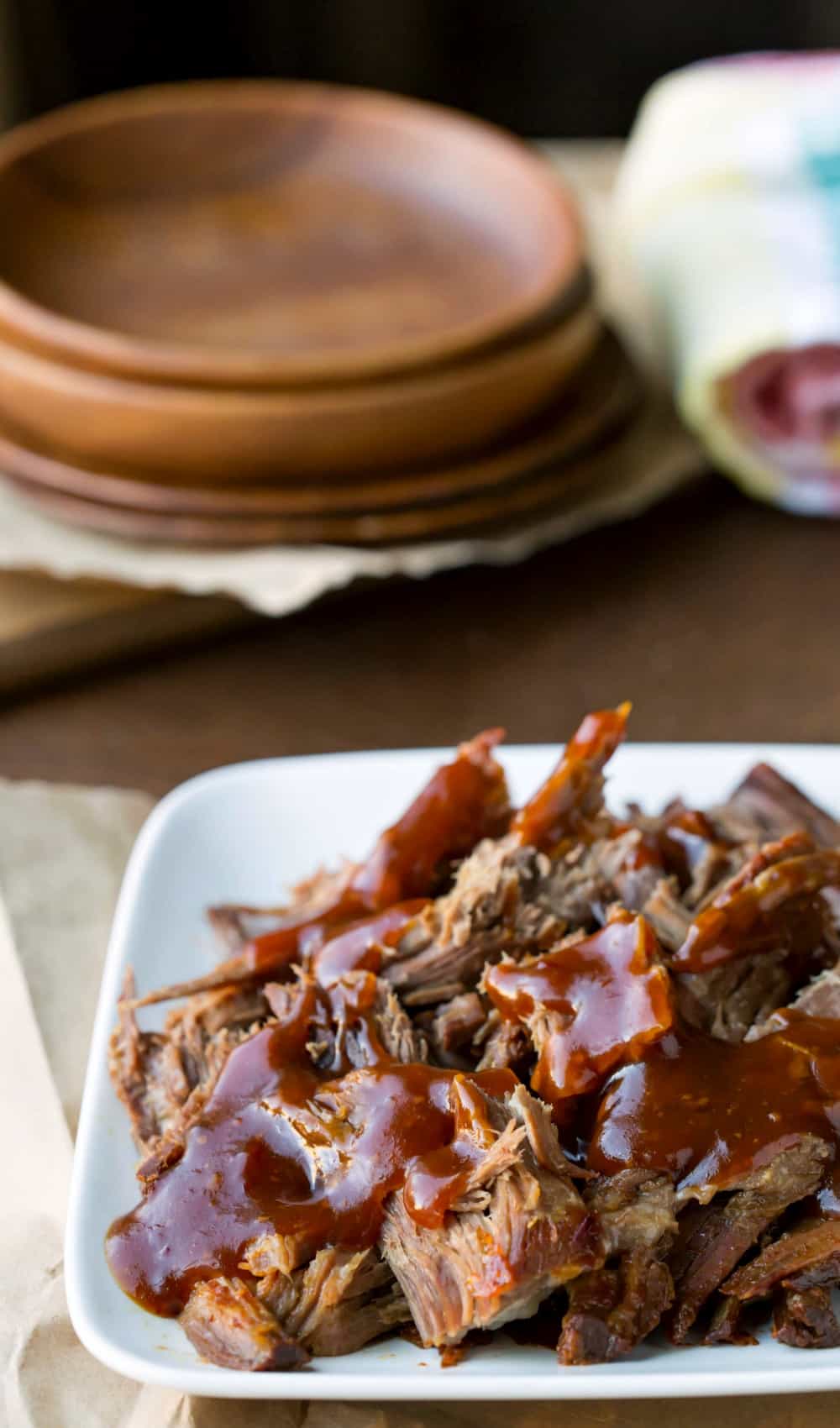 I'm always a little hesitant when it comes to spiciness. I like having enough heat to give my food a little kick, but I don't like having  so much that it hurts. It's also nice to have some other flavors – like sweetness and smokiness – to round out the spiciness.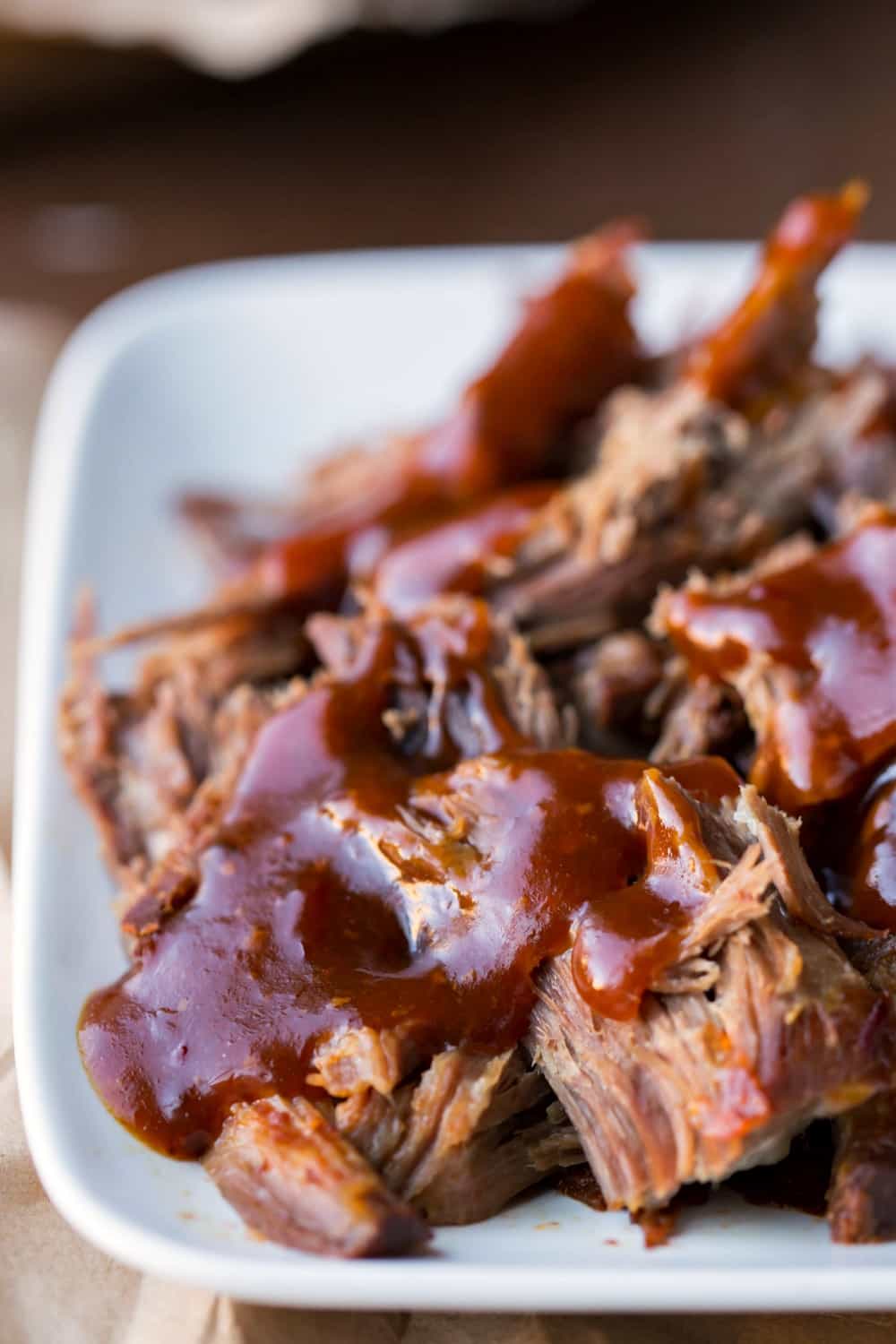 This Slow Cooker Pineapple Chipotle Beef hits all of those notes. It has a good amount of heat, but it still has a nice bit of sweetness, savoriness, and smokiness.
This beef is fantastic in tacos, quesadillas, and in just about any other dish. So, it's just as perfect for game days as it is for week days.
For this recipe, I used…
MY LATEST VIDEOS
This post contains affiliate links, which means if you were to buy through that link, I would receive a small commission at no extra cost to you! Thanks for supporting i heart eating!
Slow Cooker Pineapple Chipotle Beef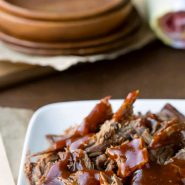 Ingredients
1 tablespoon chile + 1 sauce from can chipotle chiles in adobo
2 cups pineapple juice
3/4 cup maple syrup
2 cloves garlic minced
2 tablespoon tomato paste
1 tablespoon liquid smoke
3-4 pounds boneless chuck roast
1 teaspoon salt
Instructions
Add the chile, sauce, juice, maple syrup, garlic, tomato paste, and liquid smoke to a food processor; pulse until smooth.

Pour sauce into slow cooker.

Add roast, fat side up, to slow cooker.

Sprinkle roast with salt.

Cover, and cook on high for 6 hours.

Shred meat with 2 forks, and return to sauce.

Continue cooking for 30 minutes.
Recipe Notes
To make and freeze ahead of time:
Pour sauce into freezer-safe container.
Add roast and seal. 
Freeze for up to three months. 
Thaw, salt, and cook as directed. 
adapted from Every Day with Rachael Ray