Best steak marinade recipe! Just five simple ingredients are all you need to make this easy marinade. Includes directions that teach you how to marinade a steak for tender, juicy beef.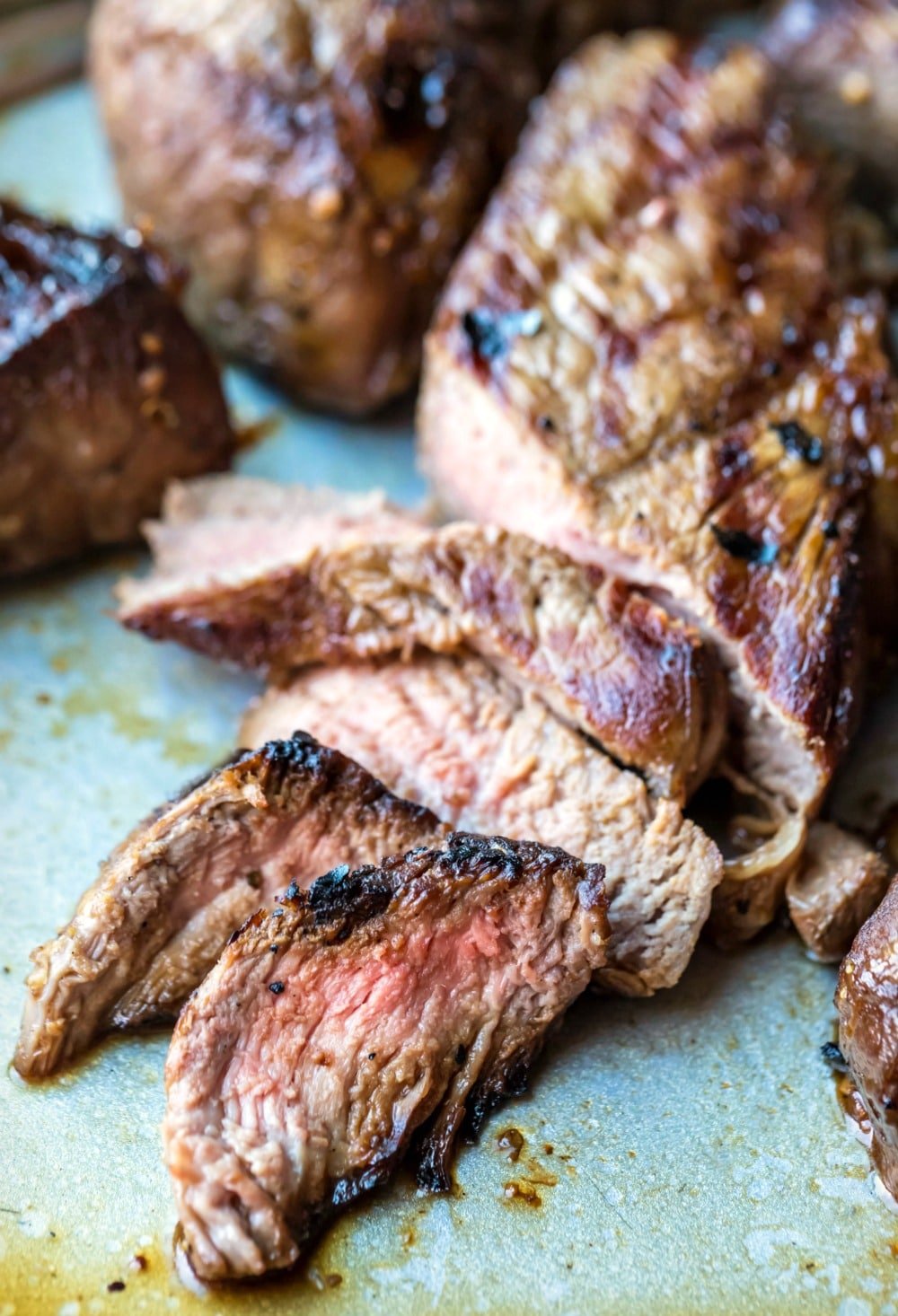 Double duty recipes can make dinner so much easier! Cook once and eat twice (or more), just makes sense – especially when life is busy.
This steak marinade is just that kind of easy, double duty recipe. The marinade itself if simple – just 5 ingredients. It also takes just a few minutes to stir up, so you can have the steak marinating in no time.
I like to make some extra steak when I make this recipe. I serve the steak with sides the first night, and the leftover steak can be used in any number of second (or third) meals – sandwiches, salads, and more!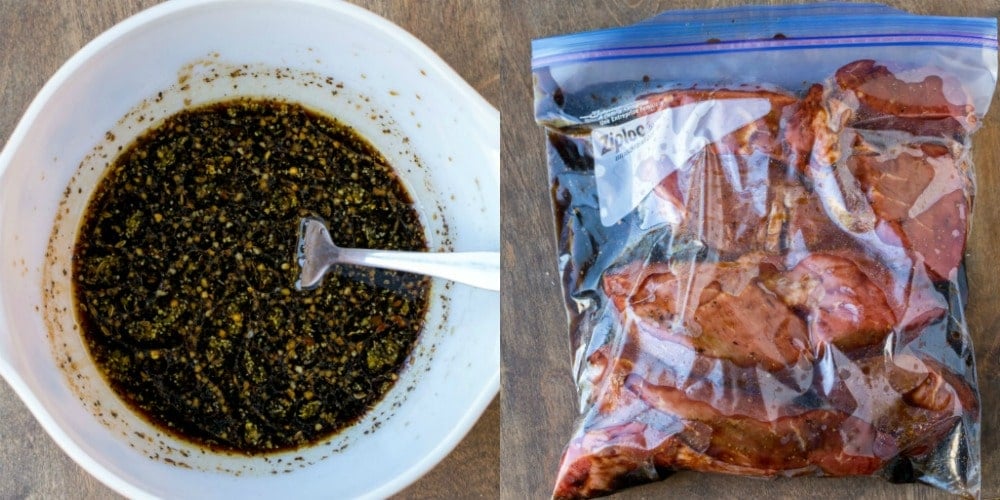 How to marinate steak
It's really simple to marinate a steak with this marinade. Just mix up the marinade, add the steak and marinade to a resealable container, and chill until you're ready to cook the steak.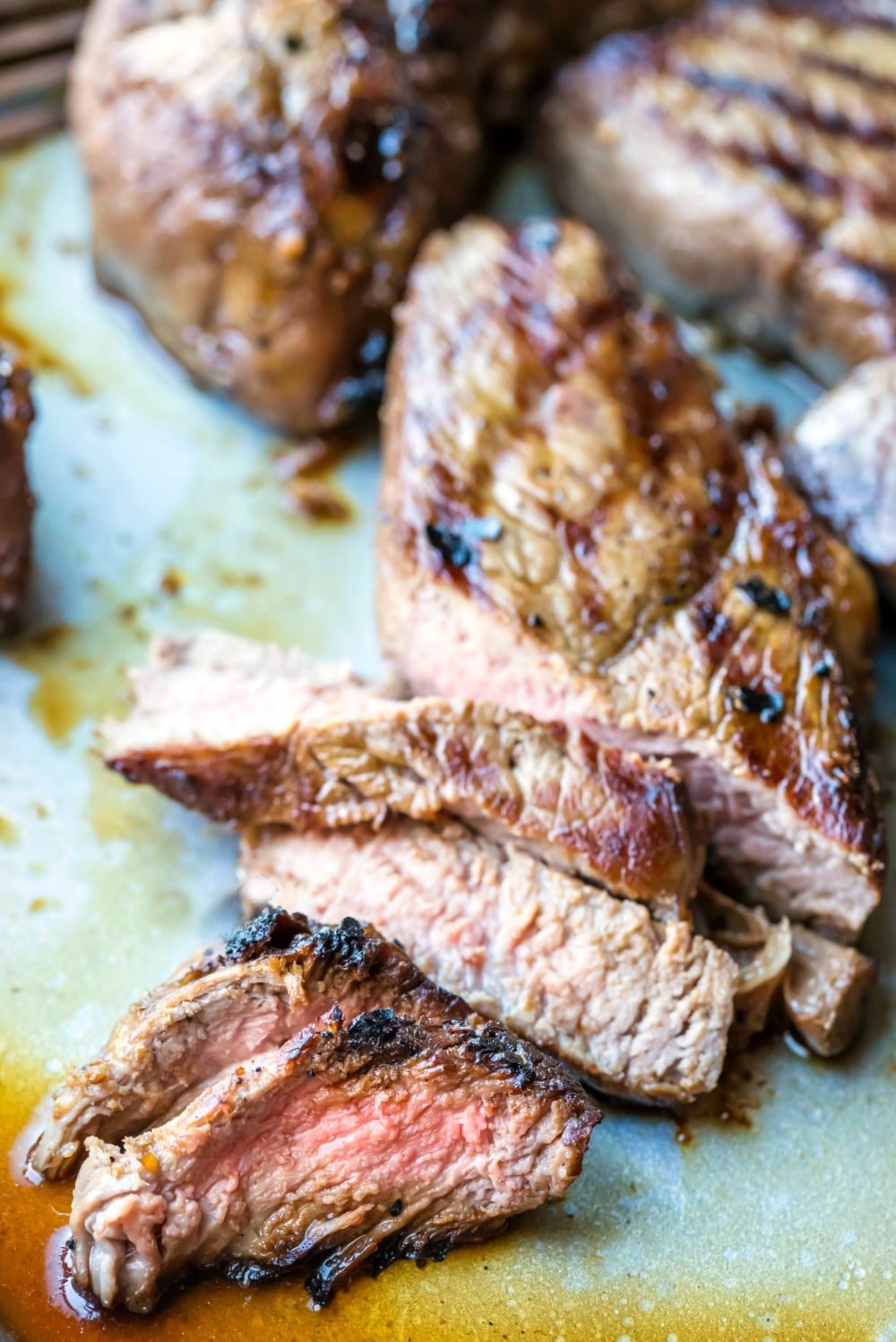 More beef recipes!
If you've tried this steak marinade recipe, don't forget to rate the recipe and leave me a comment below. I love to hear from people who've made my recipes! You can SUBSCRIBE to receive my latest recipe newsletters or FOLLOW ME on FACEBOOK, INSTAGRAM and PINTEREST for even more delicious food.
Steak Marinade
Simple 5-ingredient steak marinade
Prep Time: 5 minutes
Total Time: 5 minutes
Course: Condiment
Cuisine: American
Keyword: marinade
Servings: 6 servings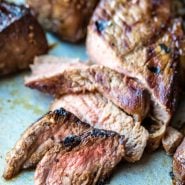 Ingredients
1/2 cup lite soy sauce
1/2 cup brown sugar not packed
2 tablespoons olive oil
1 teaspoon Montreal Steak seasoning
1 clove garlic minced
Instructions
In a medium bowl, mix ingredients together until well-combined.

Add marinade and steak to resealable container, and marinate steak until ready to cook.
Recipe Notes
*The marinade makes enough for about 2 1/2 - 3 pounds of steak.
**I recommend marinating the steak for at least 2 hours and up to 24 hours. 
***Nutrition values are estimates and do not take into account discarded marinade.
Nutrition facts per serving (1g)
Calories: 124kcal
Fat: 4g
Sodium: 1085mg
Potassium: 65mg
Carbohydrates: 19g
Sugar: 18g
Protein: 2g
Vitamin A: 0.2%
Vitamin C: 0.2%
Calcium: 2.2%
Iron: 3.9%