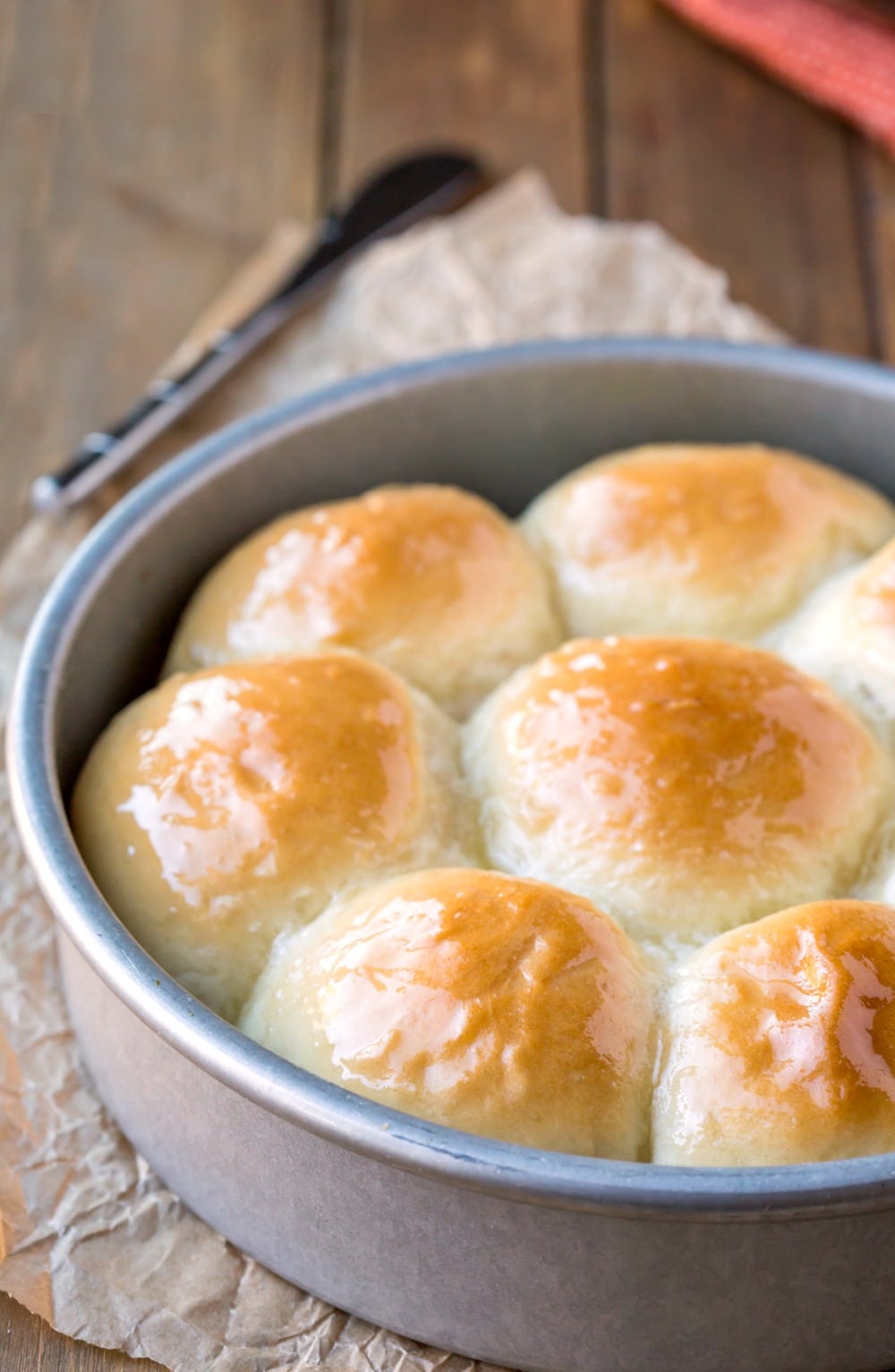 Is there anything that smells better than baking bread?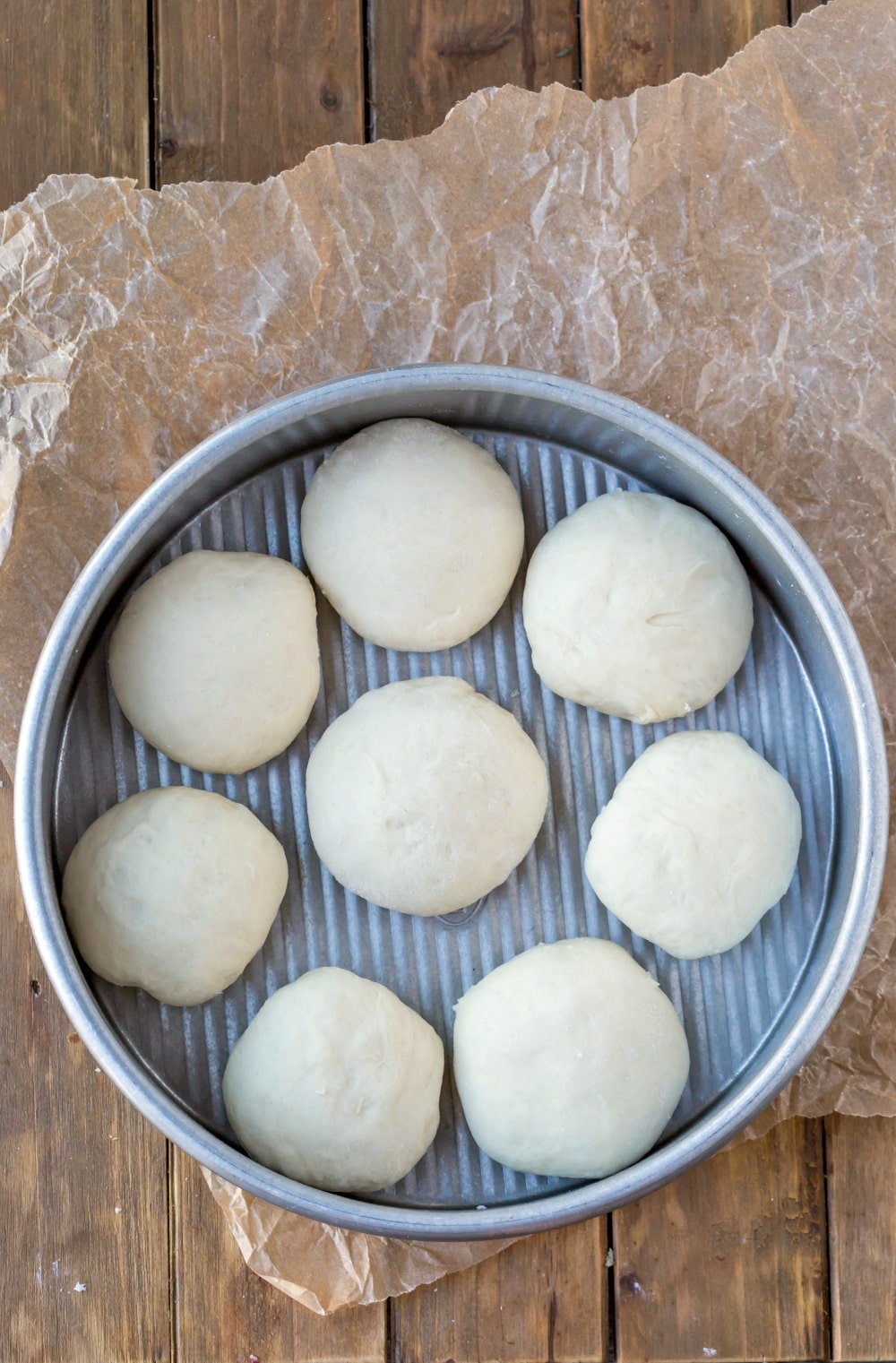 MY LATEST VIDEOS
Not only do I love the way that baking bread smells, I love the way fresh bread tastes. There's just something about fresh, warm bread slathered in butter that can't be beat.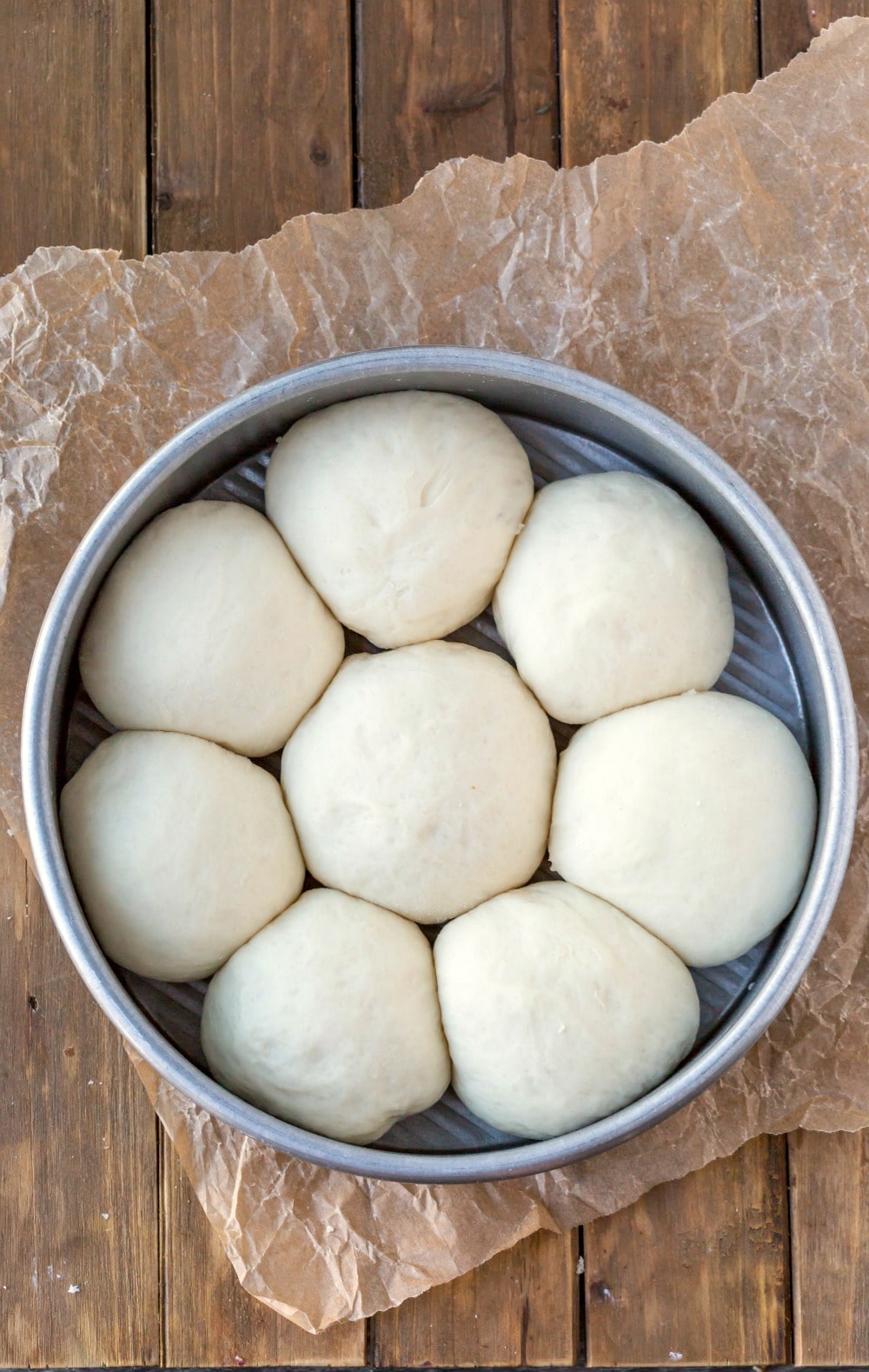 Most nights we have bread with dinner. I have a number of quick, easy bread and roll recipes that are great for weeknights.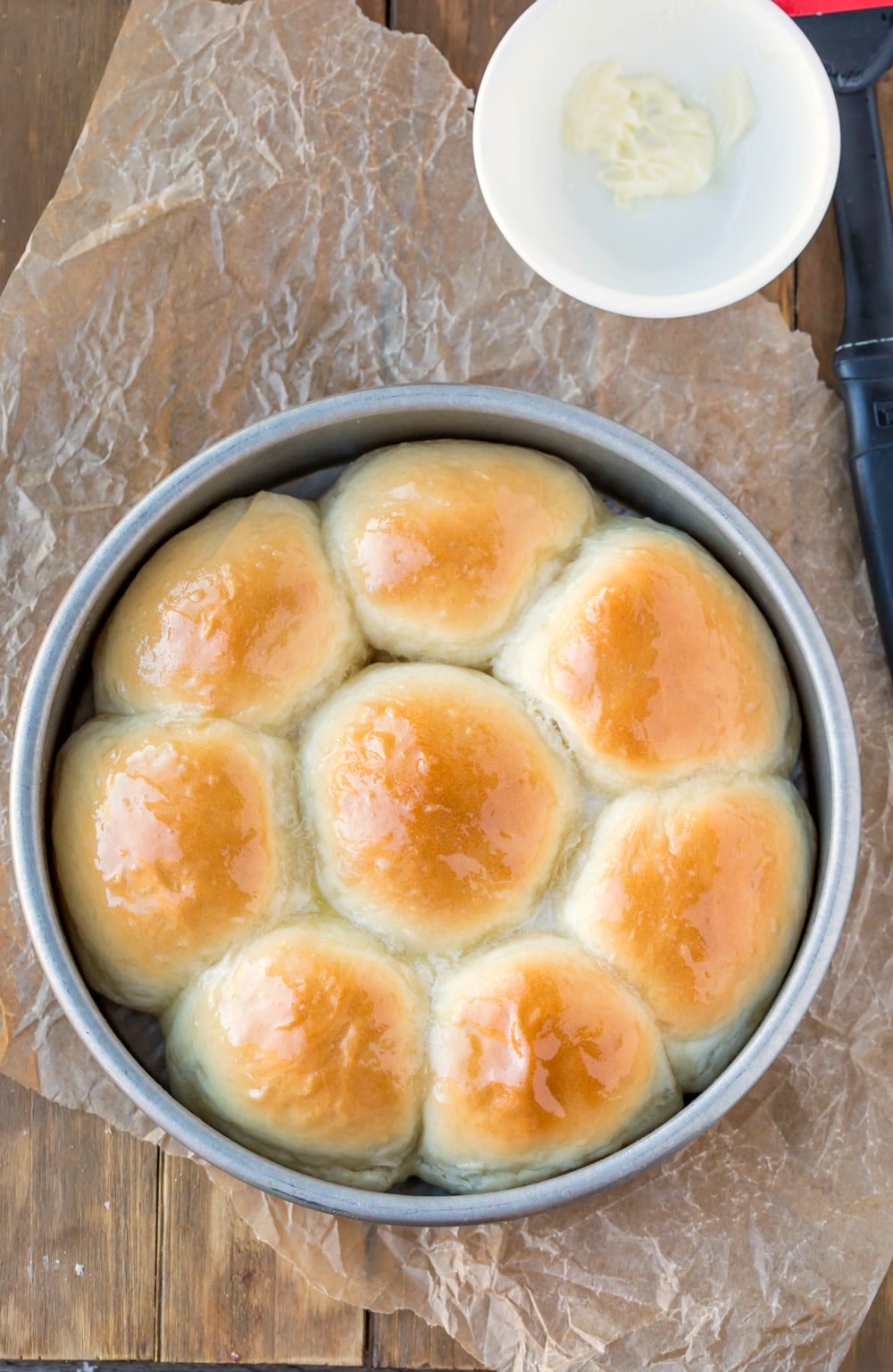 I like these 60 minute pull-apart rolls for those times when I want an easy, super-soft dinner roll. Since the rolls are all nestled in by each other, they stay nice and soft while they're baking.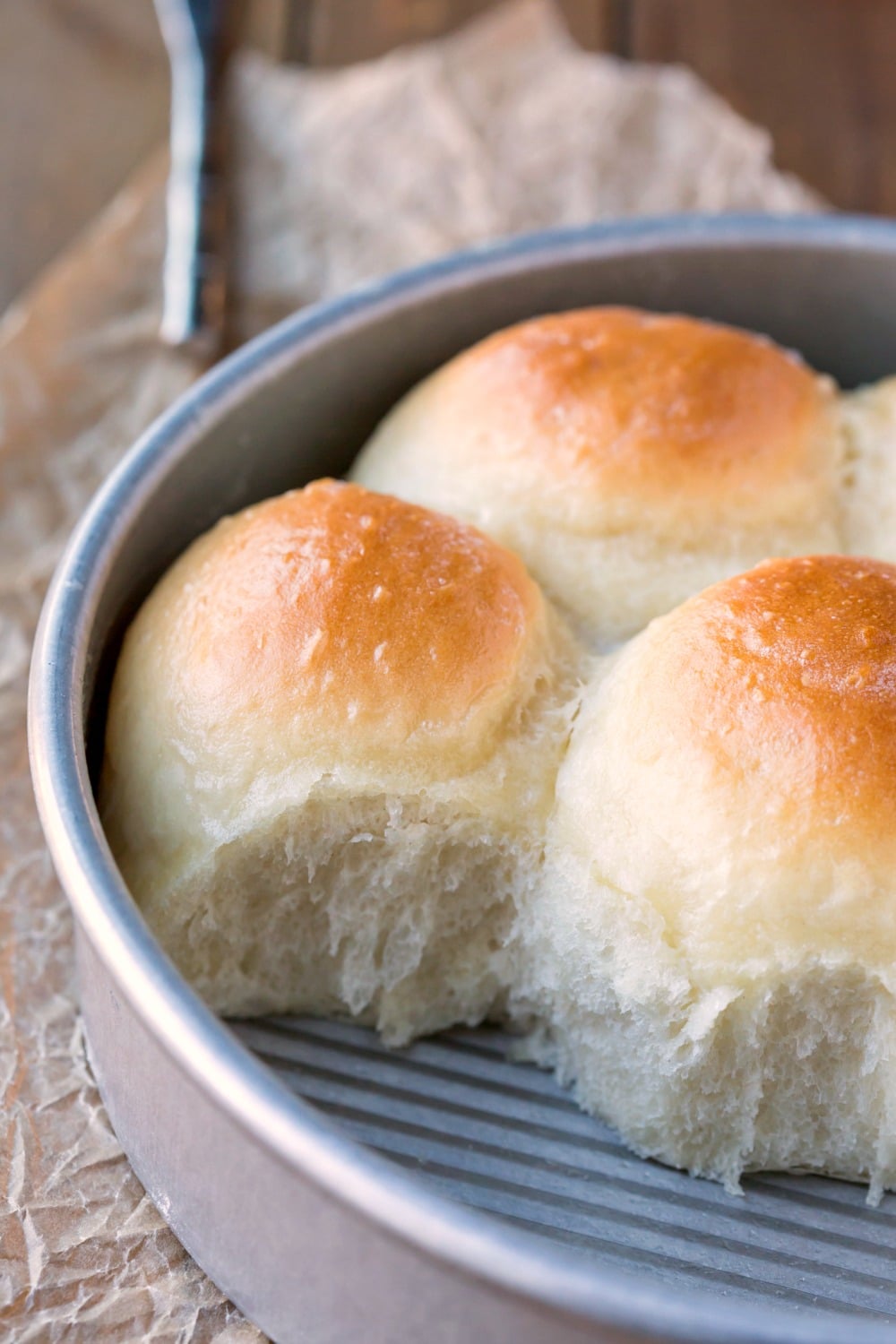 The rolls have a mild, slightly sweet flavor that's great with any number of dishes.

These rolls are also incredibly easy to make. They are made from scratch – start to finish –  in just one hour, and about half of that hour is hands-off. So, not only are these rolls delicious, they're also so quick and easy!
More easy roll recipes!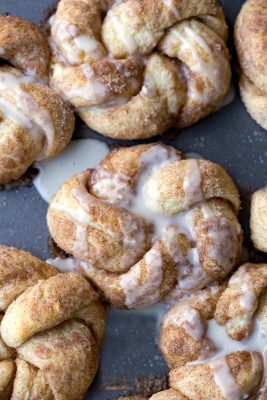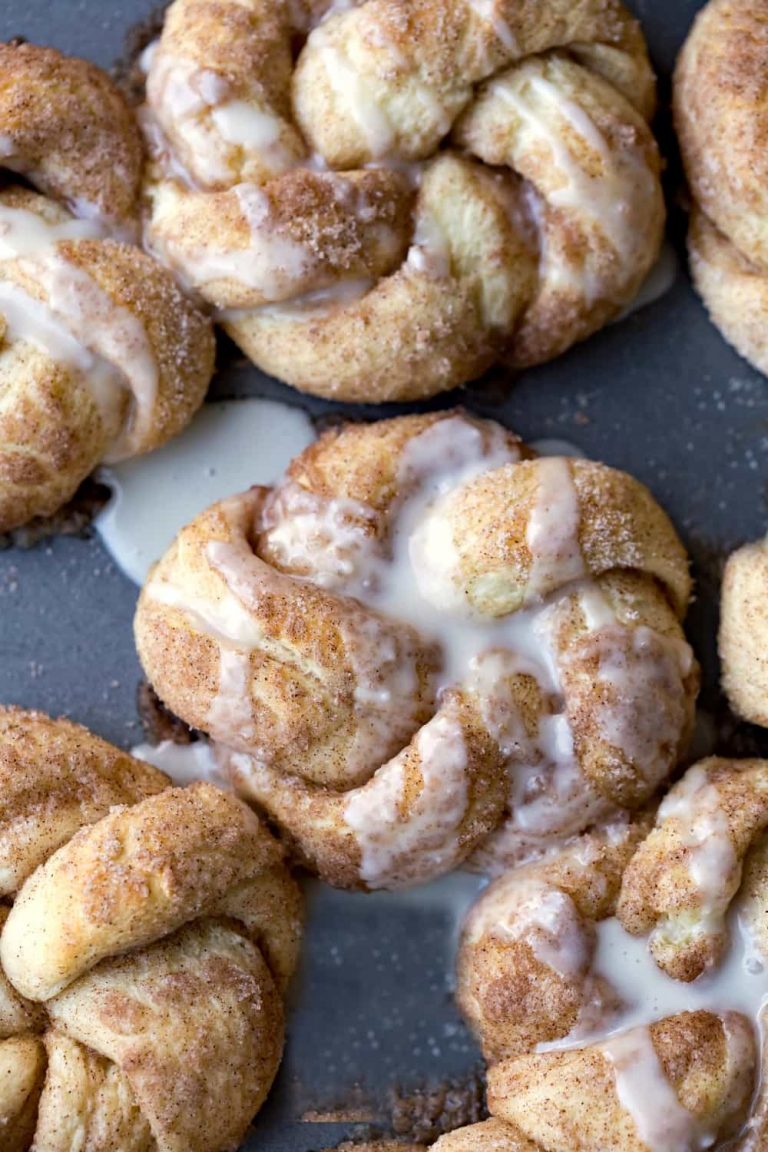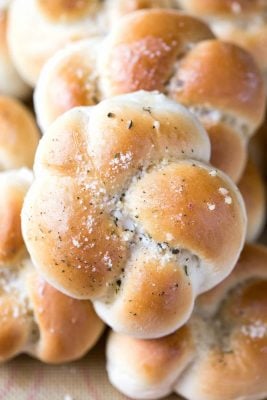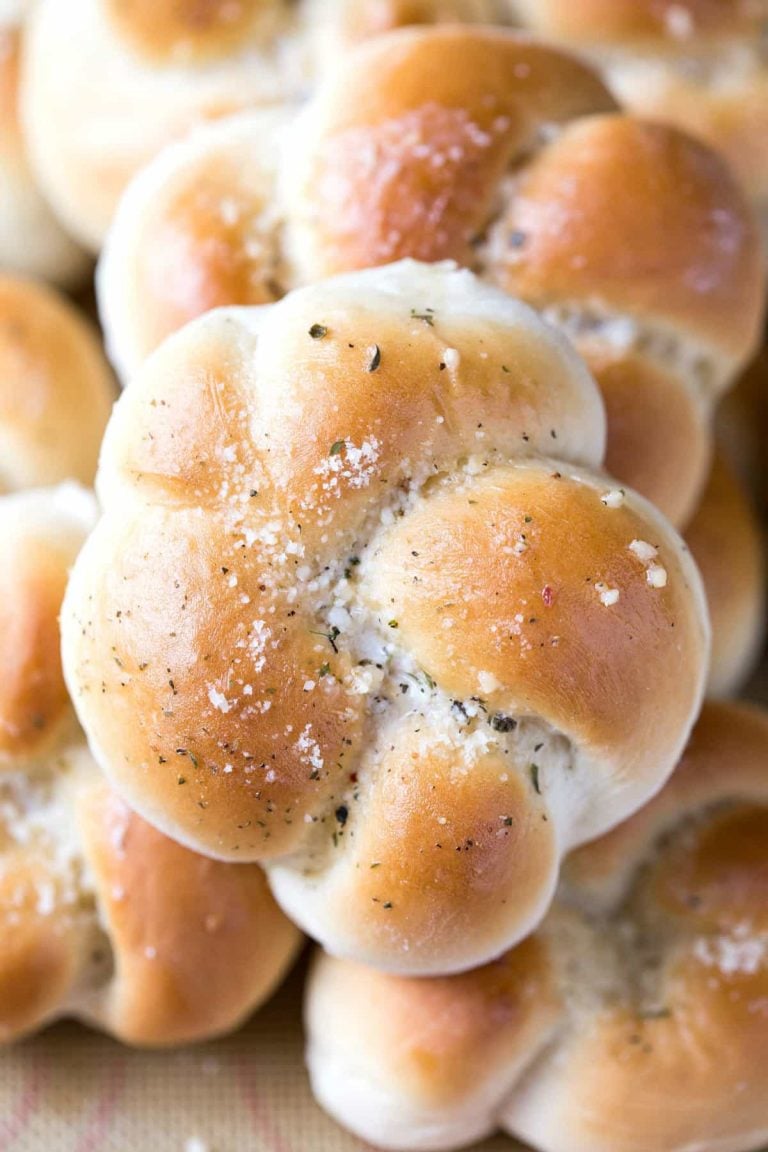 60 Minute Pull-Apart Rolls
Pull-apart rolls that can be made from scratch in just 1 hour
Prep Time: 42 minutes
Cook Time: 18 minutes
Total Time: 1 hour
Course: bread
Cuisine: American
Keyword: dinner roll, rolls, yeast
Servings: 16 rolls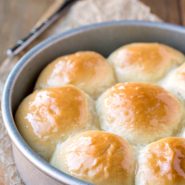 Ingredients
1/3 cup milk
3 tablespoons granulated sugar
1/3 cup butter divided
1 tablespoon + 1 tsp. instant yeast*
1 cup warm water 105F – 115F
3-4 1/2 cups all-purpose flour
1/2 teaspoon salt
Instructions
Grease 2 8-inch round cake pans; set aside.

In a small saucepan, stir milk, sugar, and 3 tablespoons butter together. Heat over low heat just until butter melts and sugar dissolves. Cool to about 100-105 F.

Pour the milk mixture into the bowl of a stand mixer.

Add the yeast and warm water, and stir to combine.

Add 2 cups flour and salt to yeast mixture. Using a dough hook, mix on low speed for about 1 minute.

With the mixer still going, add remaining flour, 1/2 cup at a time. Mix about 1 ½ minutes, or until dough starts to clean the sides of the bowl.

Knead on low speed for about 2 more minutes, or until dough is smooth and elastic – the dough will still be slightly sticky to the touch.

Place dough in a greased bowl, turning it to grease the top. Cover the dough with a clean, dry dish towel.

Let it rise in a warm place, free from draft, for about 15 minutes.

Turn the dough onto a lightly floured surface, and divide into 16 equal pieces.

Place 8 pieces of dough in each pan.

Cover the pans with the dish towel, and let the dough rise for about 10 minutes.

Melt remaining butter. Set aside

Bake for 18-25 minutes, or until the rolls are golden brown.

Brush rolls with melted butter.

Remove from pans, and cool on wire racks.
Recipe Notes
*If you'd like to use active dry yeast, let yeast sit for 5-10 minutes, or until foamy in step 4. Continue with recipe as written.
**Nutrition values are estimates. 
Nutrition facts per serving (1roll)
Calories: 144kcal
Fat: 4g
Saturated fat: 2g
Cholesterol: 10mg
Sodium: 110mg
Potassium: 39mg
Carbohydrates: 23g
Sugar: 2g
Protein: 3g
Vitamin A: 2.6%
Calcium: 1.1%
Iron: 7%