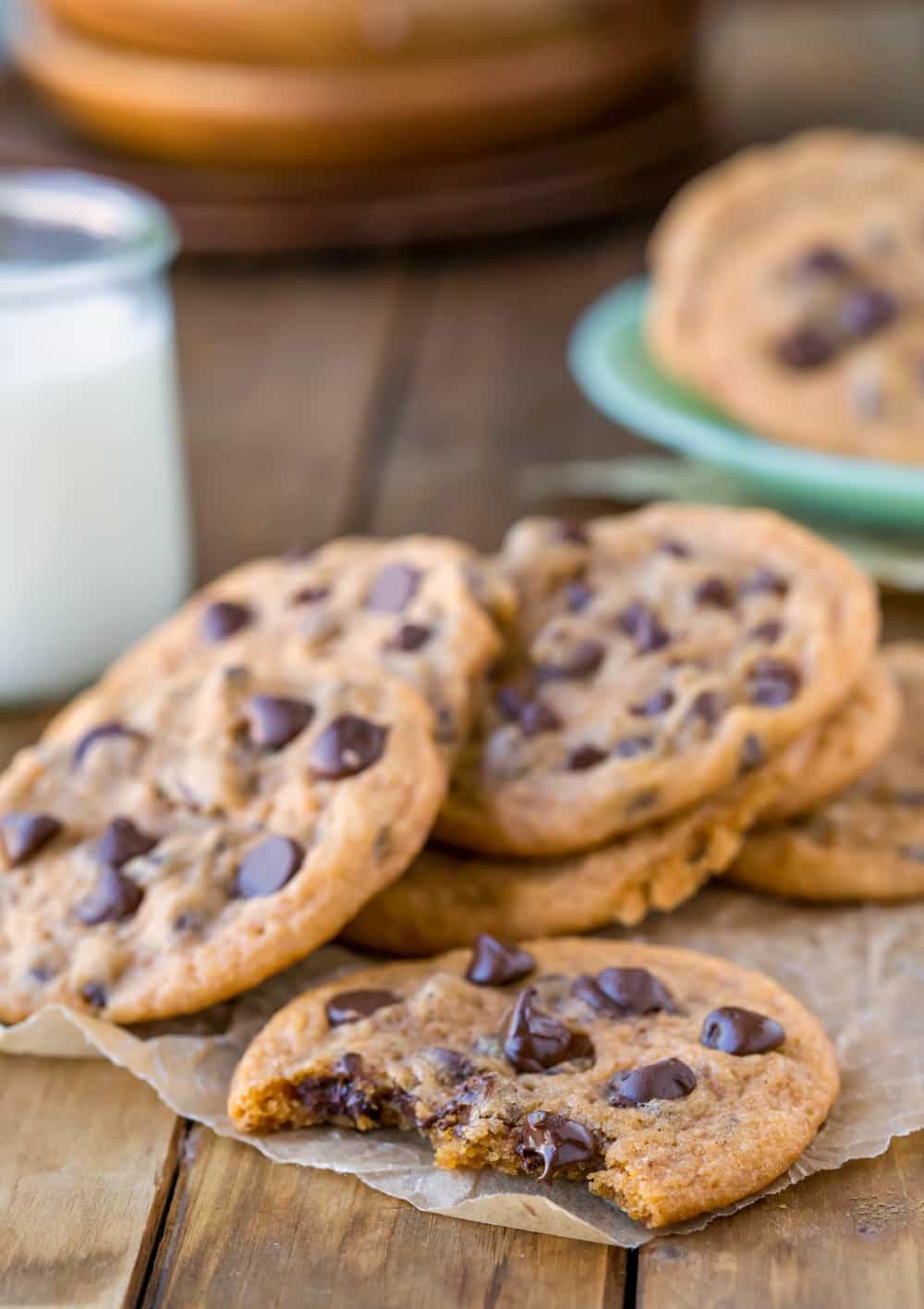 I'm amazed at how popular pumpkin has become over the last few years.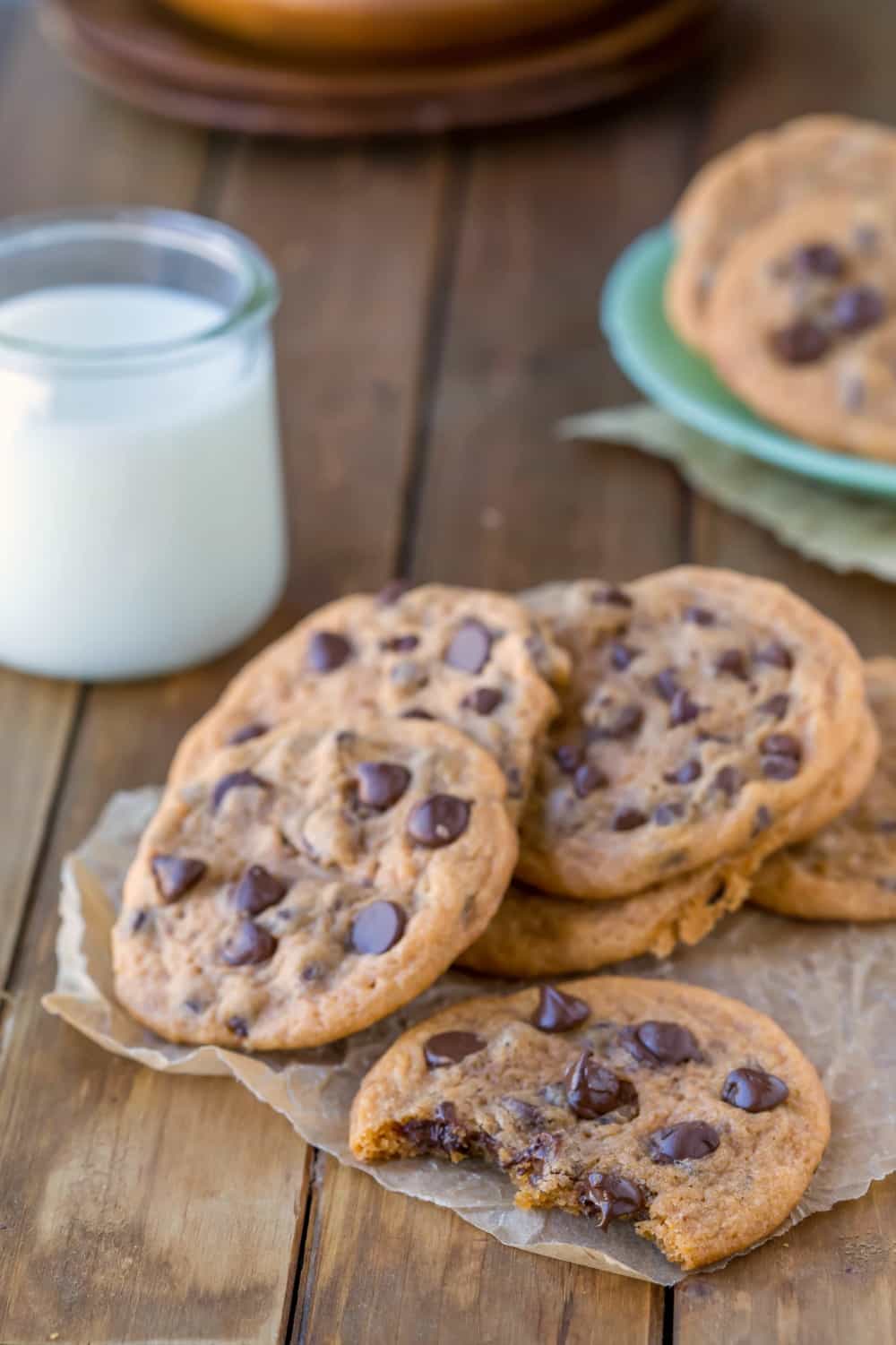 At the grocery store, there are entire displays that just have special pumpkin versions of cereals, cookies, and just about everything else.

One of those displays had pumpkin spice pudding on it, and I immediately thought of my pudding cookies. I love pumpkin chocolate chip cookies, but they are cakey, not chewy.
Since these pumpkin chocolate chip pudding cookies use pumpkin spice pudding, they are soft with chewy edges. The pudding gives them a subtle pumpkin spice flavor that works really well with the chocolate chips.
 More pudding cookie recipes!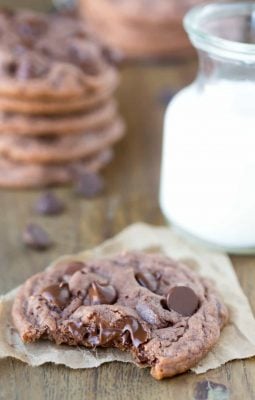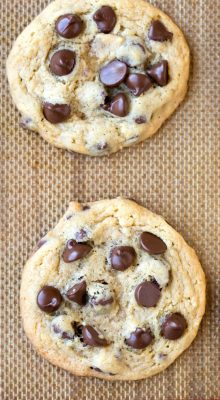 Pumpkin Chocolate Chip Pudding Cookies
Prep Time: 10 minutes
Cook Time: 10 minutes
Total Time: 20 minutes
Course: Dessert
Servings: 36 cookies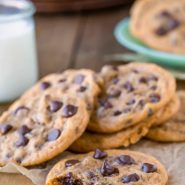 Ingredients
2 ¼ cups all-purpose flour
1 teaspoon baking soda
1 teaspoon baking powder
1/2 teaspoon salt
1 cup butter softened
1/2 cup brown sugar packed
1/2 cup granulated sugar
3.4 ounce package instant pumpkin spice pudding mix
2 large eggs
2 tablespoons vanilla extract
1 ½ cups semisweet chocolate chips
Instructions
Preheat oven to 350 F. Line baking sheets with parchment paper or silicone baking mats. Set aside.

Sift together the flour, baking soda, baking powder, and salt; set aside.

In a large bowl, cream together the butter and sugars.

Beat in the instant pudding mix until blended.

Stir in the eggs and vanilla.

Blend in the flour mixture until just combined.

Stir in the chocolate chips.

Drop cookies by 1.5 tablespoons onto prepared baking sheets.

Bake for 10-12 minutes or until edges are just light golden brown. Do not over-bake.
Recipe Notes
*Be sure to sift or fluff your flour prior to measuring to avoid getting too much flour in the dough. Too much flour will make for a hard, dry cookie.
**Also, the cookies should look soft and slightly underdone when you take them out. This helps to keep the cookies soft.