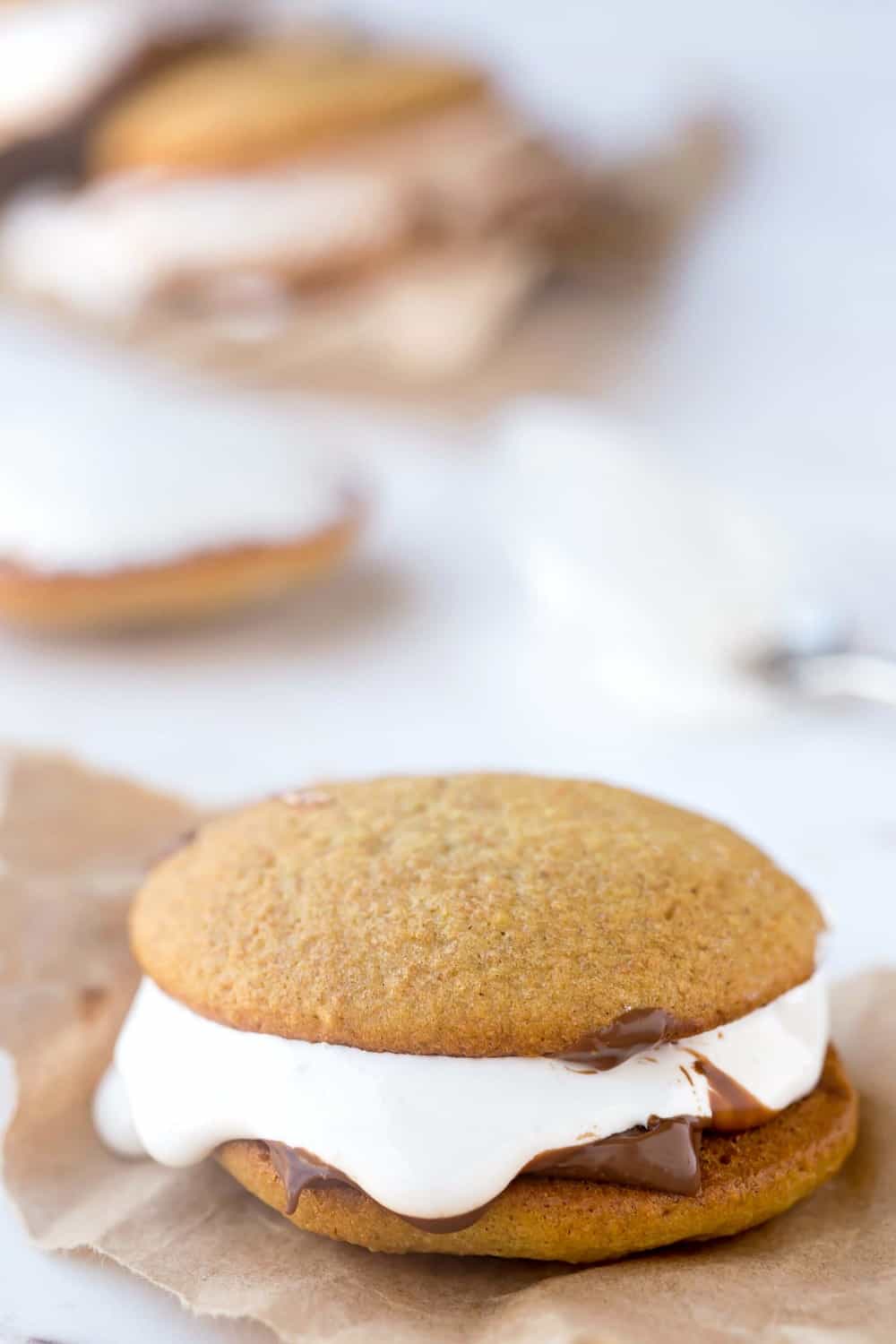 There are few things that are more summery than s'mores.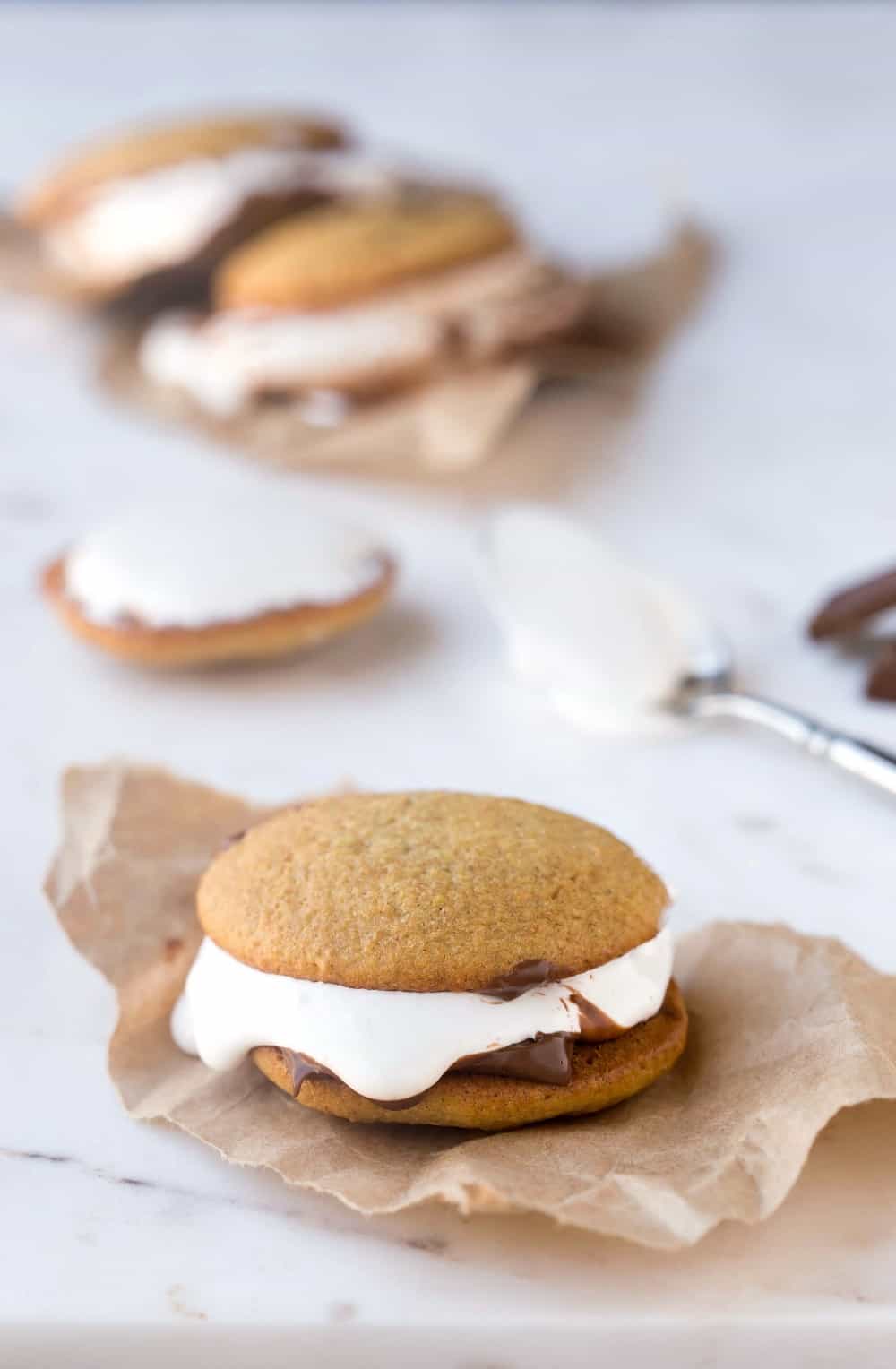 These S'mores Whoopie Pies are an easy dessert that brings the s'mores indoors. These whoopie pies start with graham cracker cookies and sandwich marshmallow and chocolate in the middle.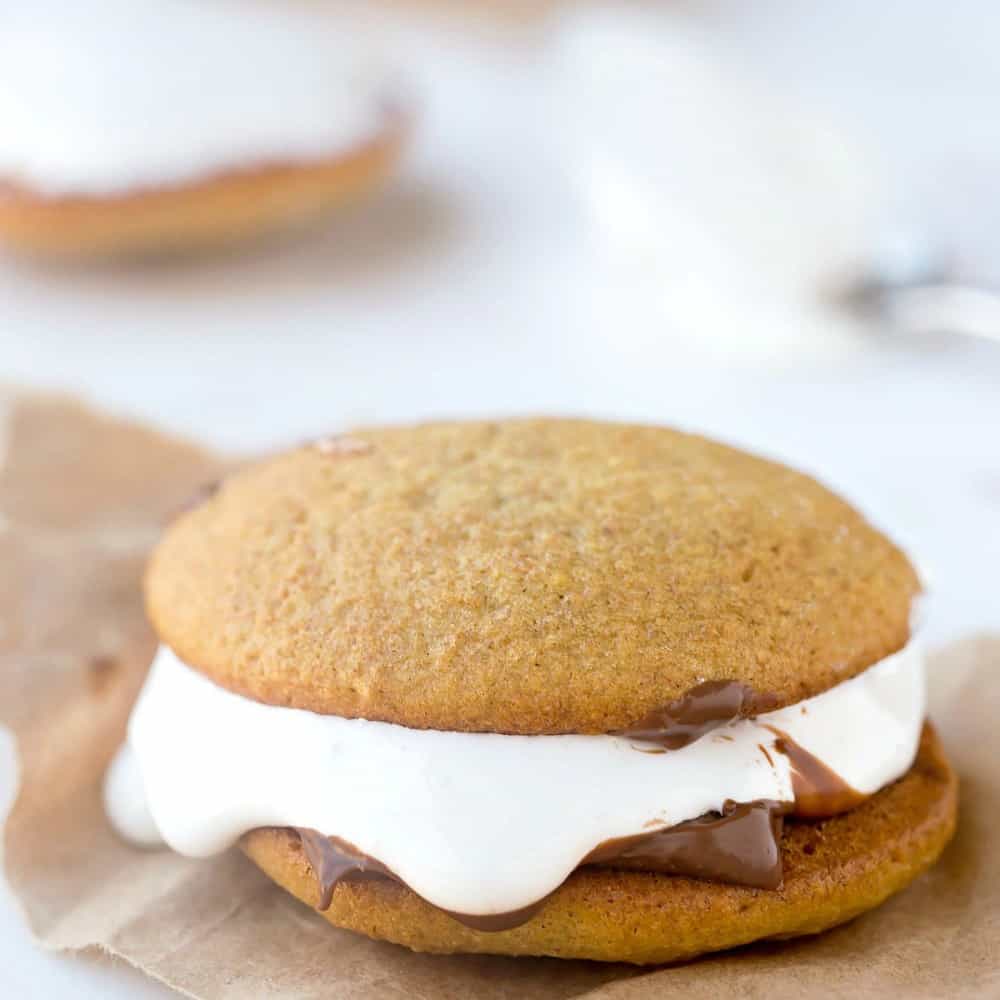 Rather than using graham flour for the cookies, which can be quite hard to find, the cookies have a mix of whole wheat flour, all-purpose flour, and wheat germ. The combination of the three gives the cookies the flavor and texture of a nice, soft graham cracker.
I like to use marshmallow fluff for these whoopie pies, but it is pretty messy. If you prefer a neater s'more (are neat s'mores even a thing?), feel free to use a marshmallow in the middle instead.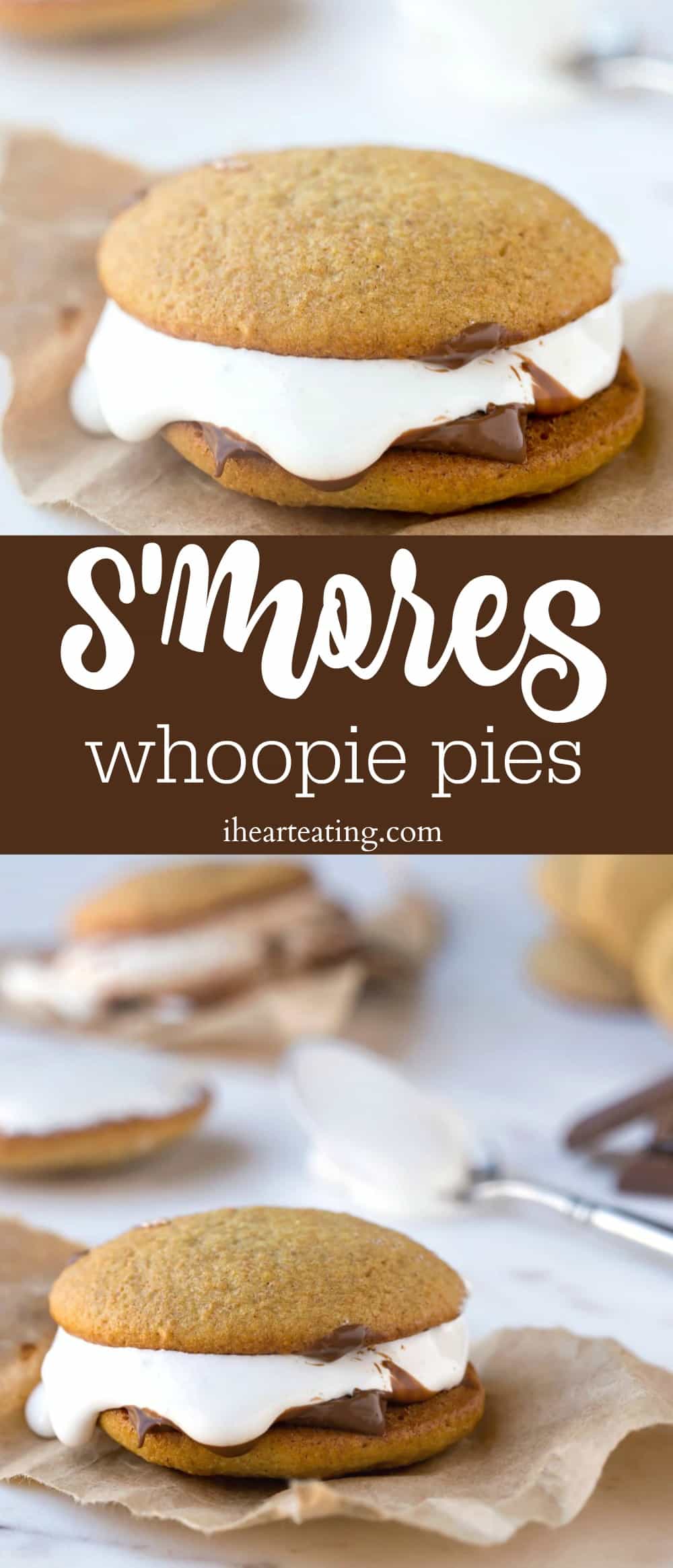 More s'mores recipes!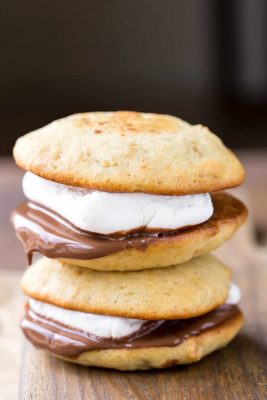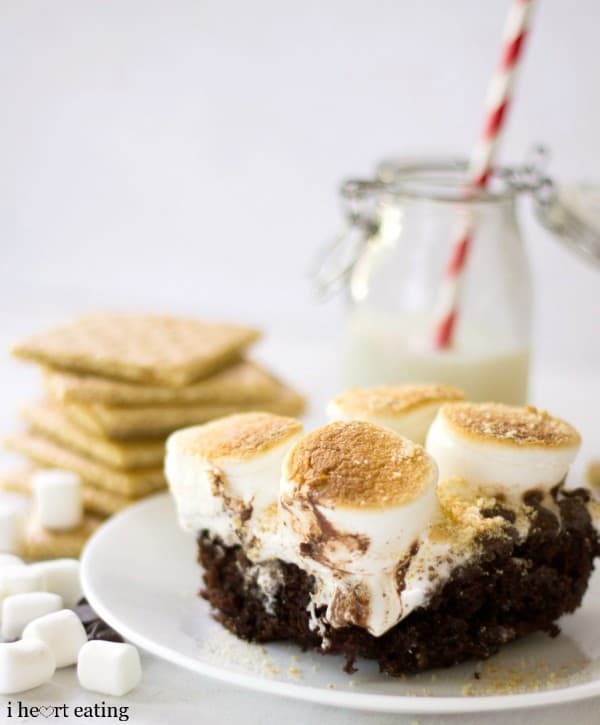 S'mores Whoopie Pies
Prep Time: 15 minutes
Cook Time: 8 minutes
Total Time: 23 minutes
Servings: 24 whoopie pies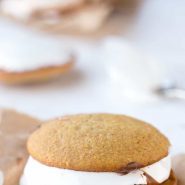 Ingredients
1 1/4 cups all-purpose flour
3/4 cup whole-wheat flour
1/4 cup wheat germ
1 1/2 teaspoons baking powder
1/2 teaspoon salt
1/4 cup butter softened
1/4 cup vegetable shortening
1 cup brown sugar packed
2 large eggs
1 teaspoon vanilla extract
1/2 cup buttermilk
2 tablespoons milk
1 teaspoon baking soda
1 teaspoon white vinegar
Marshmallow stackers or fluff
Chocolate bars
Instructions
Preheat oven to 375 F. Line baking sheets with parchment paper or silicone baking liners.

In a medium bowl, whisk together flours, wheat germ, and salt. Set aside.

In a large bowl, beat butter and shortening together until combined.

Beat in sugar until well-combined.

Mix in eggs and vanilla until combined.

Stir in buttermilk until incorporated.

In a small bowl, mix milk, baking soda, and vinegar together.




Stir milk mixture in until just incorporated.

Stir in flour mixture until combined.

Drop by tablespoonful onto prepared baking sheets.

Bake, one sheet at a time, for about 8-10 minutes, or until cookies begin to brown at the edges.

Let cool on baking sheet for 5 minutes, and then remove to wire rack to continue cooling.

While the cookies are still warm, place chocolate on half of the cookies and marshmallow on the other half.

Sandwich marshmallow and chocolate together between cookies and enjoy!