I was compensated for my participation in this program by Musselman's Apple Butter. As always, all opinions are my own.We've been updating our kitchen – taking it from its 1970s yellow laminate glory and bringing it into the 21st century. So, it's been a while since I've had an oven.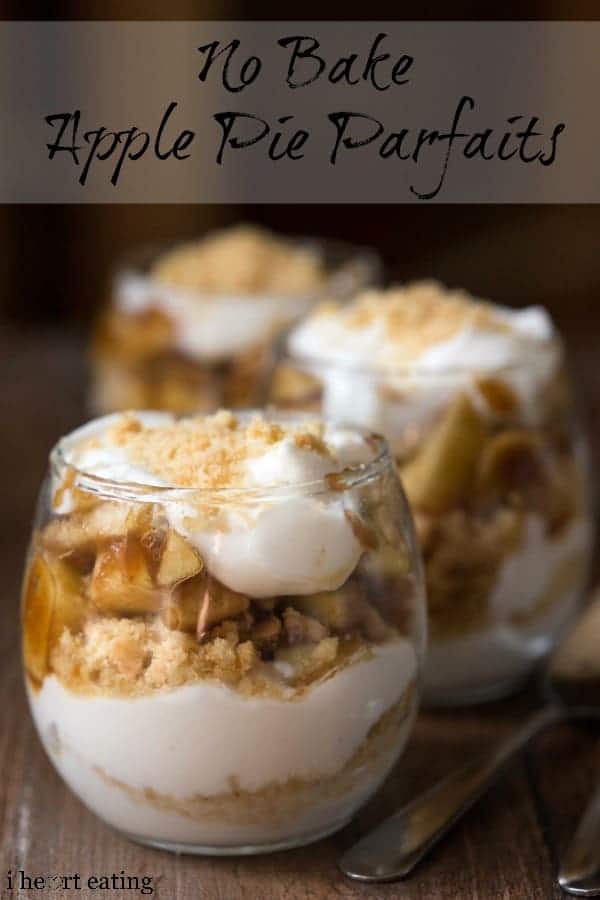 As much as I've missed having an oven, it's been nice to make some easy, no bake desserts. And one of my favorite no bake desserts is this No Bake Apple Pie Parfait recipe.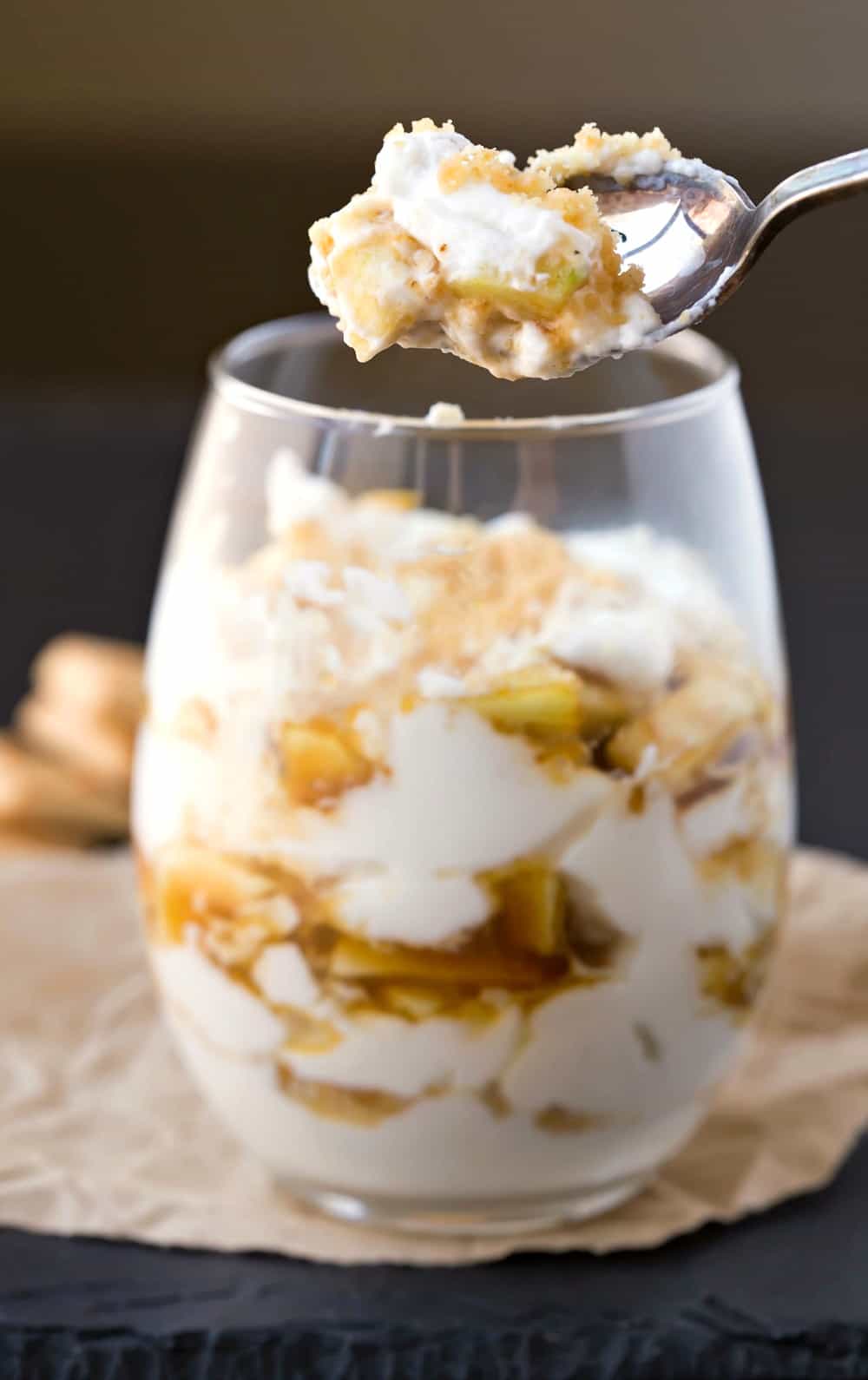 It has tart apples tossed with sweet, spiced apple butter. The apples are sandwiched between layers of creamy filling that's a mixture of sweet cream and tangy Greek yogurt. Then, I added crumbled shortbread cookies for an easy, crunchy crust.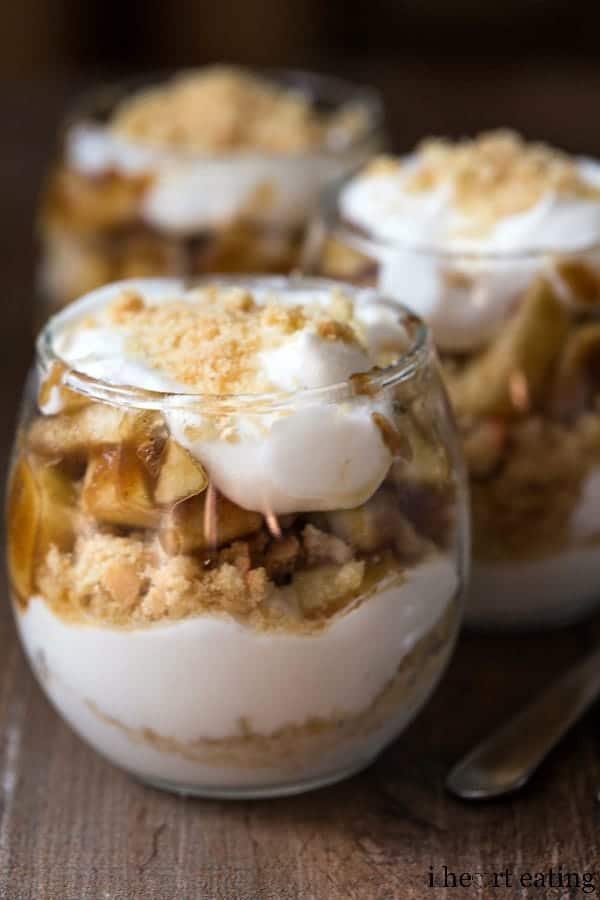 It's an easier, more refreshing way to enjoy all of the flavors of apple pie without all of the work (and heat!).

No Bake Apple Pie Parfaits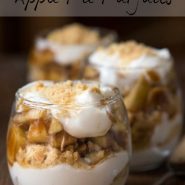 Ingredients
2 c . peeled chopped Granny Smith apple
1/2 c . Musselman's Apple Butter
1 c . plain nonfat Greek yogurt
3/4 c . granulated sugar divided
1/2 T . vanilla extract
1 c . heavy whipping cream
1 ½ c . shortbread cookies crumbs
Instructions
In a small bowl, toss together chopped apple and apple butter.

In a separate small bowl, mix Greek yogurt, 6 T. sugar, and vanilla together. Set aside.

In a separate medium bowl, whip cream until it begins to thicken.

Add remaining 6 T. sugar, and continue to whip until cream is thick.

Gently fold Greek yogurt mixture into whipped cream.

To assemble, place about 2 tablespoons cream mixture in bottom of dish or glass.

Top with crumbled cookie, 2 more tablespoons of cream, and then chopped apple mixture.

Repeat layers.

On the final layer, layer crumbled cookie, apple mixture, and end with cream mixture.

Sprinkle with additional cookie crumbs.

Serve immediately if you want crispier cookie, or loosely cover and chill until ready to serve.
Want more easy, no bake recipes? How about…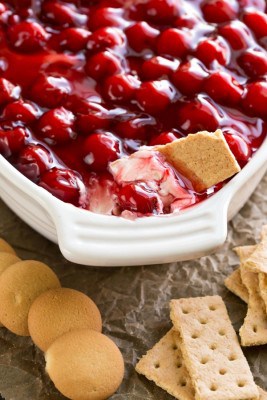 Cherry Cheesecake Dip