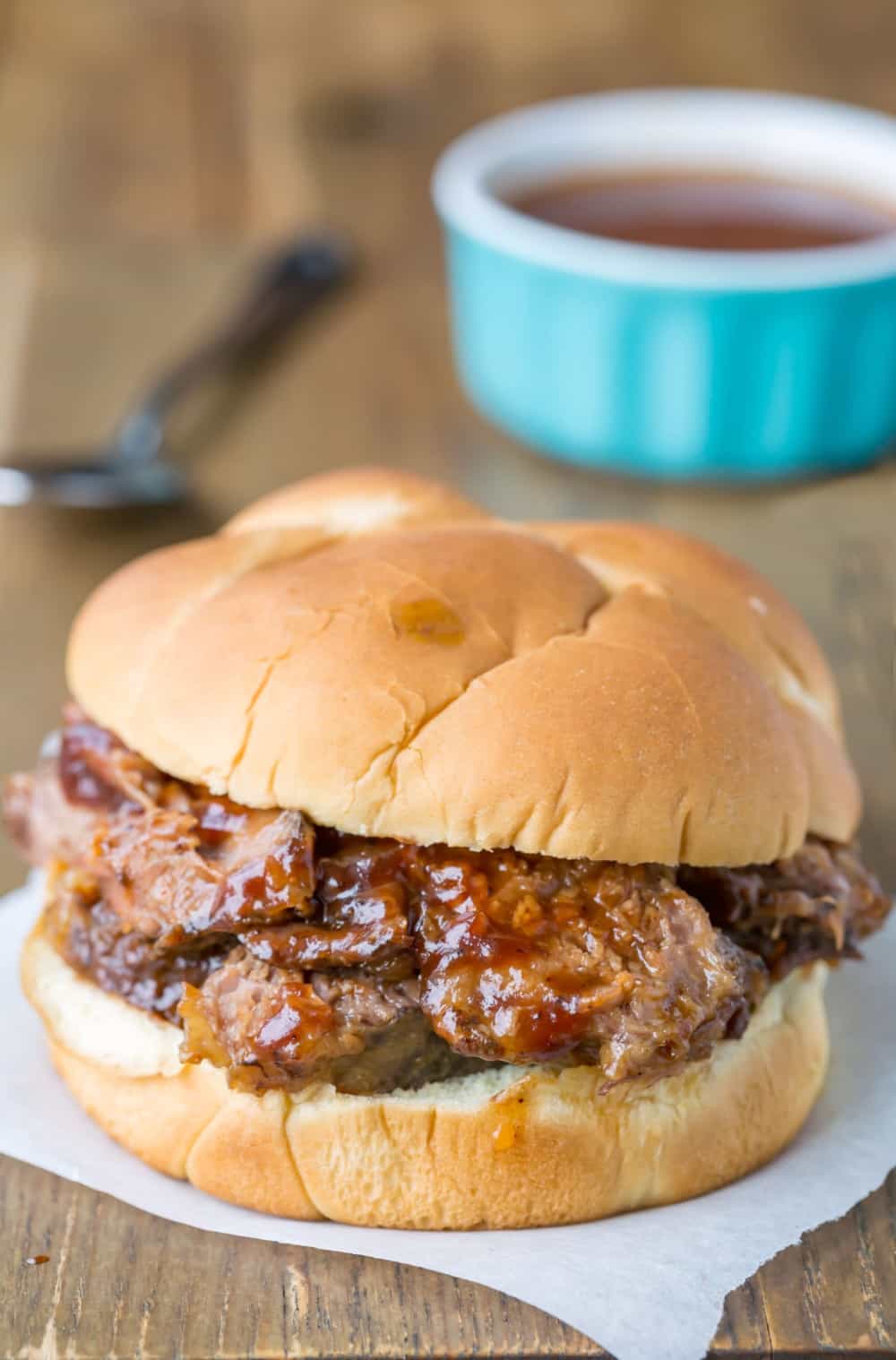 For some reason, a new baby and a move seem to always happen about the same time for our family.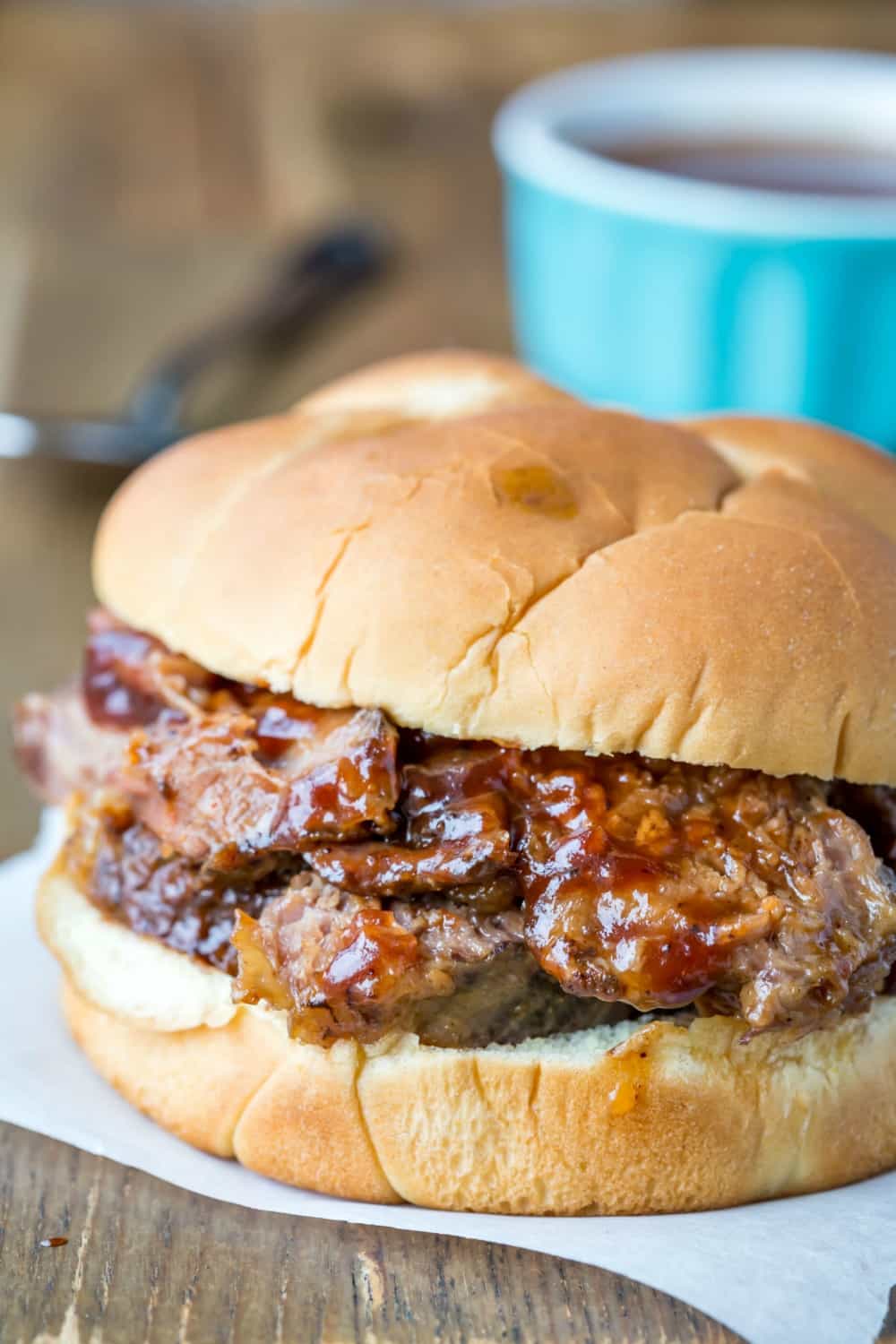 We've moved within two months of the time that I've had three out of my four kids. This week we added a new baby to the family and moved into a short-term rental while we're in between our house closing and finding a new house.
With everything that's been going on, I've really relied on my slow cooker for easy meals. This Slow Cooker Texas Beef Brisket recipe is really easy, and it makes tender beef that's perfect in sandwiches.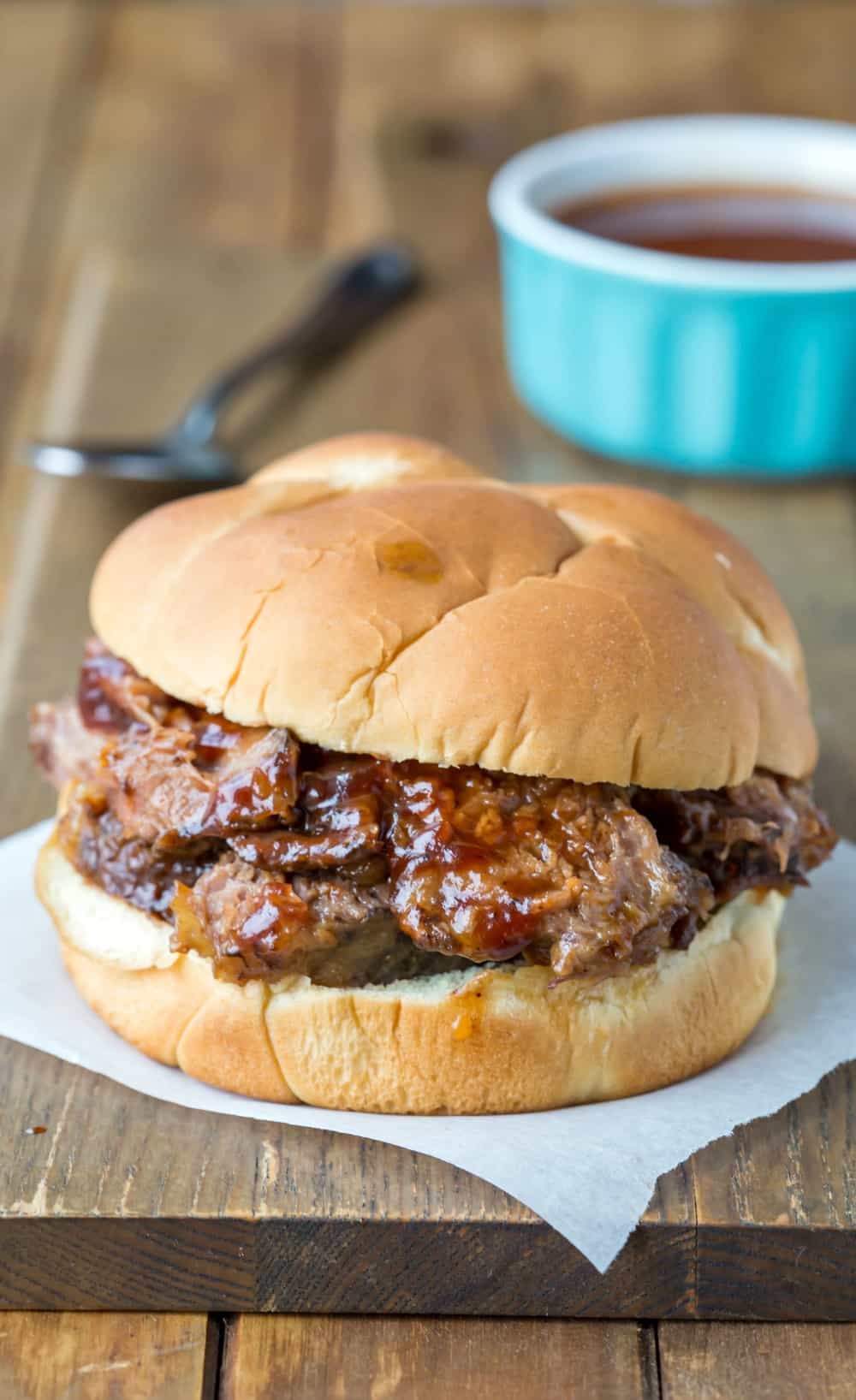 Since it's Texas-style, the brisket has plenty of flavor. The chile powder just gives the beef flavor but doesn't make it spicy. Feel free to increase the amount if you're looking for more kick.
Also, if you'd like to keep it Texas-style, look for a tomato-based barbecue sauce that's a little spicy and a little sweet.
If you've tried this slow cooker Texas beef brisket recipe, don't forget to rate the recipe and leave me a comment below. I love to hear from people who've made my recipes! You can SUBSCRIBE to receive my latest recipe newsletters or FOLLOW ME on FACEBOOK, INSTAGRAM and PINTEREST for even more delicious food.
Slow Cooker Texas Beef Brisket
Slow Cooker Texas Beef Brisket is a flavorful crock pot beef brisket recipe that makes tender and tasty beef that's perfect for sandwiches.
Prep Time: 10 minutes
Cook Time: 8 hours 30 minutes
Total Time: 8 hours 40 minutes
Course: Main Course
Servings: 10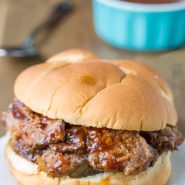 Ingredients
3 tablespoons Worcestershire sauce
2 teaspoons chili powder I like to use ancho chile powder
2 bay leaves
3 garlic cloves minced
1 teaspoon onion salt
1 teaspoon pepper
2 teaspoons liquid smoke
4 pounds beef brisket
1/2 cup beef broth
2 cups barbecue sauce
Instructions
In a large resealable plastic bag, combine the Worcestershire sauce, chili powder, bay leaves, garlic, celery salt, pepper and liquid smoke.

Add brisket to bag.

Seal bag, and refrigerate overnight.

Transfer beef to a slow cooker. I use a 5 quart.

Add broth.

Cover, and cook on low for 8 hours, or until tender.

Remove brisket from the slow cooker.

Discard bay leaves.

Stir together 1 cup beef juices from slow cooker and barbecue sauce.

Discard remaining juices.

Return brisket to the slow cooker, and pour sauce mixture over the top.

Cover, and cook on high for 30 minutes.

Thinly slice beef across the grain. I like to serve the meat on buns and top with the meat with a little bit of extra sauce.
Recipe Notes
*Nutrition facts are estimates.
Nutrition facts per serving (1g)
Calories: 387kcal
Fat: 13g
Saturated fat: 4g
Cholesterol: 112mg
Sodium: 1044mg
Potassium: 807mg
Carbohydrates: 24g
Sugar: 19g
Protein: 38g
Vitamin A: 4.9%
Vitamin C: 1.6%
Calcium: 3.6%
Iron: 23.4%
Adapted from Taste of Home.